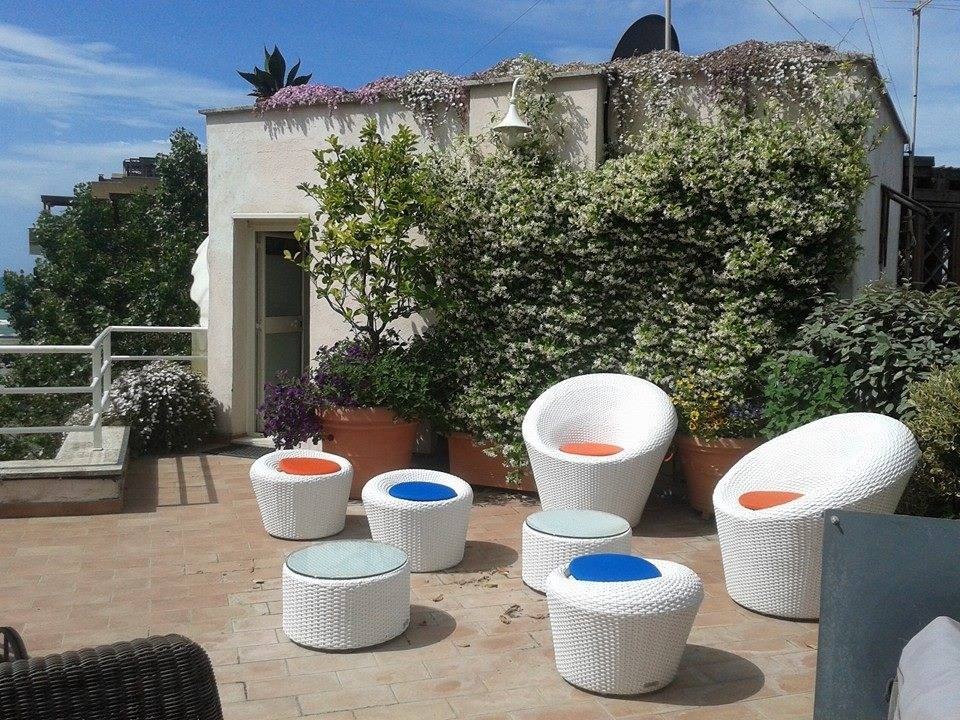 Today's photos are from Daniela Romano. She says, "These are photos of my terrace in Ostia, a seaside town just 40 kms from Rome. They are actually two terraces on different levels. The terrace faces the sea and there is an open view so it is pretty much exposed to strong winds, salt water, and also lots of sun. It's our holiday and weekend home so we don't spend as much time as we would like there. Fortunately we have a brilliant horticulturist, Mr. Fabrizio Grandi, who assists us throughout the year and has helped us with choosing the right plants for this location and climate." Aw, Daniela, you only shared a tiny sliver of the view with us! But the beautiful garden makes up for it. Thank you so much for a glimpse of your weekend garden retreat!
SEND ME PICS OF YOUR GARDEN, OR A GARDEN YOU'VE VISITED! Email me at [email protected]. Thanks! –Michelle
______________________________________________
Want to get the GPOD delivered to your inbox every morning? CLICK HERE!
Want us to feature YOUR garden, or a garden you've recently visited, in the Garden Photo of the Day? CLICK HERE!
Want to see every post ever published? CLICK HERE!
Want to search the GPOD by STATE? CLICK HERE!
And last but not least, Check out the GPOD Pinterest page, where you can browse all the post in categories…fun! CLICK HERE!