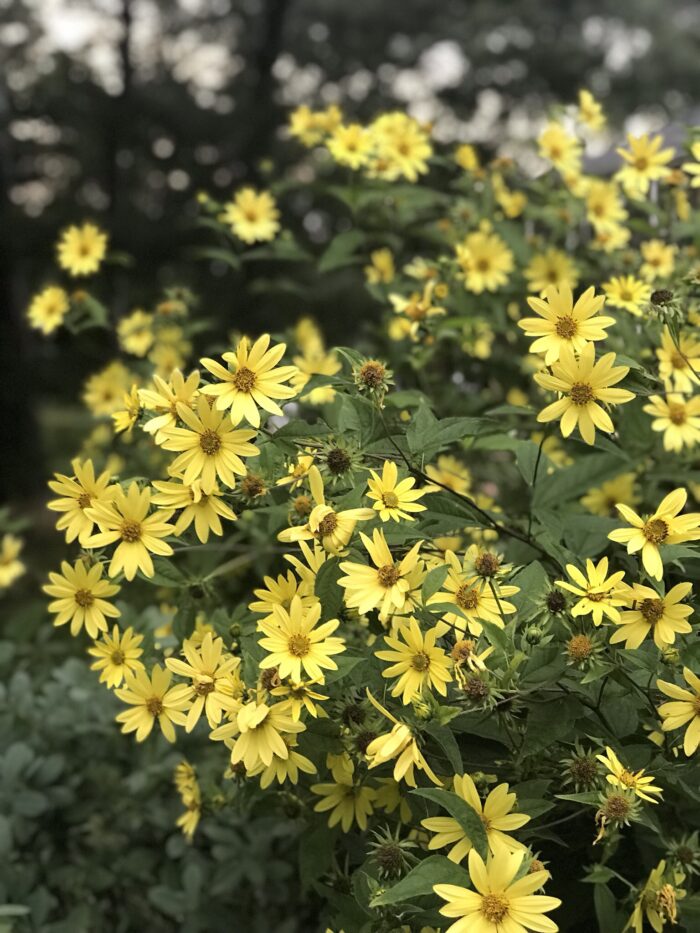 Today we're in southern Massachusetts at Dandelion House Gardens, home of Debbie Bosworth.
I've been gardening for 30 years, and my gardens in this home are about 10 years old, with some annual tweaks here and there. I have herbaceous beds and about 800 square feet of raised beds for cut flowers. I'm a gardener-florist and a wedding flowers event florist.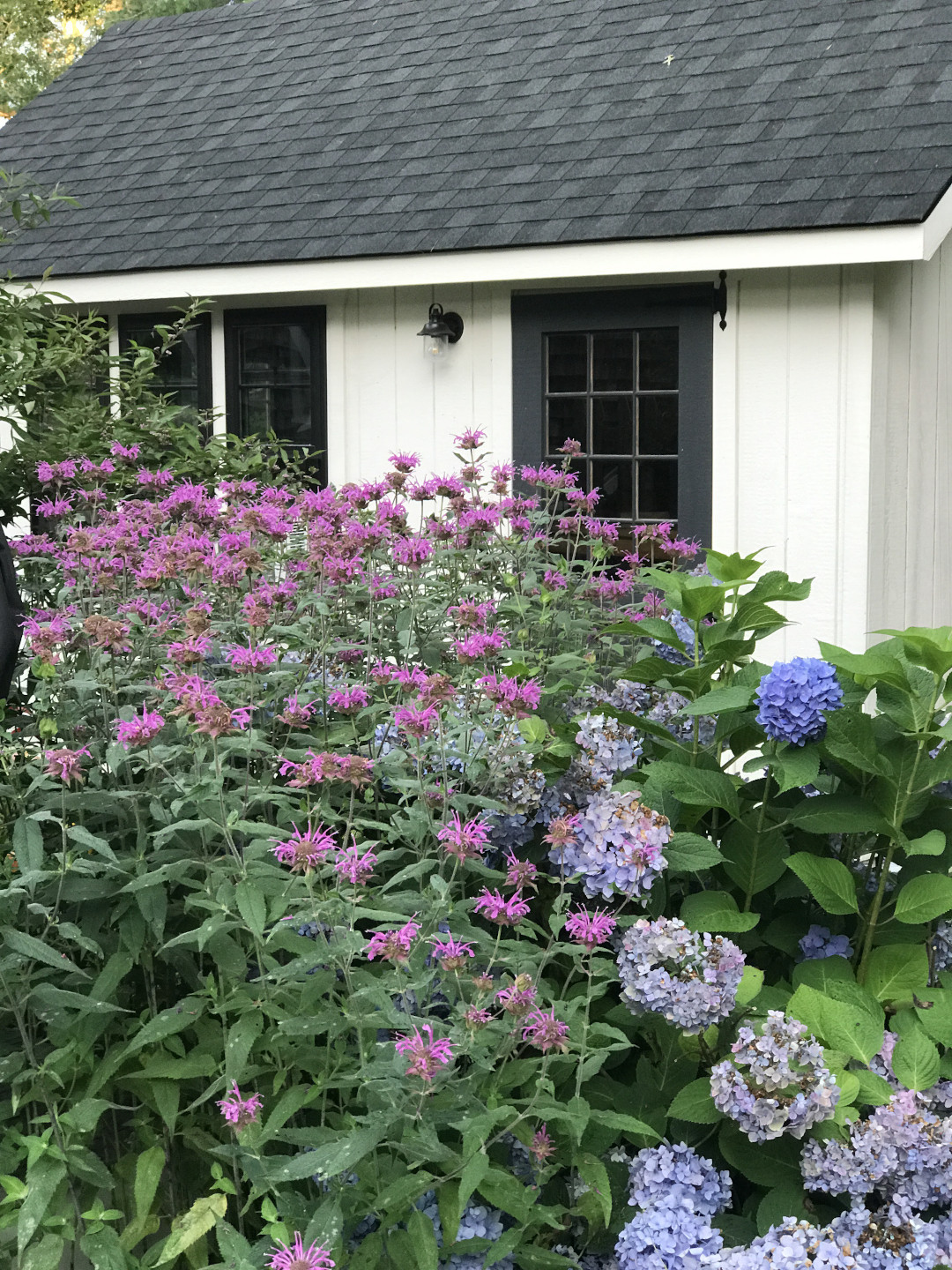 Pinkish-purple bee balm (Monarda, Zones 4–7) and the big, blue flower heads of hydrangea (Hydrangea macrophylla, Zones 5–9)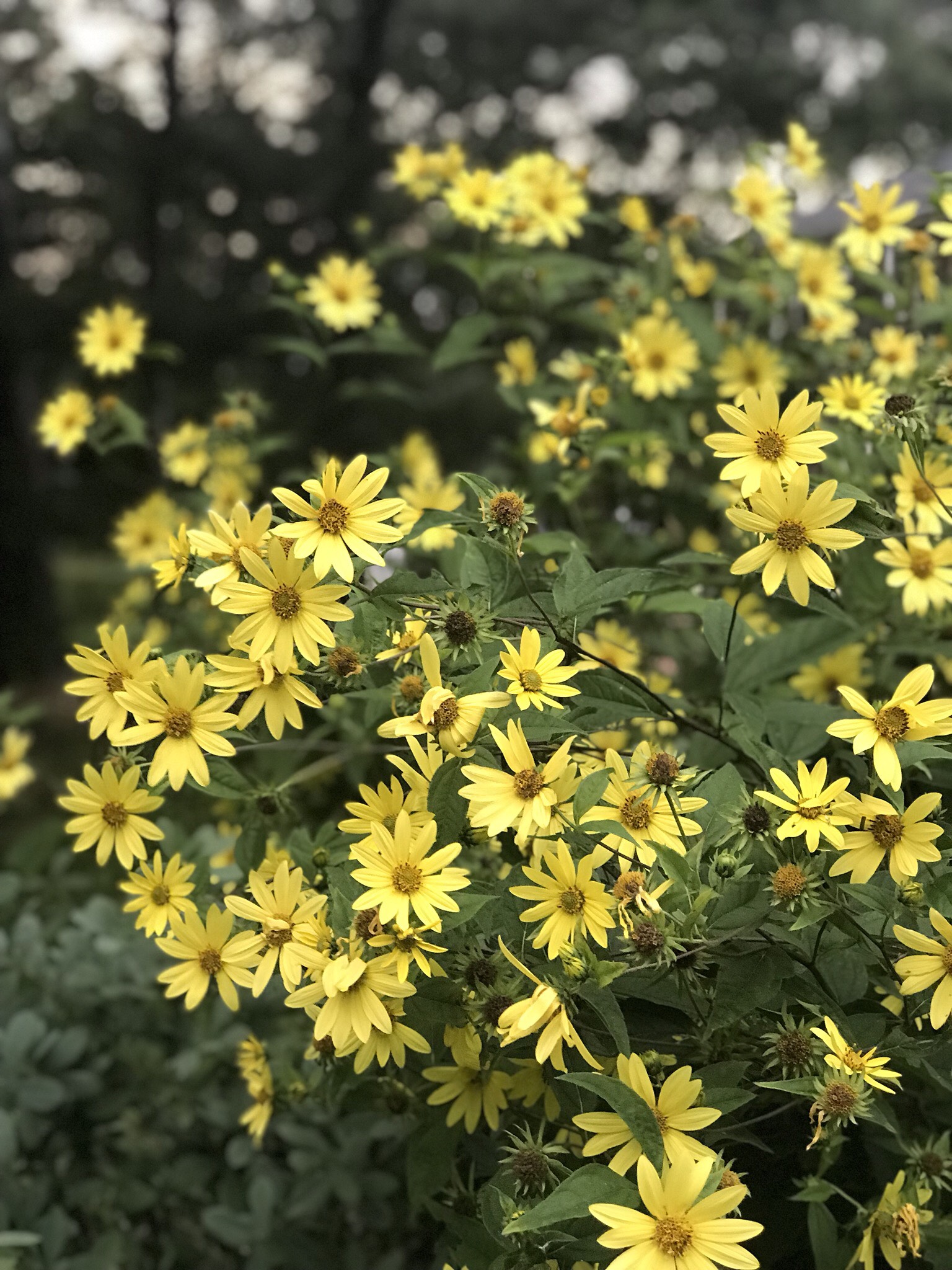 A beautiful perennial sunflower (looks like Helianthus 'Lemon Queen', Zones 5–9) is loaded with soft yellow flowers, which are surely a big hit with the local pollinators.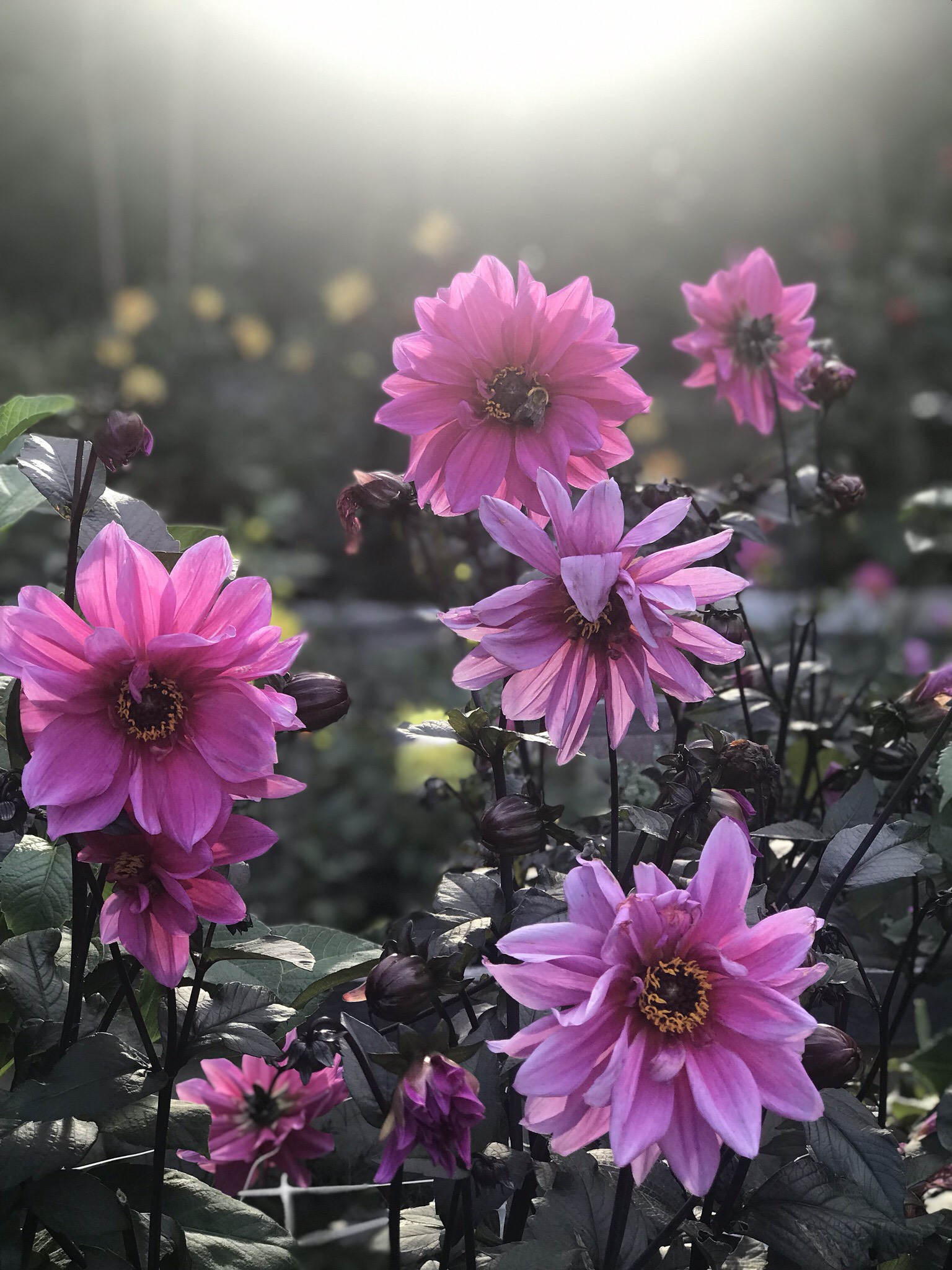 You knew a gardener-florist would have some dahlias (Dahlia variabilis, Zones 8–10 or as a tender bulb)! This one boasts beautiful dark foliage that complements the bright flowers perfectly. I spot a bumblebee enjoying the blooms as well.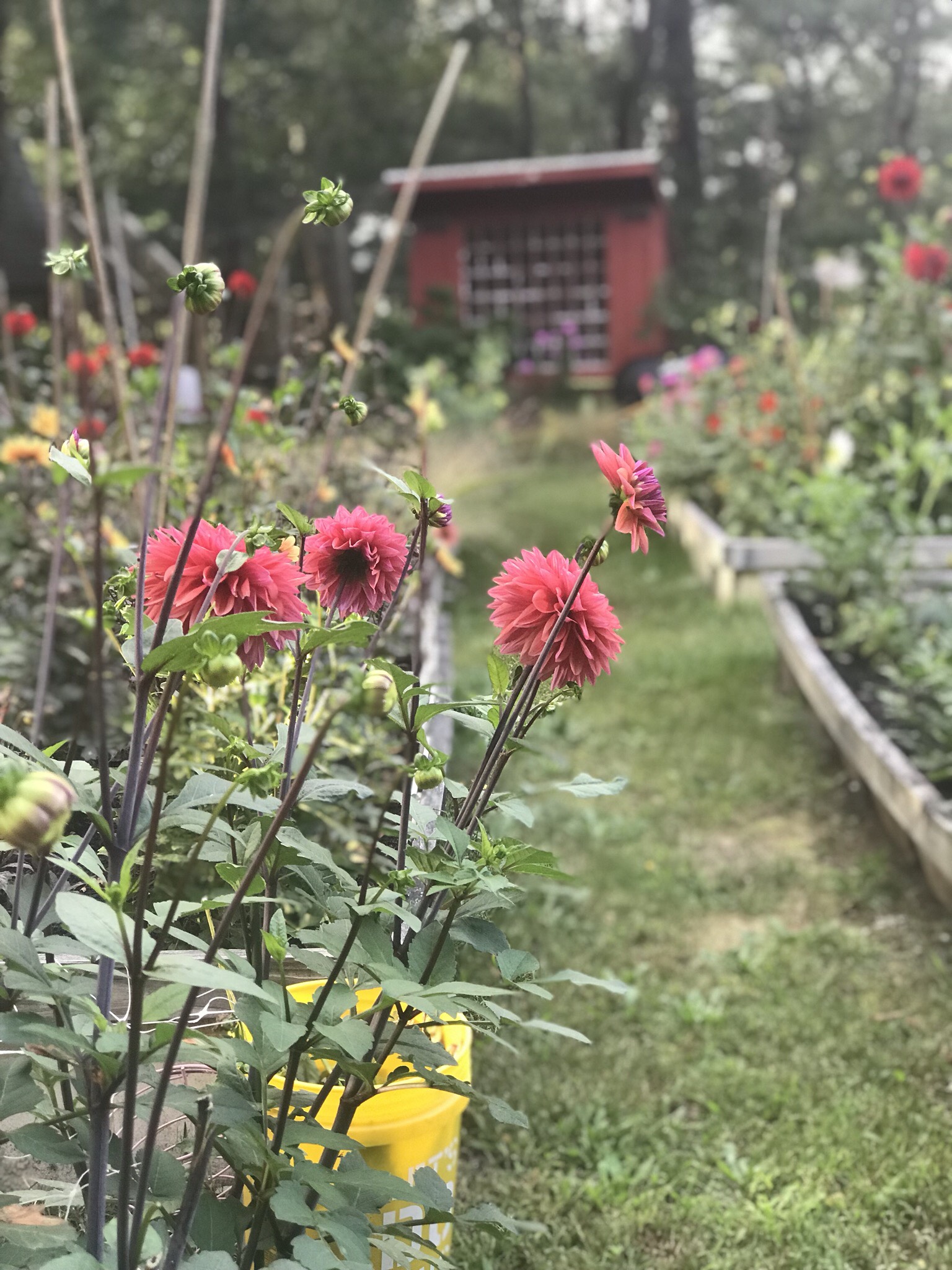 Looking down the raised beds for cut flowers, with more dahlias, this one is a long-stemmed form perfect for cutting. Unlike other florist mainstays that are grown and then shipped all over the world, dahlia blooms don't hold up in shipping, so these beautiful blooms are generally only available from local flower farmers or your own garden patch.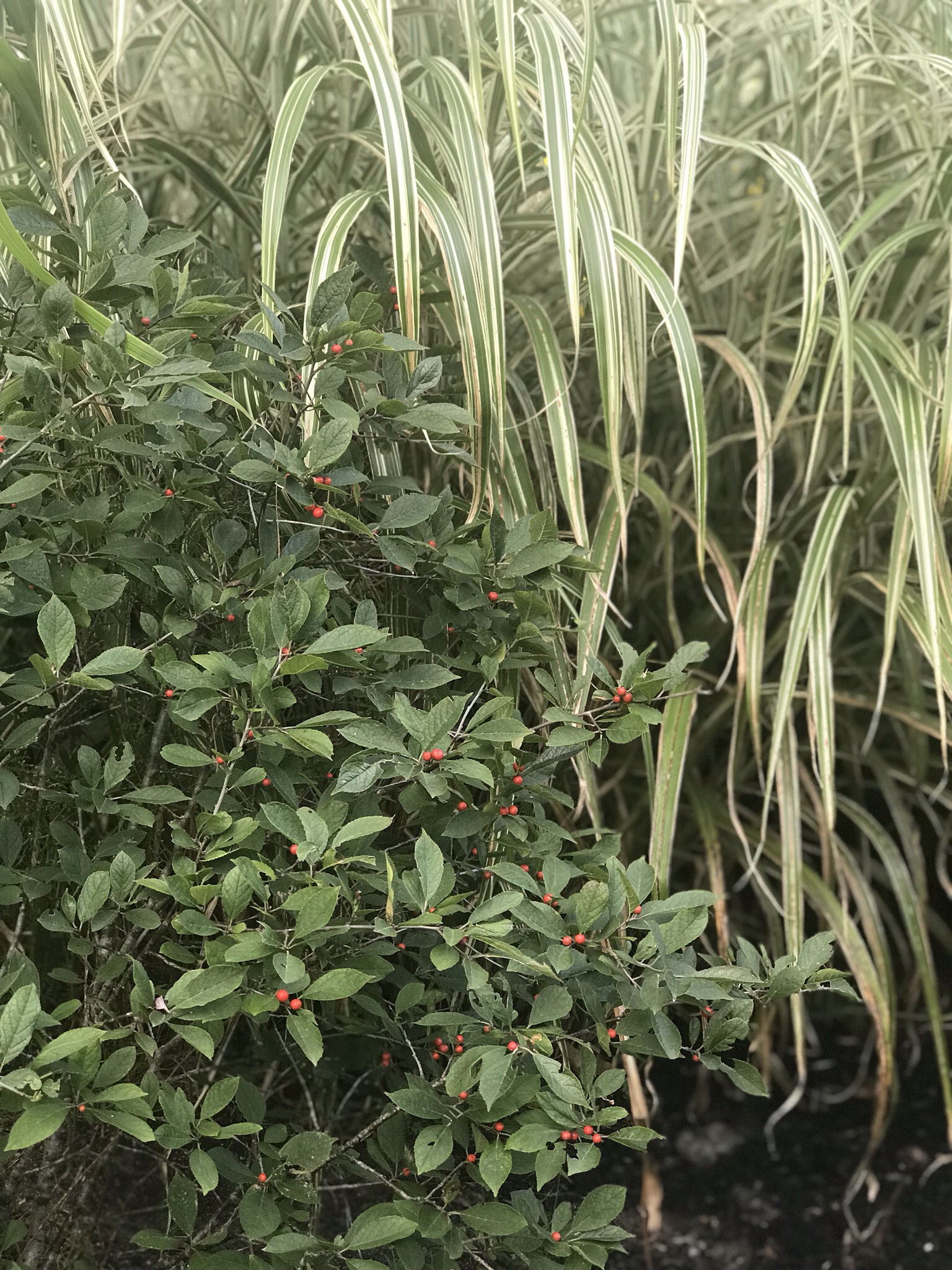 A simple but beautiful combination of winterberry holly (Ilex verticillata, Zones 3–9) and variegated grass (Miscanthus sinensis, Zones 5–9)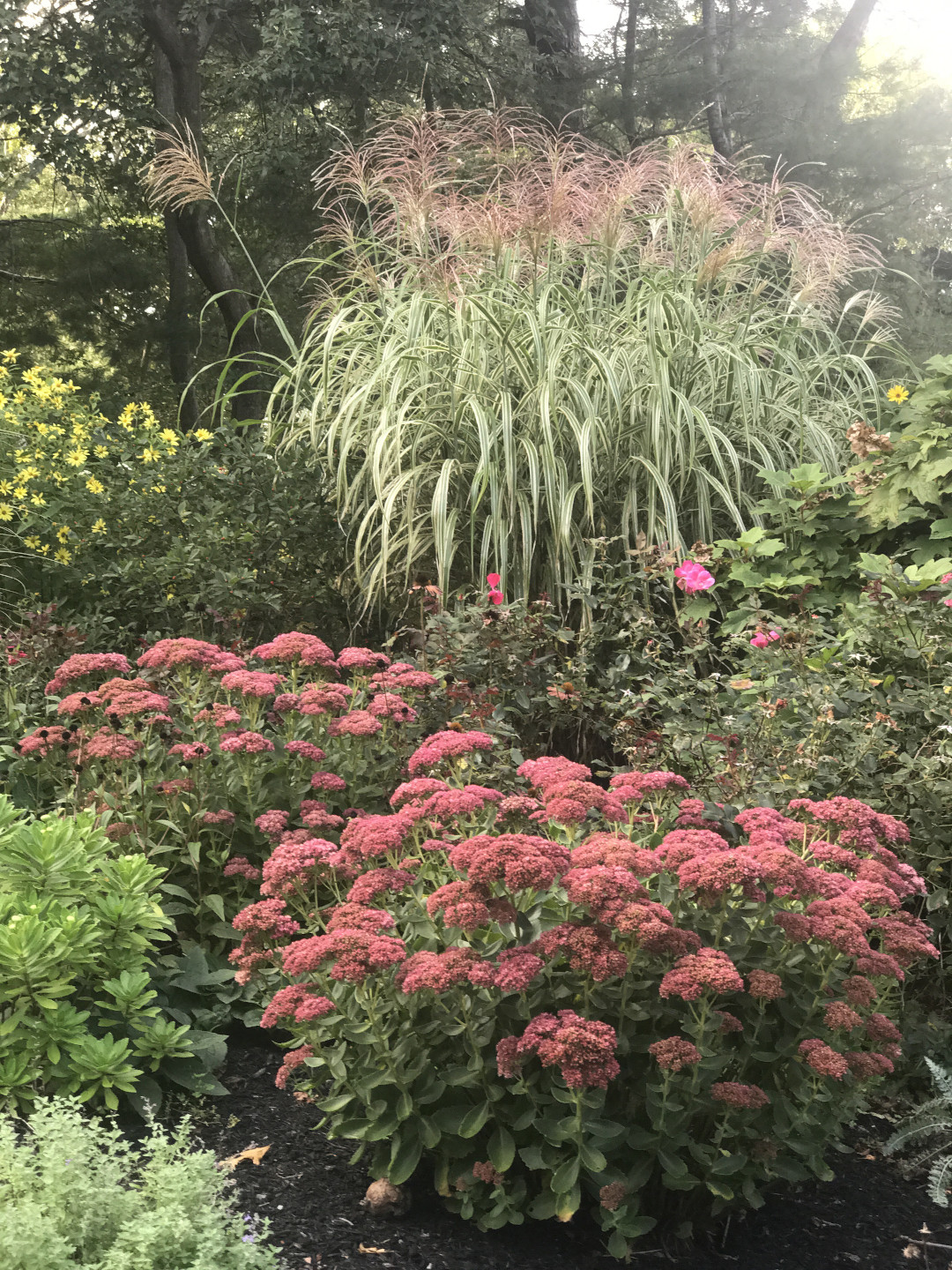 Big clumps of Autumn Joy sedum (Hylotelephium spectabile 'Herbstfreude', Zones 3–9) are in their late-summer peak bloom.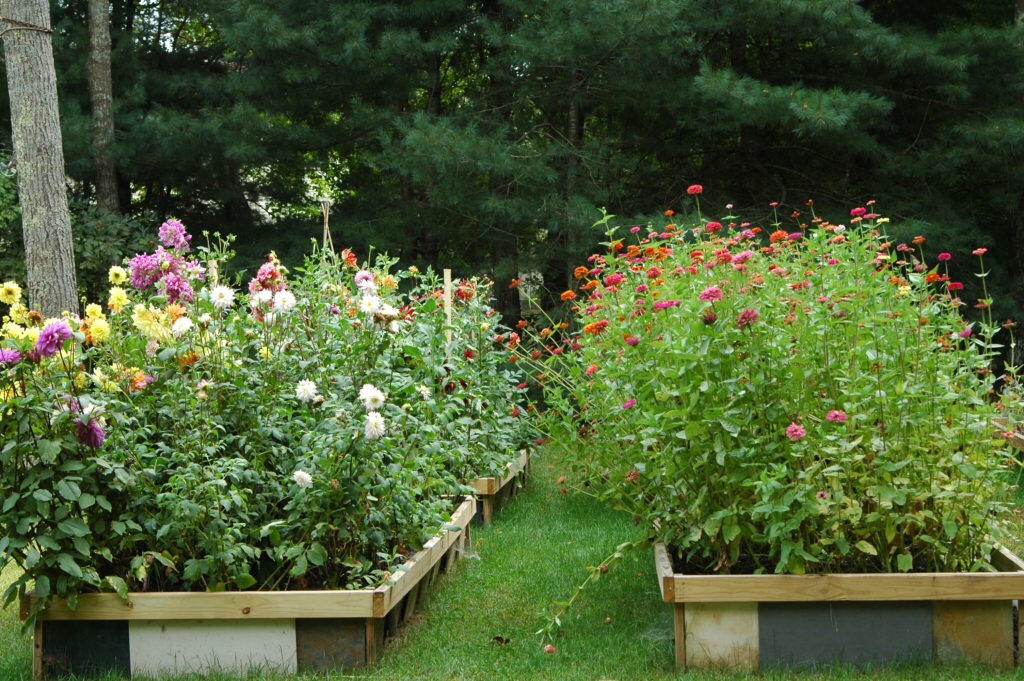 Cut-flower beds: dahlias on the right, and tall zinnias (Zinnia elegans, annual) on the left.
If you want to see more of Debbie's garden and floral design, check out her Instagram.