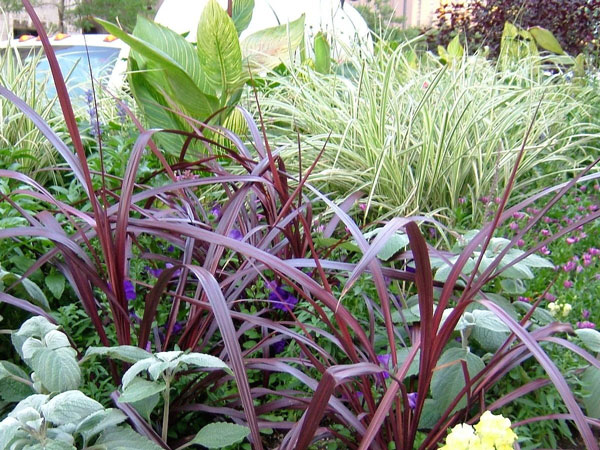 The notion of using foliage as a creative way to enhance a garden is often overlooked. One of the advantages of using foliage to add impact to gardens or container plantings is that plants with fabulous colored leaves, interesting textures or forms offer plenty of interest right through the fall, without added expense.
But how do you incorporate foliage into your landscaping and container gardening?
Below are three simple ways.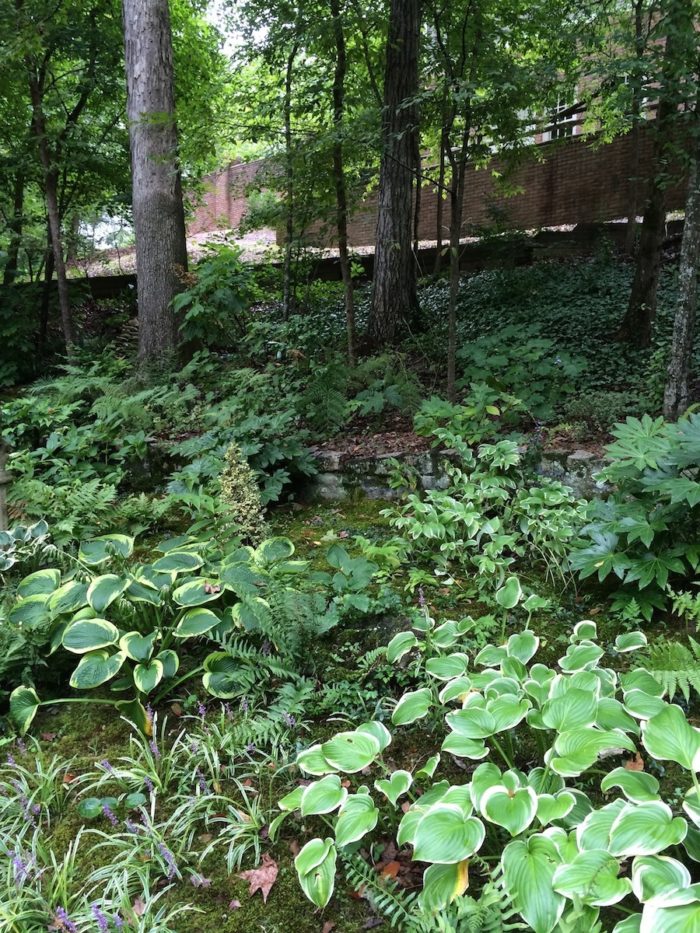 1) Start with color
It's the best jumping off point as you delve into your fabulous foliage adventure. When choosing a new plant, look not only at its blossoms (which generally don't last throughout the season) but its foliage as well.
With some plants, the foliage may start out in various shades of green but then changes color as the season comes to a close. This occurs not only with trees and shrubs, but can also include many perennials such as hardy geraniums which turn from green to bright red, hostas which turn to shades of bright gold and yellow, peonies that turn from a rich green to deep red or purple and ornamental grasses that, in late season, offer a variety of shades and colors – from bright oranges and reds to softer peaches and golden yellows.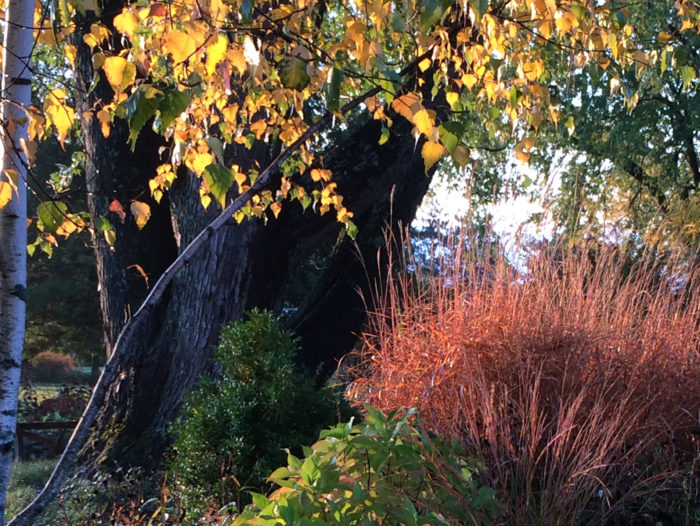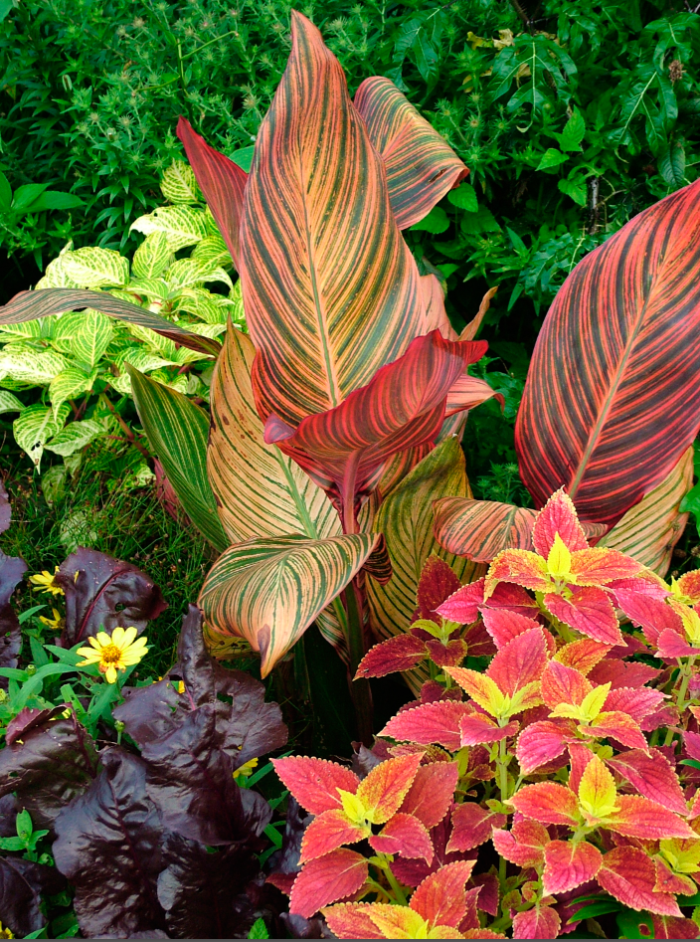 Many other plants start their lives with rich, vibrant colors. Some are solid while others are streaked, striped, spotted, or edged. Canna Tropicanna, for instance, unfurls gorgeous multi-colored striped leaves throughout the season, adding an exotic touch to any garden or container. New Tuxedo® mophead hydrangeas feature dark glossy purple leaves that look vibrant even once the blooms have faded. Festival Raspberry's strappy dark burgundy foliage is edged in raspberry pink. And in contrast to those darker rich colors, the soft blue shades of artemisia and Japanese painted ferns can help to soften sharp edges.
Then, of course, there are plants that offer both gorgeous blooms and interesting foliage. Coreopsis (tickseed) blooms for long periods of time, but even when not blooming, it's lacy is lovely. Flower Carpet roses have glossy green foliage that adds vibrance to the early spring garden, even before they're in bloom. And with its multicolored green and white striped leaves, Rock & Roll® Alstroemeria is a real attention grabber long after its bright red blooms fade.
When selecting plants for their foliage color, you have plenty of choices – from soft ice blues and bright chartreuse greens to rich crimson and burgundies. So, be certain to take advantage of these options and include a mix of colors in your palette. For instance, Festival cordyline's dark pink or burgundy foliage really stands out when it's planted next to the chartreuse or lime green plants or interplanted with Tropicanna Gold. With its dark purple-black leaves, Tropicanna Black works nicely with golden Hakone grass.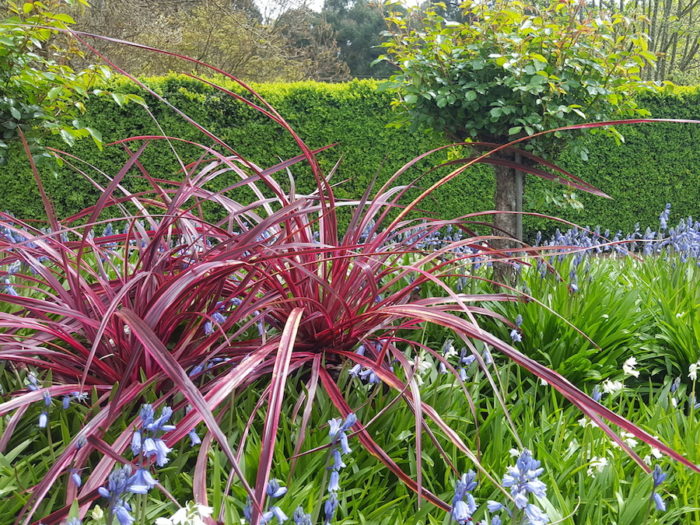 Don't be afraid to go dark. Dark foliage is great any time of year as long as it's used in moderation. In the spring and early summer, plants like Festival™ Burgundy, Heuchera 'Plum Pudding', sedum 'Mohrchen' and 'Huskar Red' penstemon contrast nicely with spring-blooming tulips and daffodils and early flowering Storm agapanthus. However, dark foliage plants are particularly stunning during the fall when contrasted with those plants that are turning gold and orange, or with later blooming perennials and annuals. For instance, a container that includes Tropicanna Black, orange marigolds, gold mums and some ornamental peppers makes a fabulous fall container.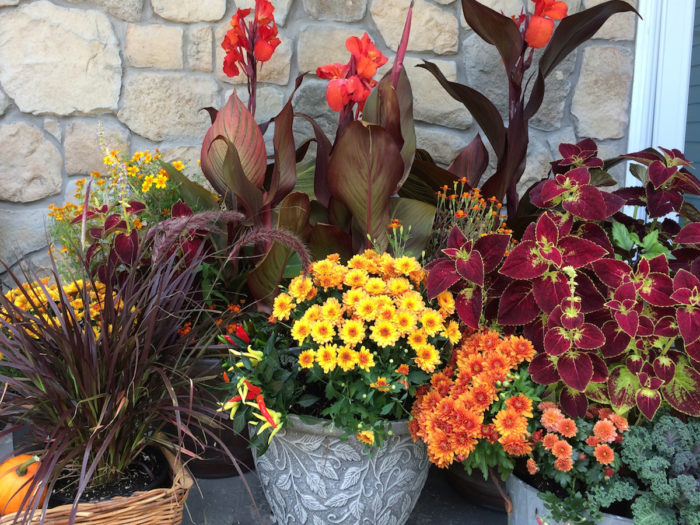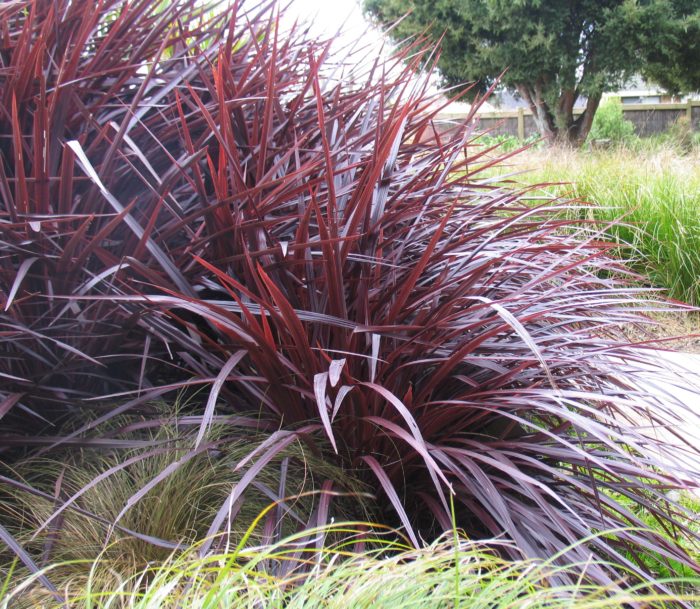 2) Vary plant forms
Foliage color isn't the only thing that can add impact. The shape and form of your chosen plants can increase interest as well. Plants with strong foliage come in various sizes and shapes including columnar shapes like the evergreen upright juniper, Italian cypress, columnar Blue spruce, and Burgundy Star™ magnolia; low-growers like Flower Carpet® Roses with their shiny green leaves, sedums, ajuga and prostate rosemary; and cascading plants such as many ornamental grasses and Festival cordylines. Pacific™ Sunset and Sunrise coprosmas, boxwood, lavender and many smaller shrubs are examples of mounding plants.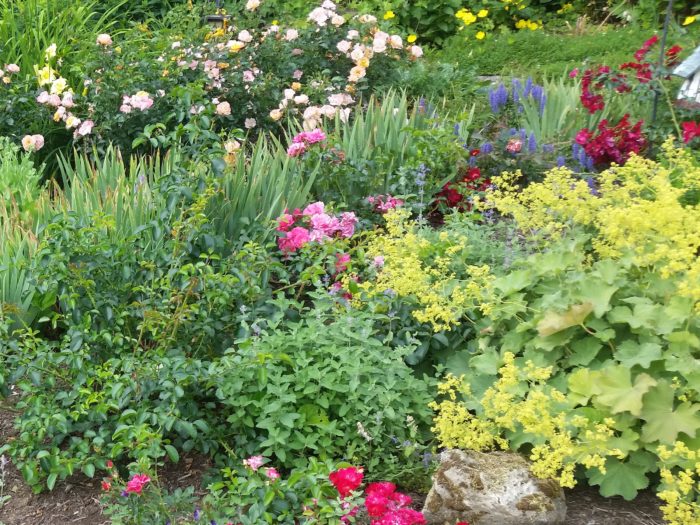 For maximum appeal, include a mix of plant forms in your garden or container. This mixture helps to move your line of vision throughout the garden. When determining plant placement, generally it's best to keep taller, more upright forms to the back of a garden border or center of an island garden, and then move forward with medium-height and then low growers to the front.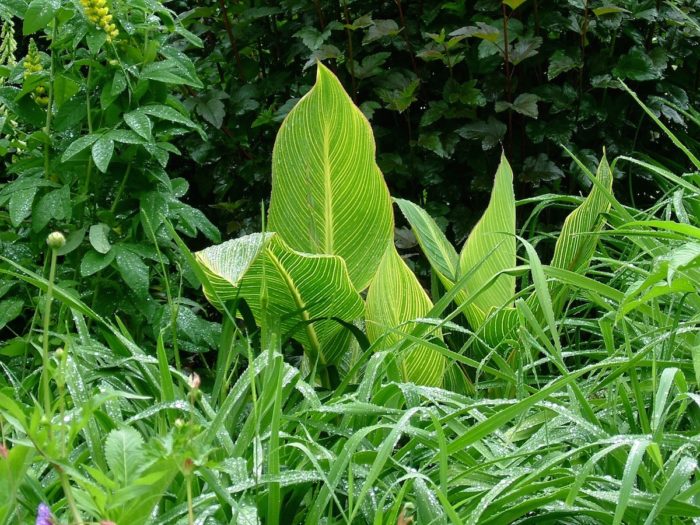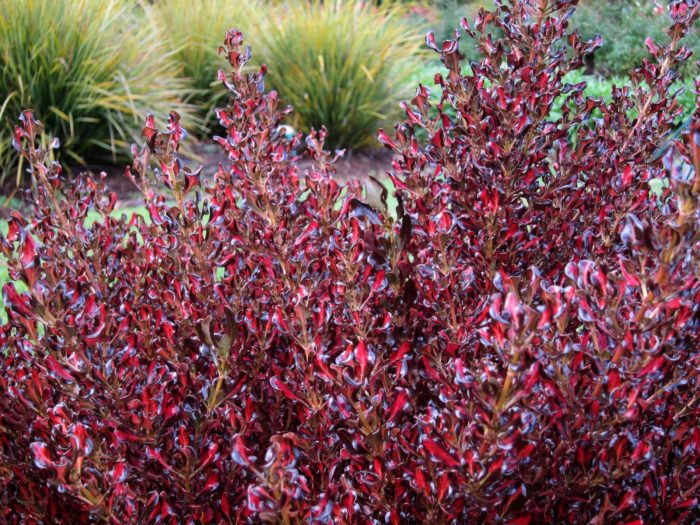 3) Contrast textures
Just think how boring your home would be if everything were the same texture. The same is true of gardens. Without a contrast of textures and surfaces, the garden becomes mediocre at best. Think about all the foliage texture possibilities that exist in the plant world. Fine-textured foliage ranges from the lace-like tansy, fern fronds and astilbe to the delicate mounding coreopsis and silver mound artemisia. Spiky foliage plants of varying heights include phormiums, Festival cordylines, yucca plants, many ornamental grasses, Storm agapanthus and Tropicanna cannas. The options are endless!
Consider the actual size and texture of the leaves as well. For instance, the small leaves on the multi-toned Pacific™ coprosma are extremely shiny and contrast nicely with plants that have less shine. Lady's mantle (alchemilla) offers scallop-edged leaves that sparkle after a rain or heavy morning dew. And don't forget the soft blue, fur-like texture of lamb's ears – always a favorite of small garden visitors. As part of the contrasting textures, consider mixing plants of various leave sizes and shapes but to maintain a harmonious feeling in your garden, be careful in combining plants with extreme variances in size and texture.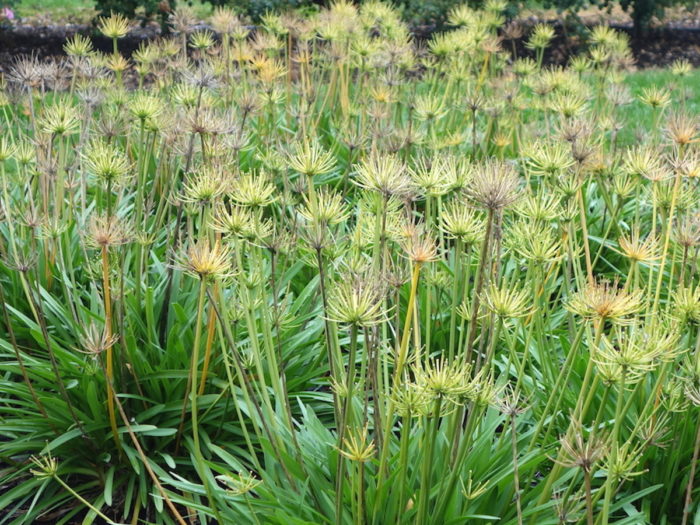 With the array of foliage plants available for any climate – from heat-loving Tropicanna cannas, Storm™ agapanthus and Elijah Blue fescue to drought-tolerant yuccas, Festival cordylines and assorted sedums to cold-hardy heuchera, Flower Carpet® roses and Japanese painted ferns, using foliage to add impact and allure to your garden or container is easy, regardless of your climate and growing conditions. Explore the possibilities!
This post was sponsored by Anthony Tesselaar Plants.