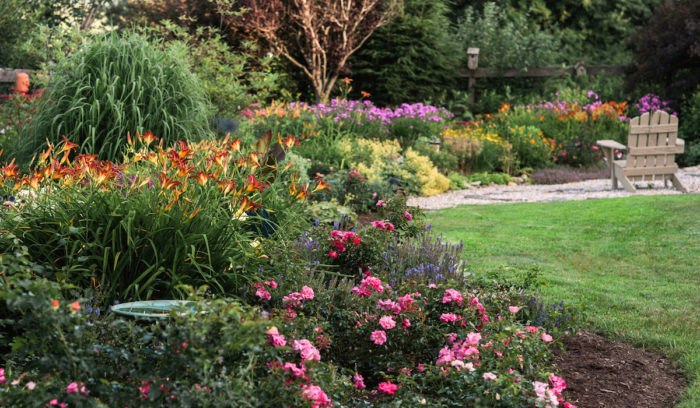 Here's a trend that makes complete sense—creating gardens that are long-lived. This includes landscapes with quality features (paving, decks, fences, etc.), and plantings that keep looking good year after year. Why? Because a garden like this costs the owner and our planet less in the long run, given that such a garden is built and planted once. And don't just assume this type of garden must be planted with boring, dependable, evergreen foliage plants. Not at all, because you can just as easily create a gorgeous flower-filled garden with flowering plants that can be counted upon to perform just as dependably. Here's how.
1. Do a little planning
Whether you're tackling your garden from scratch or doing a garden refresh, take stock of where things could go. It's easily done and surprisingly helpful to make a basic plan of your space and garden area, then lay tracing paper over the top. Sketch ideas in pencil, starting with the functional parts like paths, patios, decks, and driveways. When that's all blocked in, start on the garden beds. Think about where you'd get the best views of your flowery garden. Perhaps it's looking out from your living areas or walking up to your front door, or if you're going for curb appeal, it's from your street.
2. Get the hard stuff squared away
If your plan includes hardscaping (paving, decking, fencing), either do it yourself or find a good contractor. This part can often be done in the fall or early winter, before you're ready for the next step. Wait until everything's finished before you bring in the living part of the landscape—the plants.
3. Start with the big guys
After finishing your hardscaping, it's time to move to the plants. However, before adding perennials and smaller plants, remember that early-flowering or interesting shrubs like Tuxedo hydrangeas and Pacific coprosmas, and small trees like azaleas, lilacs, and magnolias can add not only early color and lovely fragrance to your garden, but structure as well.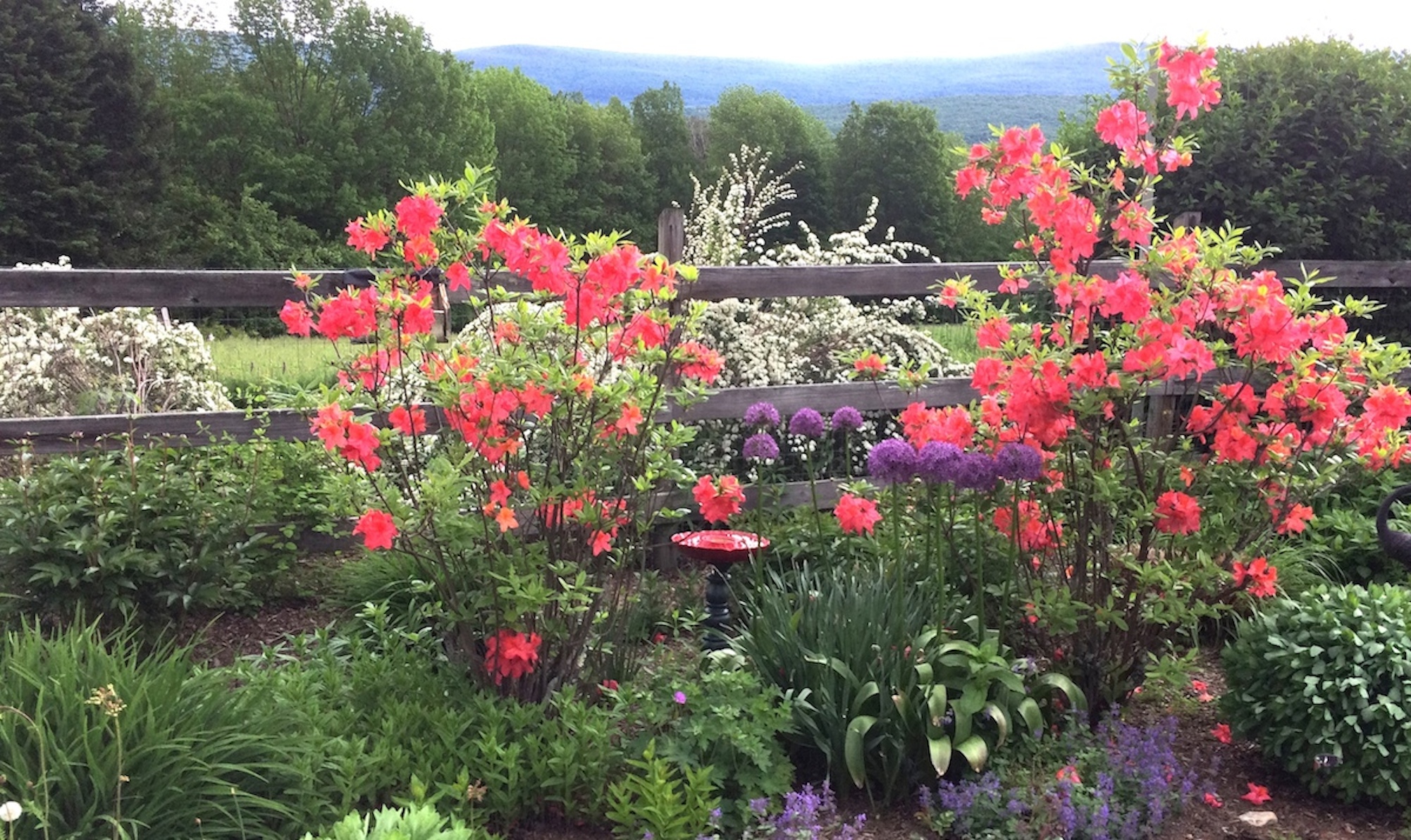 Evergreens are another option, but unless you have a lot of space, choose dwarf varieties or those that are smaller. Otherwise, you could end up with a very shady garden over time. And speaking of shade, as you're planting trees, think about what areas of the garden they'll shade as they grow, and then  plant accordingly, placing shade-loving plants in areas that will, over time, be shaded by your trees and larger shrubs.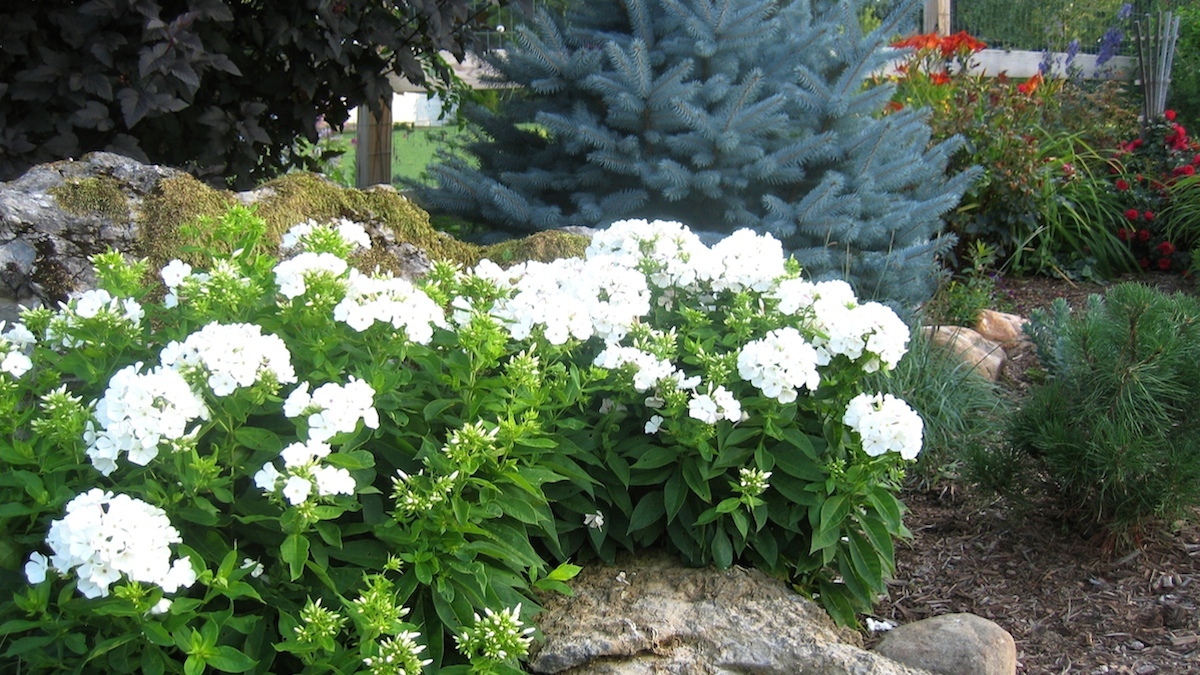 4. Pick your favorites
There are loads of lovely flowering plants that are dependable garden additions, but it's smart to do a little research before making your decisions. Stick to proven performers so that what you end up planting will keep on giving year after year without being demanding. How do you know what will perform for you? Pay attention to what's doing well in your neighbors' yards and nearby gardens, and ask your garden center for recommendations. Native plants are often great choices, but with today's excellent breeding, there are also plenty of plants that do well in the wide array of climates. It's also a good idea to use plants that flower for weeks and weeks on end so that the garden looks special through spring, summer, and well into fall.
5. Take a look at these
To start you off on the right track, here are a few gorgeous, long-lived, and easy-to-grow plants to help you fill your forever flower garden. Start with plants that bloom nonstop for much of the season. For example, Flower Carpet roses are a great choice because they bloom between five to nine months a year (and even longer in the warmest climates), covering themselves in masses of blooms. They're hardy in USDA Zones 4–10 and are available in a variety of color options. With their low-growing form, Flower Carpet roses work nicely with a range of other flowering perennials. And perhaps best of all, they require no chemicals or fancy pruning to keep them looking good for months.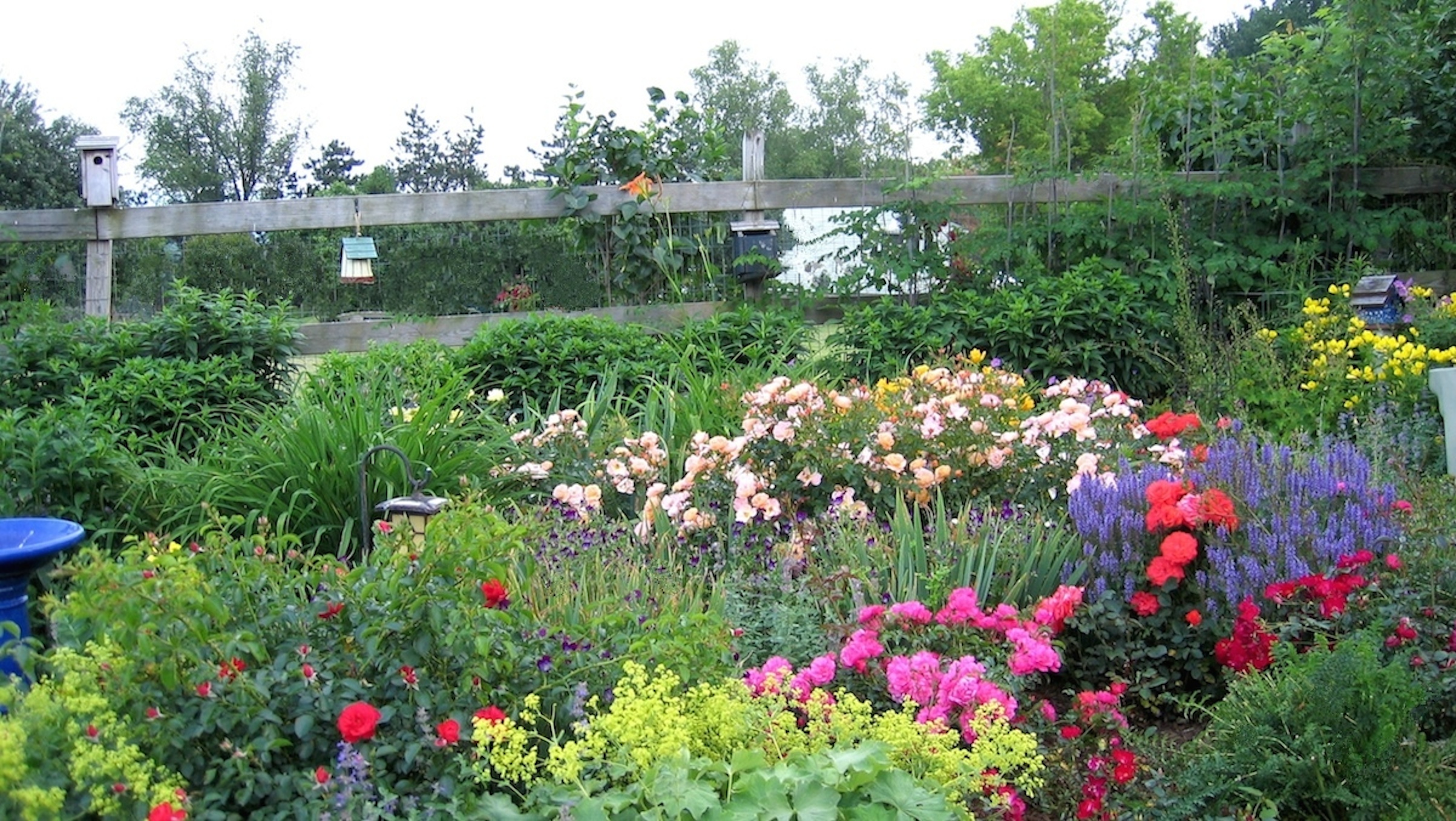 Perennial salvias are super easy to grow, and they add interest and texture to any garden, throwing up spires of butterfly-attracting flowers all summer long. The most common salvia colors are blue and purple, but there are a few pink, white, red, and coral varieties as well. Warmer-climate gardeners will also enjoy verbena blossoms for much of the summer, even those super hot days. Another warm-climate forever-garden plant option is the gorgeous rockrose or cistus, with its soft green foliage and poppy-like flowers covering nicely mounded bushes. Their colors range from soft white and pink to bright magenta. Cistus tolerates high heat and hot sun while blooming from late spring to fall.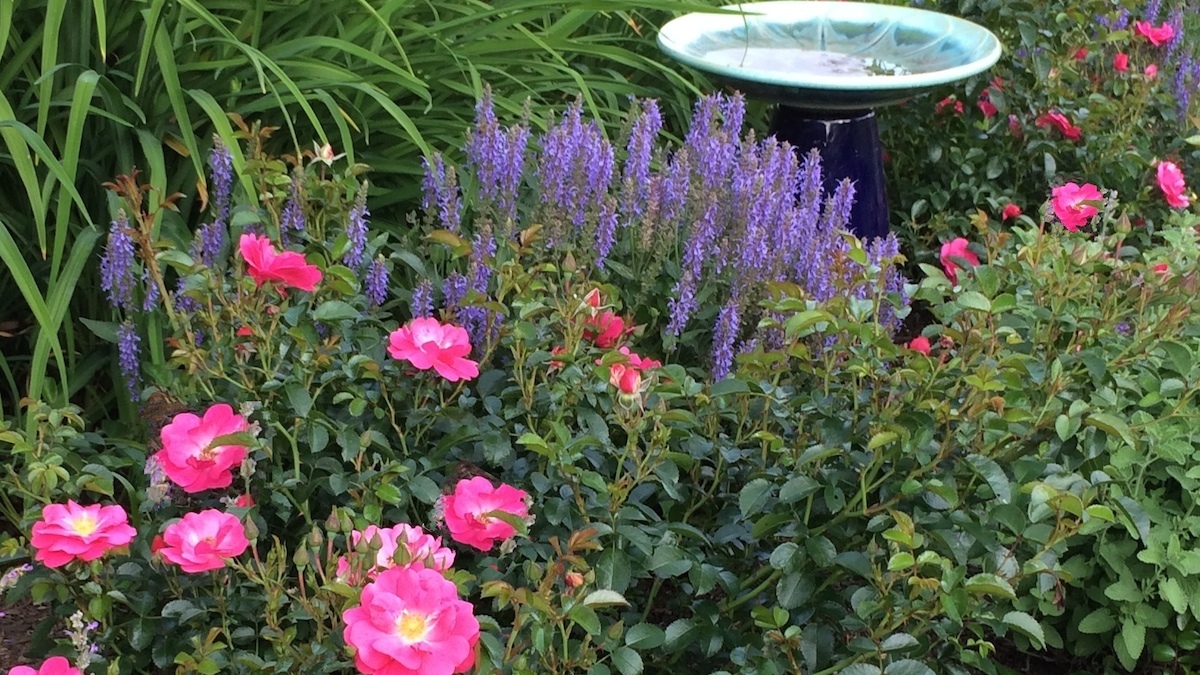 After selecting plants that flower for most of the season, it's time to add in seasonal bloomers. For instance, daffodils, primrose, and bleeding hearts are often the earliest flowers to bloom in cooler climates, while warm-climate gardeners can depend on delicate windflowers (anemones) and gorgeous clusters of blooms on Storm agapanthus (seen below) for many weeks, from spring into early-mid summer.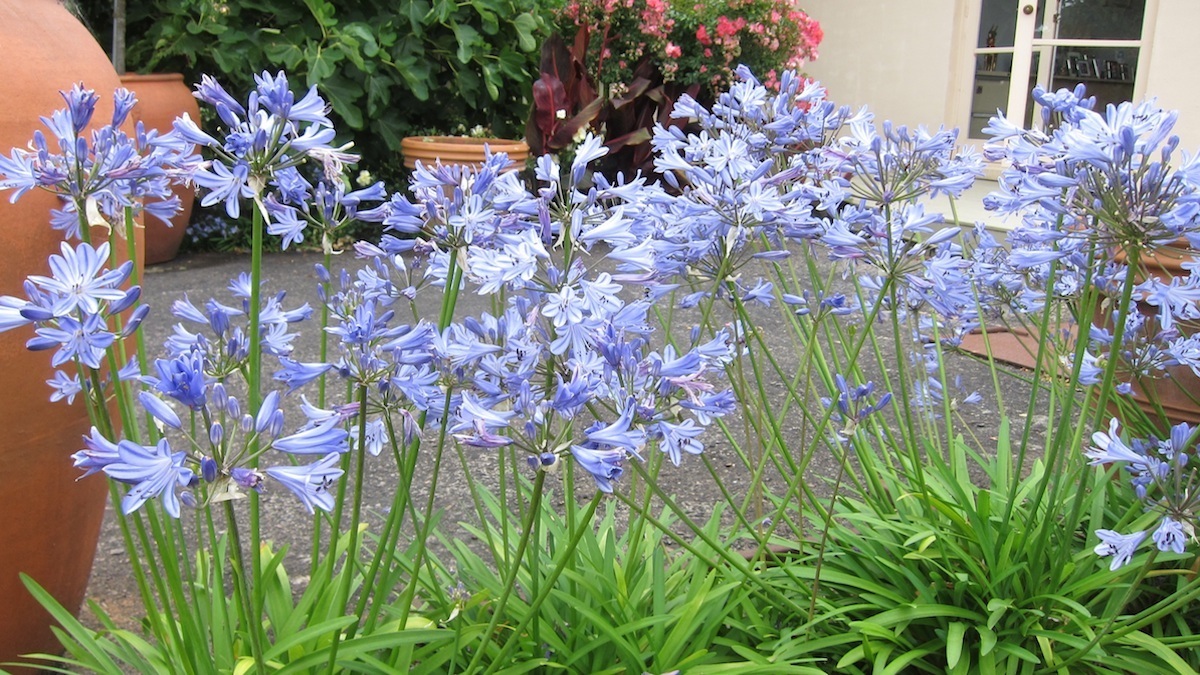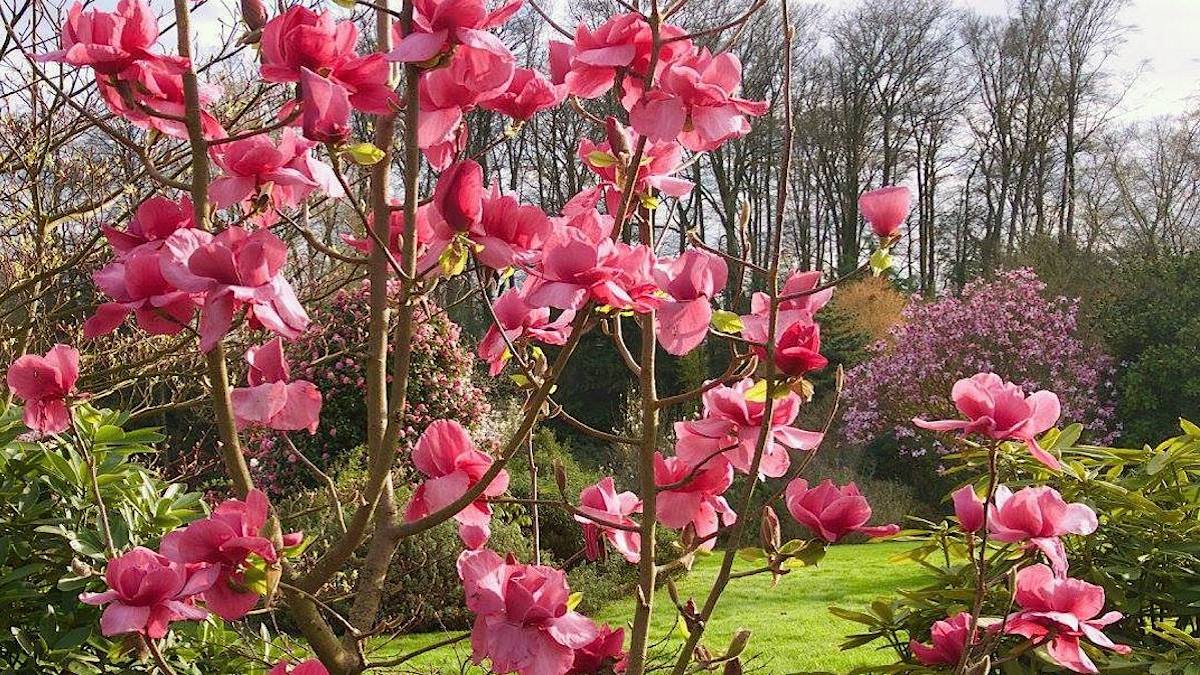 Volcano phlox (seen below) are also a great choice for your forever garden. Not only are their blooms spectacular and long-lived, but these garden phlox will rebloom at least once if deadheaded soon after their first bloom cycle. With their compact habit and sturdy stems, Volcano phlox don't need to be staked and are extremely tolerant of powdery mildew and are suitable in USDA Zones 4–10. Rudbeckia, echinacea, achillea, coreopsis, and daylilies are also dependable and low-maintenance long-season bloomers in most climates.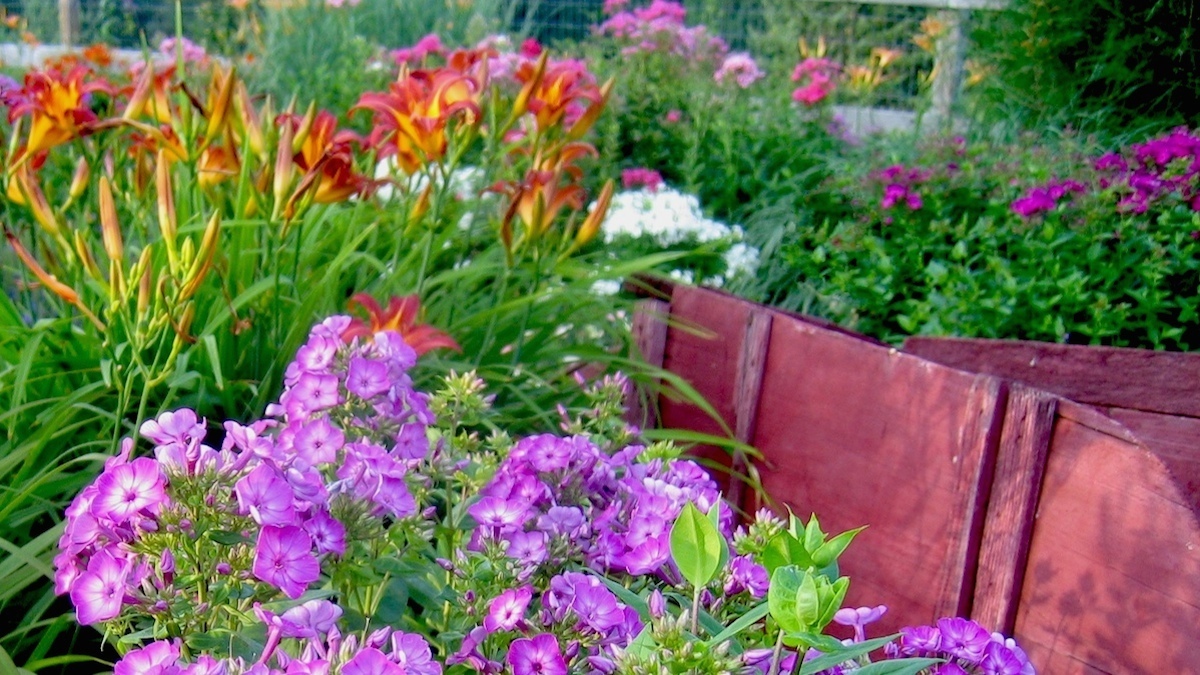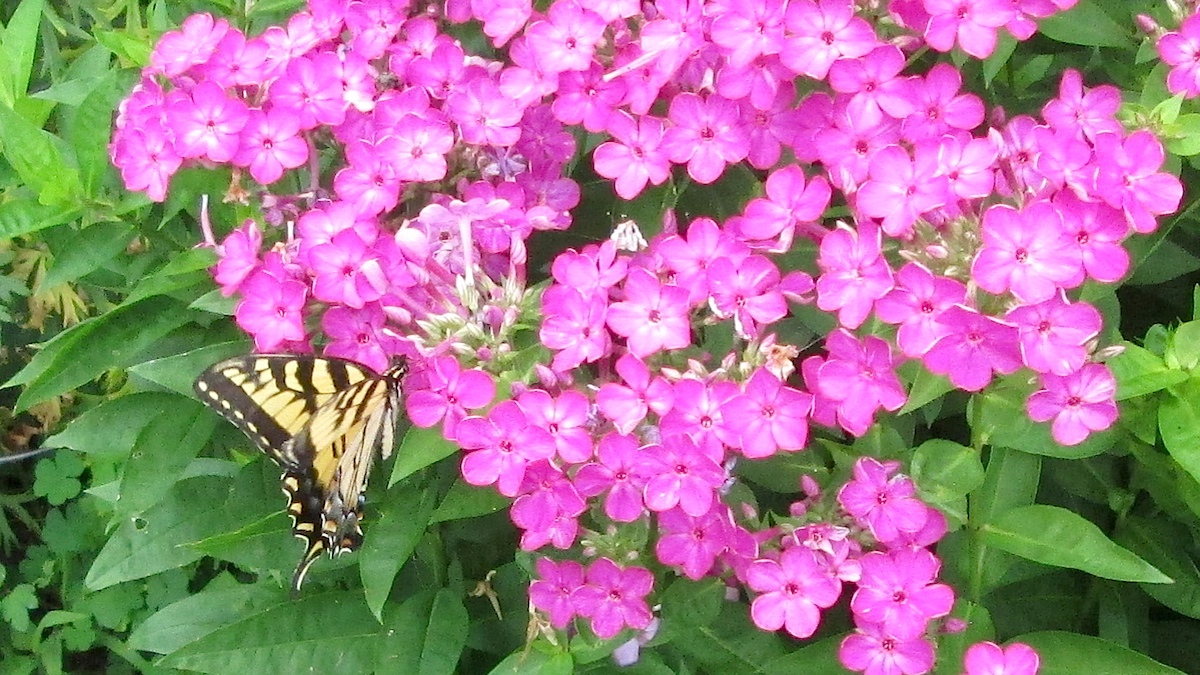 And just to throw in a wild card, there's a brilliant candidate for the back of the flowery garden bed because it grows tall and proud, with both flowers and very special foliage. Canna Tropicanna's bright tangerine flowers float over a riot of carnival striped broad leaves. Even when not in bloom, Tropicanna's incredible foliage adds an exotic touch to any garden.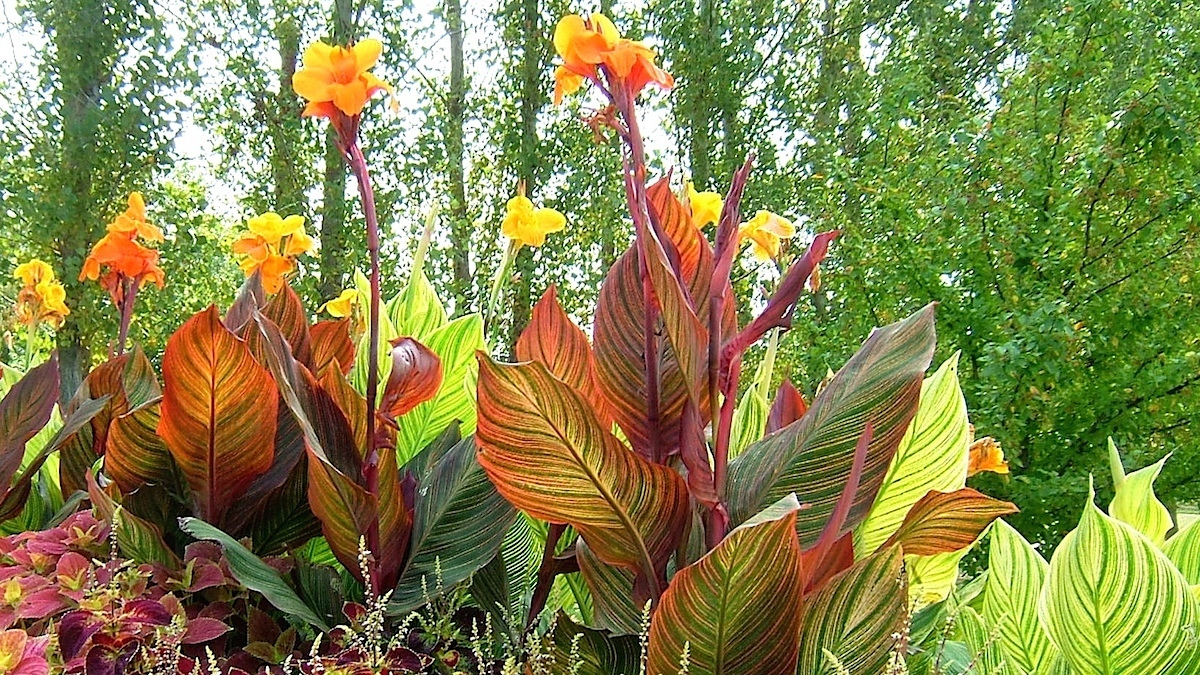 The list of midsummer to fall bloomers is endless, but some of our favorites include the brilliant sedums—a bulletproof way to drop pops of color through the garden bed. Their flower clusters start as soft green and then, just as other flowers are starting to fade, their blossoms turn pale pink and then age to a deep red in the autumn.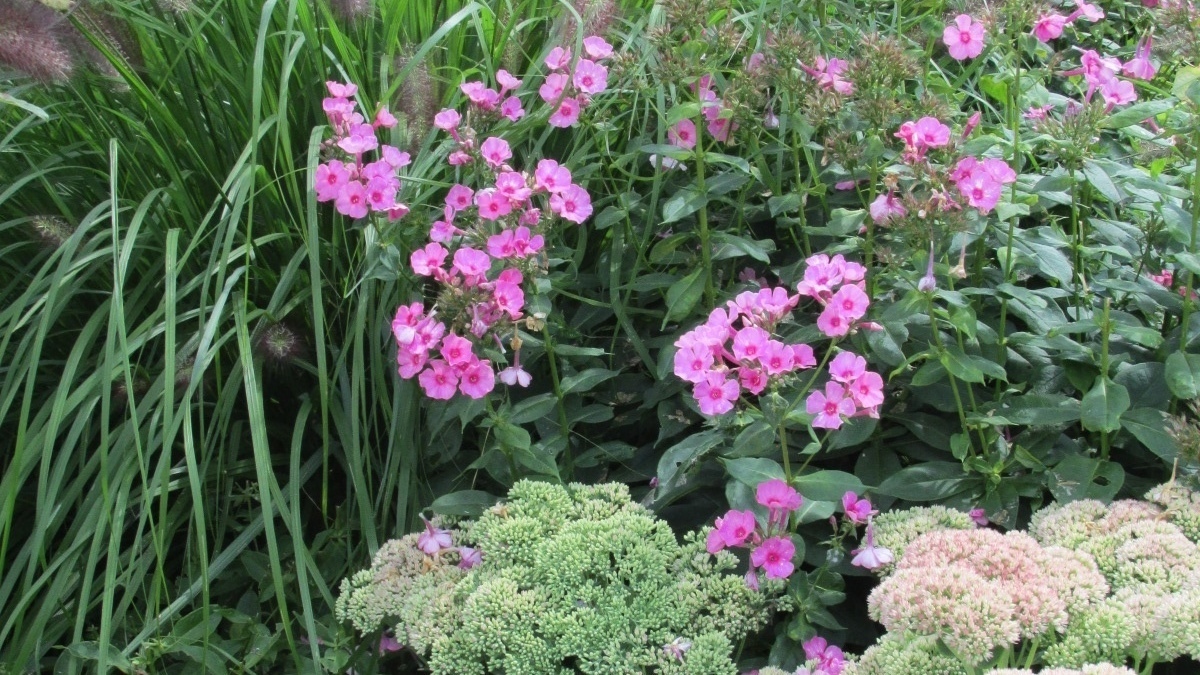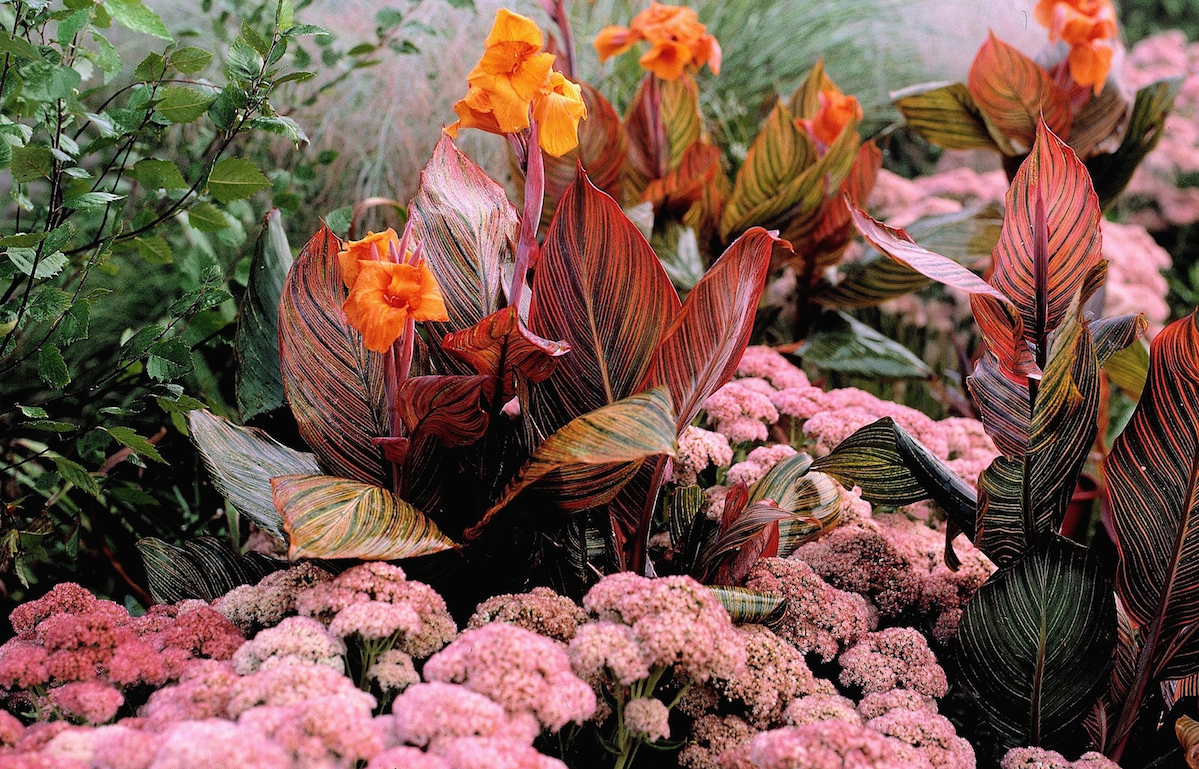 6. Prepare for summer's end
Forever-gardens don't have to end come fall or even winter. Although you won't have as many blooms, texture and softer tones from foliage, ornamental grasses, leftover seed heads and even tree bark (as that on red osier dogwood) can continue to add charm, color, and interest until spring. As you make your plant decisions earlier in the process, remember to select a few plants that will continue to provide at least the feel of a "forever garden" throughout the winter and very early spring months.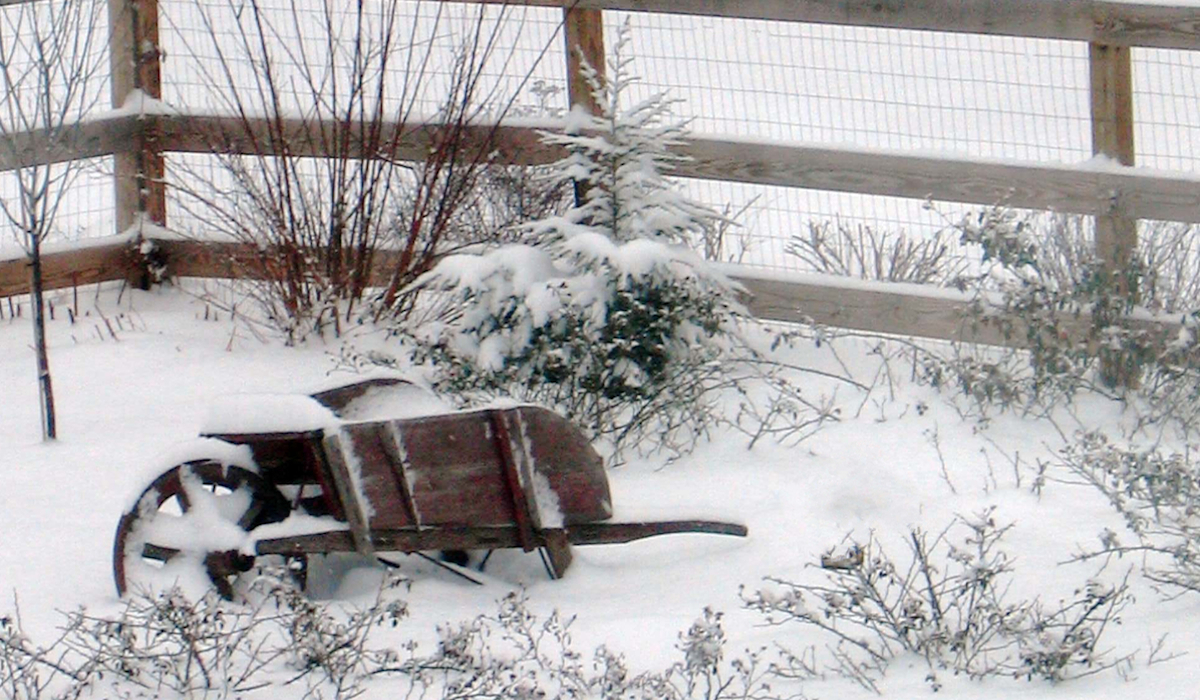 Photos, except where noted: courtesy of Anthony Tesselaar Plants