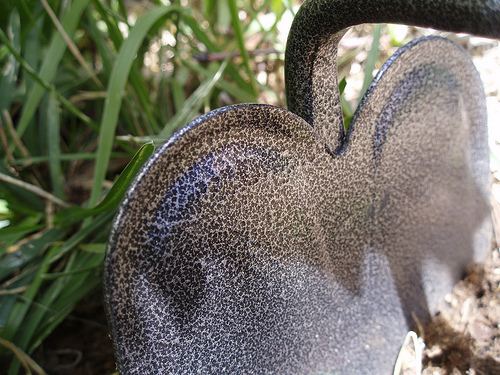 All seasoned gardeners have organic gardening hints that they swear-on-a-stack-of-Bibles will work to repel pests, cure disease, and deter weeds. I've heard hundreds (and there's probably closer to thousands) of tried-and-true gardening practices that have been handed down as garden gospel throughout the ages.
Because more and more of us are currently paying more attention to the health of our families, as well as the earth, we're extremely interested in finding the organic answer to whatever ails us in the garden. These old time tips are sometimes folklore and at other times completely on the up and up. That homemade soap recipe that your cousin in Des Moines uses on her roses to keep the aphids at bay really works! For her anyway.
What should always be kept in mind is that gardeners live in various growing zones, climates, and micro-climate situations. We have varying soils and different plant varieties. So, it stands to reason that not every organic technique is going to work for every gardener nor every plant.
In my humble opinion, I think the best approach is to be willing to experiment with several techniques to see which ones work for your particular garden. Successful gardeners are always willing to share their bag of tricks with you. When they share these pearls of wisdom, give them a try and if you find success, then pass your discovery along!
Below is a list of articles that have been outstanding organic practices for many gardeners. Try them for yourself. Several of them are bound to give you a leg up for keeping diseases at bay and pests under control.
*Disclaimer: I realize that there are discrepancies as to which practices organic gardeners feel are "truly" organic and which they feel are not. I'll leave this decision to you, dear reader. Thoughts on Organic Gardening

Integrated Pest Management
Diatomaceous Earth
Insecticidal Soaps & Horticultural Oils

Pyrethrins
Organic Weed Control