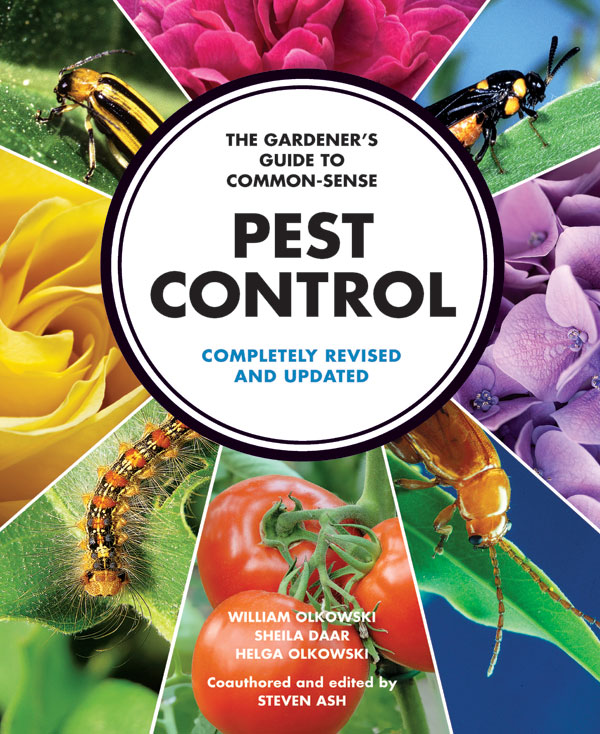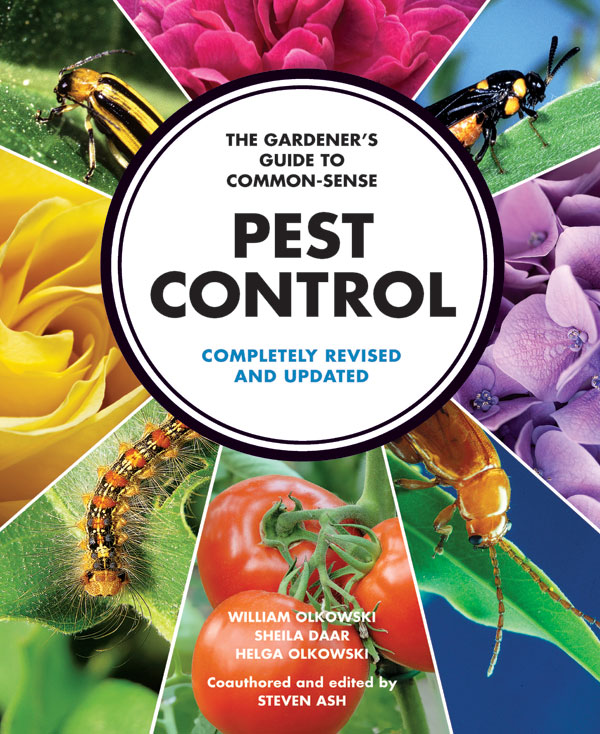 Chapter 3: Introduction to Integrated Pest Management
Most of the recommended readings, listed below, were taken from the leaflet What is IPM? by Helga Olkowski, published by the Bio-Integral Resource Center, P.O. Box 7414, Berkeley, CA 94707.
Bennett, G.W., and J.M. Owens, eds. 1986. Advances in Urban Pest Management. New York: Van Nostrand Reinhold. 397 pp.
This volume reviews the current state of research in urban pest management. It contains 15 papers by different contributors that cover research on landscapes, food production, structural pests and public- health pests. However, there are few examples of programs that have reduced toxic pesticide use.
Bottrell, D.R. 1979. Integrated Pest Management. Washington, D.C.: Council on Environmental Quality (U.S. Government Printing Office). 120 pp.
This report is broad in scope and depth, covering the federal role and government policy. It examines IPM as it relates to agriculture, forestry and medical and wildlife pests, and was written in response to a presidential directive that the council review IPM programs and recommend federal action to encourage IPM.
Flint, M.L., and R. van den Bosch. 1981. Introduction to Integrated Pest Management. New York: Plenum Press. 240 pp.
This text is the best introduction to the concept of IPM in print. It covers basic ecological principles, the early history of pest control, the economic, social, and environmental costs of pest control and the philosophy of IPM. It then moves to practical procedures like monitoring and decision-making before discussing case histories and the role of the IPM specialist. Finally, there is a chapter on future possibilities for IPM implementation.
Goldstein, J., and R.A. Goldstein. 1978. The Least-Is-Best Pesticide Strategy: A Guide to Putting Integrated Pest Management into Action. Emmaus, Pa.: JG Press. 205 pp.
This book explains why IPM is beneficial to consumers, farmers, students, and policymakers.
Hartnack, H. 1943. Unbidden House Guests. Tacoma, Wash.: Hartnack Publishing. 160 pp.
A fascinating book written by a learned European gentleman who continued his pest control career in the United States. He published and illustrated his own work, and provides a good view of urban pest control before the widespread use of "modern" insecticides both in this country and abroad.
Huffaker, C.B., and P.S. Messenger, eds. 1976. Theory and Practice of Biological Control. New York: Academic Press. 788 pp. Although this volume primarily discusses biological control, about a third of it focuses on integrated control strategies and tactics. It is important in demonstrating how IPM and biological control are intimately related.
Kilgore, W.W., and R.L. Doutt, eds. 1967. Pest control: Biological, Physical and Selected Chemical Methods. New York: Academic Press. 477 pp. This volume discusses various IPM strategies (biological, microbial, electromagnetic, radiation-induced sterilization, chemosterilants, pheromones, repellents, antifeedants, and behavioral manipulation) and includes an excellent chapter on integrated control.
Knipling, E.F. 1979. Basic Principles of Insect Population Suppression and Management. Washington, D.C.: U.S. Government Printing Office (Agricultural Handbook 512). 623 pp.
A comprehensive theoretical text that bridges population ecology and pest management.
Metcalf, R.L., and W. Luckmann, eds. 1982. Introduction to Insect Pest Management. New York: Wiley-Interscience. 587 pp.
This basic text is divided into sections on principles, tactics, strategies, and the application of IPM. The examples cover cotton, forage, tree fruit, forests, man, and domestic animals. An epilogue discusses future directions. The book is good for gaining an understanding of ecological theory, sampling, modeling, and specific crop systems.
National Academy of Sciences. 1969. Insect Pest Management and Control. Washington, D.C.: N.A.S. 508 pp.
A comprehensive text on insect pest management, with discussions of identification, plant and animal resistance to pesticide, and biological, microbial, genetic, cultural, physical, and chemical controls. Integrated systems and economic principles of pest management are also discussed. It is the third of six volumes on pest control.
Olkowski, H., and W. Olkowski. 1976. Entomophobia in the urban ecosystem. Bulletin of the Entomological Society of America 22(3):313-317.
This paper grew out of W. Olkowski's experiences on the staff of the California State Bureau of Vector Control and Solid Waste Management, where he encountered a number of cases of public hysteria regarding real or imagined insect problems. Such hysteria is the basis for a great deal of unnecessary pesticide use. This phenomenon needs to be understood better if pesticide reduction is to occur.
Perkins, J.H. 1982. Insects, Experts, and the Insecticide Crisis. New York: Plenum Press. 304 pp.
This book is largely a discussion of how and why IPM developed.
Pimentel, D., ed. 1981. Handbook of Pest Management in Agriculture. Boca Raton, Fla.: CRC Press.
This text, in three volumes, is technical and comprehensive. It discusses the crop ecosystem, the side-effects of pesticides and the developing science of IPM. It contains many case histories.
Stern, V.M., R.F. Smith, R. van den Bosch, and K.S. Hagen. 1959. The integrated control concept. Hilgardia 29(2):81-101.
This paper, which still makes good reading, was the first to use the phrase "integrated control." Integrated control theory was the precursor of IPM.