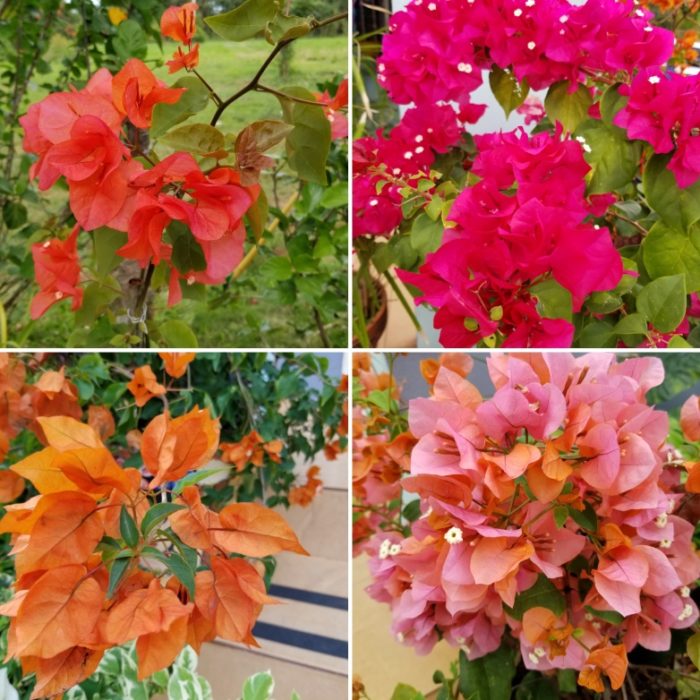 Maria Medina shared these wonderful photos of one of her favorite plants—the bougainvillea!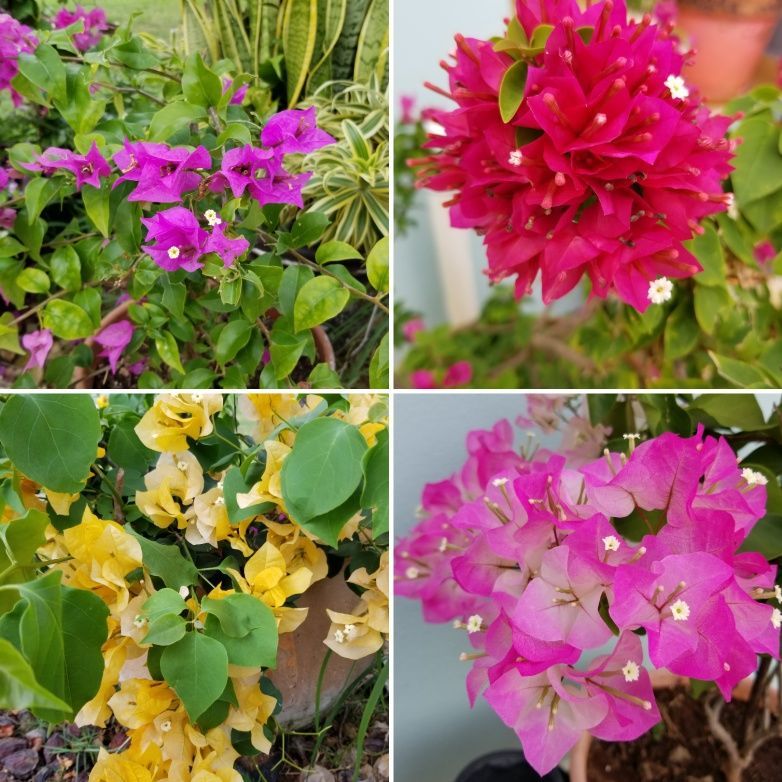 The genus Bougainvillea is native to South America, where there are several species. These have been hybridized extensively by gardeners to create the many beautiful cultivars that are iconic parts of warm-climate gardens around the world. Bougainvillea are mostly big, scrambling vines with small, white flowers. But like other popular plants, such as the poinsettia, the real show is not from the flowers but from the intensely colorful, papery bracts that surround the actual blossoms. These bracts are classically a brilliant magenta, but as you'll see in these images, plant breeders have created a wide range of different colors.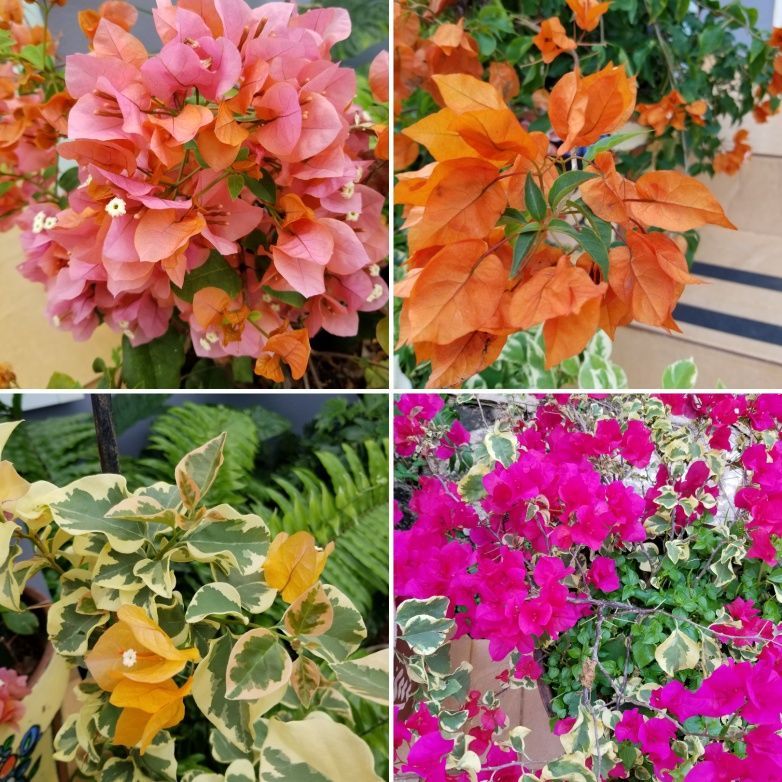 Bougainvillea are popular in warm parts of the world for their incredible flowers and for their vigor, general health, and drought tolerance. During dry spells, they can act as a deciduous plant, dropping their leaves and waiting for the rains to return.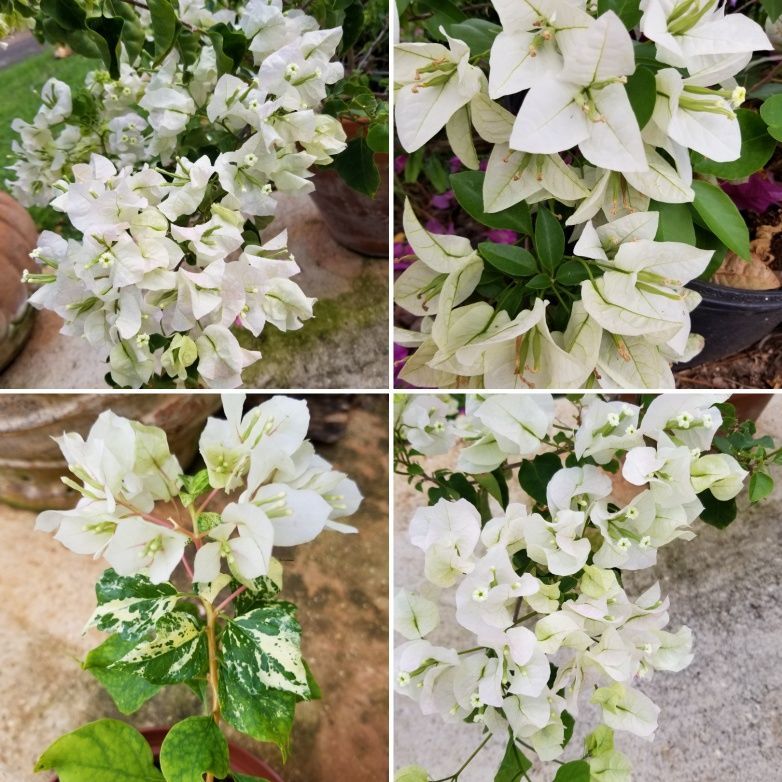 Though bougainvillea are not cold tolerant (only hardy to Zone 9), it is possible to grow them in containers in colder climates. Look for dwarf cultivars that will perform better in a pot, enjoy them outside during the summer, and then bring them indoors when freezing weather threatens. If you keep them dry during that winter period, they'll go dormant and simply wait until you begin watering again with warmer weather in spring.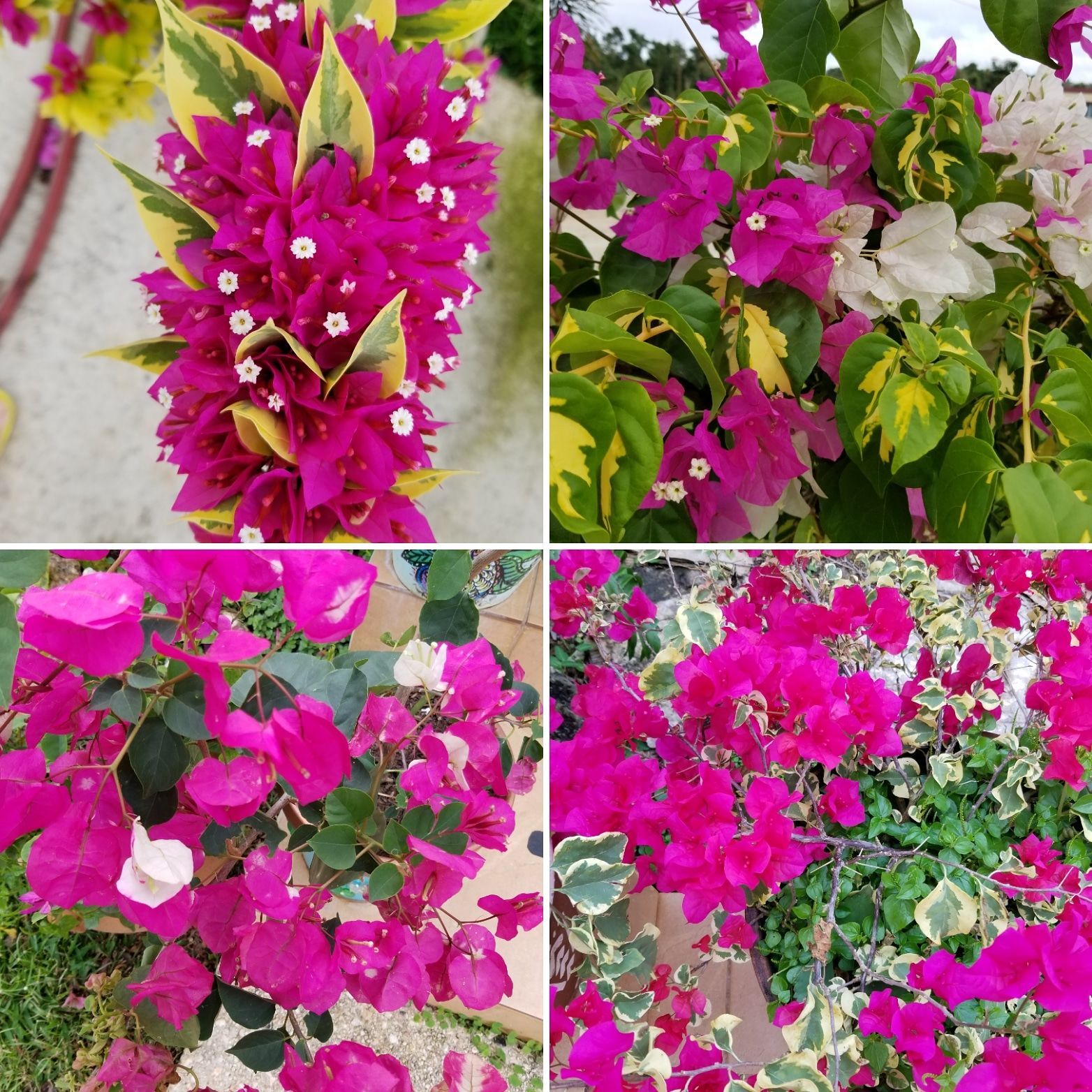 The genus is named after Admiral Louis-Antoine de Bougainville, who sailed around the world for the French government in the 1700s. A naturalist on the voyage, Philibert Commerson, named the plant after the admiral, but it is now believed that he might not have been the one to actually discover the plant first in Brazil, because he was ill for much of the trip. Jeanne Baret, who was the first woman to journey around the world, went along on the trip disguised as a man. An expert botanist, she probably did most of the plant exploration that Commerson received credit for.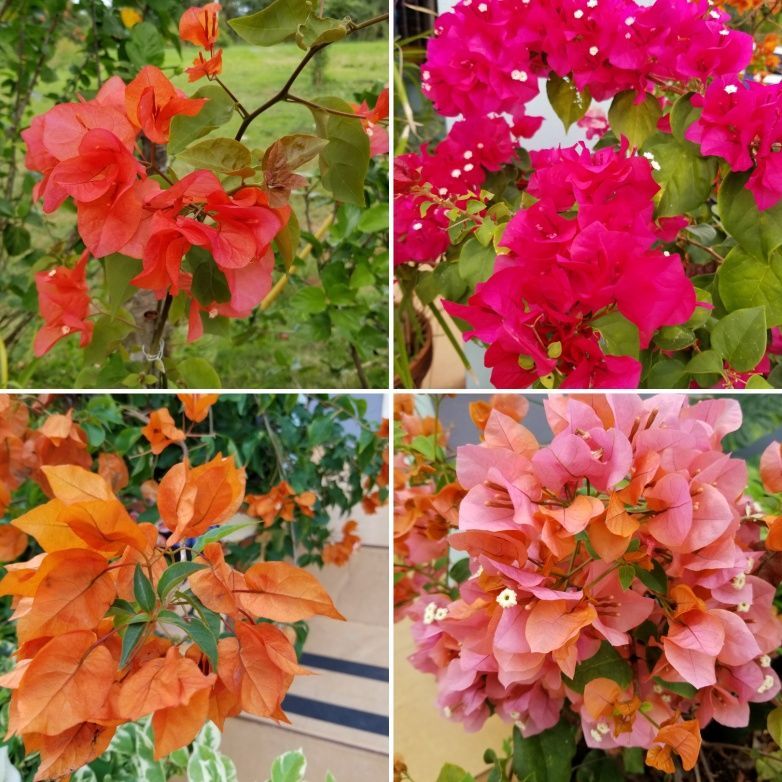 There is a lot to love about the genus Bougainvillea, and whether you can grow it outside or need to put it in a container to move indoors for the winter, there is a place for bougainvilleas in nearly every garden!
Have a garden you'd like to share?
Have photos to share? We'd love to see your garden, a particular collection of plants you love, or a wonderful garden you had the chance to visit!
To submit, send 5-10 photos to [email protected] along with some information about the plants in the pictures and where you took the photos. We'd love to hear where you are located, how long you've been gardening, successes you are proud of, failures you learned from, hopes for the future, favorite plants, or funny stories from your garden.
If you want to send photos in separate emails to the GPOD email box that is just fine.
Have a mobile phone? Tag your photos on Facebook, Instagram or Twitter with #FineGardening!
You don't have to be a professional garden photographer – check out our garden photography tips!
Do you receive the GPOD by email yet? Sign up here.