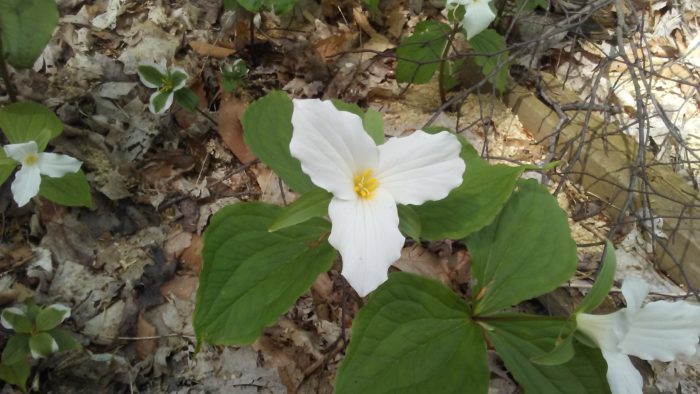 Today Alice Fleurkens is sharing some photos of beautiful spring wildflowers from friends of hers.
My friends Bruce and Anne Holdsworth have sent me some pictures of their trilliums to forward to you. These grow in their natural woodlands, which are in Norwich Township, Ontario, Canada. As you can see, there are quite a few different ones, including variegated and double ones that return year after year. These woodlands are a haven for flowers, birds, and animals.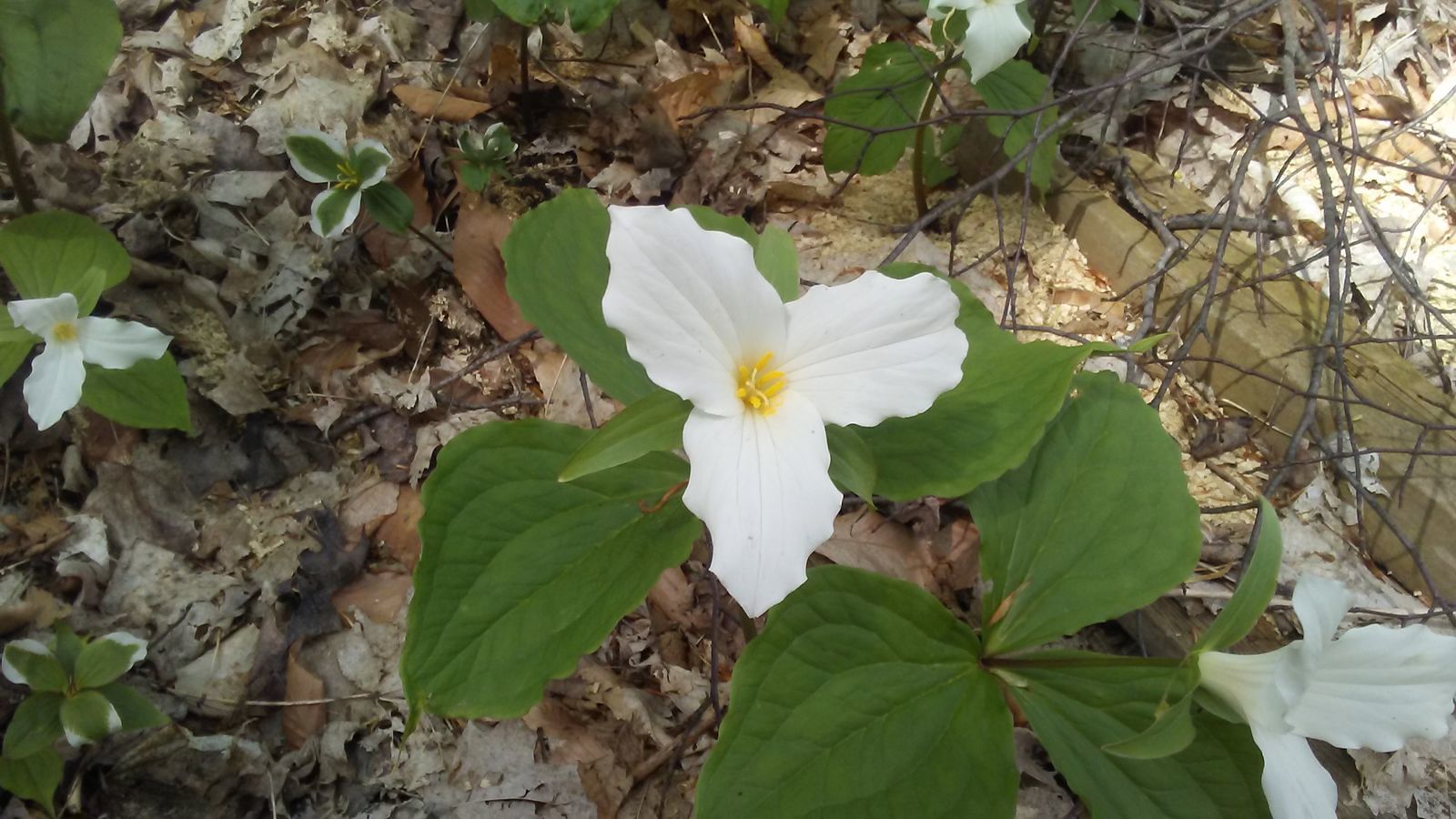 Trillium grandiflorum, the great white trillium (Zones 4–8) is one of the most beloved and iconic wildflowers of eastern North America. And it is easy to see why—the huge, white flowers are incredibly beautiful.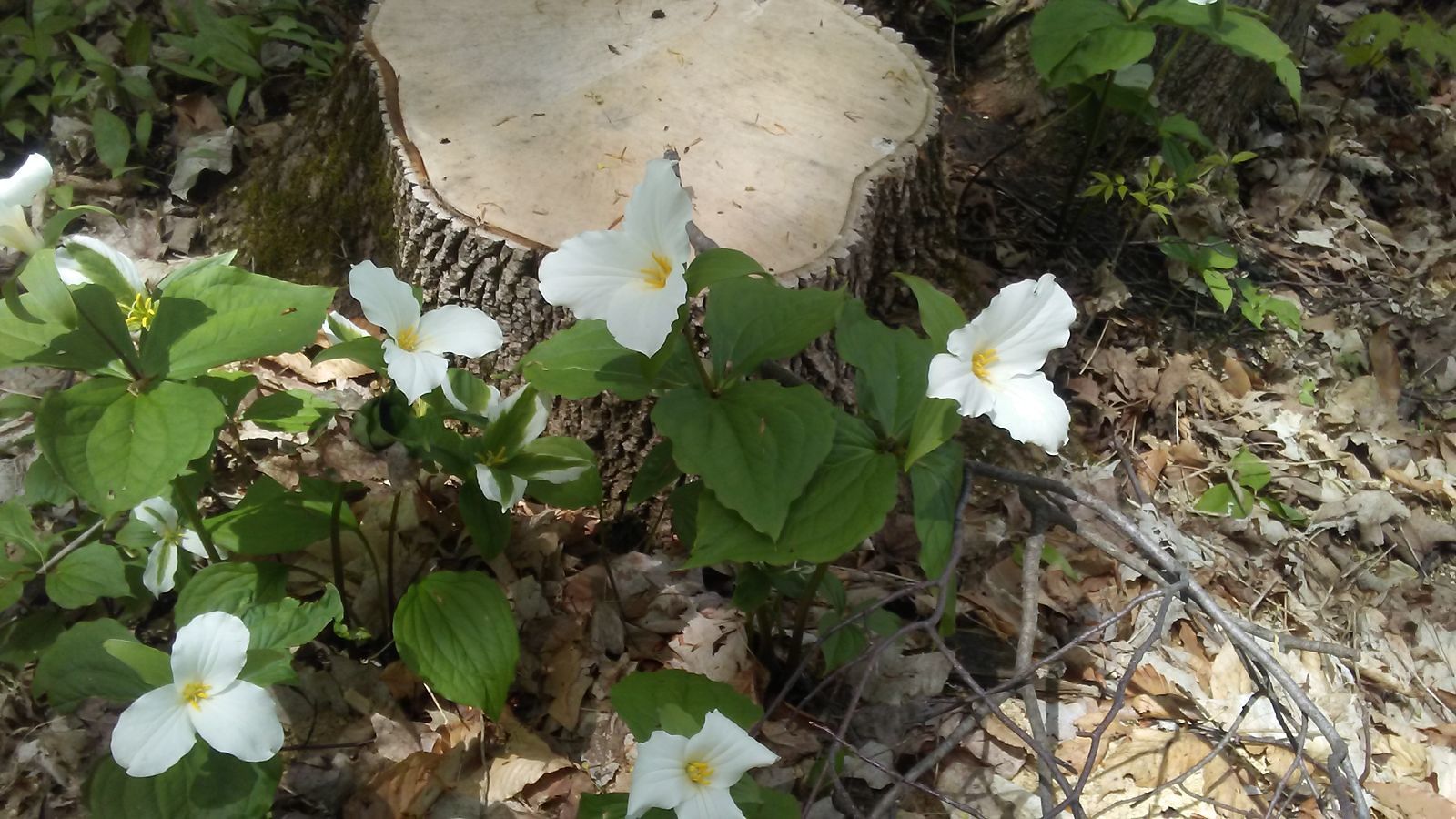 It is probably not by chance that this vigorous stand of happy trillium is growing next to the stump of a cut tree. (Looks like it could be an ash tree, a victim of the emerald ash borer.) Trilliums and many woodland wildflowers do best in bright shade and usually are at their thickest in the openings made by a fallen tree.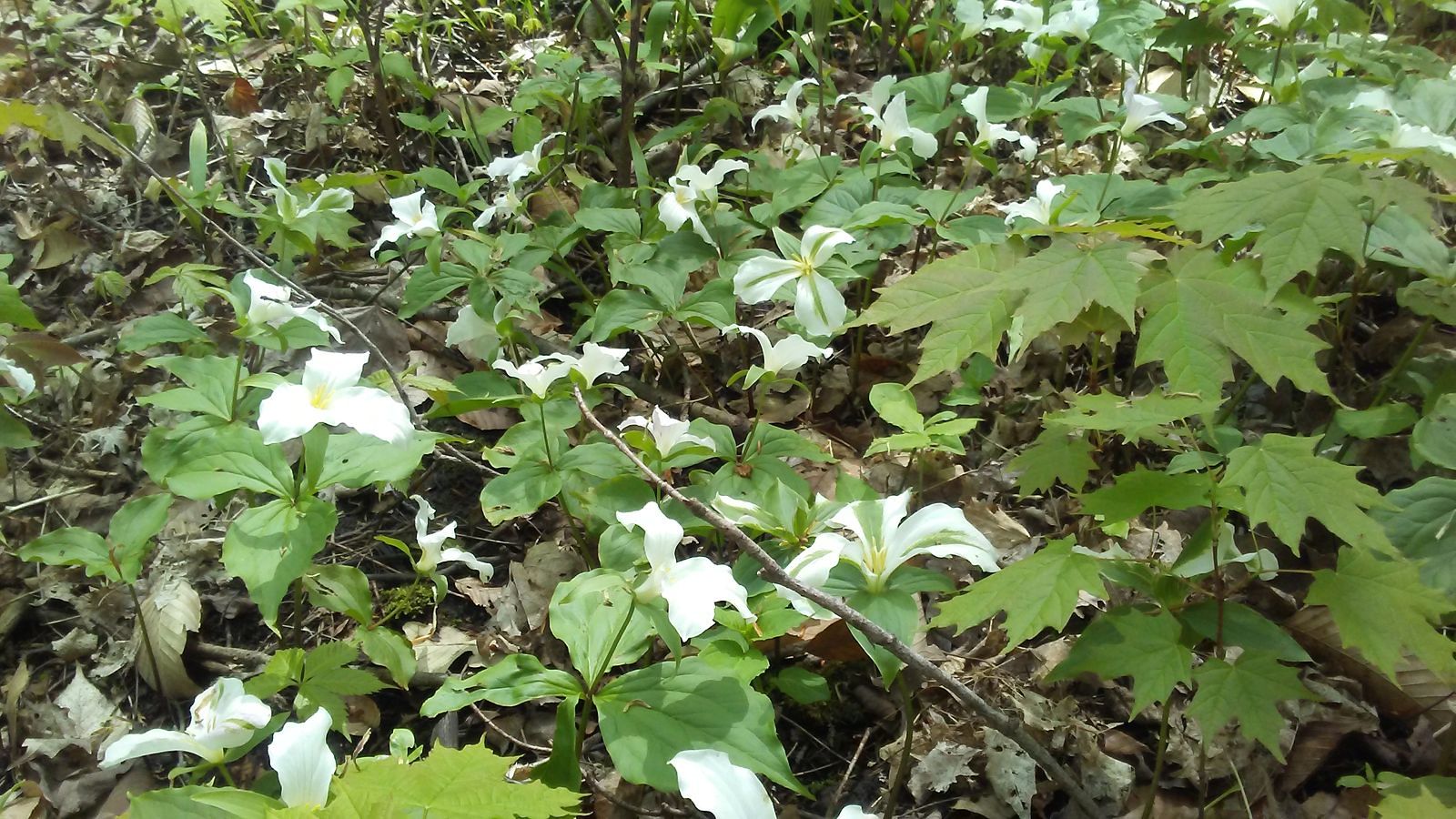 Zoom out and … more trillium!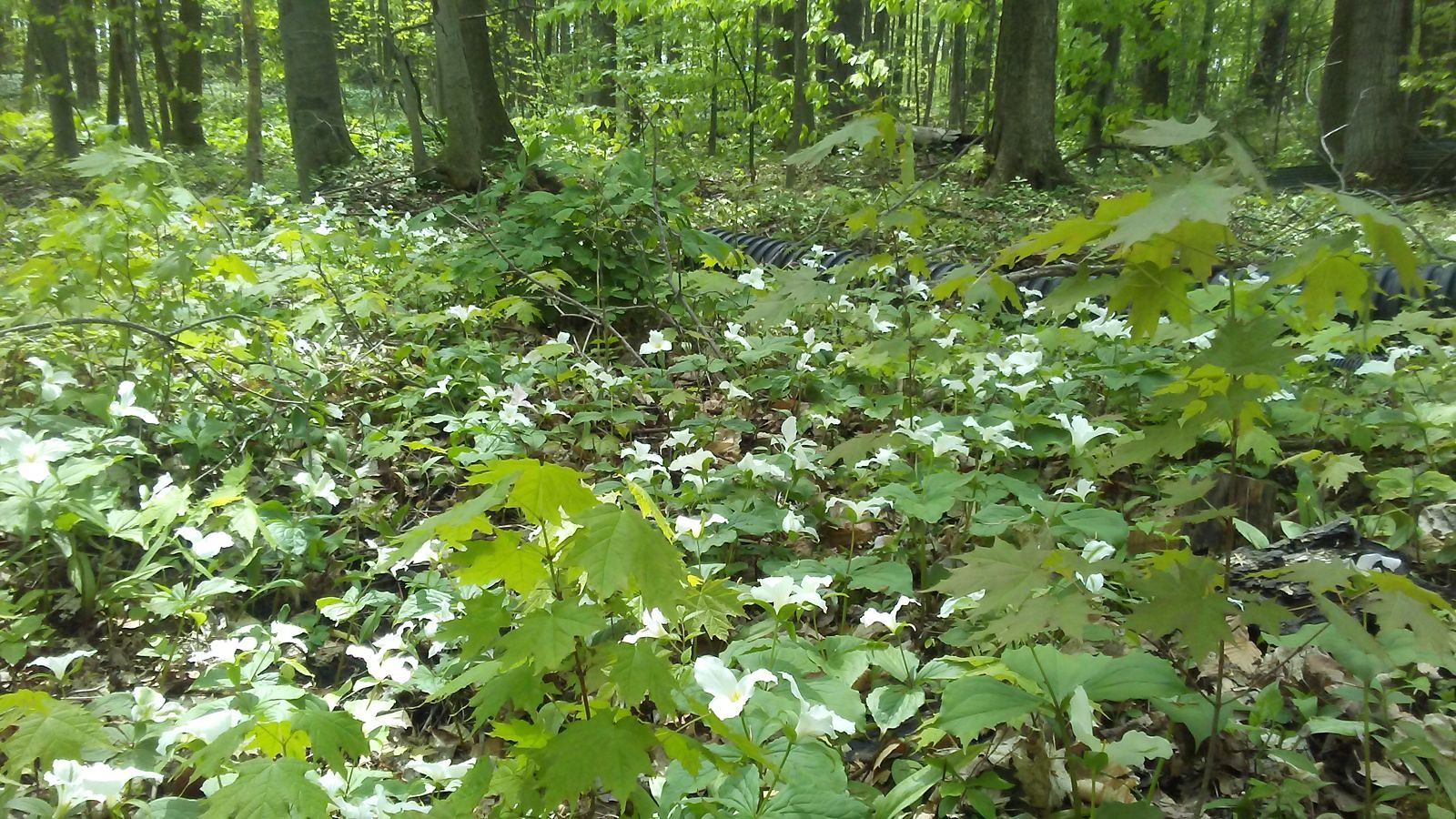 And even MORE trillium! When it finds a place where it is happy, this species can form huge carpets of bloom, particularly in the north.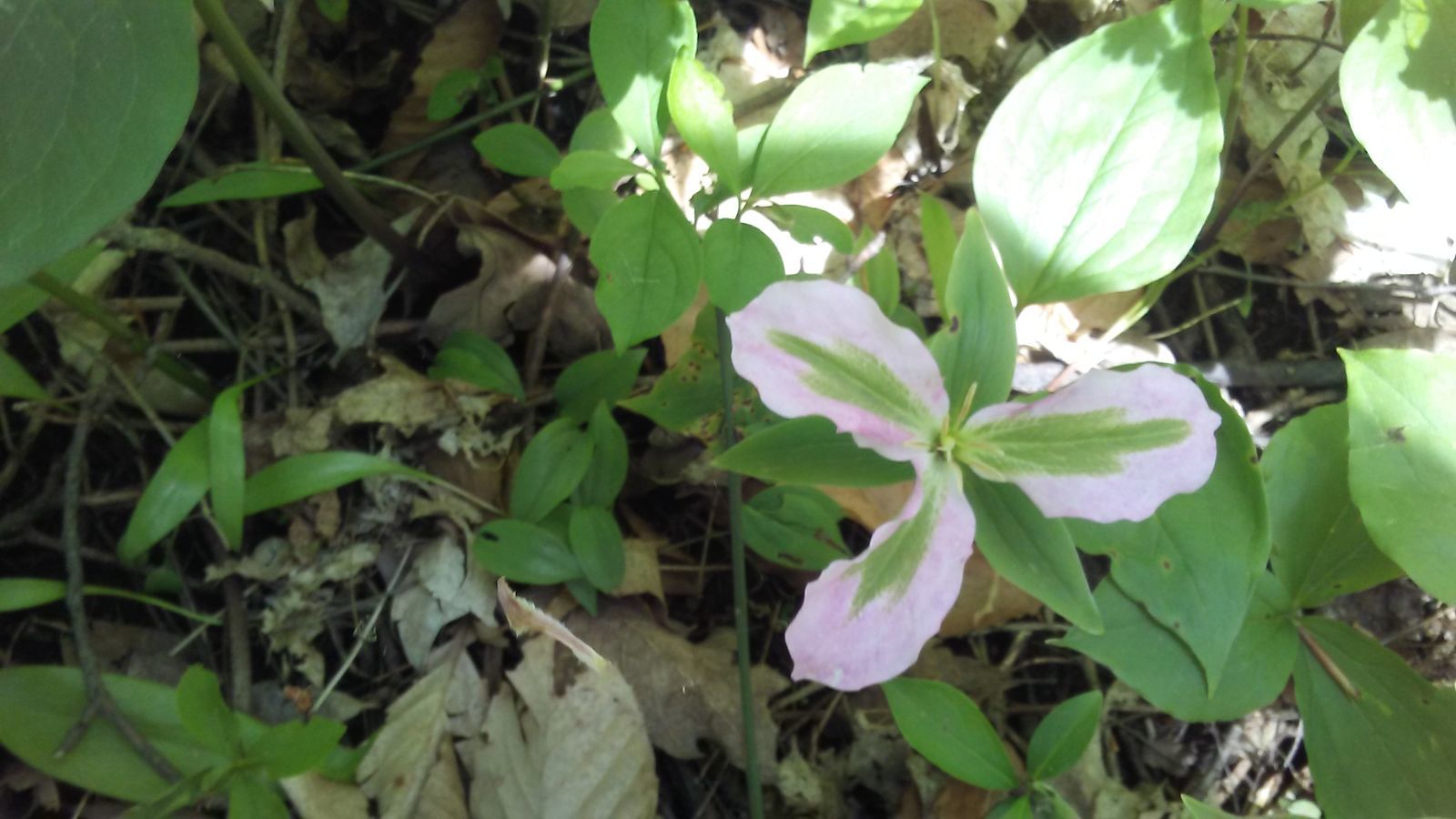 This flower, and several in the other photos, is streaked with green. Sadly, these beautiful patterns are usually the result of infection by a bacteria called mycoplasma, which will usually kill the infected plants. Sometimes, however, the beautiful green pattern will persist for years.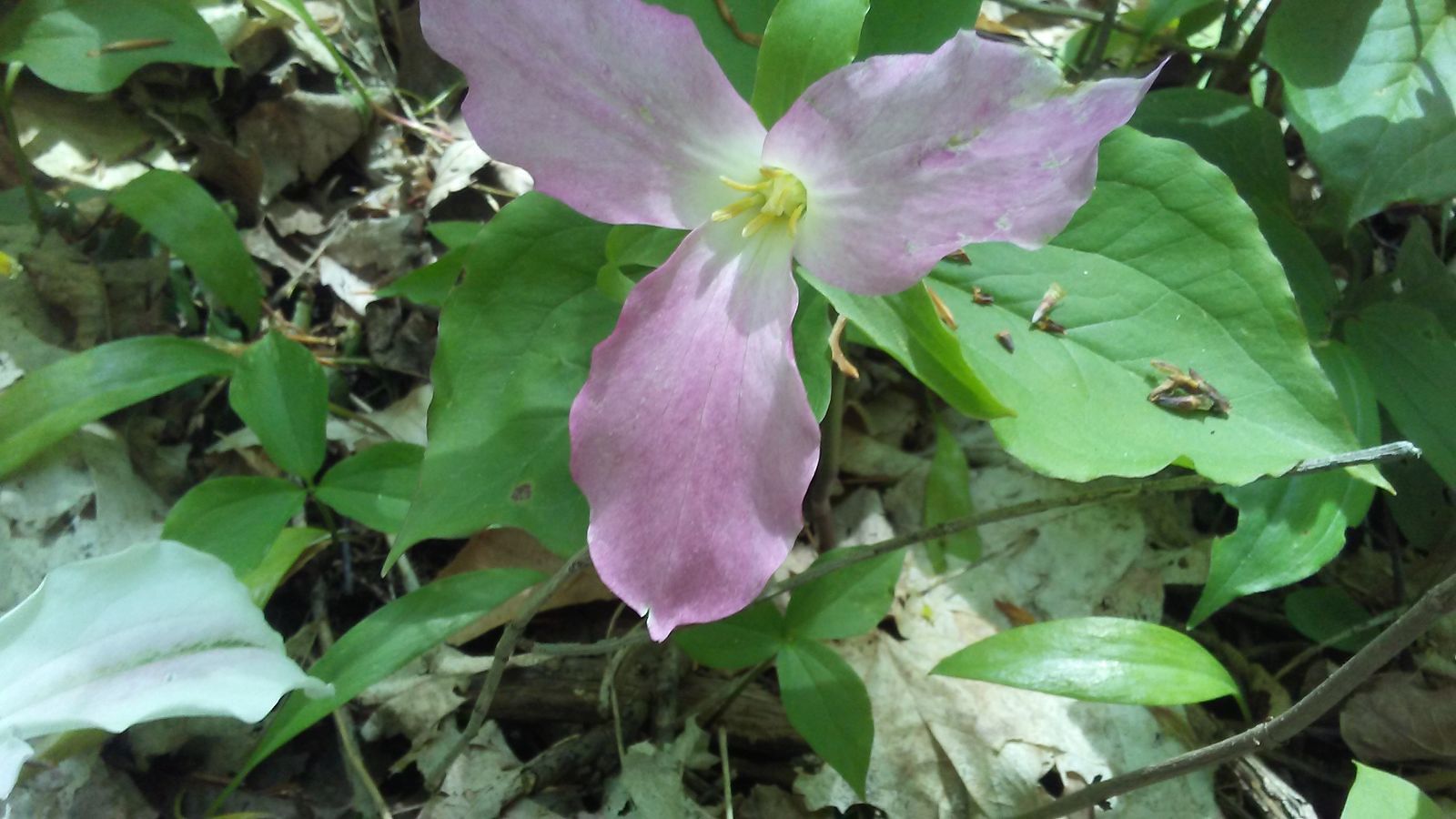 All flowers of Trillium grandiflorum blush pink right before they fade and wilt, but there are forms that have a wonderful pink color all the time.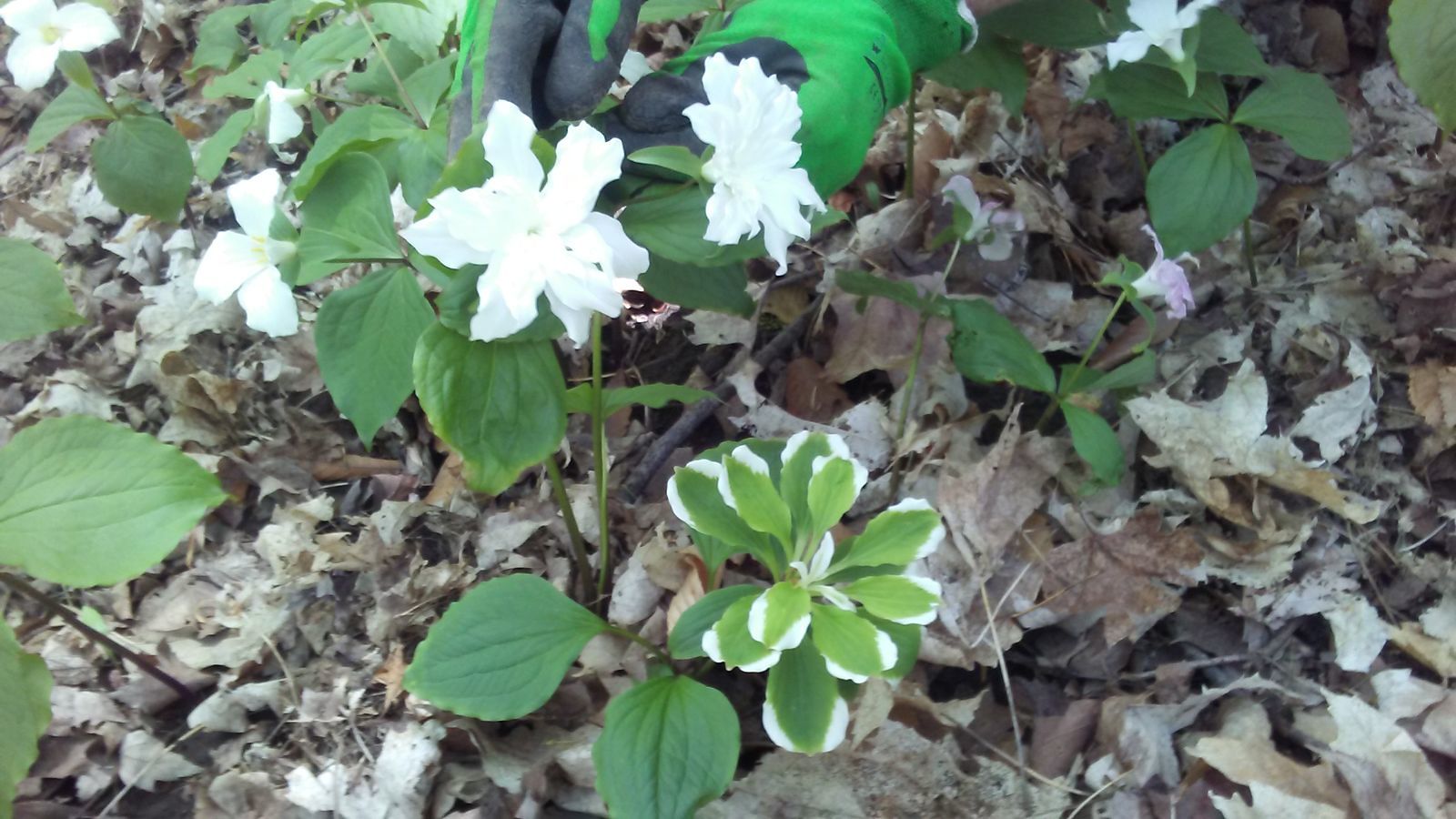 Double forms of Trillium grandiflorum are particularly beautiful, with layers and layers of white petals. These forms are particularly useful in the garden because the double flowers last longer than the regular single forms.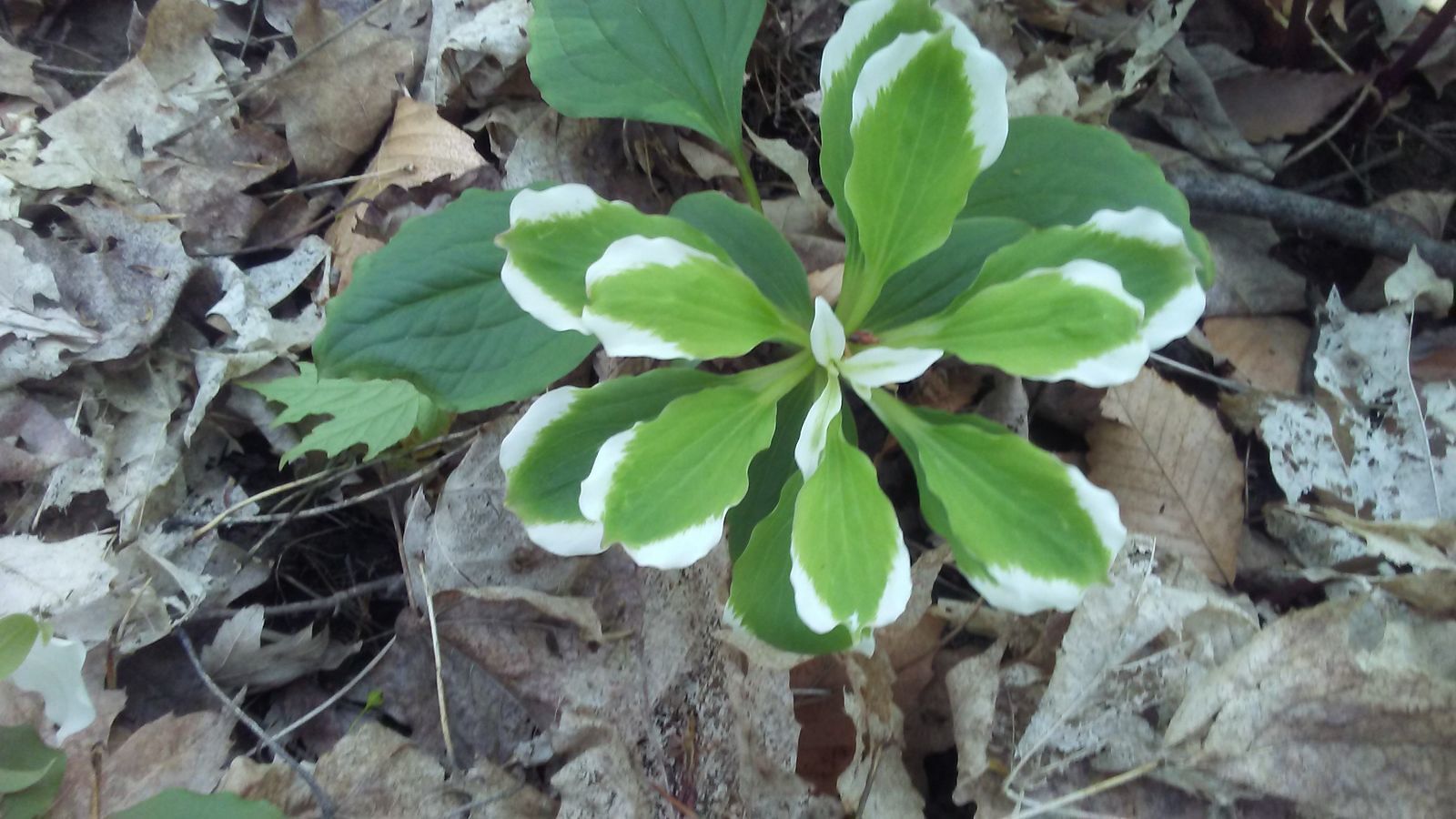 And here is a fascinating double green flower! Again, this may be caused by a bacterial infection, but here's hoping that this incredible flower will continue to come back year after year.
Have a garden you'd like to share?
Have photos to share? We'd love to see your garden, a particular collection of plants you love, or a wonderful garden you had the chance to visit!
To submit, send 5-10 photos to [email protected] along with some information about the plants in the pictures and where you took the photos. We'd love to hear where you are located, how long you've been gardening, successes you are proud of, failures you learned from, hopes for the future, favorite plants, or funny stories from your garden.
If you want to send photos in separate emails to the GPOD email box that is just fine.
Have a mobile phone? Tag your photos on Facebook, Instagram or Twitter with #FineGardening!
You don't have to be a professional garden photographer – check out our garden photography tips!
Do you receive the GPOD by email yet? Sign up here.