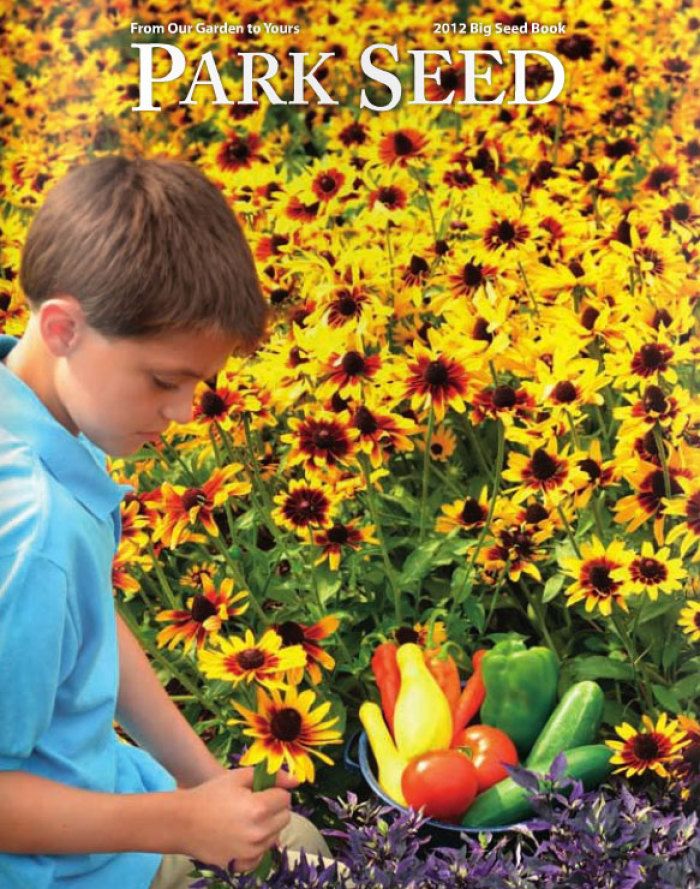 Founded in 1868, Park Seed Company is celebrating 144 years in the gardening and growing business. One of the household names in seed suppliers, Park Seed offers hundreds of flower, ornamental, herb, fruit, berry, plant, and of course vegetable seeds and plants in their printed and online catalogs.
"Park's Picks" starts the catalog off, with many of their recommended flower and vegetable varieties. The Bio-Dome is their hallmark seed starting kit and one of their best-selling products. You are then led into an impressive selection of herbs. As with other seed companies, Park offers seed "collections" which save you money.
Park Seed Company
1 Parkton Avenue
Greenwood, SC 29647
800-845-3369
www.parkseed.com
Making up the majority of their seed catalog, Park offers an absolutely amazing and beautiful selection of flowers and ornamentals, both annual and perennial. You could spend a lifetime trying even most of what they offer.
Gear… ya gotta have gear! And Park's has it. From seed starting supplies, tools, containers, plant food, pest control; even greenhouses and cold frames, Park doesn't disappoint.
You finally reach their vegetable seed section. Again, an impressive selection, with icons indicating new, organic and All America selections. Rounding out this complete catalog are their fruit and berry selections.
From a graphic and layout standpoint, the catalog is top-notch, with a clean design and easy to follow format. The selections are in a grid format, with photos on the outside of the page and copy in the center. Photos are all top quality and are clearly identified. Item names, numbers and prices are in bold type for easy ordering.
Allow me to share a personal story. Park Seed isn't just one of my garden supply companies… they hold a very inspirational memory of my youth. When I was in junior high, living in Goldsboro, North Carolina, my vegetable gardening passion was just starting to grow (pun intended). Park Seed was the primary source for my seeds at the time. I couldn't wait for those gold packets to arrive!
One year on a Spring break, my mom and I decided to visit their corporate headquarters and trial gardens in Greenwood, South Carolina. Being just a few hours' drive, we came down for a weekend visit. A small, yet huge detail quickly let the air out of our excitement. The facility was closed on weekends (oops!). This was obviously devastating to me being a young lad (not to mention embarrassing).
Upon returning to the hotel, my mom didn't want to give up so quick. She opened the Greenwood phone book (remember those?), which was only about a quarter of an inch thick. There she found a listing for none other than George W. Park himself, the company's current president. With a stroke of fate (or luck), she called the number and he answered.
She told him the story of our trip and our unfortunate discovery. He responded, "I'm going to church in the morning. Meet me there at the main entrance around 10-10:30." He met us there and proceeded to give us a personal private tour of the entire facility! As you can imagine, I was in garden heaven. The tour ended in the gift shop, where he gave me a complimentary t-shirt and coffee mug off the shelf. I no longer have the shirt (I couldn't fit into it now anyway), but I still have the coffee mug. That experience not only remains a symbol of their commitment to customer appreciation, but is my most special childhood gardening memory.
Thanks for allowing me to share that off-the-subject part of this catalog review. You can reach Park Seed Co. online at www.parkseed.com.