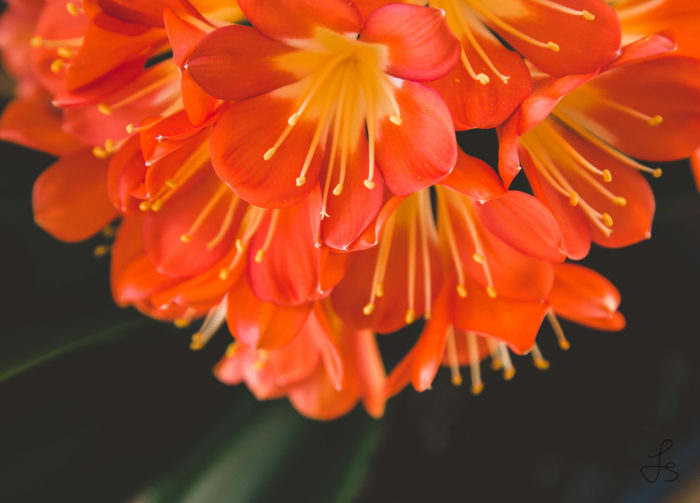 Today's photos come from the indoor garden of Laura Snyder, a professional photographer who finds great pleasure in shooting at home on her four-acre property just outside of Ottawa, Ontario.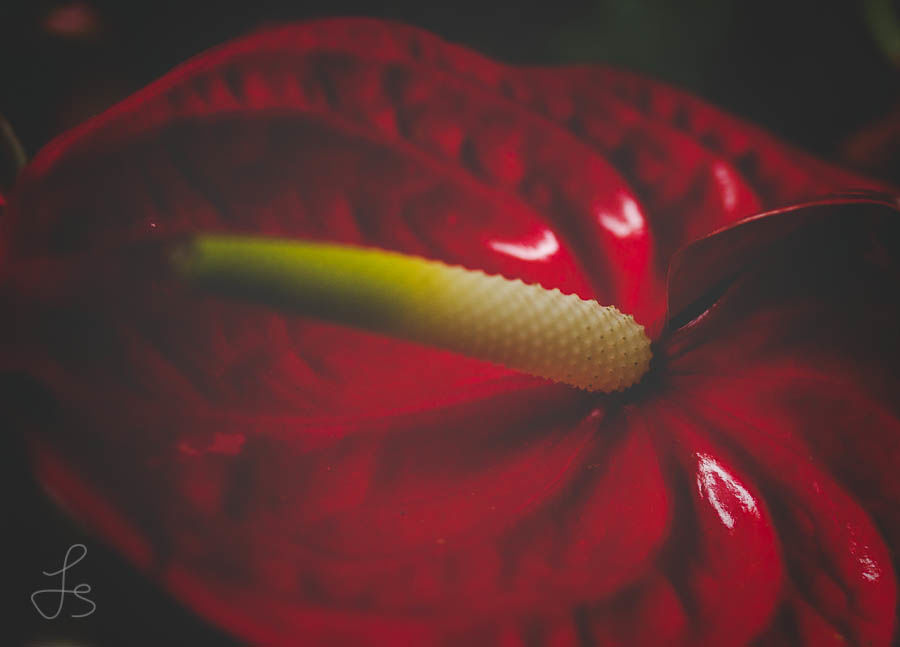 Like everyone else, I rely on bulbs and other indoor plants to keep my spirits up over the long winter months. Pictured here is a bright red anthurium, which is a great houseplant if you have a fairly high light situation for them.
African violets (Saintpaulia species and hybrids) repeatedly bloom for me, and I always have a rotation of a few in bloom on the windowsill. I think the key to getting blooms is to let them dry out between waterings. I've house-sat for people who keep them in a tray of water with a wick system, but I didn't see a bloom over the entire eight-week period.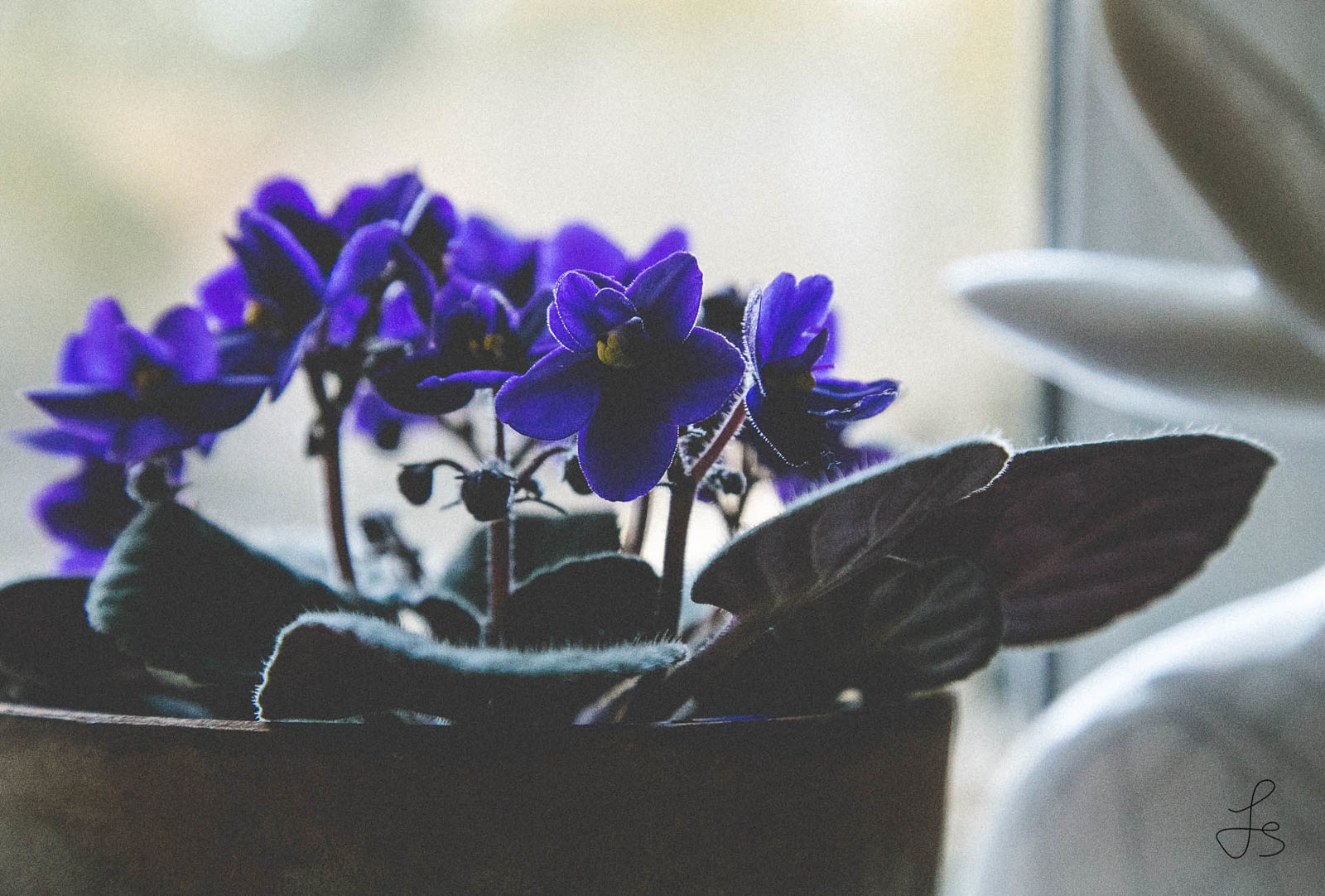 Here's another African violet with abundant blooms. (Editor's note: There are tons of exciting new African violet hybrids out there these days. Check out this GPOD to see some of them.)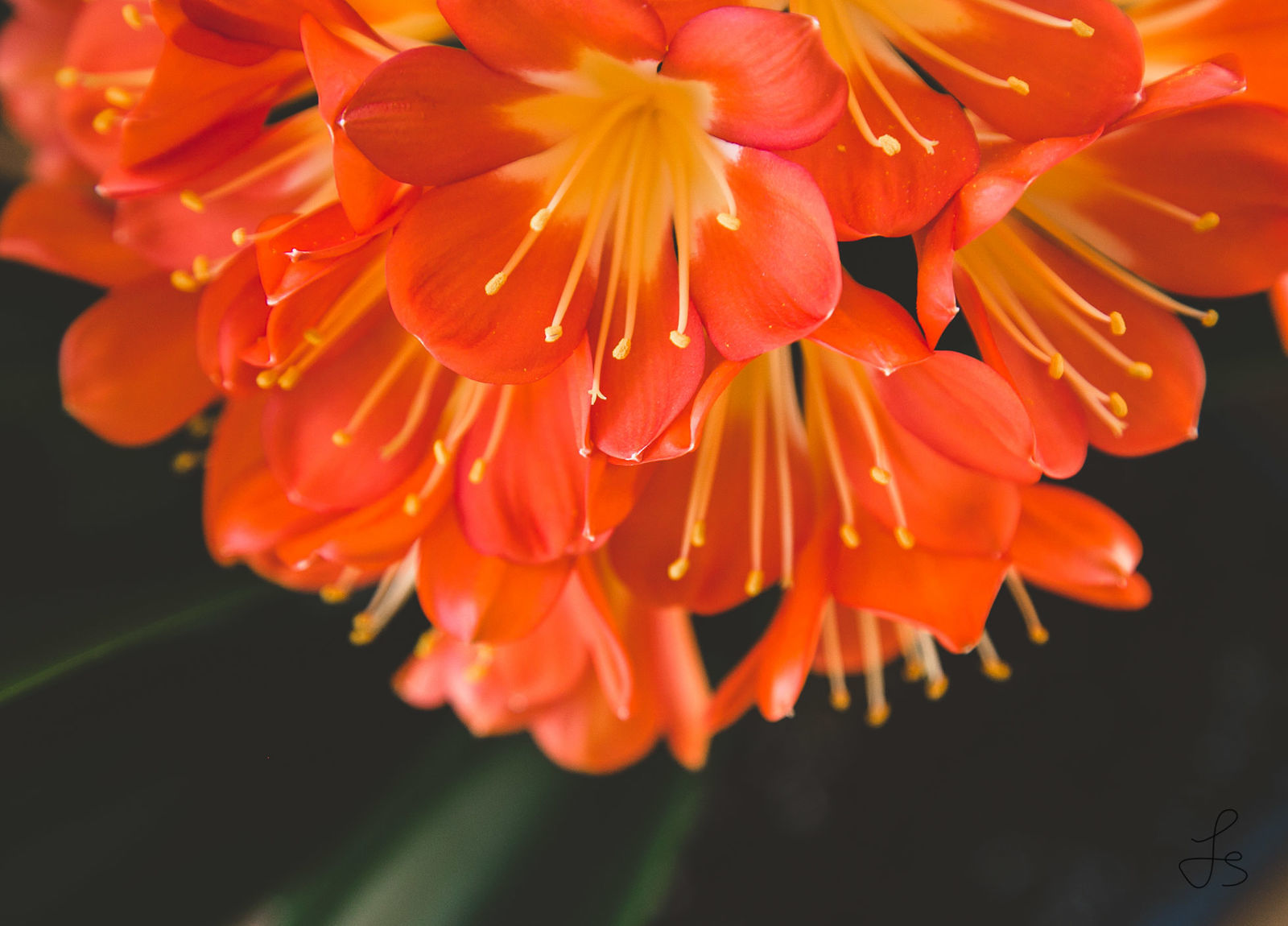 I'm lucky enough to have been gifted a beautiful clivia (Clivia miniata, Zones 10–11 or as a houseplant) that is now coming into its second bloom in as many years. What a stunner! Last year it bloomed just in time for Easter and was appreciated by visiting family.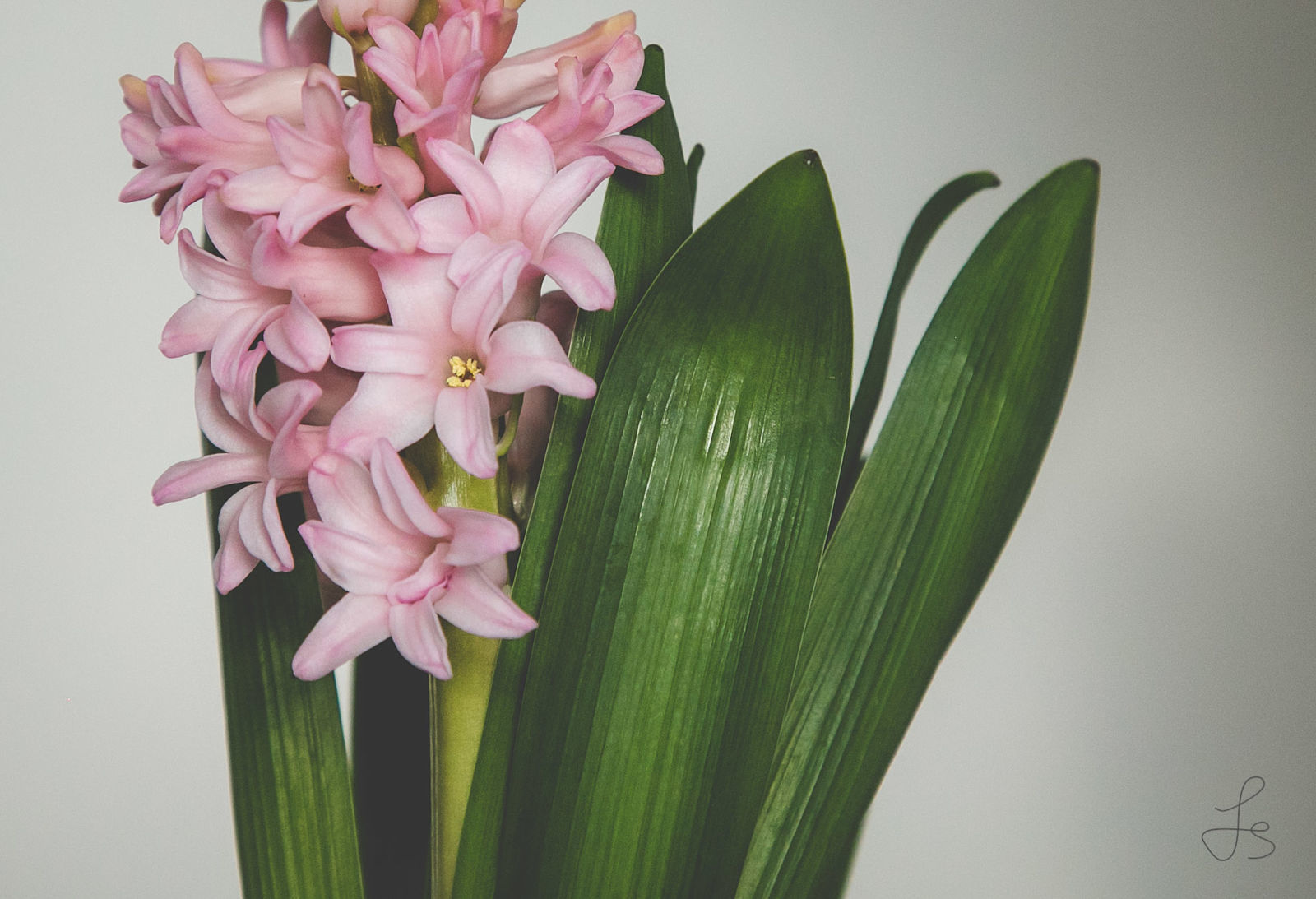 Pink hyacinth (Hyacinthus hybrid, Zones 3–9) in bloom.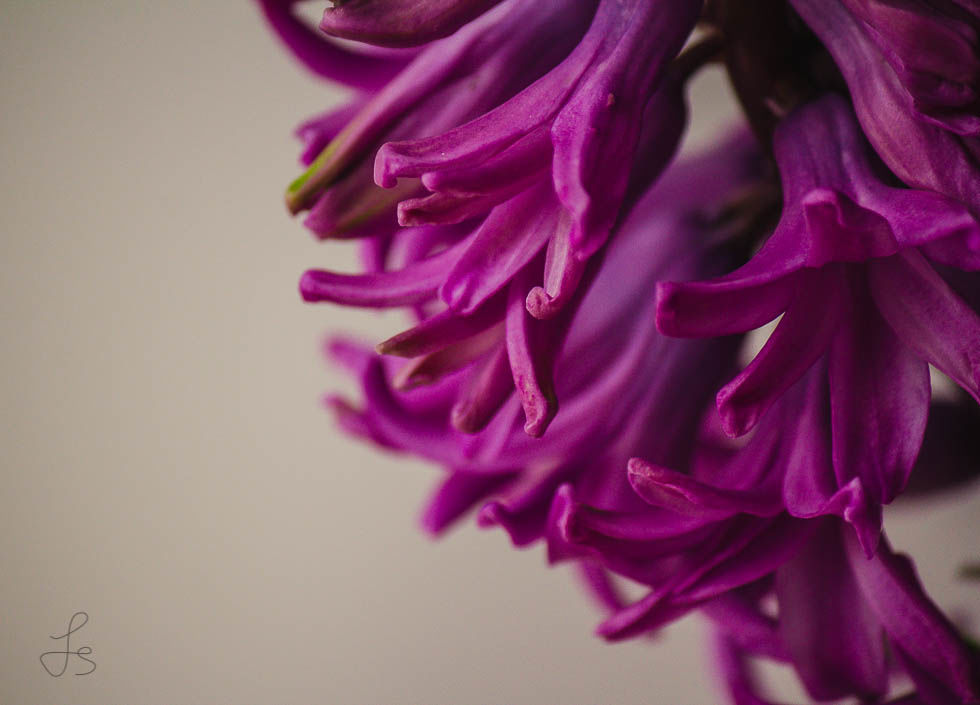 Close-up of a purple hyacinth.
I always forget just how exquisite the fragrance of paperwhites (Narcissus tazetta, Zones 8–11 or forced indoors) and hyacinth is. These plants lift my mood whenever I come into the room. Can anyone tell me once and for all if I should replant these spent bulbs in the spring/fall or just compost them?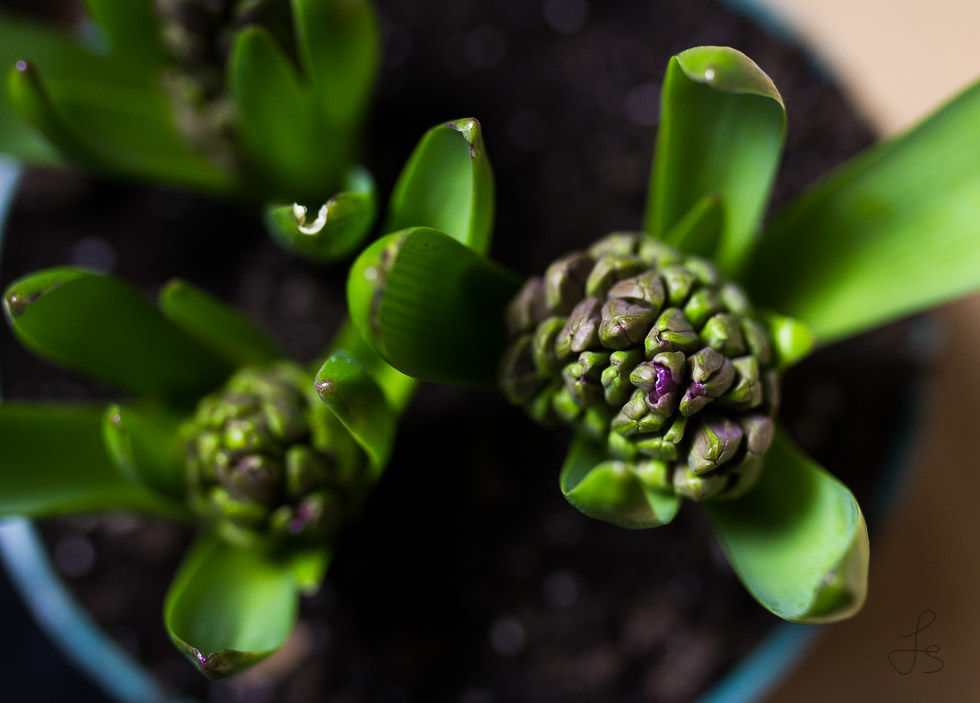 Hyacinths are beautiful even before the flower buds open.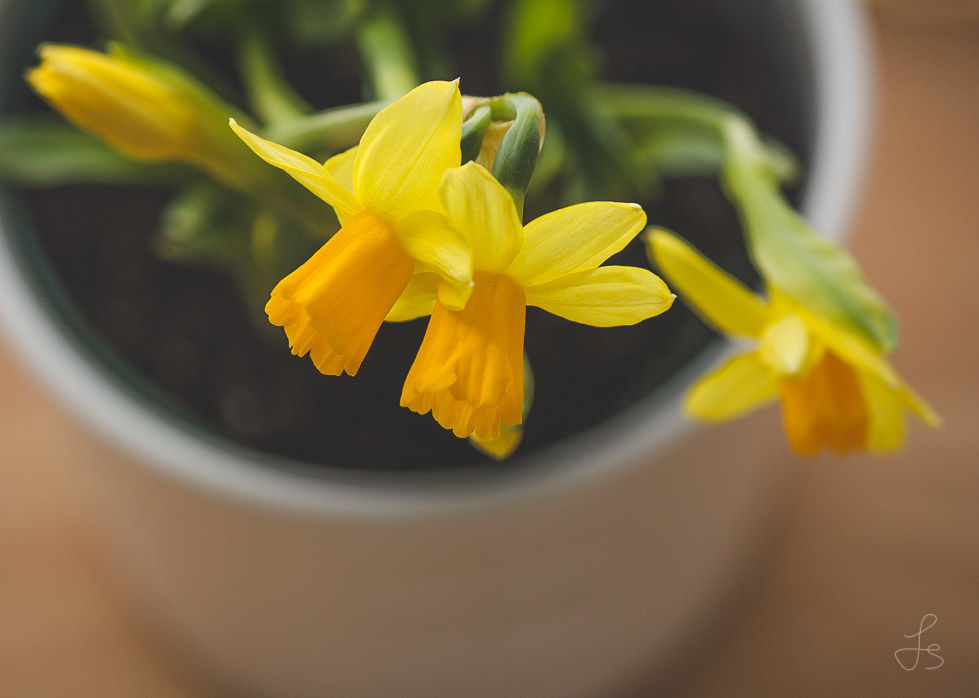 The small flowered daffodil 'Tête-à-Tête' (Narcissus 'Tête-à-Tête' Zones 4–8) is popular for forcing indoors for early bloom.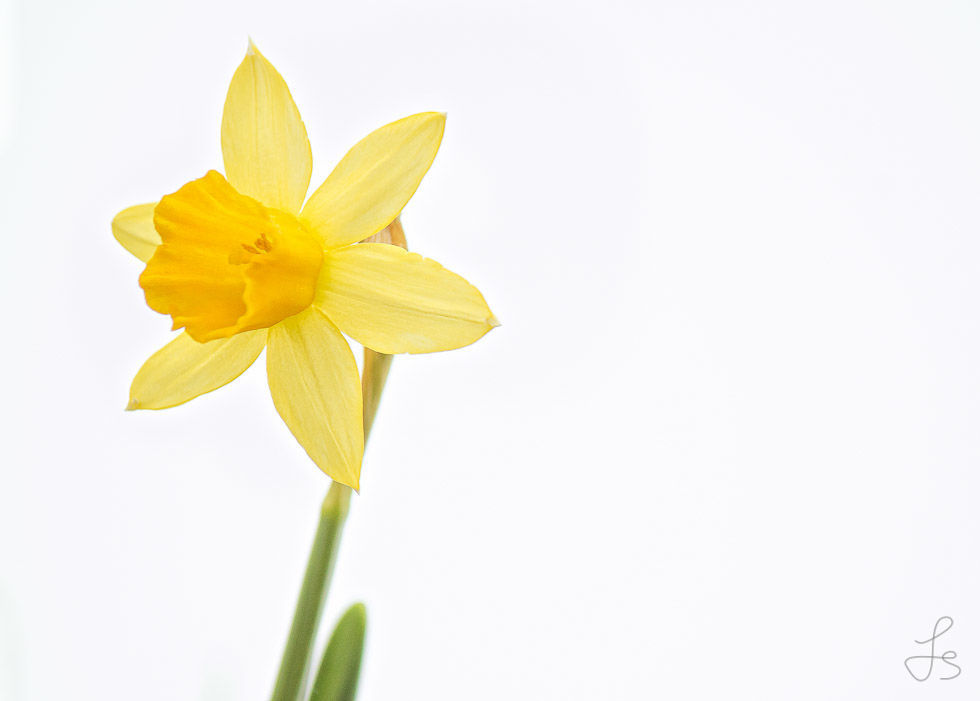 Detail of a narcissus bloom.
Have a garden you'd like to share?
Have photos to share? We'd love to see your garden, a particular collection of plants you love, or a wonderful garden you had the chance to visit!
To submit, send 5-10 photos to [email protected] along with some information about the plants in the pictures and where you took the photos. We'd love to hear where you are located, how long you've been gardening, successes you are proud of, failures you learned from, hopes for the future, favorite plants, or funny stories from your garden.
If you want to send photos in separate emails to the GPOD email box that is just fine.
Have a mobile phone? Tag your photos on Facebook, Instagram or Twitter with #FineGardening!
You don't have to be a professional garden photographer – check out our garden photography tips!
Do you receive the GPOD by email yet? Sign up here.