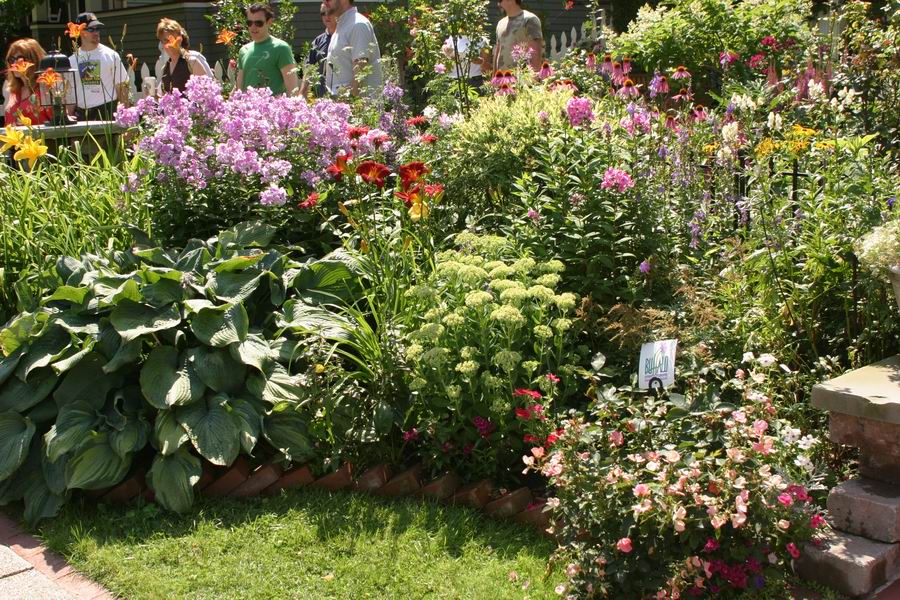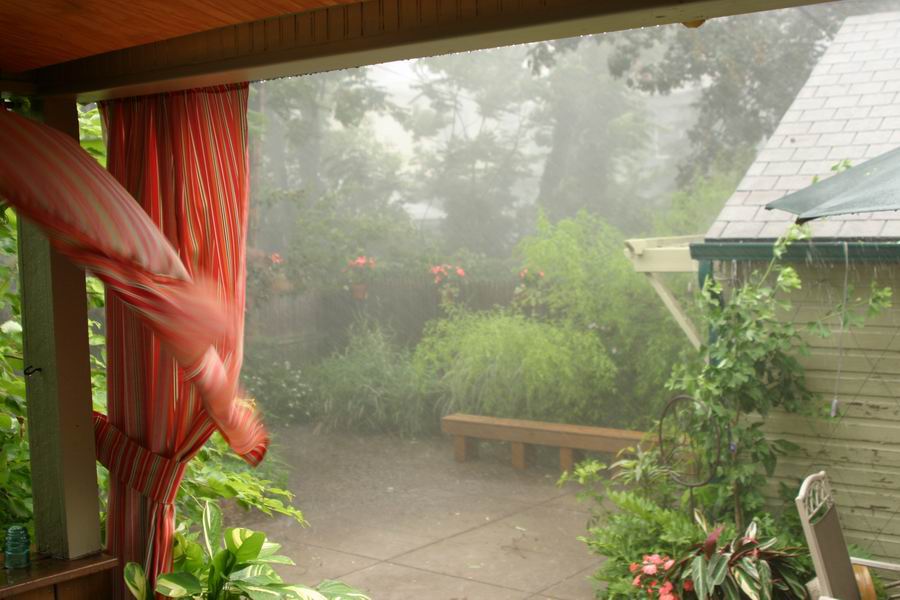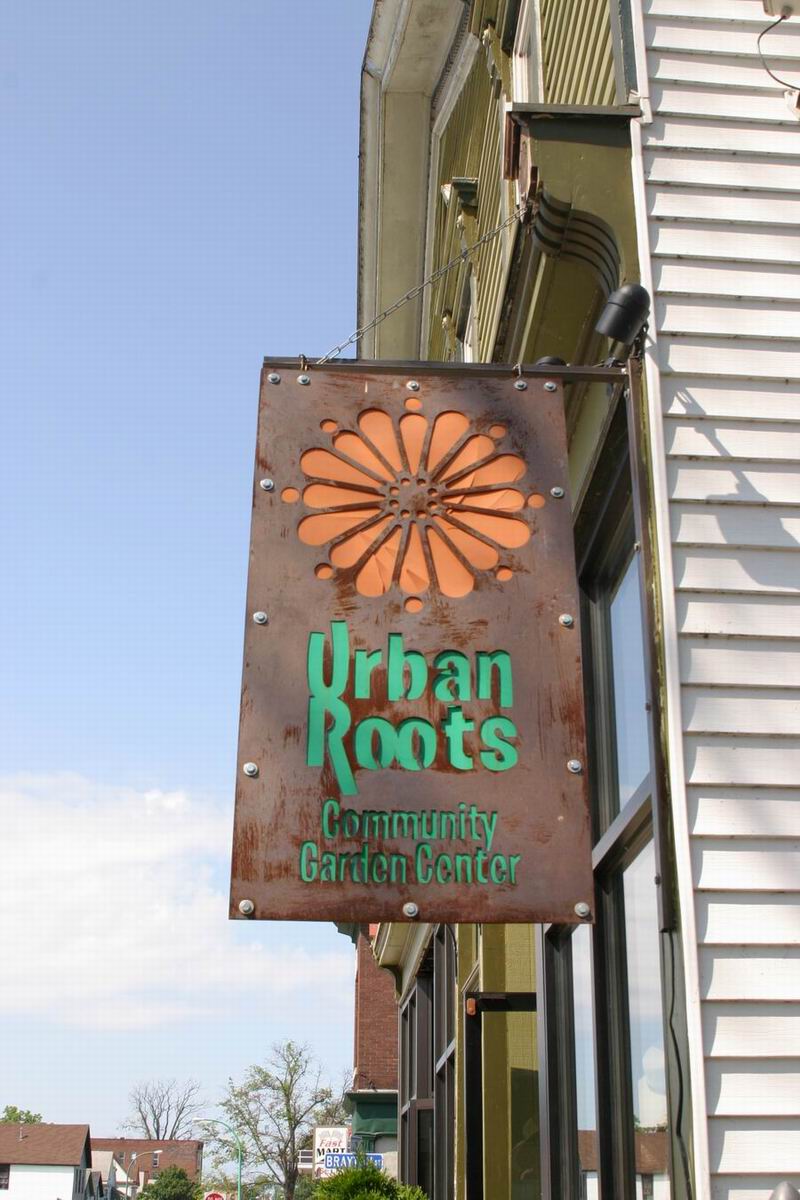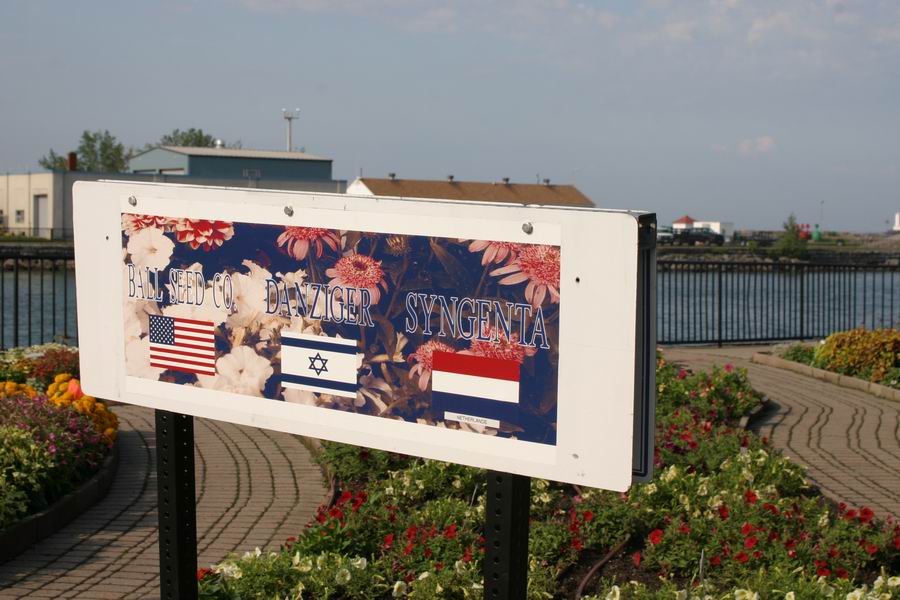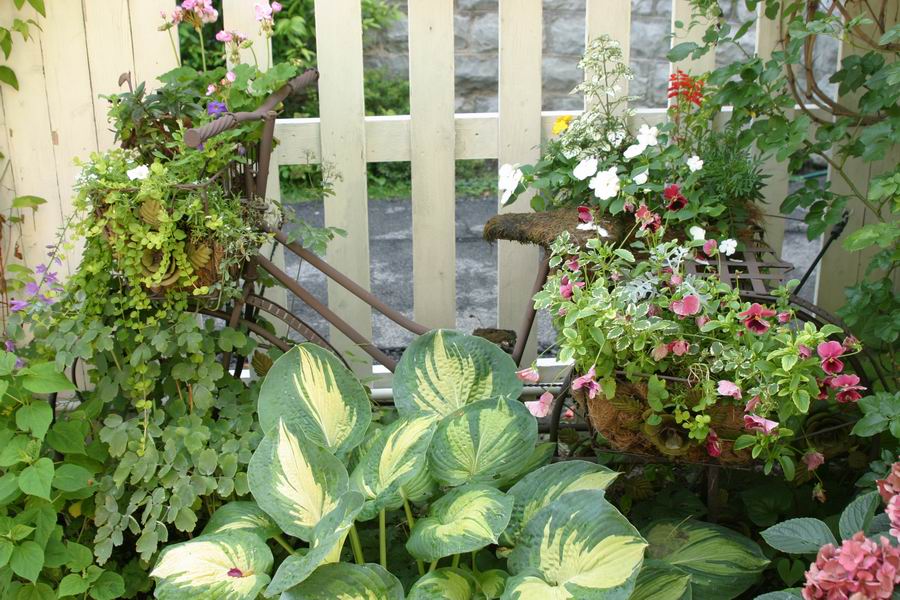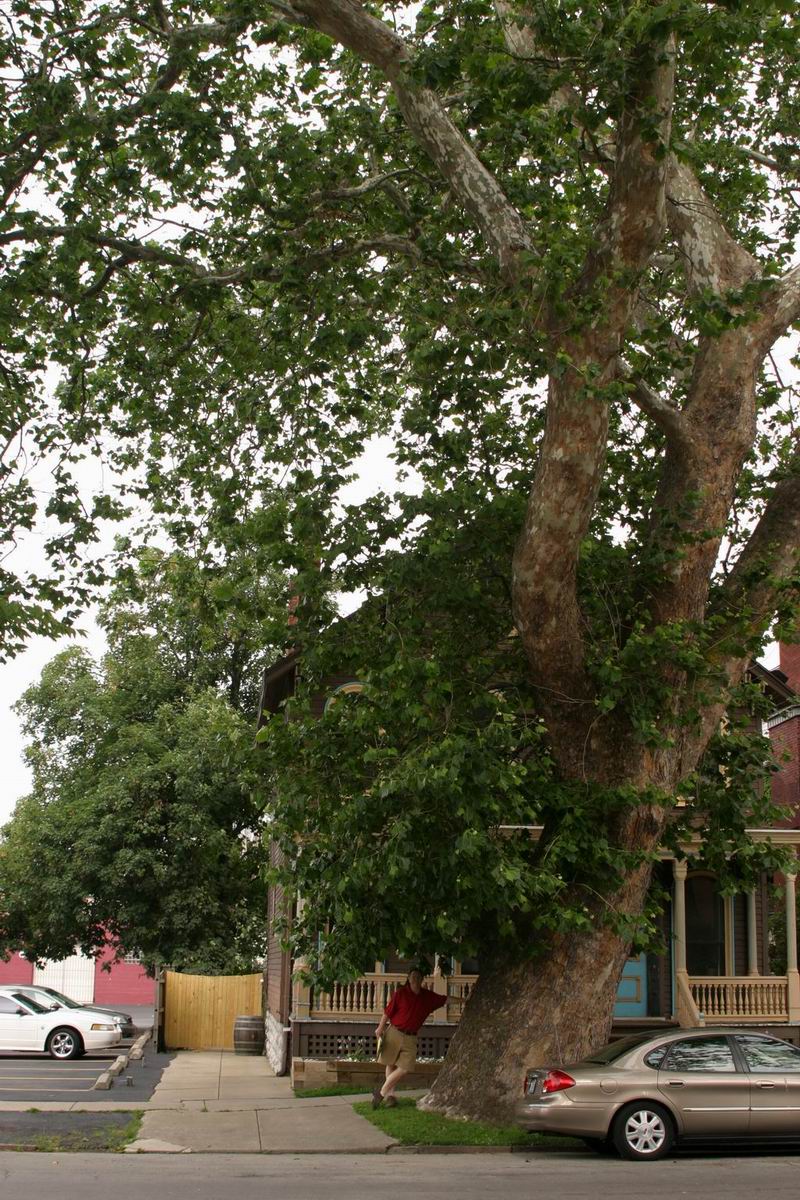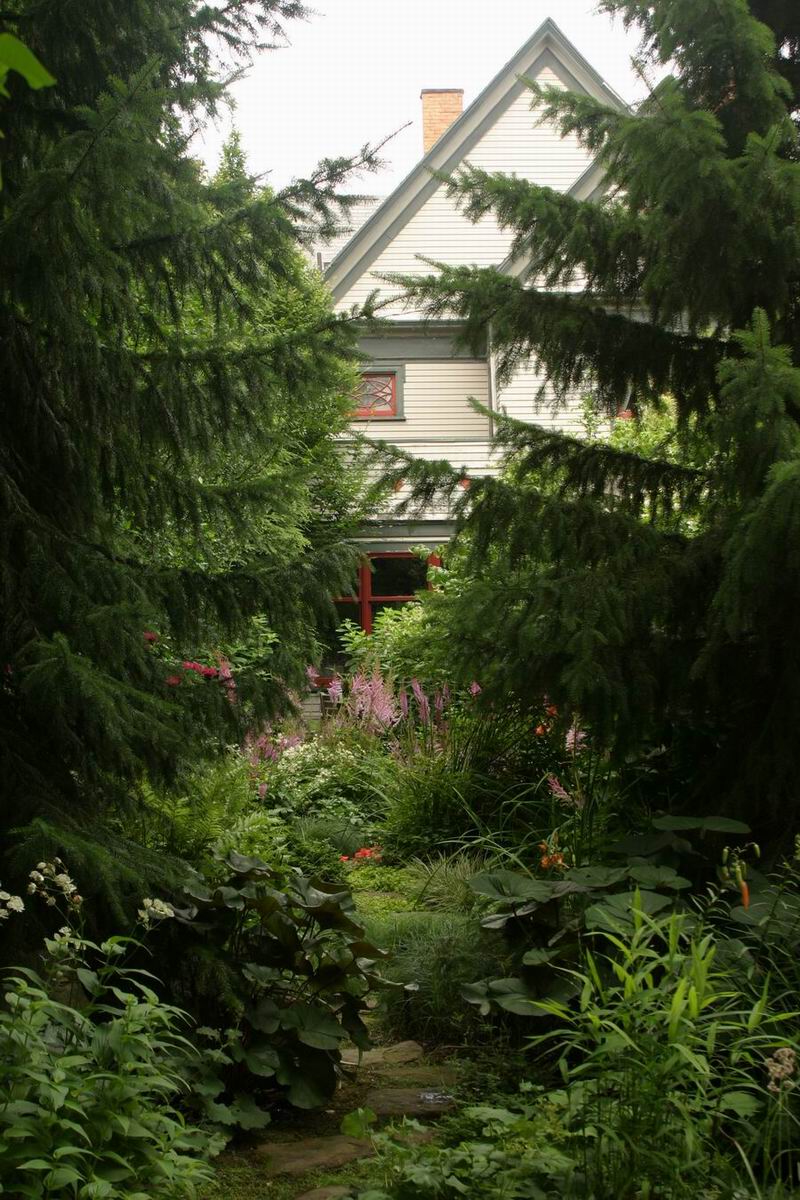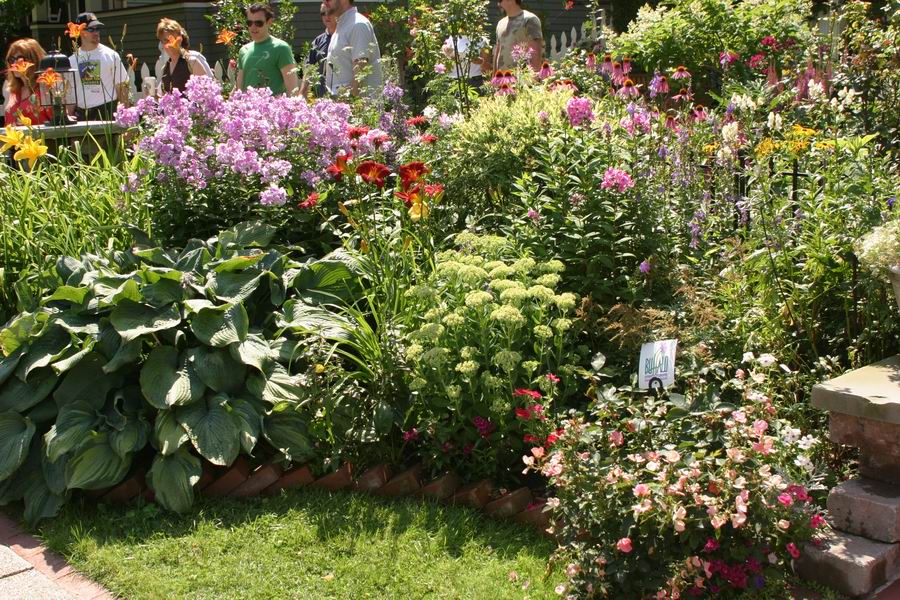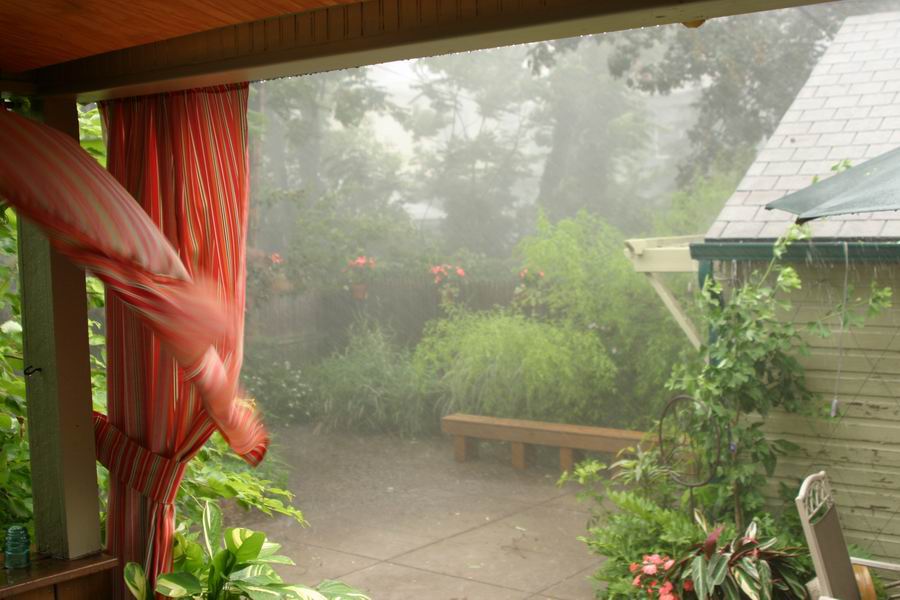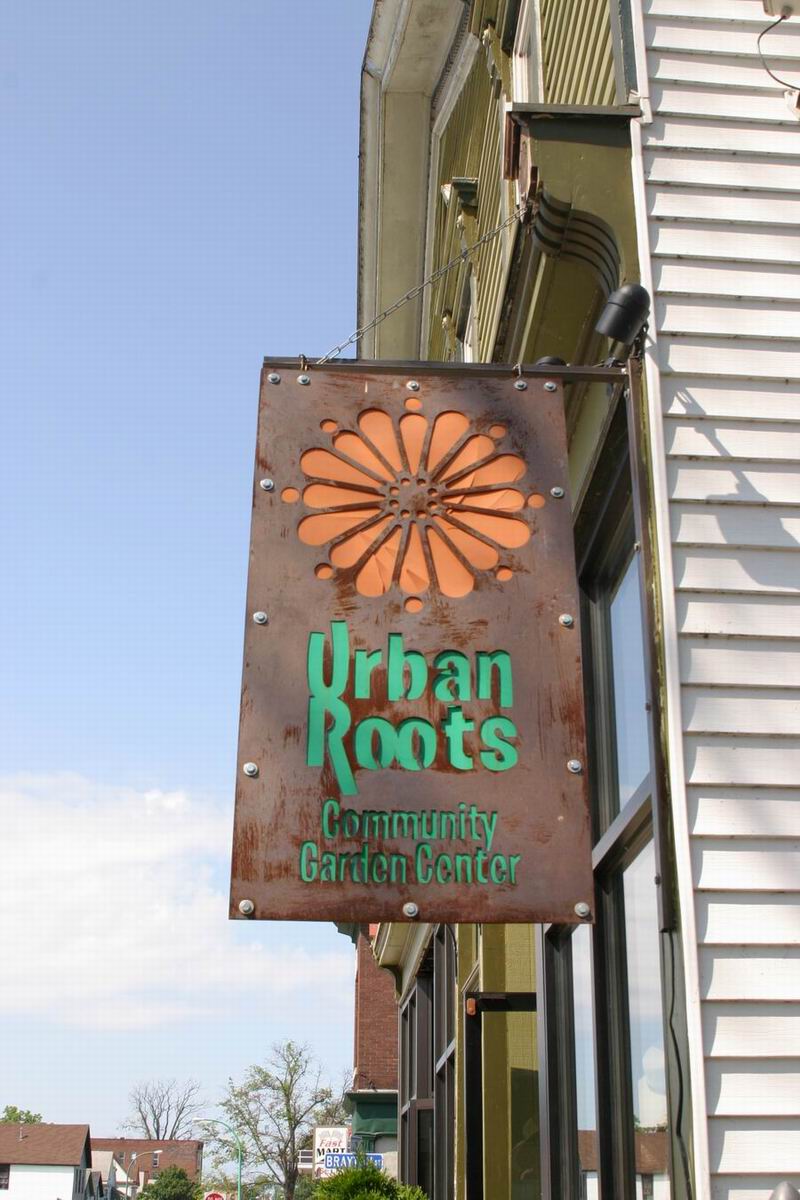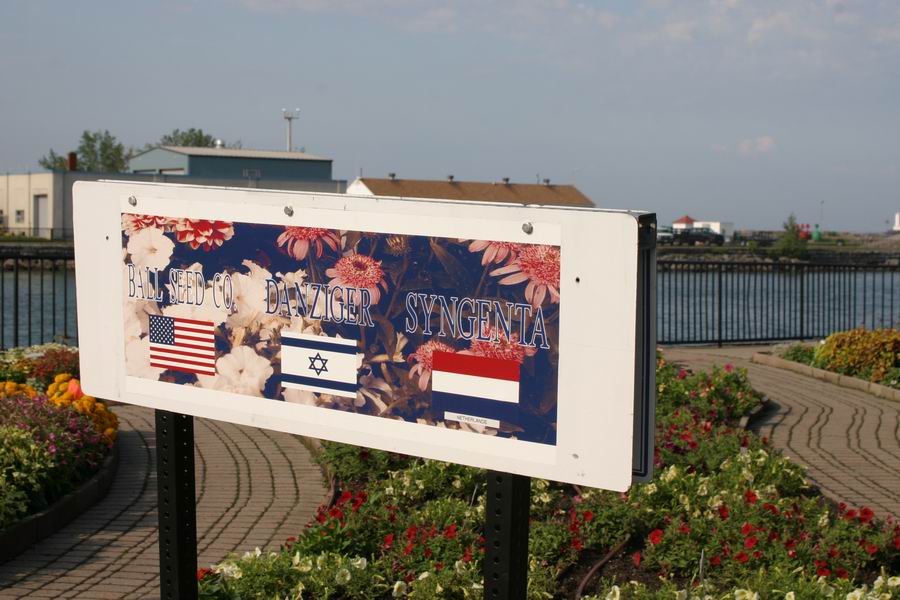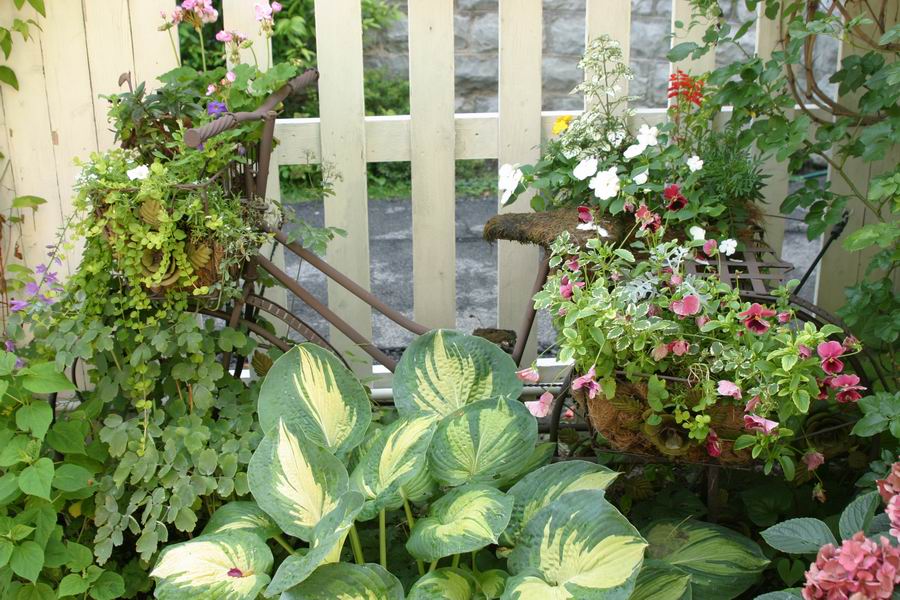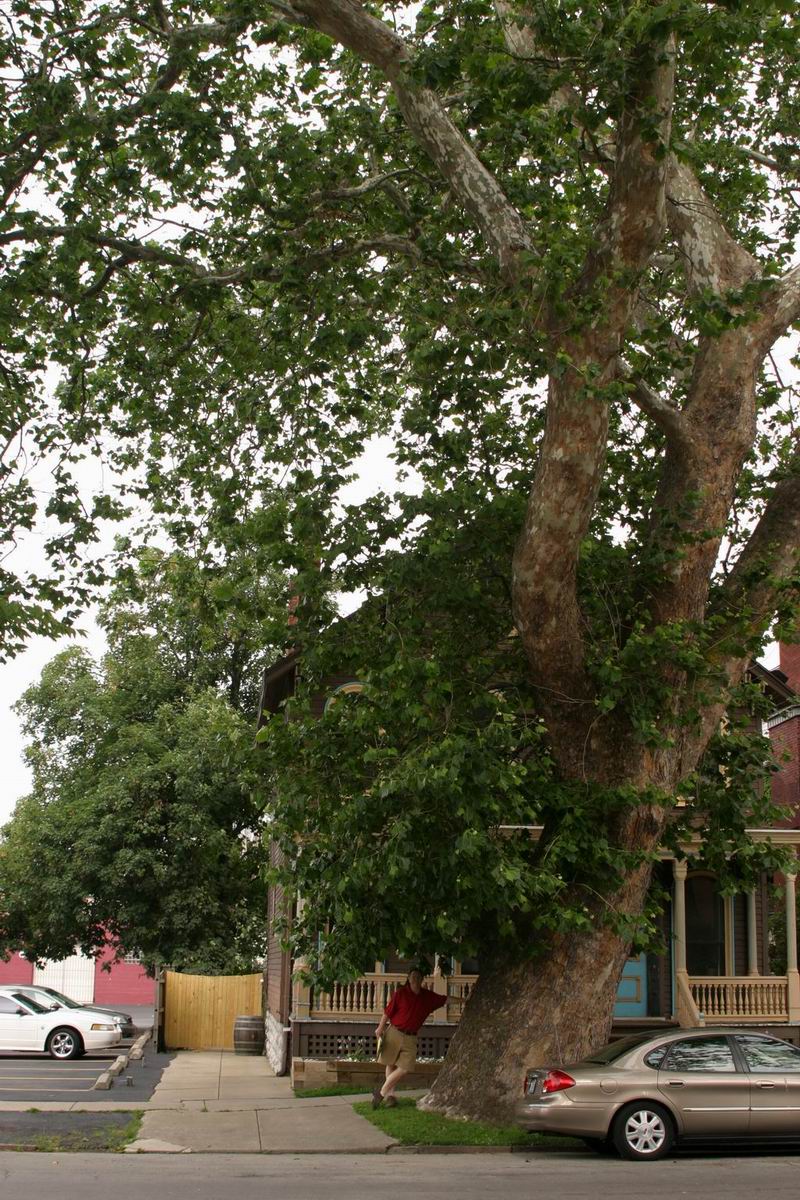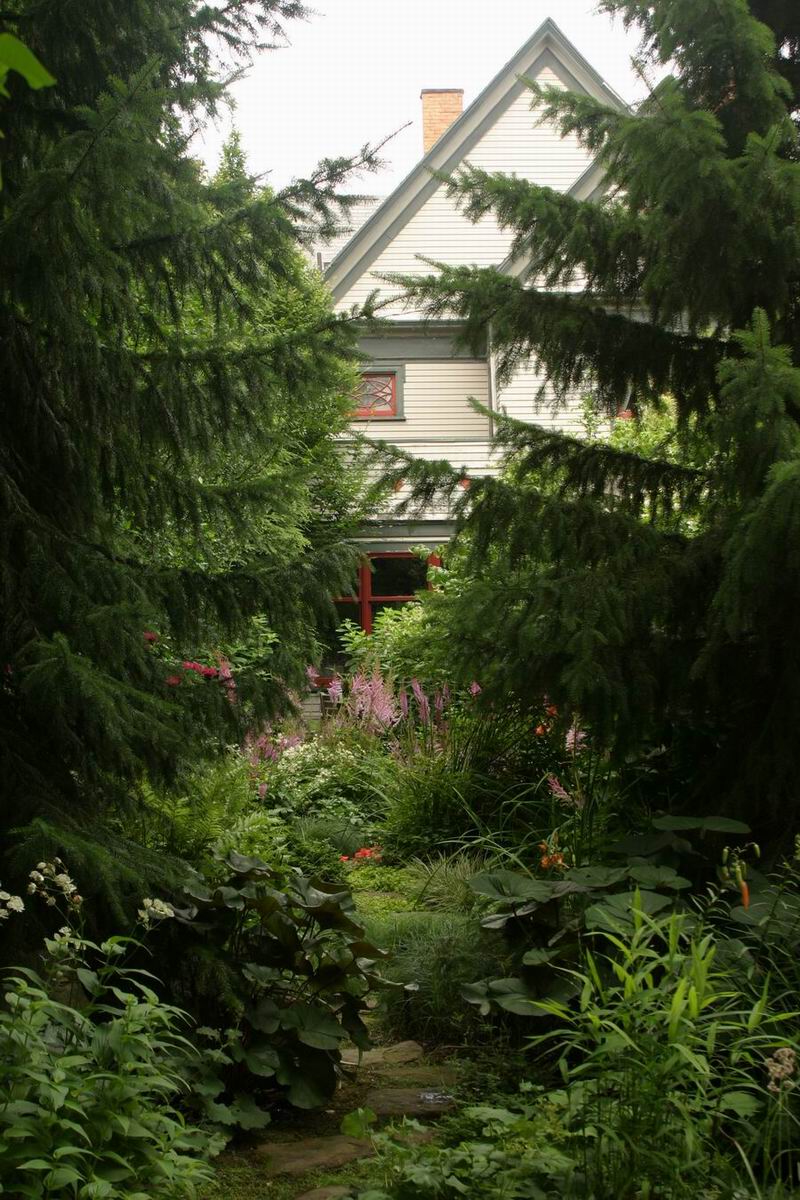 Buffalo provided a warm welcome and a free inspirational show of 341 home gardens throughout its community last weekend. I was among thousands of appreciative garden-goers hoofing up, down, and all around the city. Well, I was a little luckier than most since I had an exclusive tour of all the must-see gardens in Buffalo, including a few not on the official map. (Thank you to Elizabeth and Jim for their generous hospitality!)
I enjoyed seeing the streets alive with activity. Kids selling lemonade, homeowners proudly perched on their porches smiling and waving to the eager public parading through their yards and streets. I mean talk about a garden party! The torrential downpour on Saturday afternoon did not dampen the spirits of this community. Coming from California, I was amazed at how these dedicated gardeners braved the weather and were only concerned with how their blooms and branches fared after the storm.
My weekend of touring gardens and talking to like-minded garden geeks about their cares, concerns, and questions was quite an education. In addition to learning about an entirely new palatte of plants to grow, I am constantly realizing how different gardening is outside of my native land. These diehard gardeners protect their plants from harsh weather conditions by lugging them back into their homes before the frost comes every year. One couple built a pond in their basement which is also equipped with grow lights for their plants during the cold winter months. I wonder what I will resort to in the coming years gardening here on the east coast…?
Additional Buffalo highlights:
Dining at the original home of the Buffalo Wing, the Anchor Bar www.anchorbar.com
Locating the oldest tree in the city (however, that is up for debate with the locals).
A private tour with Stan, the head grower at the public test gardens for Ball Seed, Danzinger, and Syngenta.
Visiting Urban Roots, a co-op community garden center dedicated to stocking products for the diverse community it serves at affordable prices. http://www.urbanroots.org/