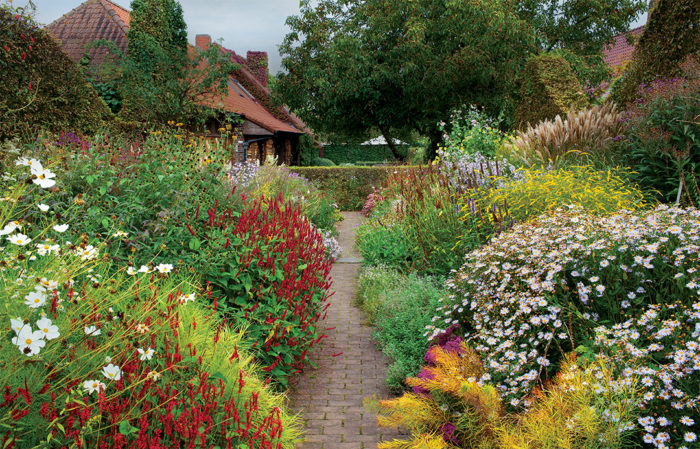 If the only thing "fall color" means to you is that it's time to get out your rake, you are missing what can be the best season in the garden. Taking advantage of autumn, however, can often be an act of faith. Plants that pop late can come on slowly through the rest of the growing season, beginning to show their stuff often only in mid-summer. The planting below shows evidence of a clever balance of interest so that the gardener has some highlights before the big autumn show. The Arkansas bluestar blooms in spring, and, like the grasses, has foliage that always looks good. Then, in early summer, the catmint and cosmos play a role while the sedum's flower heads begin to form. But then the late-season stars begin to take over. Here is a closer look at some plants that make a fall border explode with interest.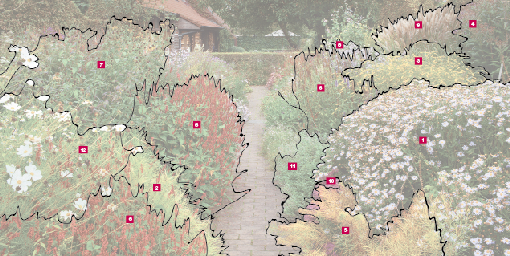 1. False aster (Kalimeris incisa and cvs., USDA Hardiness Zones 5–9)
  2. 'Oehme' palm sedge (Carex muskingumensis 'Oehme', Zones 3–8)
  3. Wreath goldenrod (Solidago caesia, Zones 4–8)
  4. Ironweed (Vernonia arkansana, Zones 5–8)
  5. Arkansas bluestar (Amsonia hubrichtii, Zones 5–8)
  6. Fleeceflower (Persicaria amplexicaulis and cvs., Zones 3–8)
  7. Sweet coneflower (Rudbeckia subtomentosa, Zones 4–7)
  8. Blue wood aster (Symphyotrichum cordifolium, Zones 3–8)
  9. 'Malepartus' miscanthus (Miscanthus sinensis* 'Malepartus', Zones 4–9)
  10.  'Mr. Goodbud' sedum (Sedum 'Mr. Goodbud', Zones 4–9)
  11. 'Walker's Low' catmint (Nepeta racemosa 'Walker's Low', Zones 4–8)
  12. Cosmos (Cosmos bipinnatus cv., annual)
Six late-season stunners
 1. The daisy of autumn


Few plants are as foolproof as false aster, whose blooms are as cheery as anything you might find in spring or summer. An established clump will tolerate heat, humidity, and drought. Even deer leave it alone.
Size: Up to 2 feet tall and wide
Conditions: Full sun to light shade; any soil
2. An unusual grass
Palm sedge offers a form and texture you might not expect. It looks like a shrunken palm tree without the trunk. The cultivar 'Oehme' even features gold-striped leaves. It enjoys the same moist soil as fleeceflower but a bit less sun.
Size: 2 to 3 feet tall and spreading
Conditions: Partial shade; moist soil
3. A native you need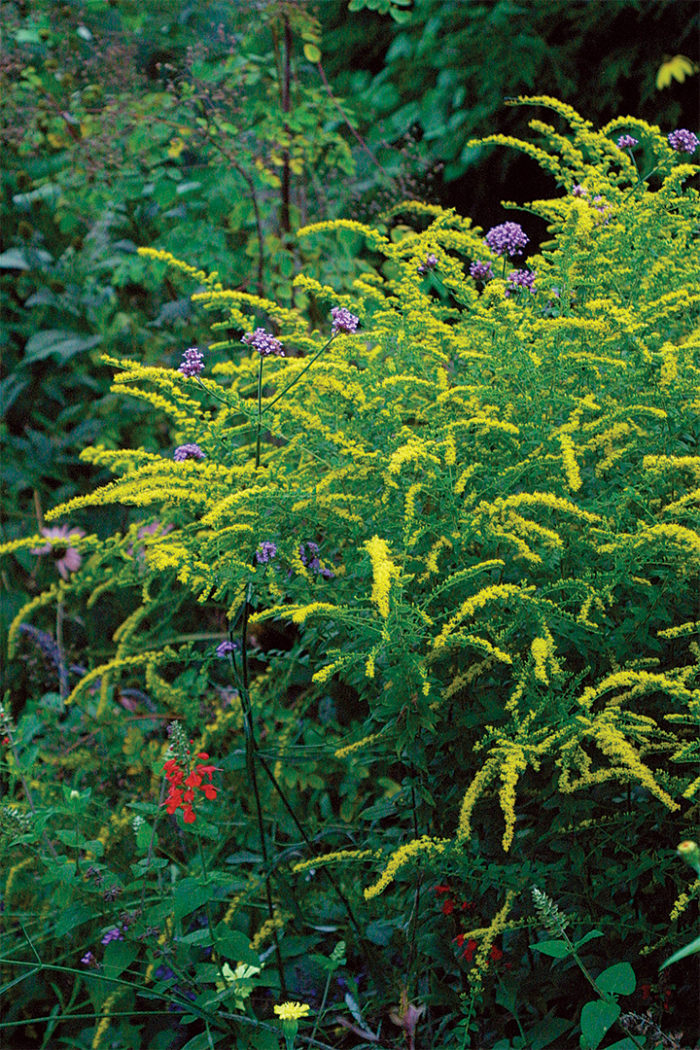 No fall garden is complete without a goldenrod. This native wreath goldenrod features bright yellow blooms that zigzag in all directions, adding a sense of movement to the planting and a dose of contrast to surrounding plants.
Size: Up to 3 feet tall and wide
Conditions: Full sun to partial shade; average, well-drained soil
4. The perfect backdrop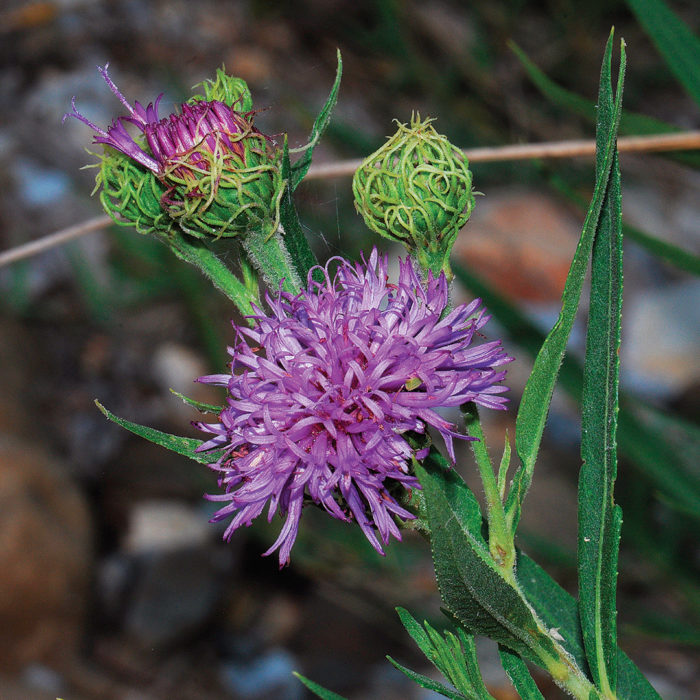 This plant is as tough as it is tall. Ironweed forms a sturdy backdrop for most of the season, until it finally struts its stuff in autumn with fluffy purple blooms covering the top of the plant. To reach its full height, ironweed requires moist soil, and it can reseed if the conditions are right.
Size: 6 feet tall and 2 to 3 feet wide
Conditions: Full sun; average to moist soil
5. Can't-miss fine texture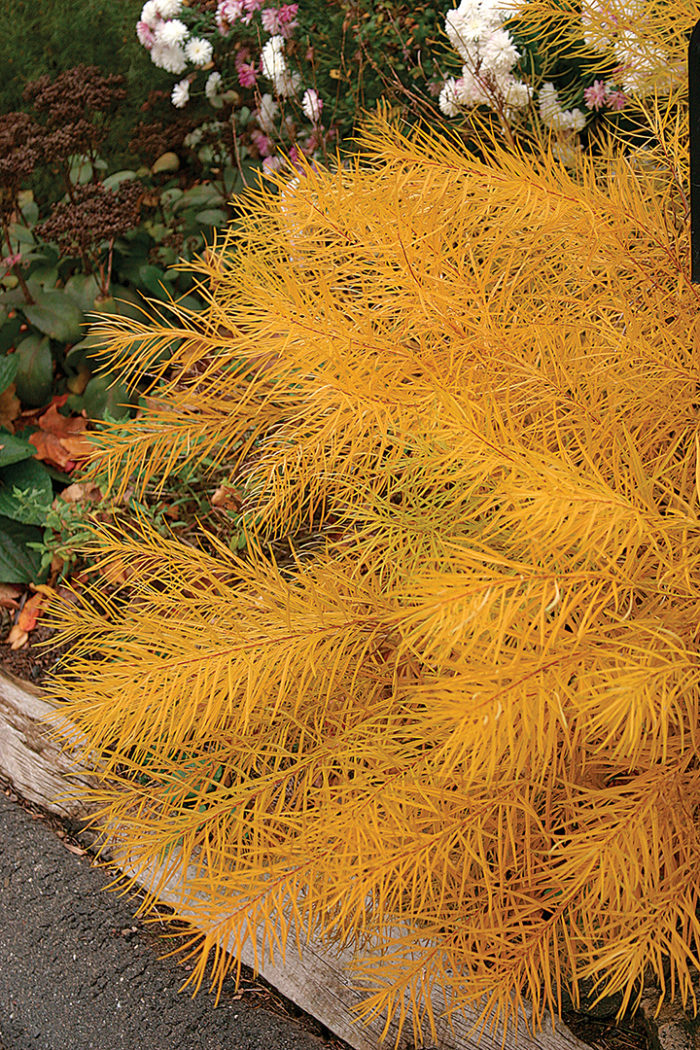 Fine-textured plants are often unassuming low growers, but Arkansas bluestar bears its delicate foliage on upright stems, allowing it to mingle with taller, bolder foliage plants. Its fall color is stunning, and few plants require less maintenance. You will certainly want more of this plant, but unfortunately, propagation can be difficult.
Size: Up to 3 feet tall and 4 feet wide
Conditions: Full sun; moist, well-drained soil
6. A red to suit the season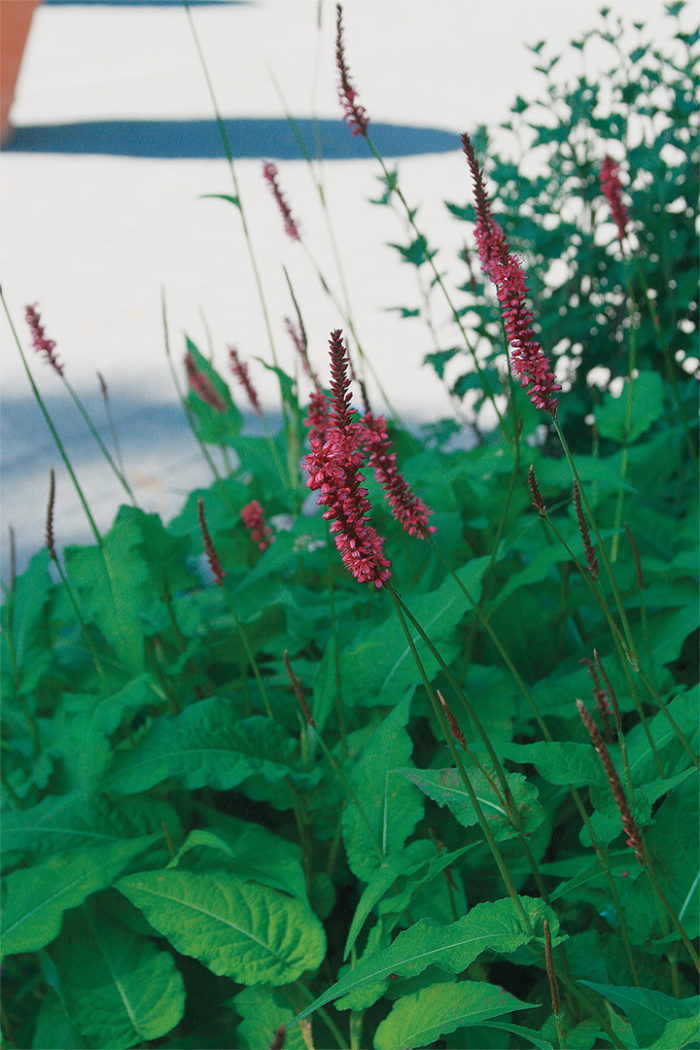 Fleeceflower's small bottlebrush flowers make more of an impact as the plant establishes itself into a sturdy but nonaggressive clump. Be sure to site it well; if it isn't happy, it will flop, and it can be difficult to dig out. The deep red 'Firetail' is the standard choice, but harder-to-find cultivars, like 'Blackfield' and 'Fat Domino', offer darker and more purple shades, respectively.
Size: Up to 4 feet tall and wide
Conditions: Full sun; rich, moist soil
[ Sources ]
The following mail-order plant sellers offer the widest selection of the plants featured:
• Forestfarm, Williams, Ore.; 541-846-7269; forestfarm.com
• Santa Rosa Gardens, Gulf Breeze, Fla.; 866-681-0856; santarosagardens.com
• Shooting Star Nursery, Georgetown, Ky.; 866-405-7979; shootingstarnursery.com
Steve Aitken is the editor. He loves fall because he is a New England native and that is when the best plant sales are.