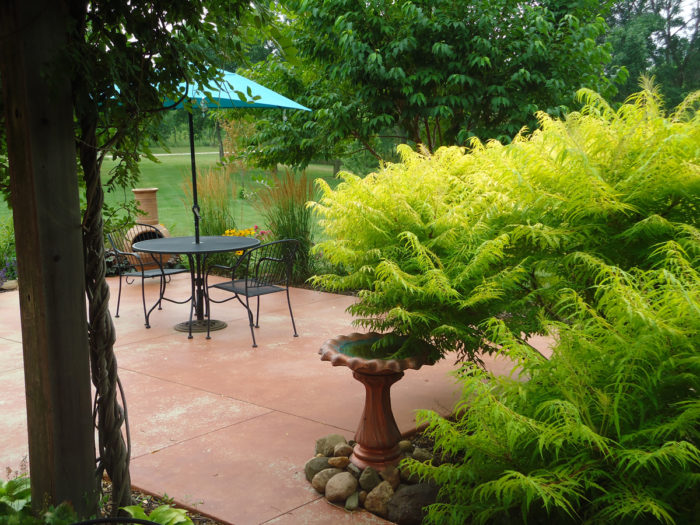 Today's photos are from Bonnie Stevenson in Rochester, Minnesota. She says, "I love my Zone 4 garden! Living on an 80-acre tree farm is a fair amount of work, so Ron and I have divided our chores. I concentrate on the gardens and yard, and he takes care of the rest!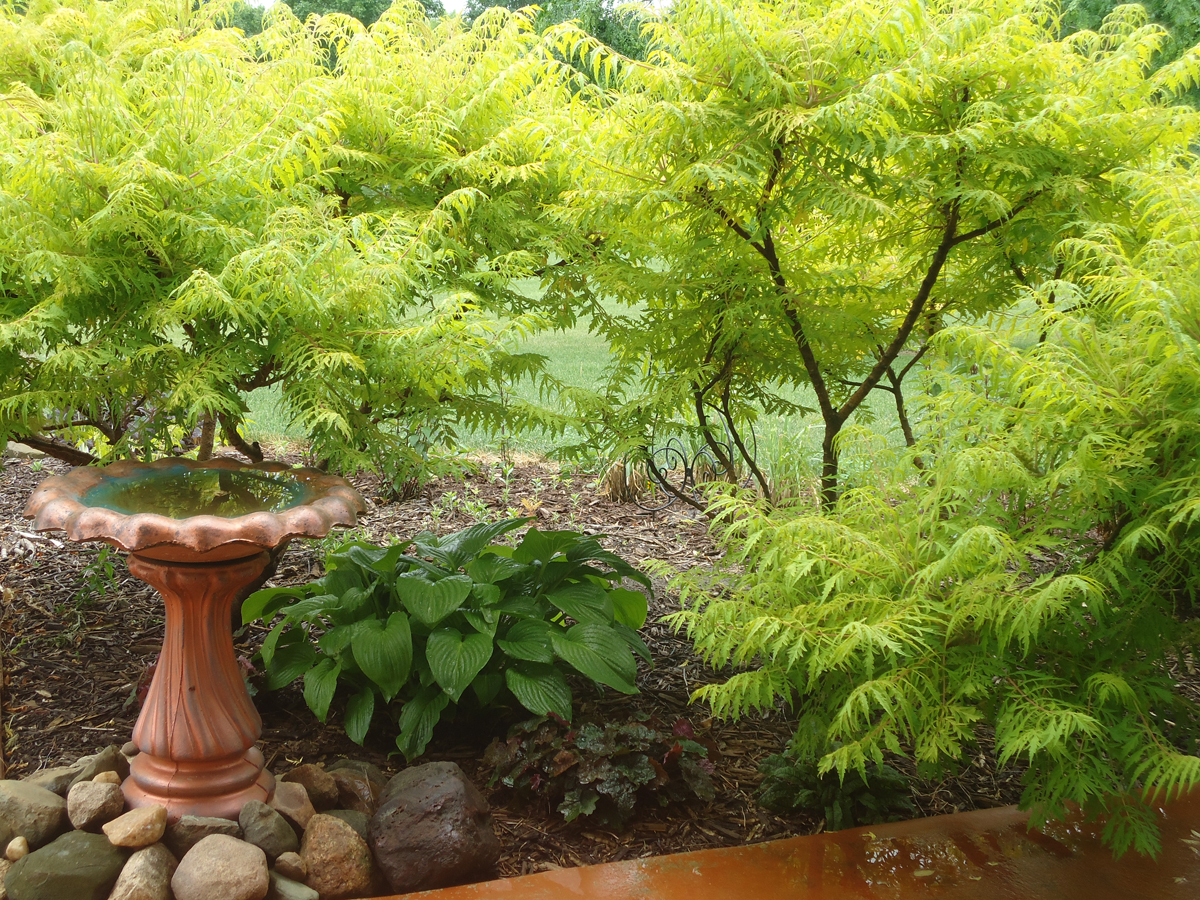 "When we built our home 9 years ago, it was important to minimize the amount of time spent on things we didn't enjoy, so my border lines are sweeping curves all around the house, which makes mowing easier and much more fun. Also important to me was a good garden view from every window.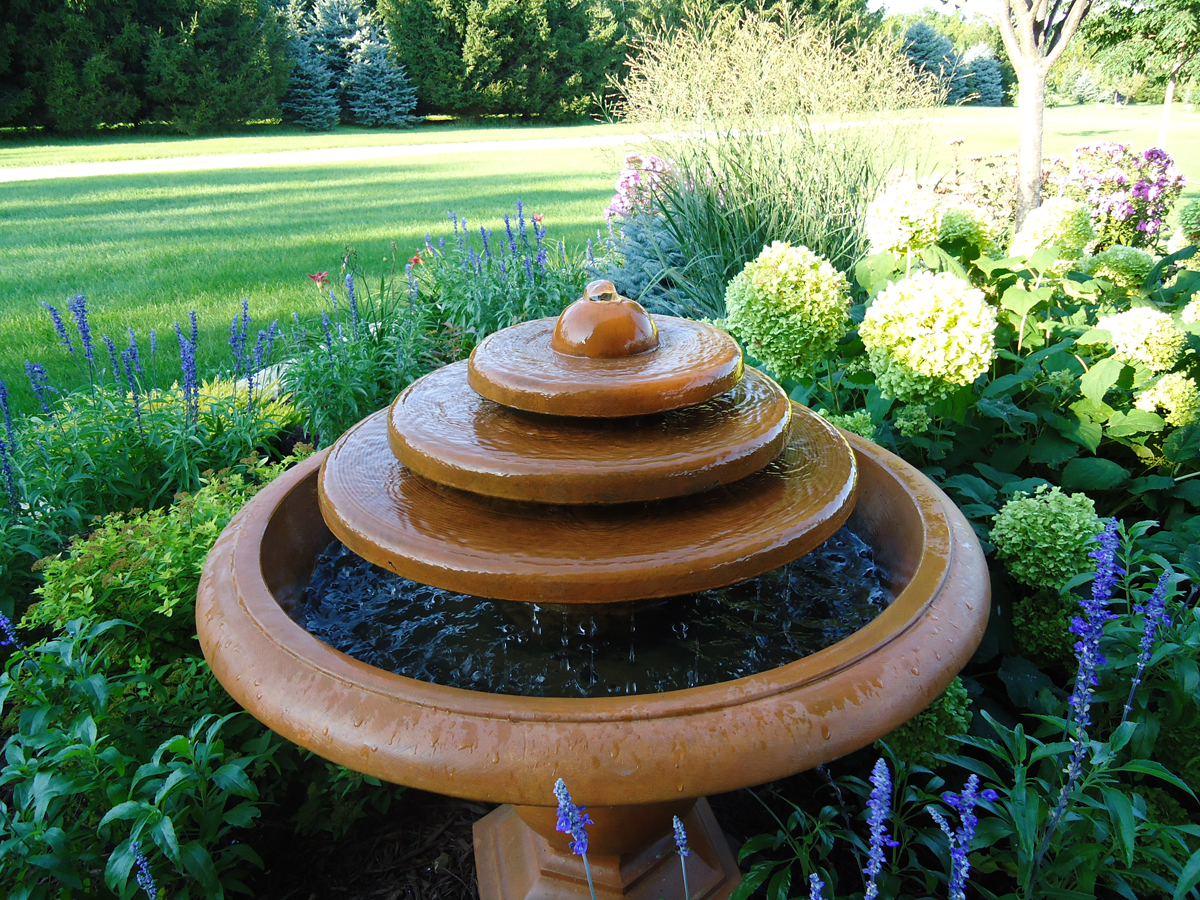 "I originally included many plants and shrubs that got the "heave ho" a long time ago, replacing them with more drought tolerant and sun tolerant species. I love colorful foliage, and have found that tropicals such as cannas, bananas, and crotons are particular favorites. Many of them spend the long winter in the sunroom. Yes, I do have Zone 5 envy!"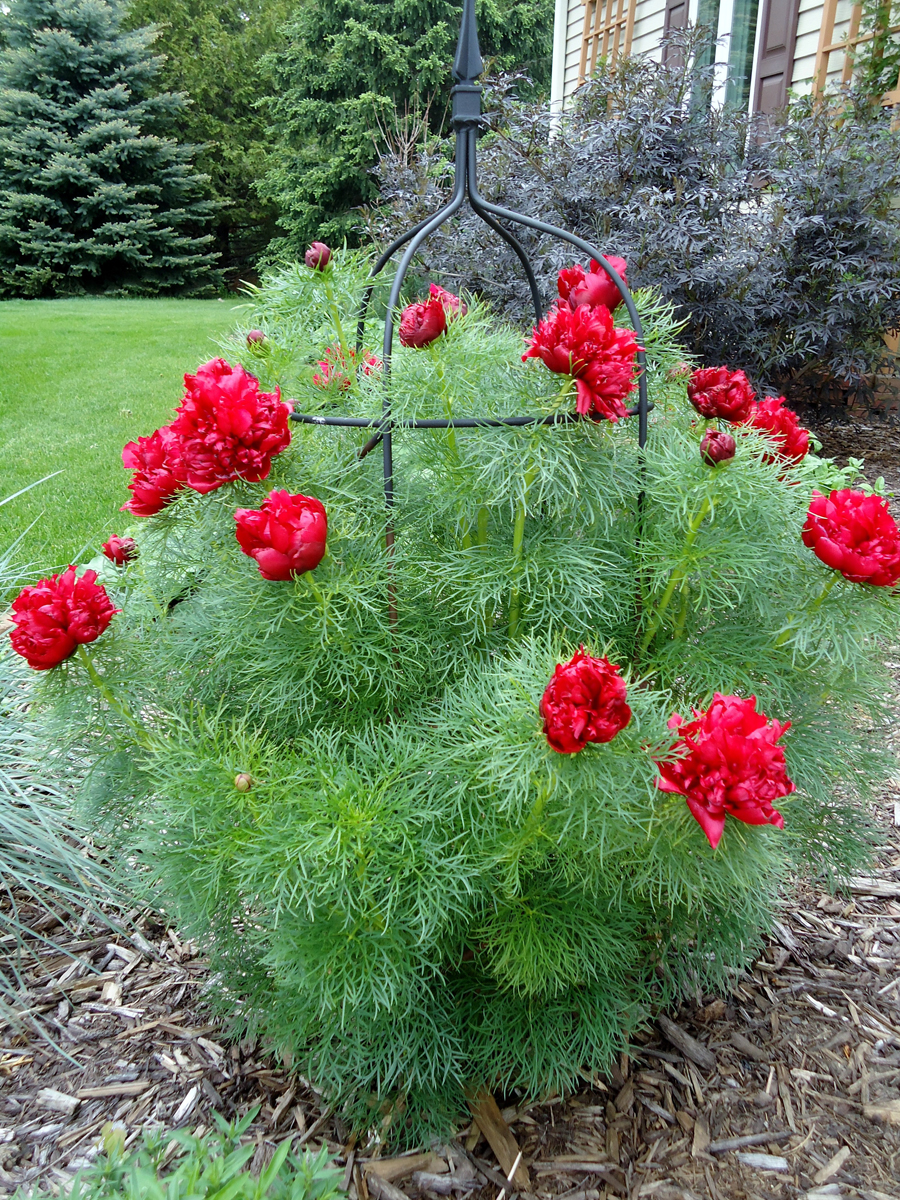 Wow, the birds must be HAPPY in your garden, Bonnie! I love all the fountains and bird feeders! Beautiful.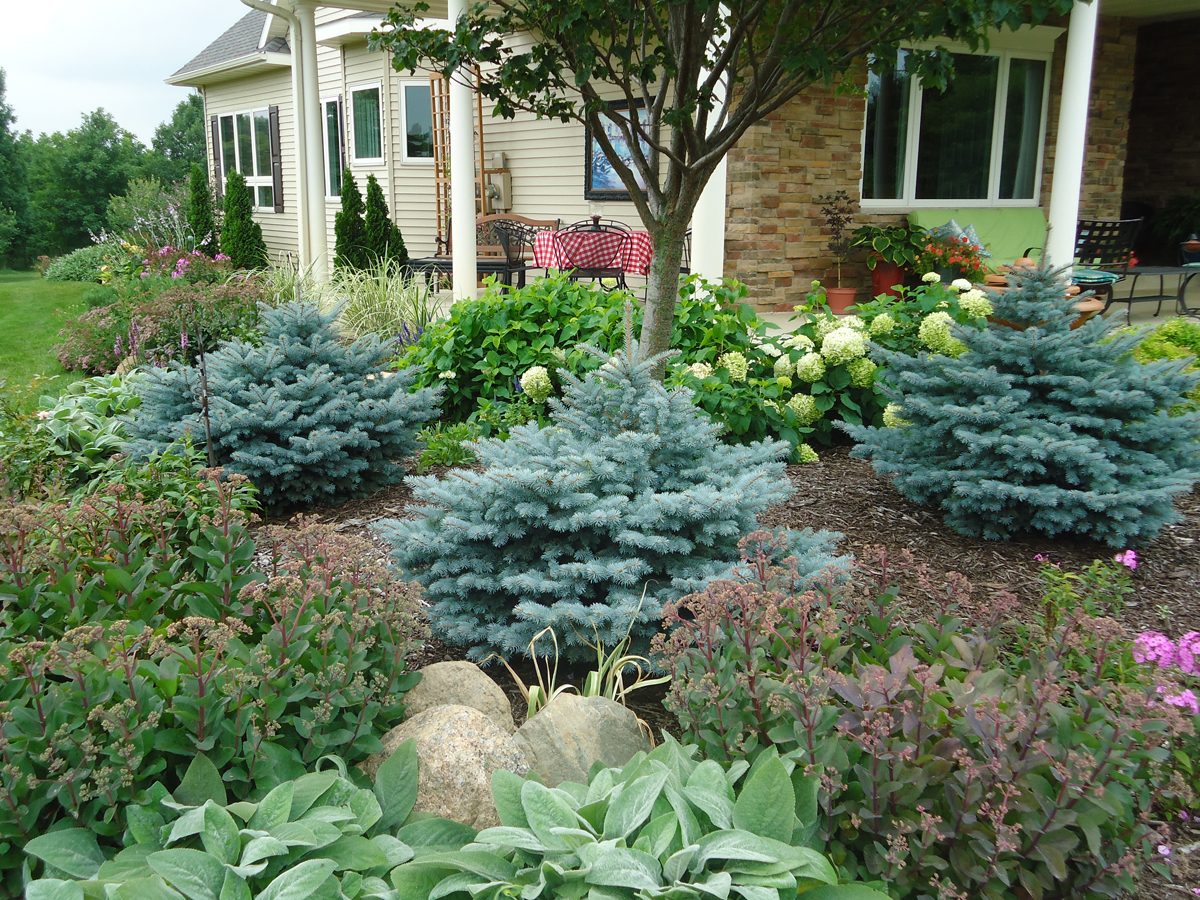 ****Hey all, I begged for submissions for the last couple of days, and you guys are delivering! I'm also getting quite a few emails wondering if I've received the photos some have you had already sent. Rest assured, I more than likely got them (assume that I did), and plan on posting them. I'm just trying to build up a bank for the winter months, when you can't go out and get me more photos in your gardens! I'll try to respond to everyone who was asking, but man, am I CRAZY busy right now. Don't be mad if you don't hear from me right away…. Anyway, the push is still on–get outside and take some last minute shots, or compile a few you took earlier in the season. I'll be eternally grateful…. Email them to [email protected]. Thanks! ****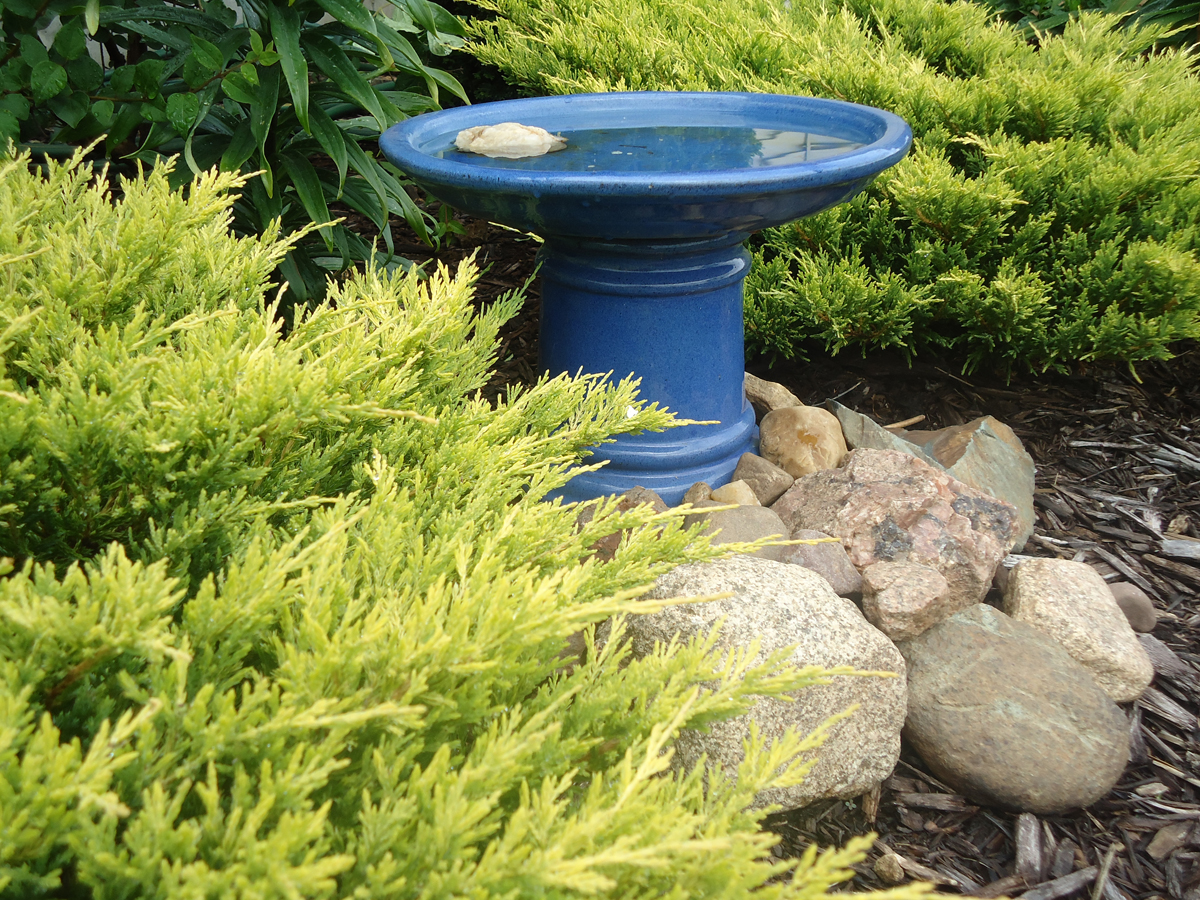 >>>>>>
I'm on the hunt for gardening tips for the March/April 2014 issue! If you have some tips and tricks you use to make gardening simpler or more effective, or to make your garden just plain prettier, write them up and email me! Accompanying photos are welcomed but not required. If we publish your tip we'll pay you $25. That'll buy a few plants, you know…. Email your tips to [email protected] by tomorrow evening, the latest. Thanks!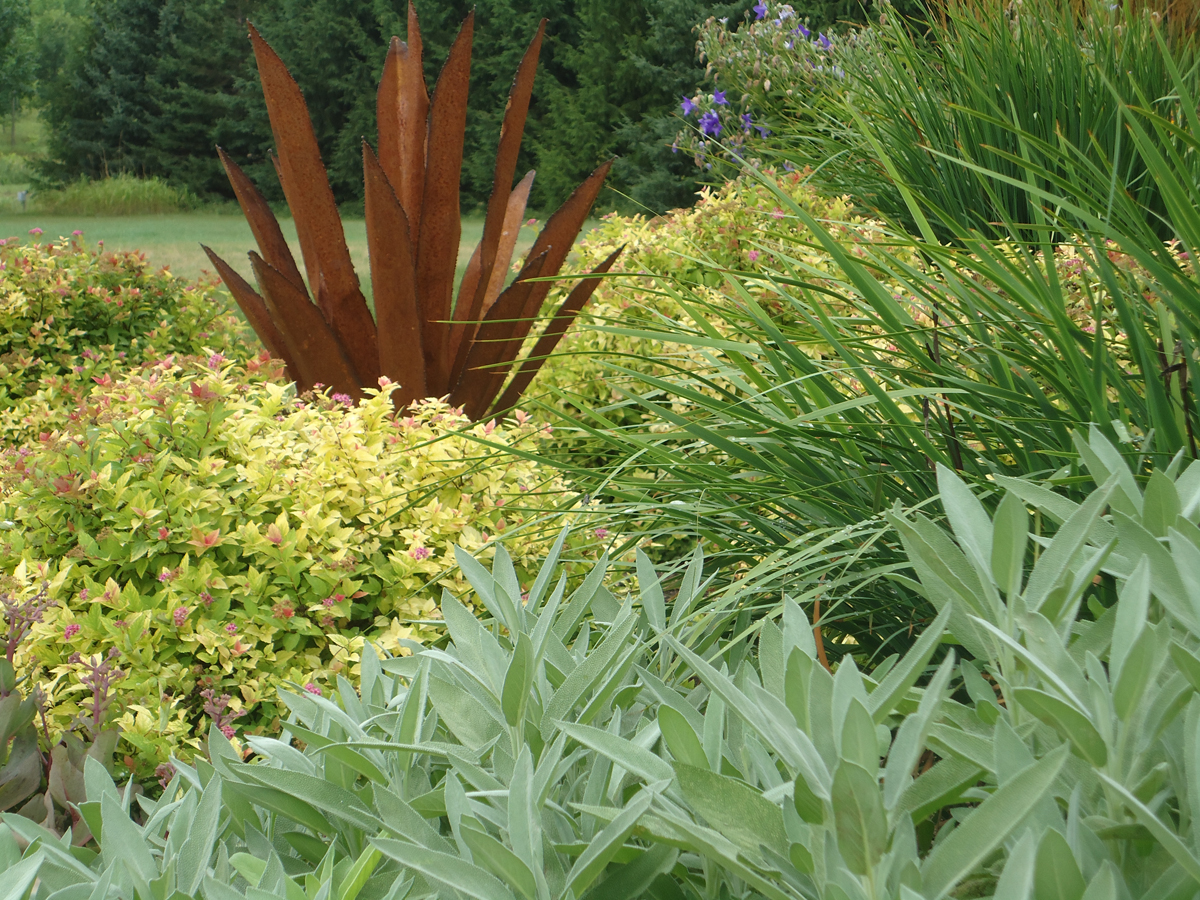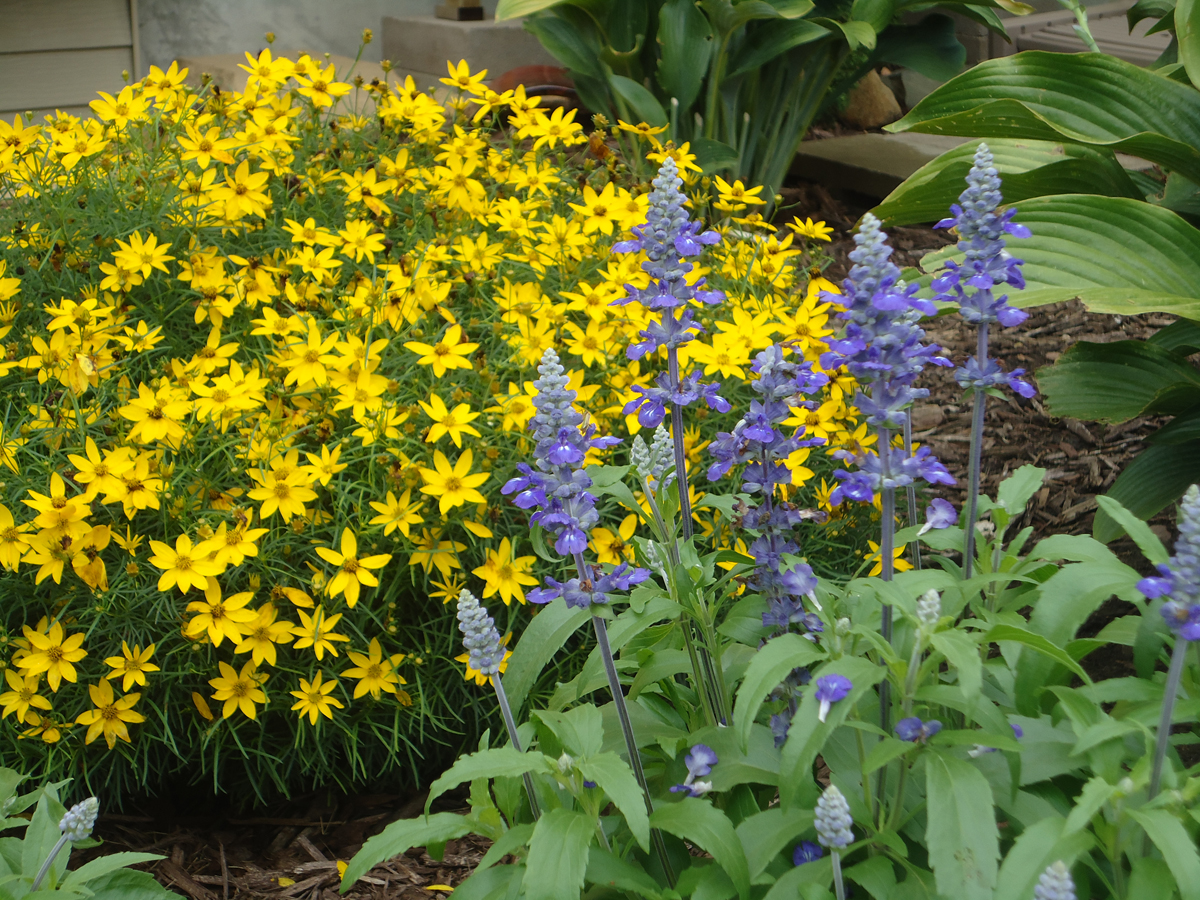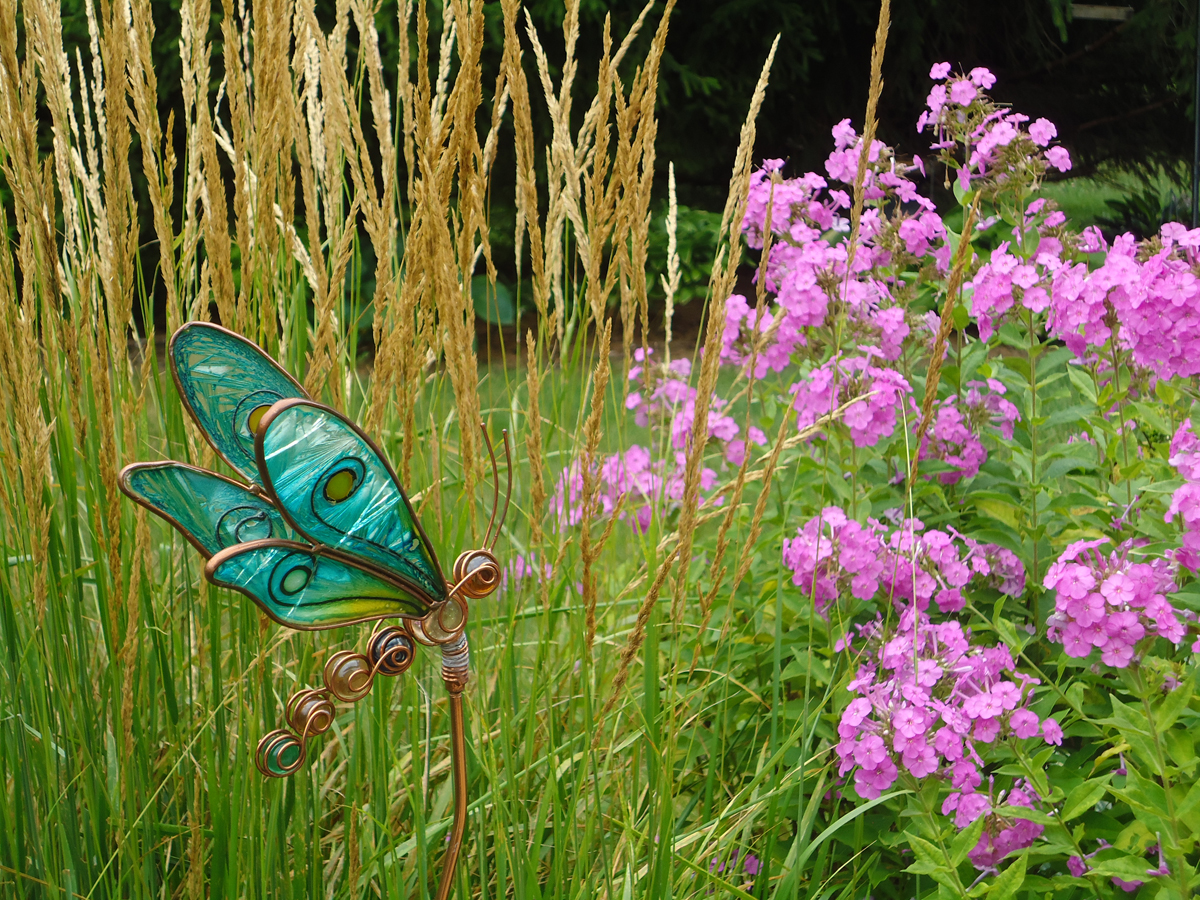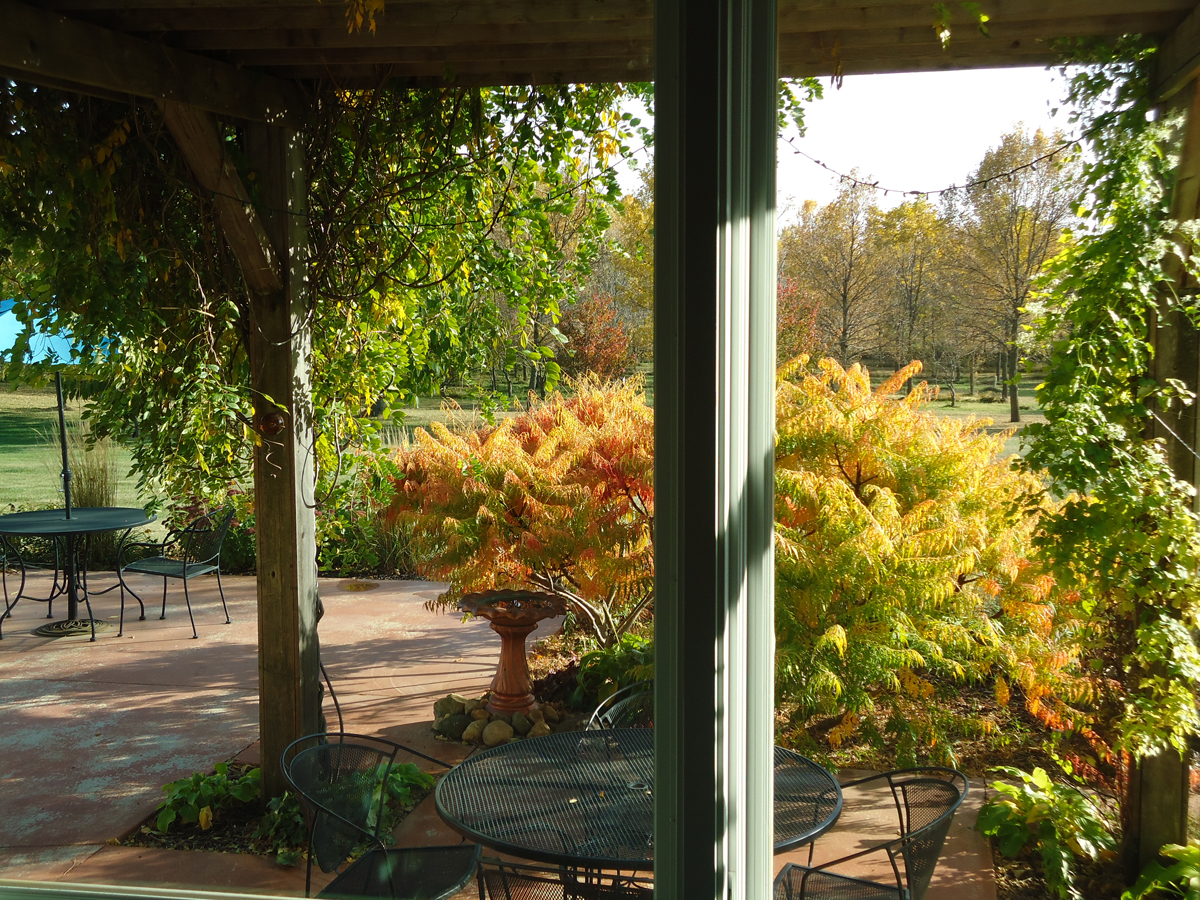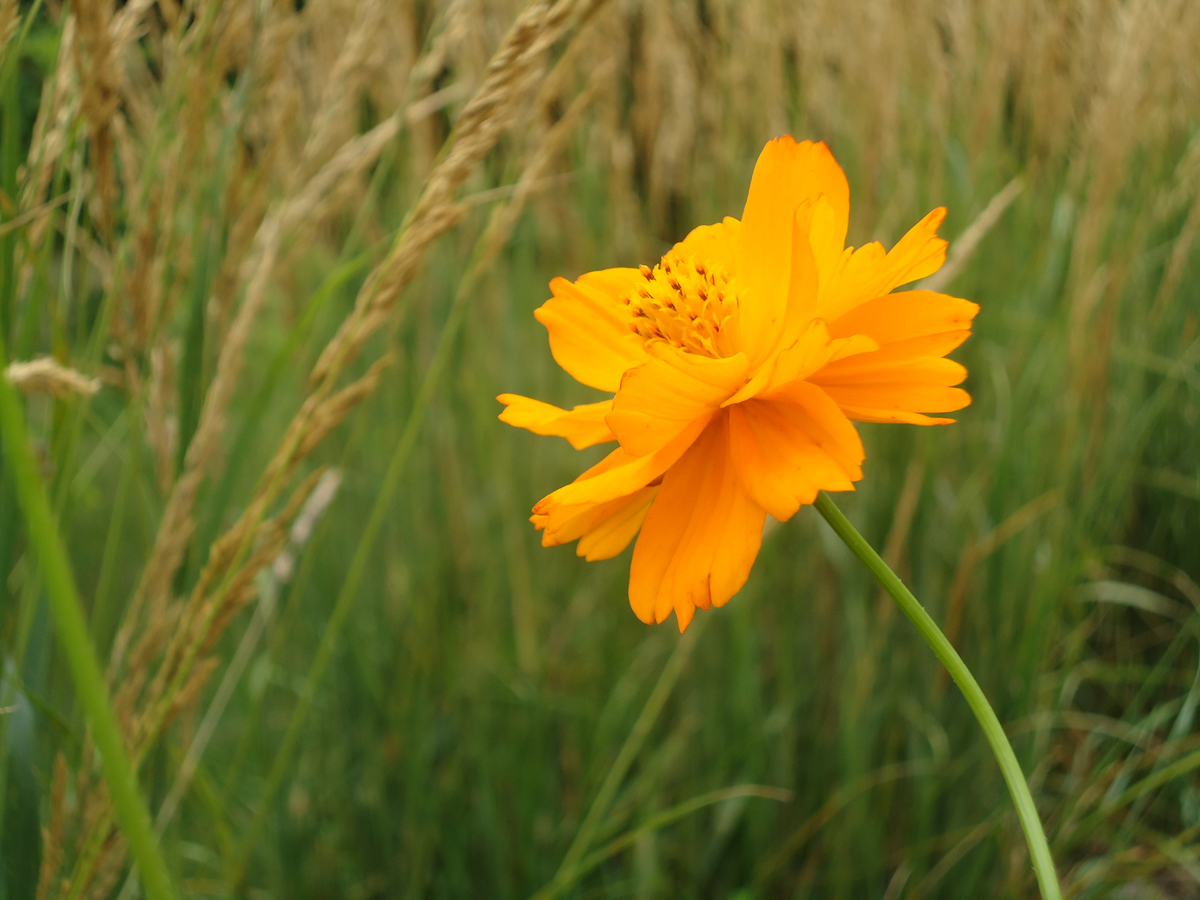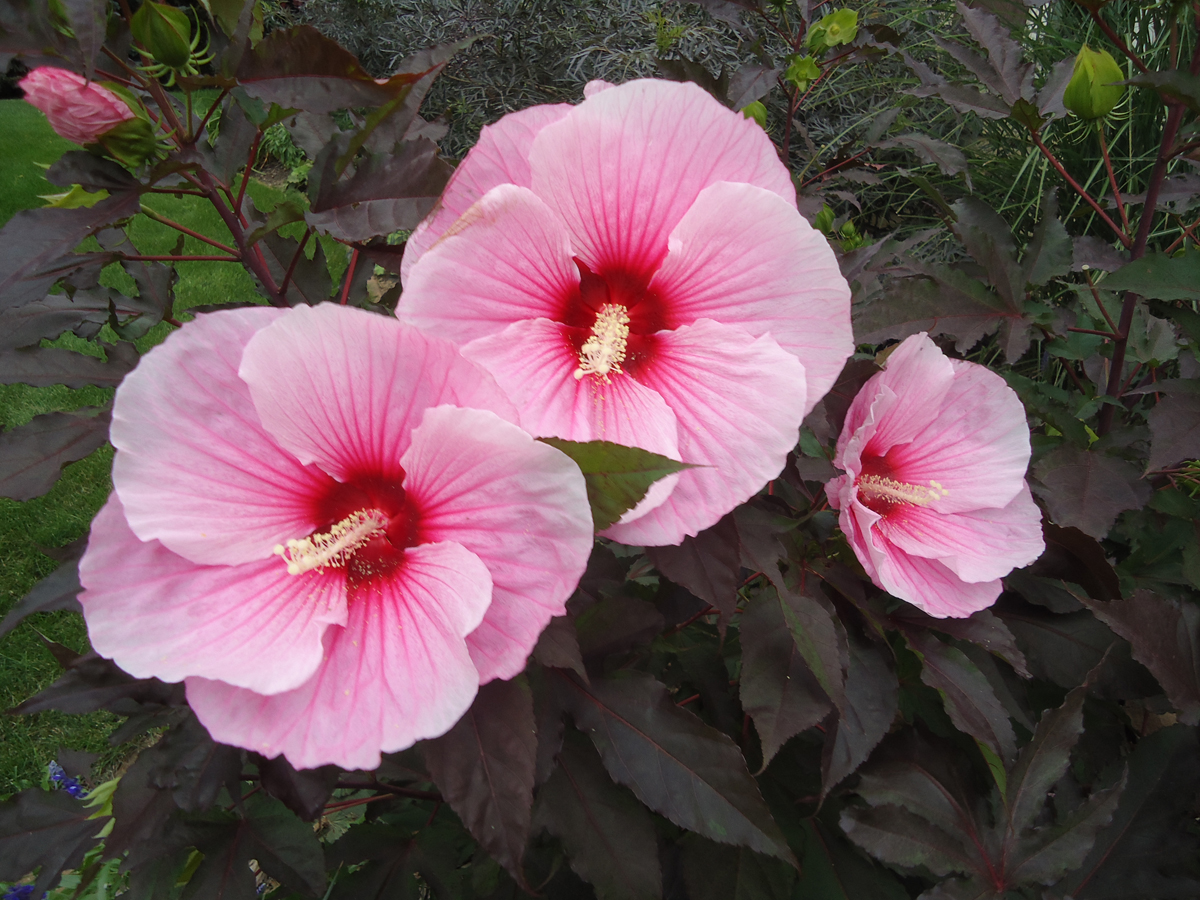 Want us to feature YOUR garden in the Garden Photo of the Day? CLICK HERE!
Want to see every post ever published? CLICK HERE!
Want to search the GPOD by STATE? CLICK HERE!
Check out the GPOD Pinterest page! CLICK HERE!