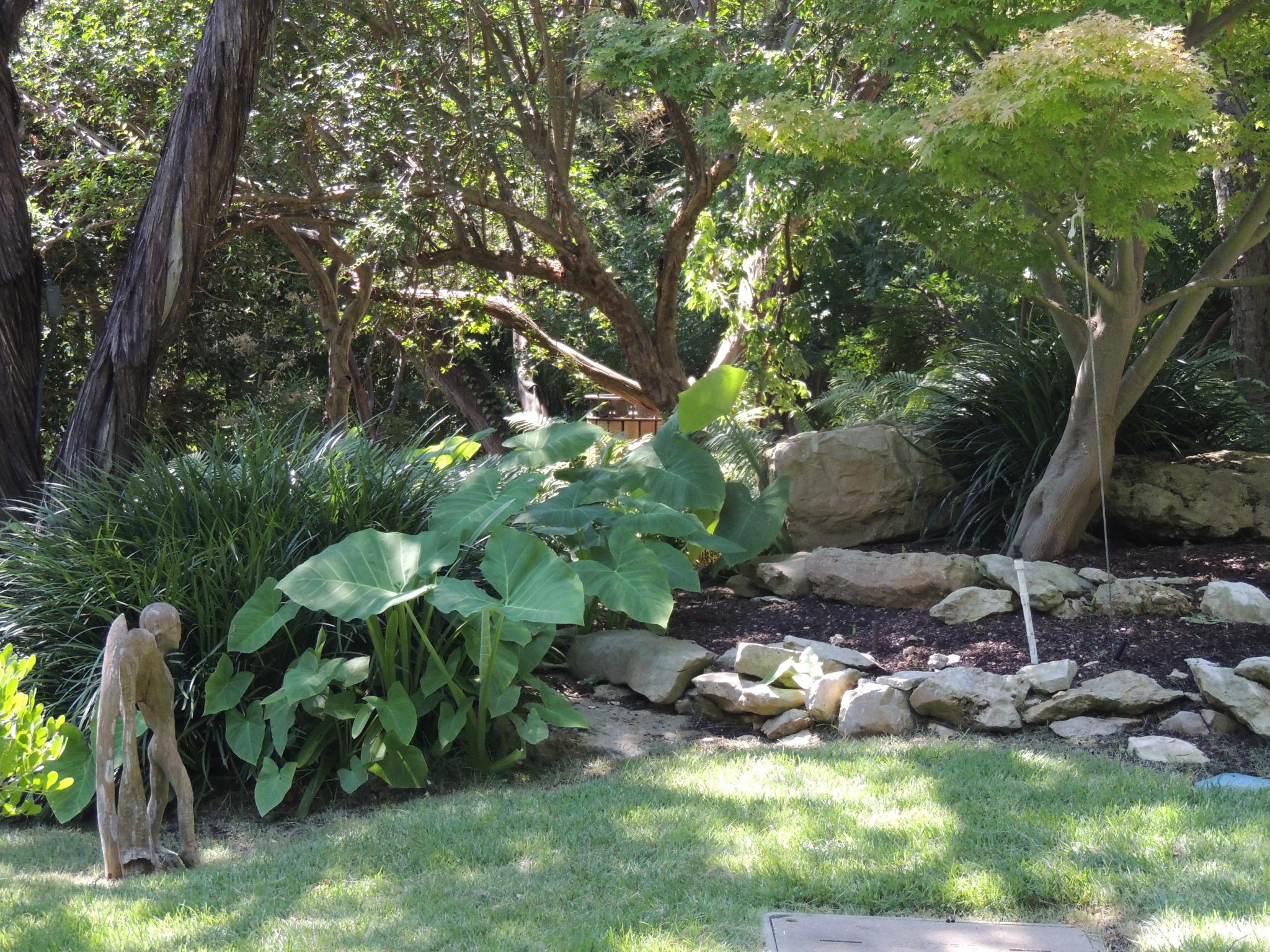 Today's photos are from Bonnie Pancoast, who lives in Pennsylvania (see links to her garden HERE), but recently visited Texas. She says, "On August 13th of this year I had the pleasure of visiting Austin's Zilker Botanical Garden. Because the temperature had been hovering around 100 degrees for about a week I thought I would see only green and browning vegetation, but still I had hope. I was not disappointed. Because of the water cycling thoughtout the gardens and mature trees protecting the undergrowth, what I experienced was an oasis in the Texas heat." So nice, Bonnie–great close-ups! Nothing looks at all wilty….in fact that lizard looks cool as a cucumber. Jusdging from the website, we need LOTS more photos–that place looks fascinating!
SEND ME PICS OF YOUR GARDEN, OR A GARDEN YOU'VE VISITED! Email me at [email protected]. Thanks! –Michelle
______________________________________________
Want to get the GPOD delivered to your inbox every morning? CLICK HERE!
Want us to feature YOUR garden, or a garden you've recently visited, in the Garden Photo of the Day? CLICK HERE!
Want to see every post ever published? CLICK HERE!
Want to search the GPOD by STATE? CLICK HERE!
And last but not least, Check out the GPOD Pinterest page, where you can browse all the post in categories…fun! CLICK HERE!