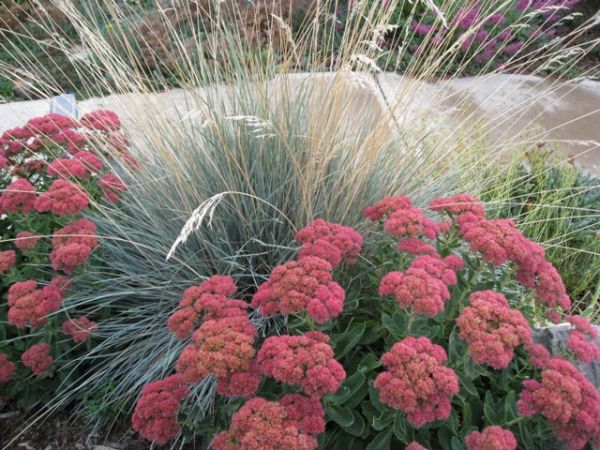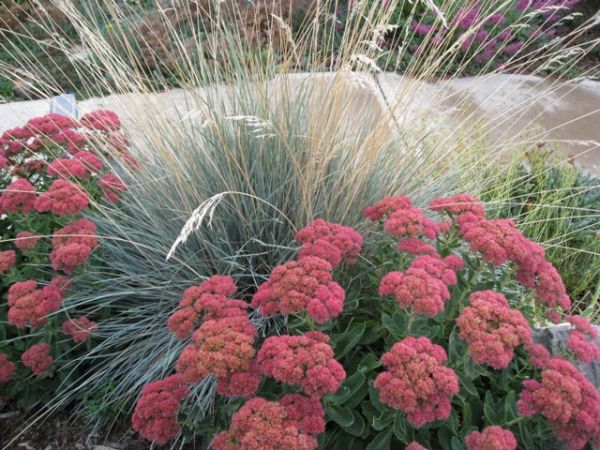 Congratulations to Anne Clark (anneclark) of Loveland, CO, for her winning entry in the September "Summer Combinations" Photo Challenge: Colorado Colors.
We asked Anne to tell us a little about herself. She writes:
"I have always be intrigued with the beauty found in nature and was inspired by my Grandma Irene with her garden in New Ulm, Minnesota. I moved many of her plants with me around the country until finally settling down in Colorado. While staying at home raising my two boys, my garden became my escape. Not being afraid to experiment, I became an "Extreme Gardner," learning all I could about plants adapted to my area and playing with color, texture, and form to create beauty. I love contrasting bold and fine foliage, which the picture is a perfect example of the results. I learned most of what I know by studying nature and experimenting in my garden. I recently completed a certificate in Landscape Design, and am currently employed by Empire Landscaping in Johnstown as a Landscape Designer."
Congratulations, Anne!