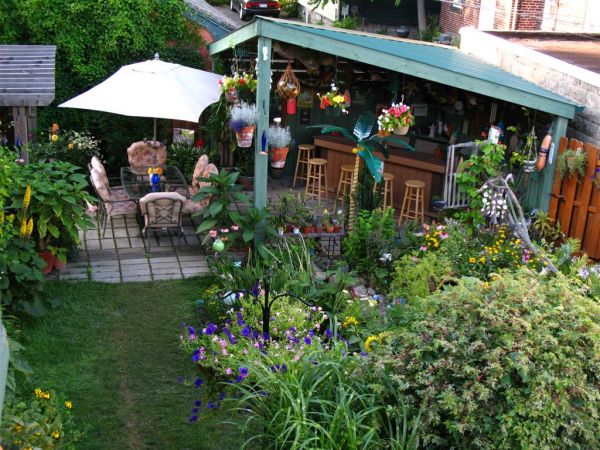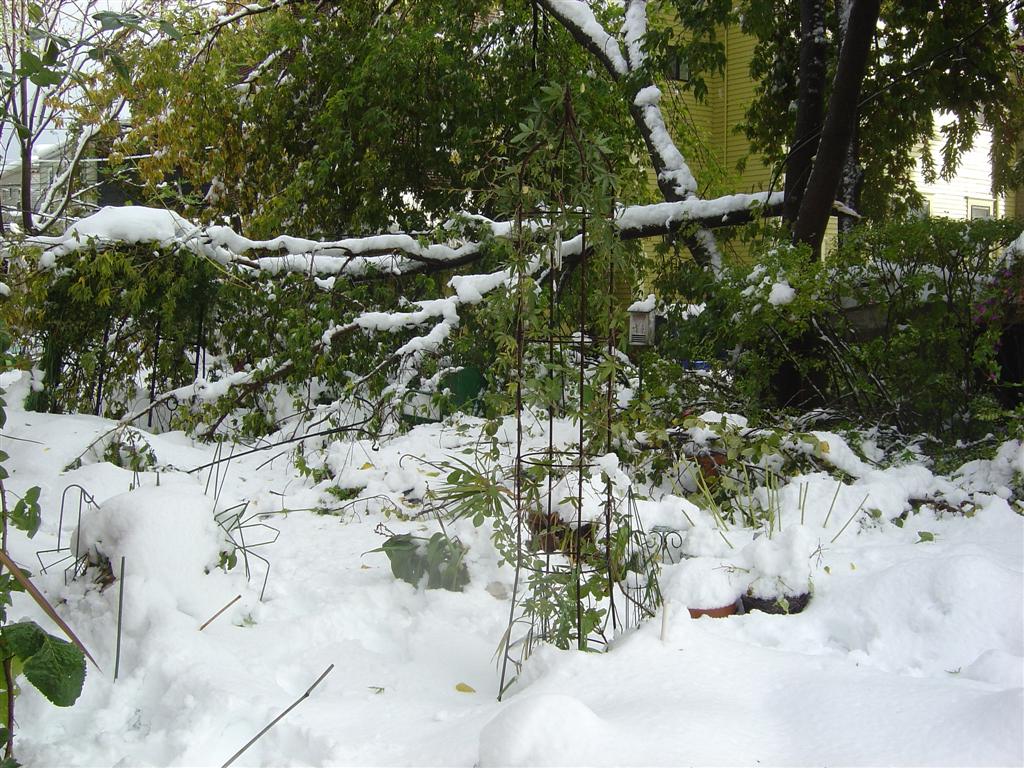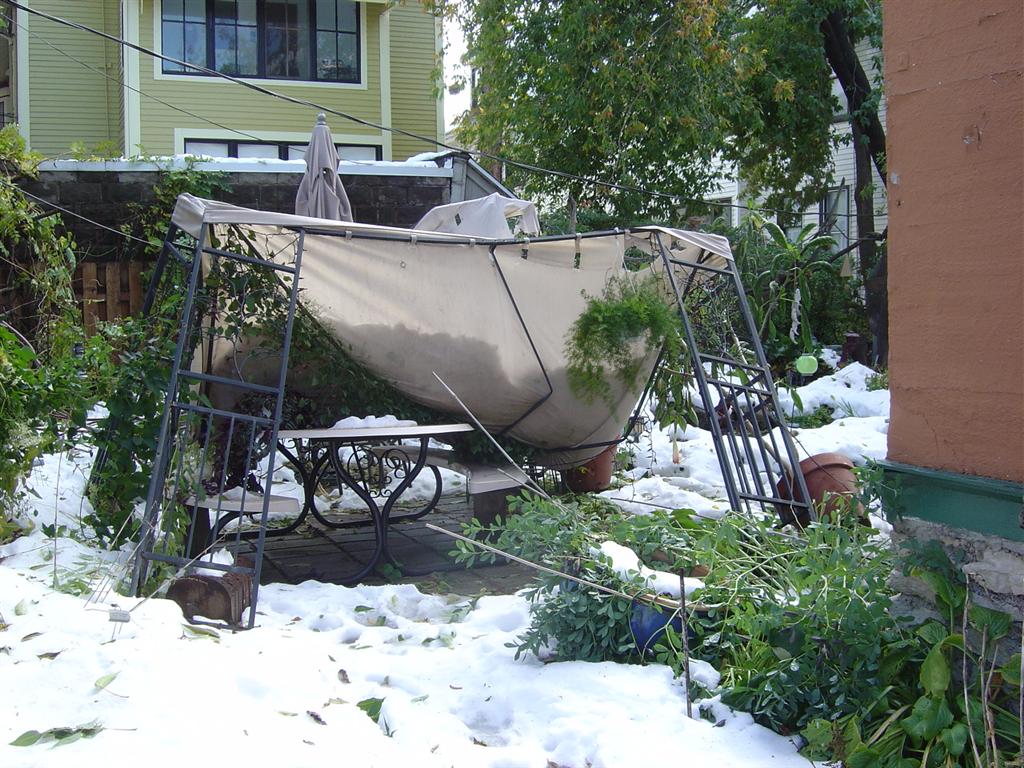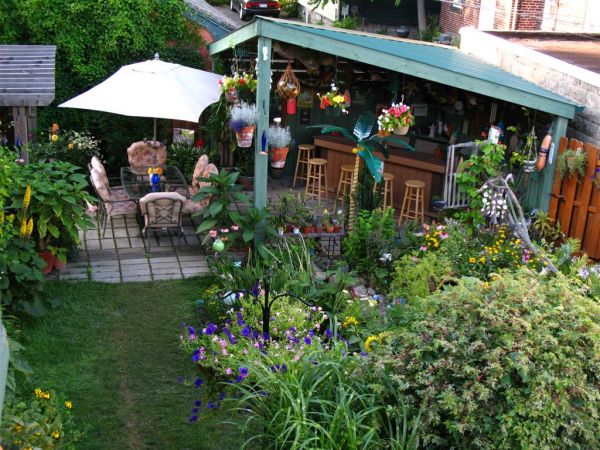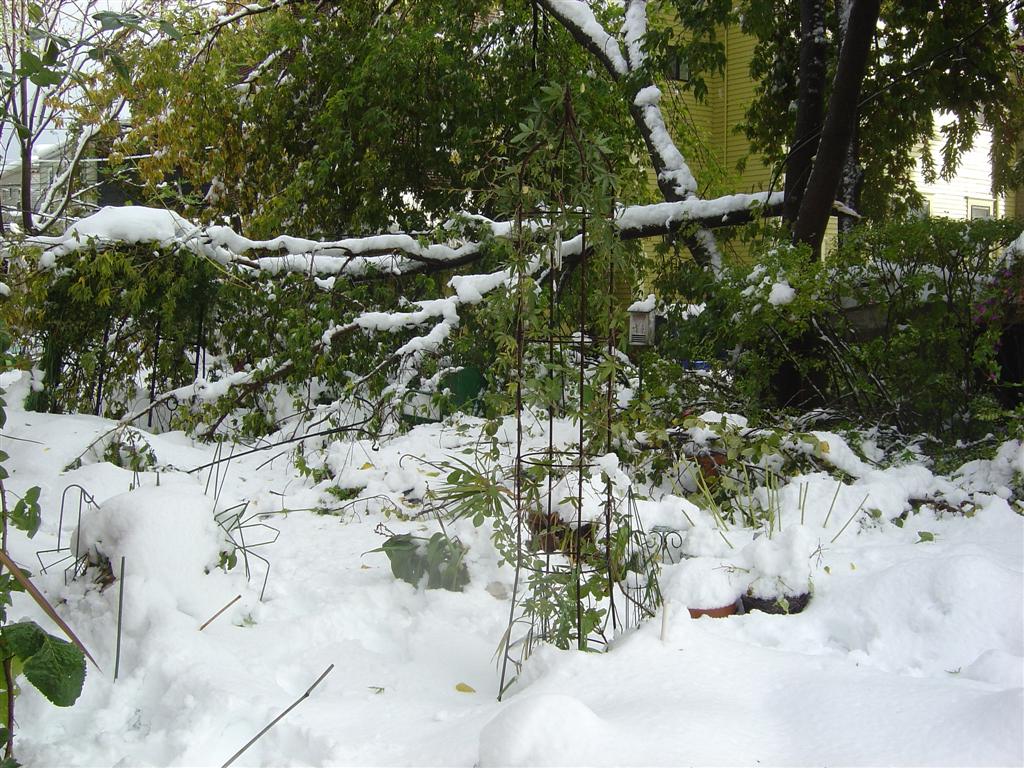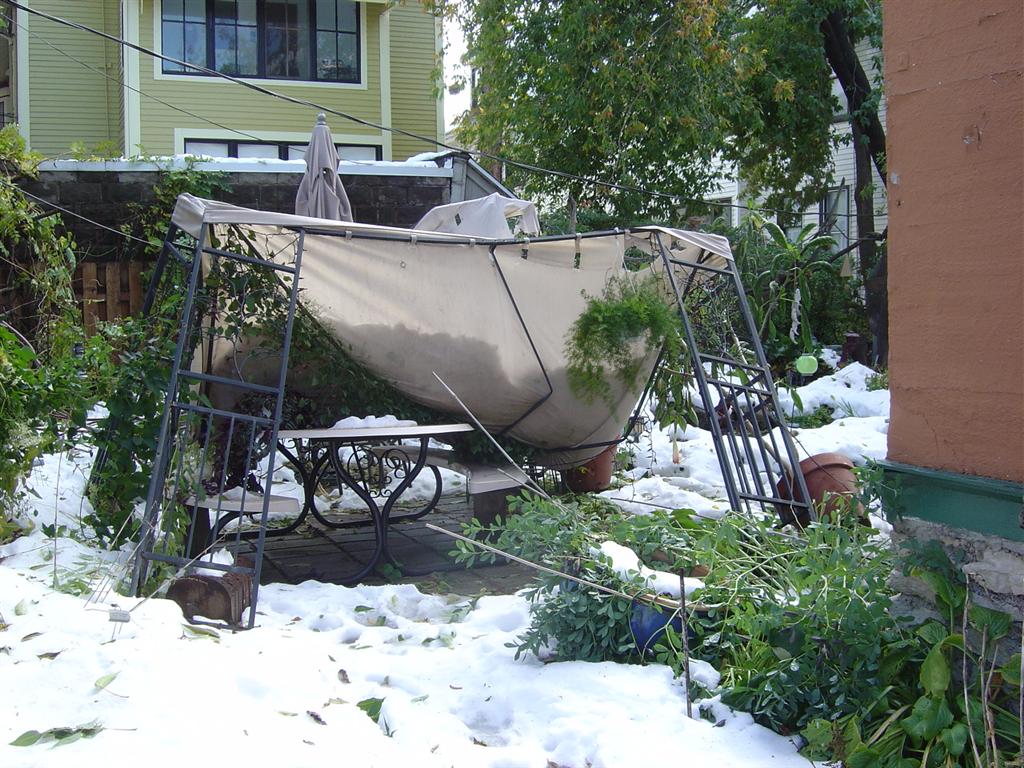 Congratulations to Gordon Ballard (skigordo) of Buffalo, NY for his winning entry in the July Photo Challenge: Key West Meets Buffalo, NY.
We asked Gordon to tell us a little about his garden:
"I've been seriously gardening for the past 15 years–since I have owned my home–but I used to putter with my grandparents when I was young.
We consistently have passers-by and visitors who tell us ours is the most beautiful garden they have ever seen, which certainly makes us feel very good!
The Key West themed Tiki Bar structure idea came as an "epiphany" after a devasting October Storm in 2006 that destroyed my neighbor's trees and my freestanding aluminum store-bought gazebo (see photos). I decided to build a structure that would allow the garden to spill into it while allowing the bar to spill into the garden.
I built a scale model of the structure in my basement using leftover wood from my kitchen remodel. Then I commissioned it to a friend's company, which has a great reputation for building garden hardscapes.
The structure provides us with a much needed permanent area for entertaining guests and we do have quite frequent parties to share our gardens. It also provides us with man-made shade. Our yard used to be quite shady, with only 25% sun, but now is considered full sun.
I have been continuously adding more nautical-themed decorations, as well as other found items, to decorate the bar area. Always looking for more!"