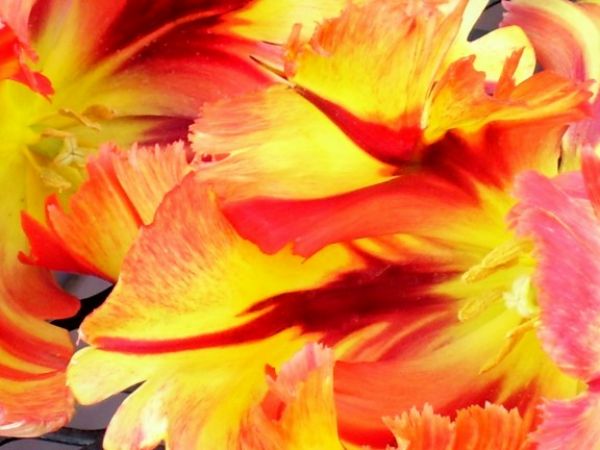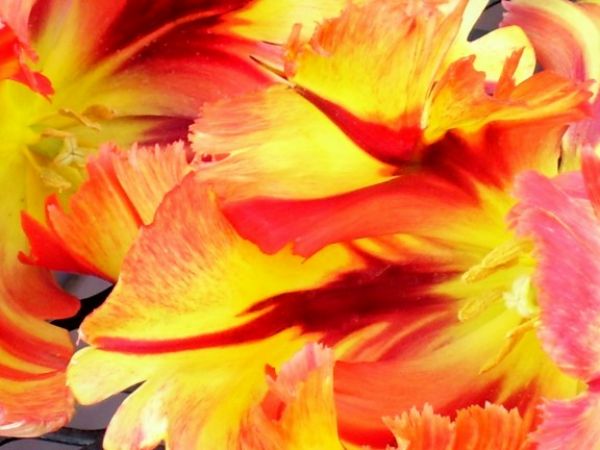 Congratulations to Rachelle Towne of Wild Rose, WI, (also known as Olivia54984) for her winning post, Rembrandt Tulip Petals. It's always hard to choose a winner, but her post was chosen unanimously by our editors for the May Flowers Photo Challenge. Rachelle wins a $25 gift certificate and a tote bag from Botanical Interests.
We asked Rachelle to tell us about her garden and her Rembrandt tulips:
"According to my dad, I have been weeding since I was 6 months old. My dad is a dairy farmer, but has grown his share of vegetable crops, including cucumbers, potatoes, alfalfa, and corn. The family farm is adjacent to WI's Central Sands area, which is a large vegetable growing region in central WI. Families have always grown food to eat here. For a long time I eschewed growing food. Growing food being so "common," I grew flowers. As times are changing, I have been very into growing natives and edible landscapes the last couple years."
"I love tulips, and even grew all the tulips for my brother's wedding; each of the bridesmaids carried a bouquet of four dozen black tulips; feathered, lily-flowering, peony types; and Queen of the Night. The timing of that, though, scared me half to death."

"I am self-employed and substitute teach during the school year, but during the summer I grow perenials, natives, and shrubs and sell them through a small local shop catering to locally-produced art and craft items."

"Currently, where my the Rembrant-style tulips bloomed are native giant beardtongue, Penstemon digitalis, in full-bloom. Following that will be the native wild rose, I think it is the Rosa carolina or pasture rose (pink five-petaled). The area where these tulips were planted 7 years ago and grow is a dry, gravely type of scree off my alley."
Congratulations, Rachelle!