Here at the Singing Tree Gardens Nursery, we hear the same comment throughout the year: "Your gardens are so interesting and colorful!" How could any other compliment be more rewarding to a gardener?
Our display beds are designed to inspire. Customers can see how different plants will mature over time and visualize new ways to add year-round color and interest to their own landscapes. Our designs make use of contrasting foliage, plant forms, and textures, so there's plenty to look at, even with nothing blooming. Countless cultivars could be used in place of the plants we grow here, but the design theory is the same. Here are some of the tried-and-true ideas that hold the interest of our garden visitors all year long.
Plant form is an overlooked yet important aspect of great garden design.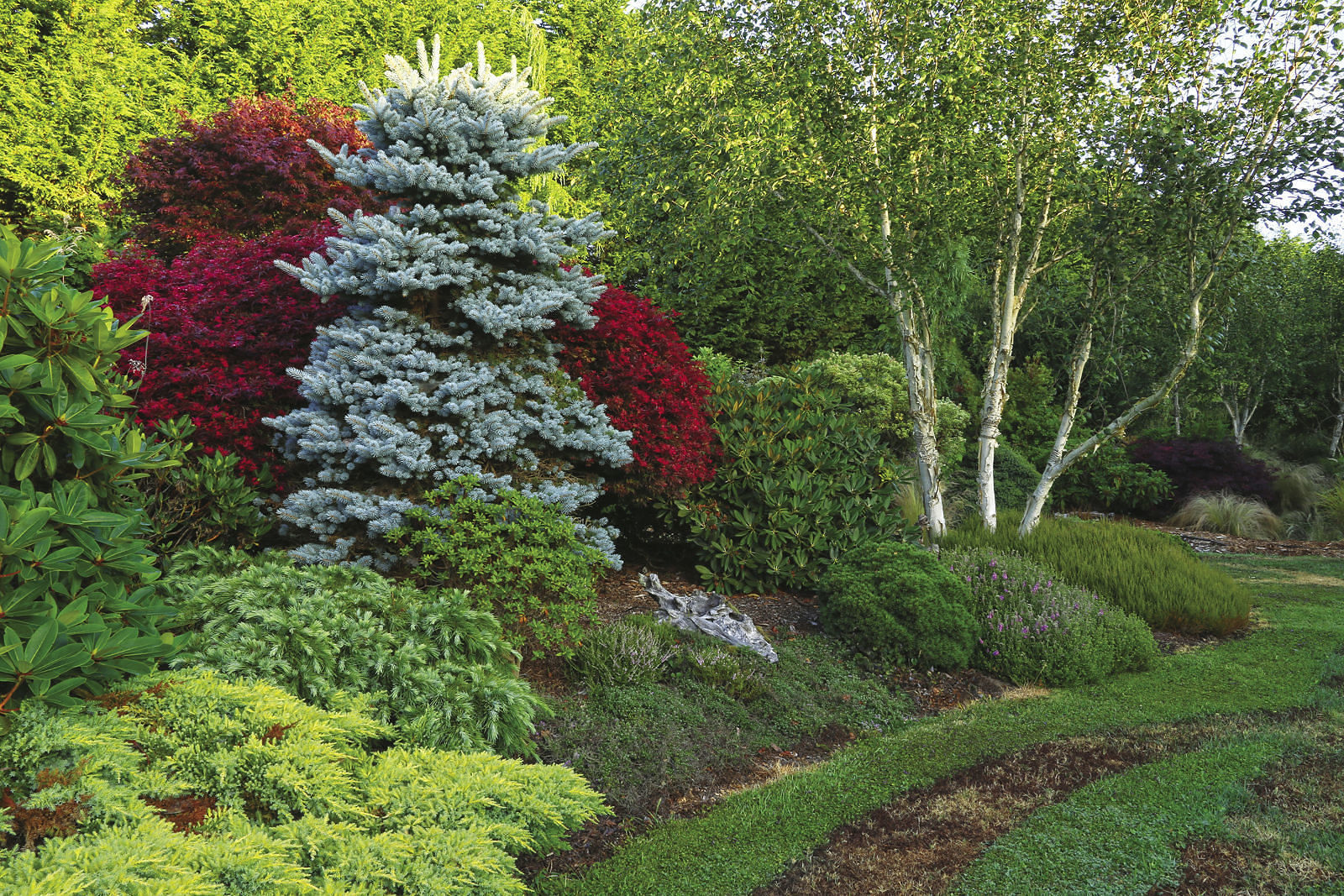 Flowers are the first thing many people think about when they want…
This article is only available to Fine Gardening members
Sign up for a free trial and get instant access to this article as well as our entire collection of articles, videos, and plant records.
Get our latest tips, how-to articles, and instructional videos sent to your inbox.