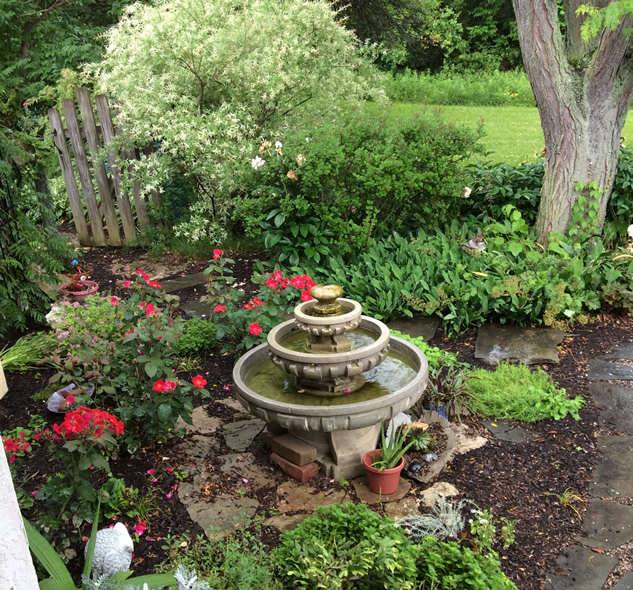 Eddi Reid's garden near Powell, Ohio is a lovely wildlife-friendly garden.
"Our property is anything but manicured, so we have an abundance of wildlife, deer which will munch anything tasty, muskrats which have breakfasted on some of the best day lilies, chipmunks and squirrels galore, the occasional coyote, etc.  Gardening is a real challenge but one I love."
Keep sending in photos (and stories)! Whether you've never shared before or you've been featured multiple times, we want to see your garden! Email a few photos and the story behind your garden to [email protected].
Do you receive the GPOD by email yet? Sign up here!