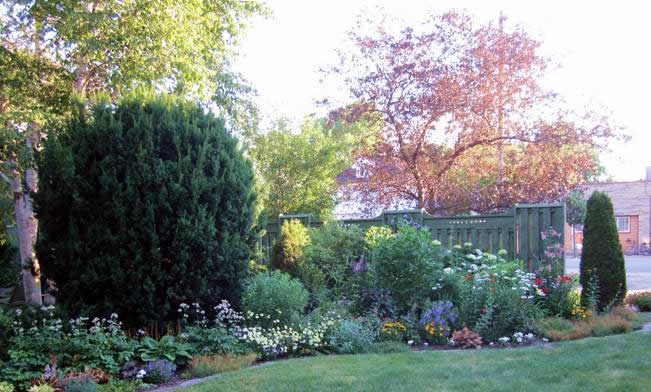 Charlotte and Paul Vorstermans have created garden "rooms" full of unique surprises.
"We live in Creemore, Ontario, Canada and we have a property of 4/10 of an acre with the garden divided into 7 garden rooms, all with different features. Our garden is open to garden tours throughout the summer and we enjoy the opportunity to display it to visitors. Although we have lived here for 37 years, most of what is seen in the garden, particularly the hardscape, is only about 15 years old. The rooms are well hidden by trees, shrubs and archways so that there is a surprise when you enter each room. There are tantalizing hints of what is to come as you wander through. Below are a few pictures of the garden; more can be seen at our website: www.creemoregarden.ca."
Have a garden you'd like to share? Email 5-10 photos and a brief story about your garden to [email protected]. Please include where you are located!
Have a mobile phone? Tag your photos on Instagram or Twitter with #FineGardening!
You don't have to be a professional garden photographer – check out our garden photography tips!
Do you receive the GPOD by email yet? Sign up here.
Follow us: @finegardening on Twitter | FineGardeningMagazine on Facebook | @finegardening on Instagram