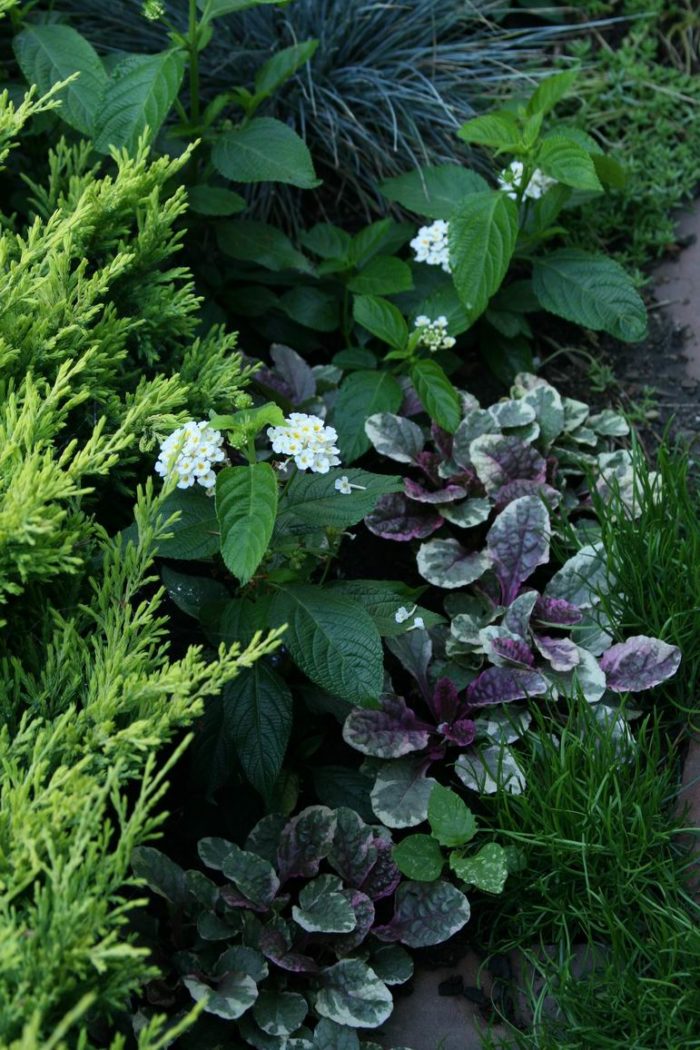 This jazzy little plant combo is situated along a stepping stone path in the side garden of Scott Endres in St. Paul, Minnesota. The plants here include 'Burgundy Glow' bugleweed (Ajuga reptans 'Burgundy Glow', Zones 3-9), white lantana (Lantana camara cv., Zone 11), 'Elijah Blue' blue fescue (Festuca glauca 'Elijah Blue', Zones 4-8), and  'Lime Glow' juniper (Juniperus horizontalis 'Lime Glow', Zones 3-9).
Welcome to the Fine Gardening GARDEN PHOTO OF THE DAY blog! Every weekday we post a new photo of a great garden, a spectacular plant, a stunning plant combination, or any number of other subjects. Think of it as your morning jolt of green.
Sign up to get new posts delivered to your inbox each morning so you'll always remember to take a look, or subscribe to our RSS feed. We look forward to sharing our garden travels with you.
If you think you have a photo that we should share on the Garden Photo of the day, email us. Send hi-res images to [email protected] with GPOD in the subject line. We'll only respond if we plan to use your photo.