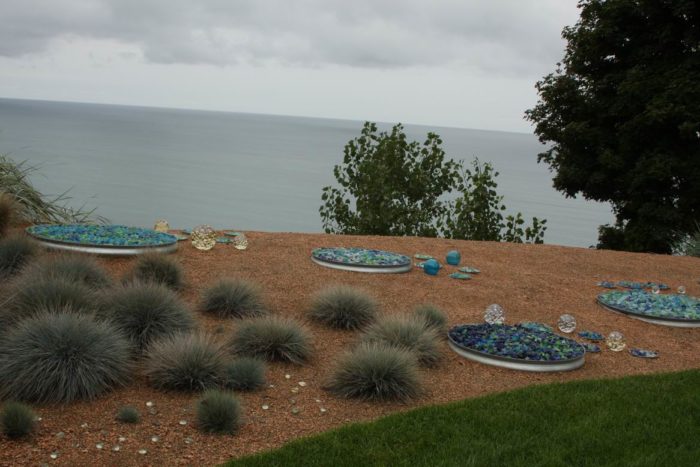 In this private garden in Michigan, the property drops off steeply, overlooking the shores of Lake Michigan. Sad that her grandchildren couldn't get to the beach, the homeowner/garden designer decided to bring the beach to them. Pea gravel stands in for sand, while circles of blue beach glass and glass baubles mimic tidal pools. 'Elijah Blue' blue fescue (Festuca glauca 'Elijah Blue', USDA Hardiness Zones 4-8) fills the role of beach grasses.
Welcome to the Fine Gardening Garden Photo of the Day blog! Every weekday we post a new photo of a great garden, a spectacular plant, a stunning plant combination, or any number of other subjects. Think of it as your morning jolt of green.
Sign up to get new posts delivered to your inbox each morning, so you'll always remember to take a look. We look forward to sharing our garden travels with you.
If you think you have a photo that we should share on the Garden Photo of the Day, email us. Send hi-res images to [email protected] with GPOD in the subject line. We'll only respond if we plan to use your photo.