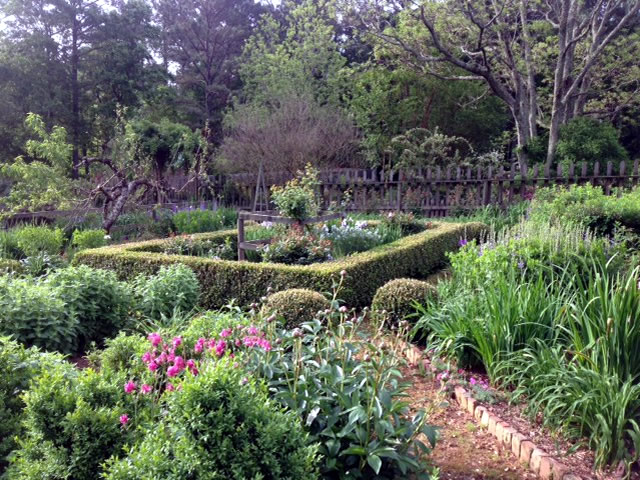 Liz Tedder has come a very long way with her plantation gardens.
"I live in Newnan, Georgia, south of Atlanta. We restored a Federal house and all of the outbuildings that were once part of the 1830's plantation, Oak Grove Plantation. My garden is 33 years old and was originally a completely clean canvas. Now there are approximately 5 acres of gardens. I grew up on a farm, have always loved plants and hard work. I have room for all kinds of plants and grow most things that will grow in our zone. I always push the limits. I have enjoyed your magazine since the very beginning. A friend in PA sent me my first subscription, so I guess I have had your magazines as long as I have had my garden. I am very frugal gardener, a friend of mine calls it Liz's " FISHES AND LOAVES DIVISION AND MULTIPLICATION". We compost, mulch, mulch and much more."
Have a garden you'd like to share? Email 5-10 photos and a brief story about your garden to [email protected]. Please include where you are located!
Have a mobile phone? Tag your photos on Instagram or Twitter with #FineGardening!
You don't have to be a professional garden photographer – check out our garden photography tips!
Do you receive the GPOD by email yet? Sign up here.
Follow us: @finegardening on Twitter | FineGardeningMagazine on Facebook | @finegardening on Instagram