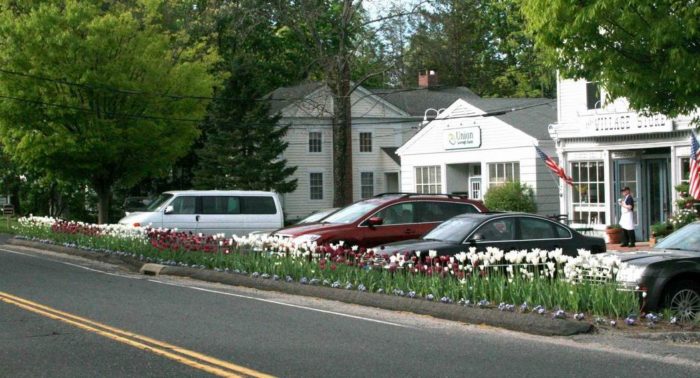 I pass the picturesque Bridgewater Village Store every day on my way to work, and over the years, I've been enthralled by their tiny little hell strip. Every season sees a new, striking design. This spring, it's a medley of gorgeous tulips (in exactly the colors I gravitate toward when buying bulbs, by the way) and blue pansies. It seems as if, instead of installing some blue rug junipers and forgetting about this tough little spot for years on end, the owners of this plaza have given some designer free reign to make some magic, and the budget to keep surprising us throughout the season. In just a few weeks, they'll be ripping out these tulips and planting something new and exciting. I can't wait! …and I'll be sure to post a photo or two.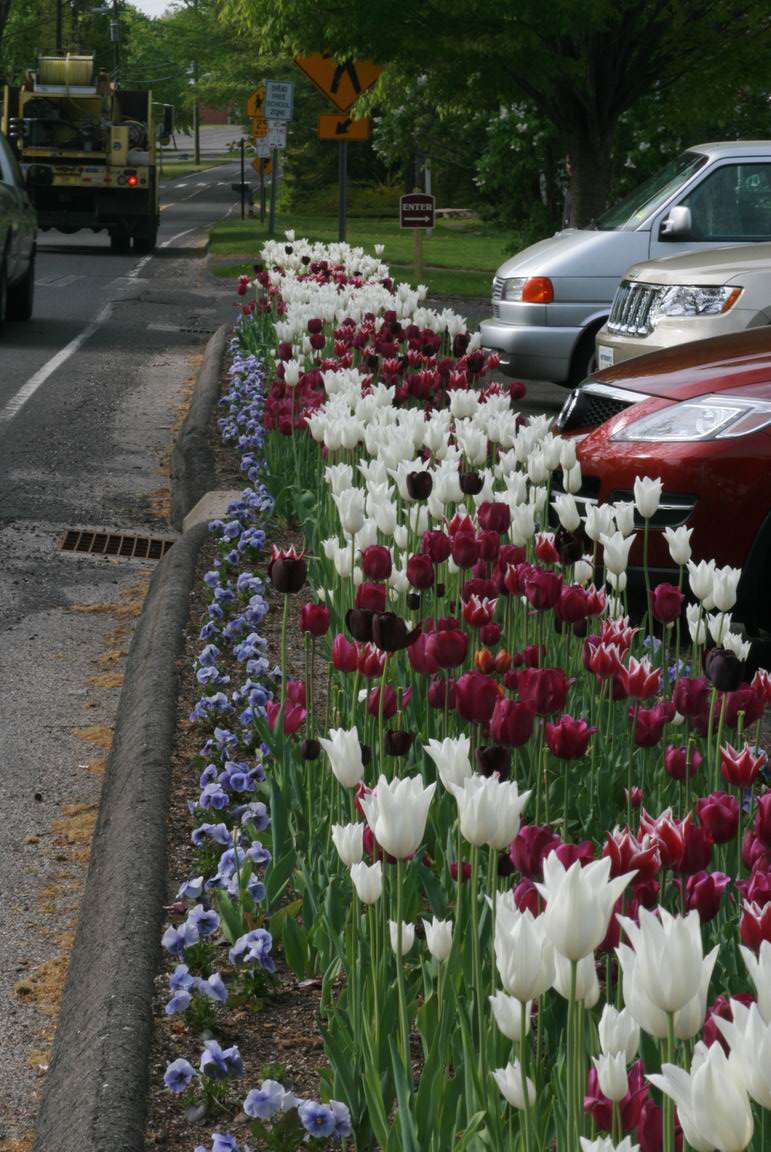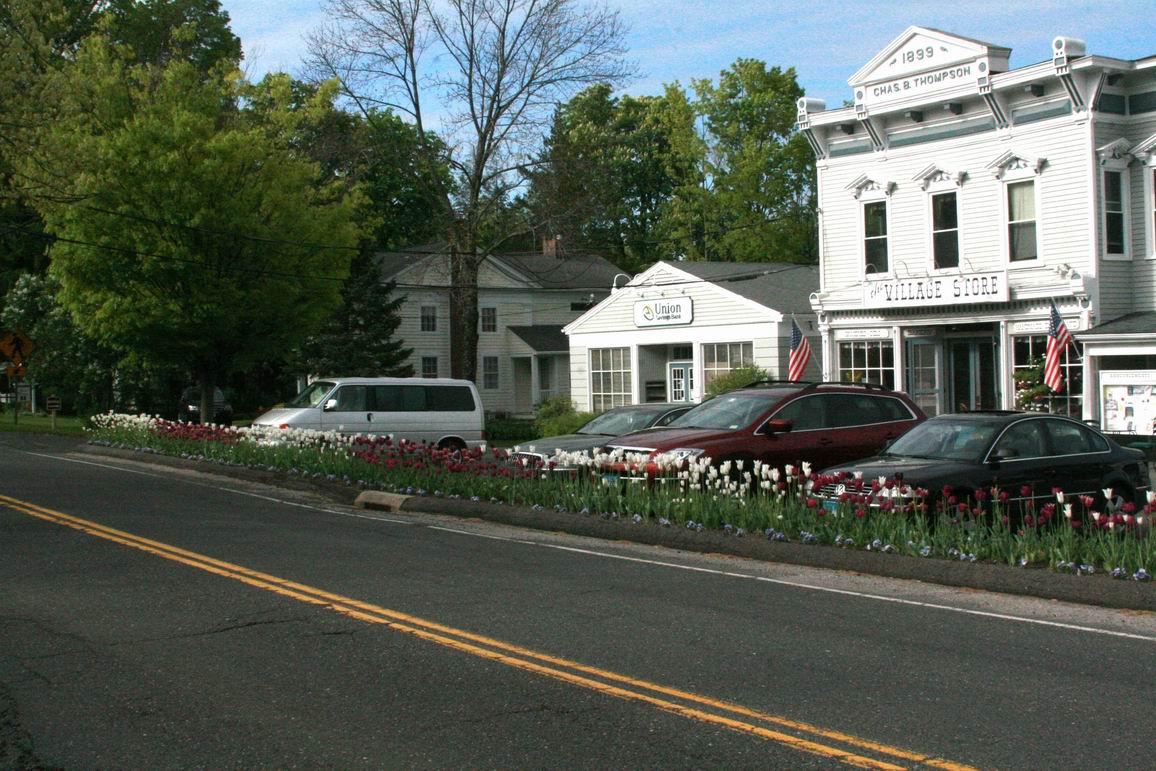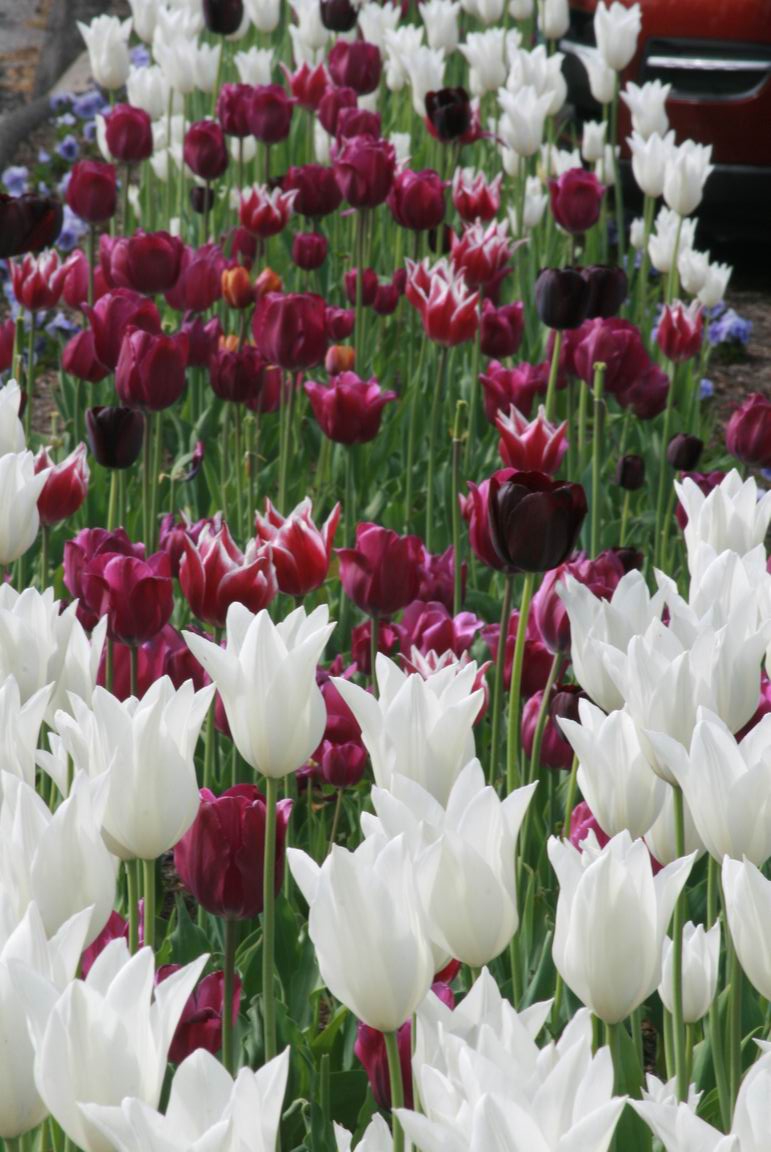 Welcome to the Fine Gardening GARDEN PHOTO OF THE DAY blog! Every weekday we post a new photo of a great garden, a spectacular plant, a stunning plant combination, or any number of other subjects. Think of it as your morning jolt of green.
Sign up to get new posts delivered to your inbox each morning so you'll always remember to take a look, or subscribe to our RSS feed. We look forward to sharing our garden travels with you.
READER PHOTOS: We love featuring your photos, too. If you think you have a photo that we should share on the Garden Photo of the day, email us. Send hi-res images if possible. We'll only respond if we plan to use your photo.