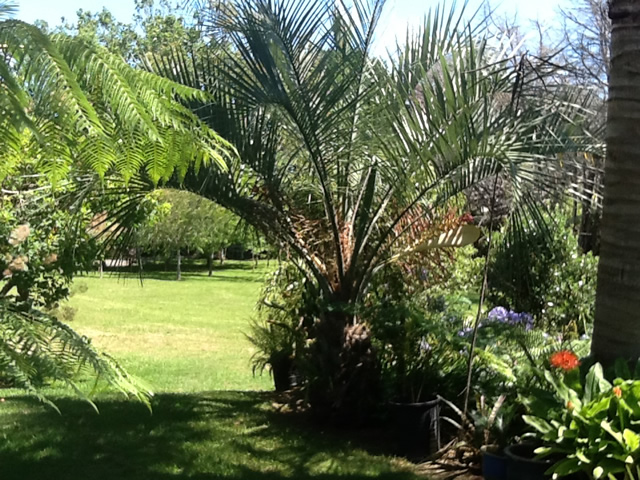 Let's take a refreshing visit to Niru and Mohan Patel's garden in Auckland, New Zealand!
"Here are some photos of our garden in South Auckland, New Zealand. We love sub tropical plants, which thrive here in the summer, but need protection during the cold winter frosts. We live in a rural aspect, surrounded by green grass fields, which are being slowly taken over by new housing. This is our little sanctuary, away from the busy traffic, close neighbours and the city centre. The garden's have been grown and designed by my plant-loving husband. When we bought this property, 20 years ago, it was made up of bare grass paddocks, that housed horses. It has been a labour of love, and we still enjoy adding new plants that we like. Luckily, we both enjoy gardening!"
Have a garden you'd like to share? Please email 5-10 photos (and a brief story about your garden) to [email protected], or tag your photos on Instagram or Twitter with #FineGardening!
Whether you've never shared before or you've been featured multiple times, we want to see your garden! You don't have to be a professional garden photographer – check out our garden photography tips!
Do you receive the GPOD by email yet? Sign up here!