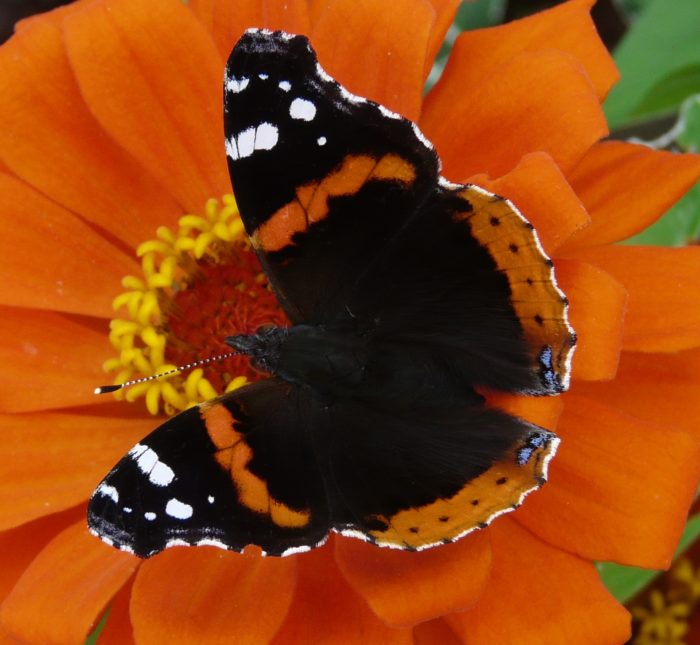 Today we're enjoying some beautiful photos by Dianne Nodine and her husband, Paul. They live in Belfast Maine, where they love gardening and love growing plants that help wildlife. They also love photographing beautiful scenes from nature, as you will see!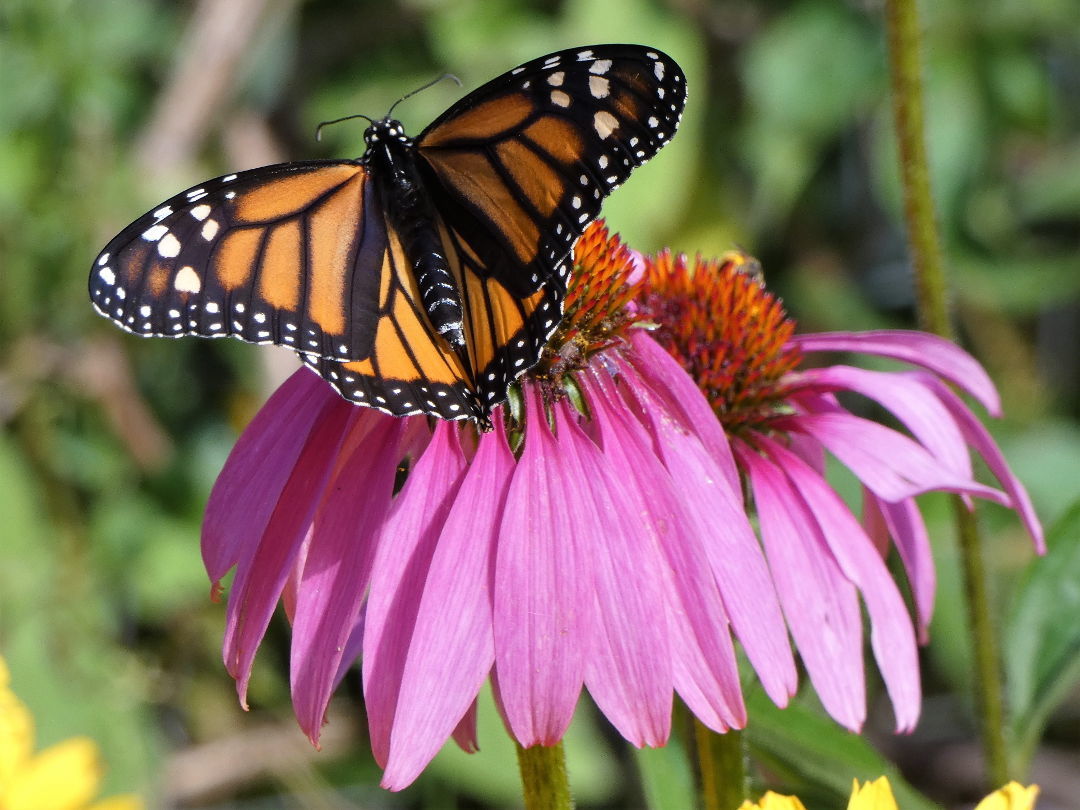 A monarch butterfly rests on a purple coneflower (Echinacea purpurea, Zones 3–9). The blooms of flowers in the daisy family, like this coneflower, are called composite blooms because they are made up of many small flowers growing tightly together. Butterflies love them because they offer a lot of nectar to sip and a nice wide area to land on.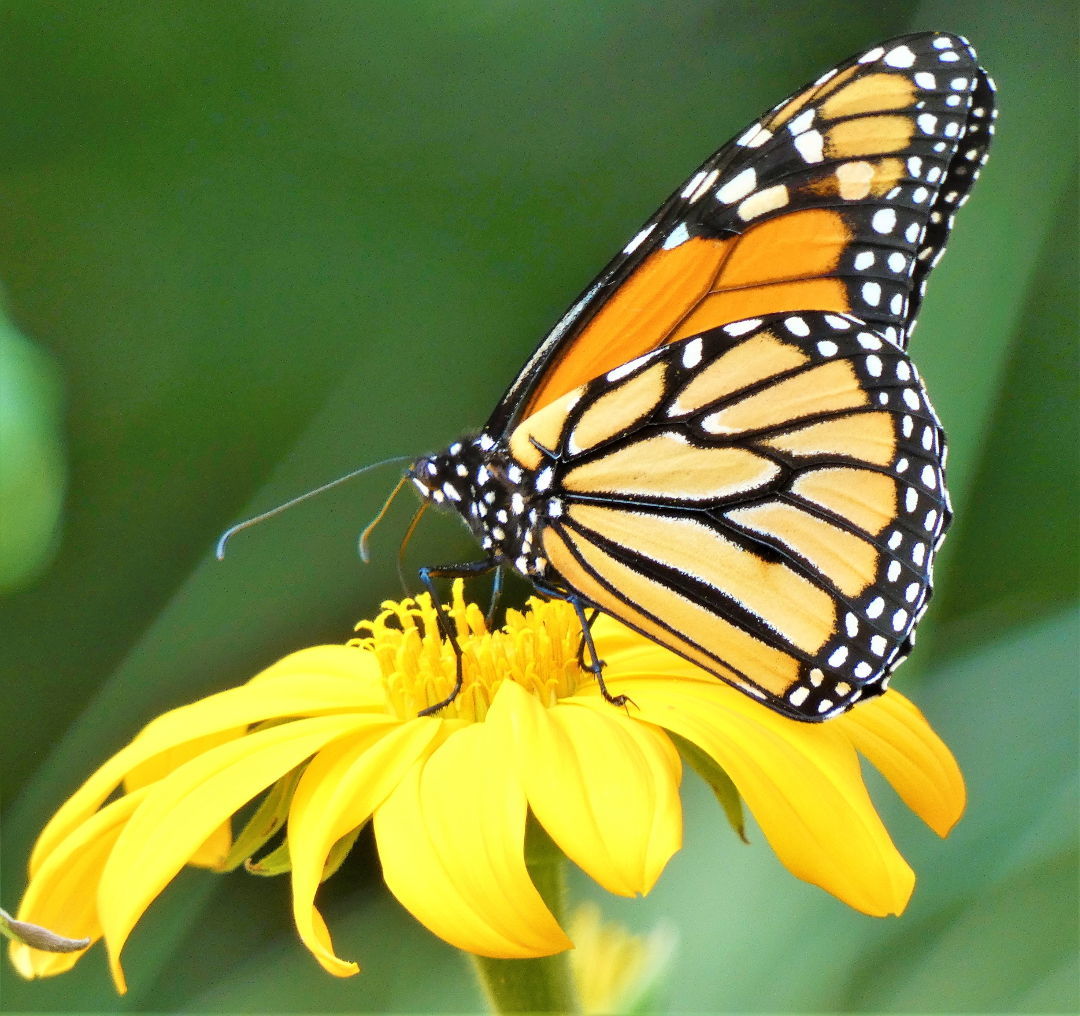 This monarch is on a Mexican sunflower (Tithonia rotundifolia, annual). Once again, the daisy flower-form is a butterfly favorite. The Mexican sunflower is, of course, from Mexico, which is where this monarch—or maybe one of its children—will be headed when the time comes for them to migrate south for the winter.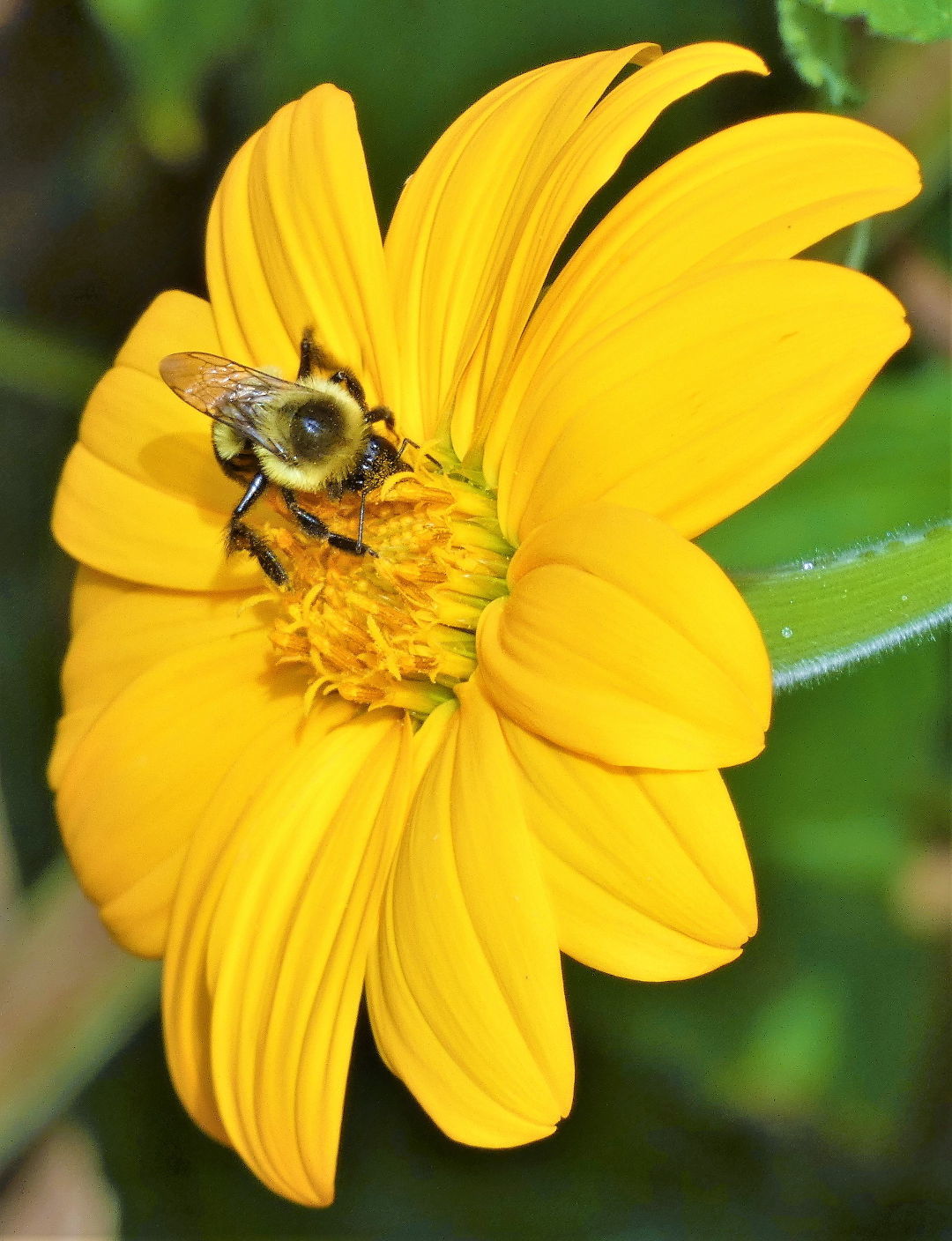 Butterflies aren't the only ones who enjoy a good Mexican sunflower bloom. Here a bumblebee digs in for a good meal.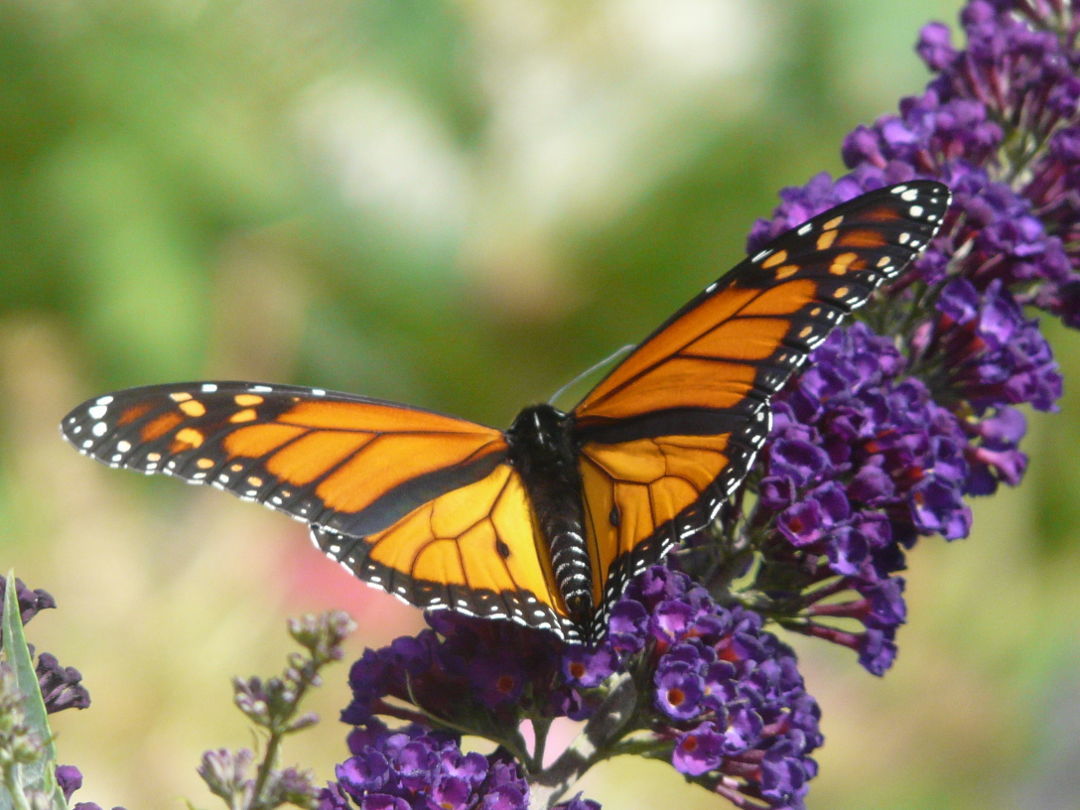 A butterfly bush (Buddleia davidii, Zones 6–9) is always a favorite with hungry insects.
Monarchs are among the most beloved of butterflies, but many other beautiful species can be found in the garden. This red admiral has stopped by for some nectar, which is a little unusual. This species actually prefers to feed on rotting fruit and sap from wounds on trees. The caterpillars feed on the leaves of stinging nettles and a few related species of plants.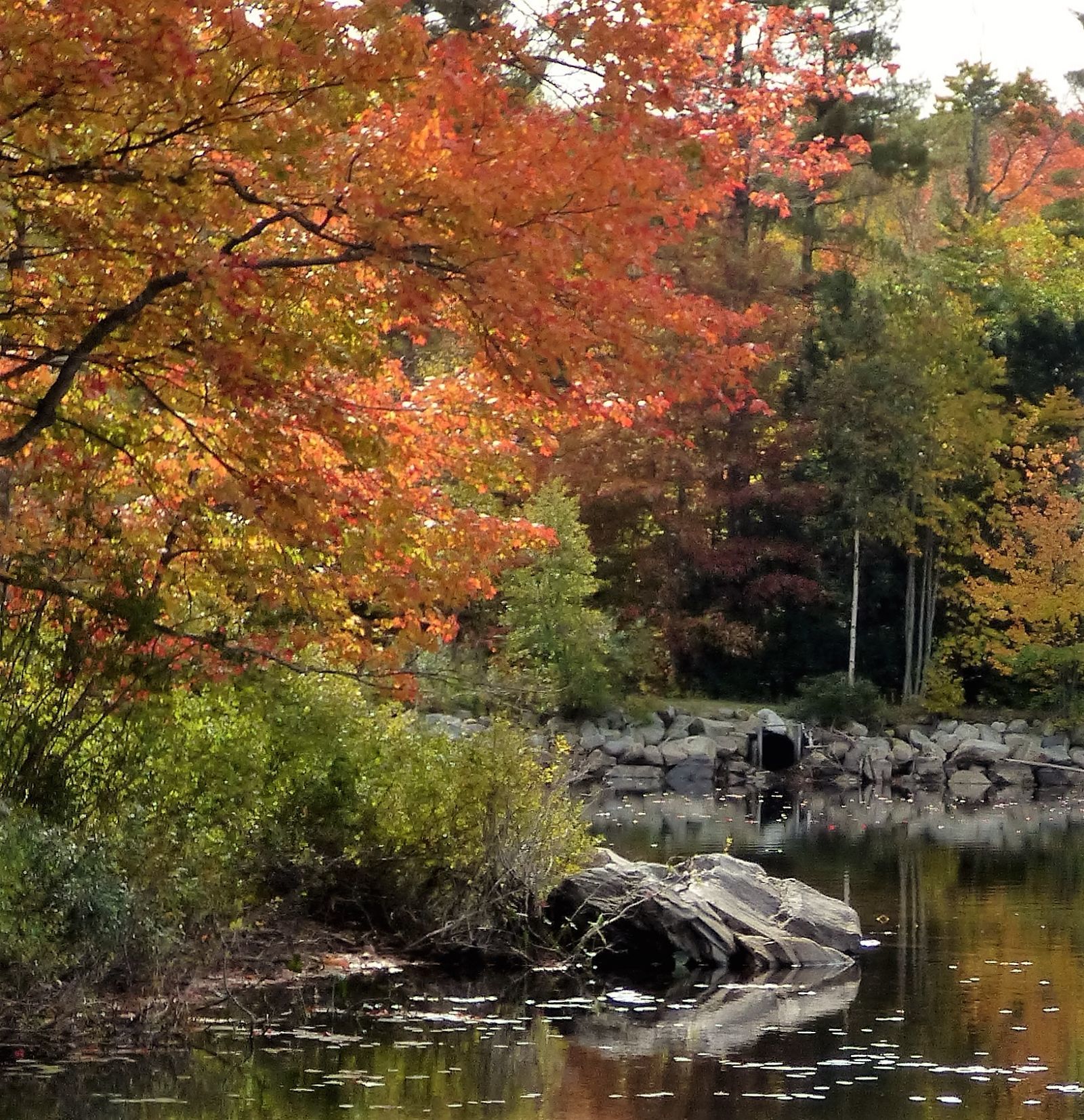 Stepping back from the close-ups of feeding pollinators, here's an image of a place Dianne and Paul love to visit: Ellis Pond in Brooks, Maine, with the trees just beginning to shift into the famous beauty of a New England autumn.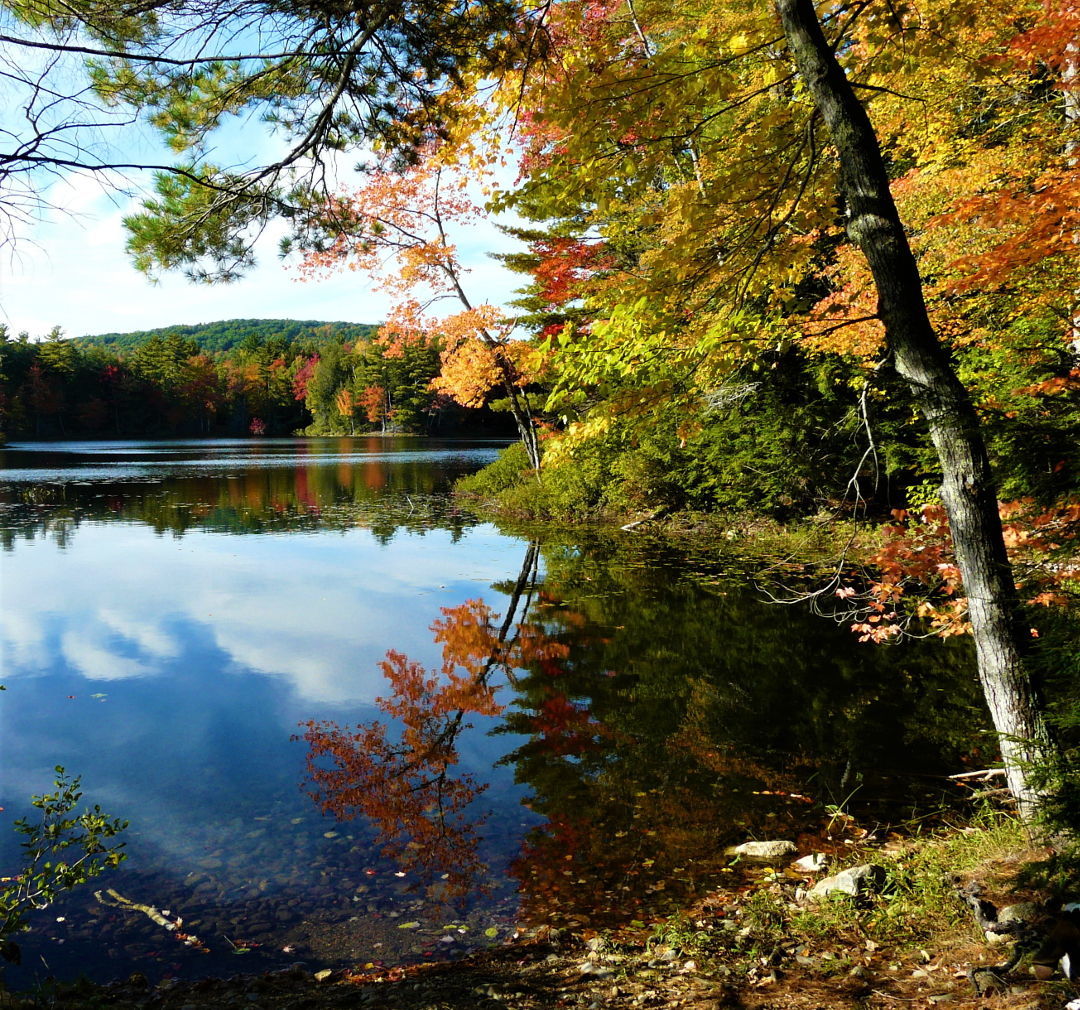 Another view of Ellis Pond. Natural areas like this are just as critical as flower-filled gardens to creating the proper habitat for the pollinating bees and butterflies we love so much.
Have a garden you'd like to share?
Have photos to share? We'd love to see your garden, a particular collection of plants you love, or a wonderful garden you had the chance to visit!
To submit, send 5-10 photos to [email protected] along with some information about the plants in the pictures and where you took the photos. We'd love to hear where you are located, how long you've been gardening, successes you are proud of, failures you learned from, hopes for the future, favorite plants, or funny stories from your garden.
If you want to send photos in separate emails to the GPOD email box that is just fine.
Have a mobile phone? Tag your photos on Facebook, Instagram or Twitter with #FineGardening!
You don't have to be a professional garden photographer – check out our garden photography tips!
Do you receive the GPOD by email yet? Sign up here.