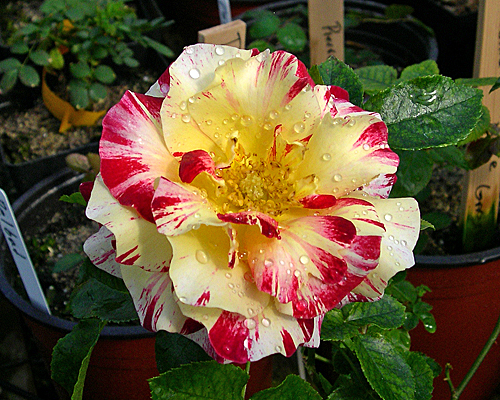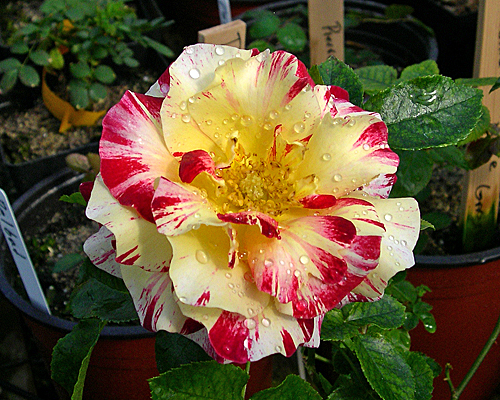 Our local weather person is now back in my good graces. After weeks of seven day forecast that made me feel I was in a hot tropical version of Ground Hog Day, I finally see our temperatures coming down and more importantly for roses cooler nights coming on.
Why is this important?
When the nights turn cool again roses start waking up from their summer nap to get themselves ready for the fall show. Cool nights bring on good new growth as well. In fact, around here September is our second most active growing month after April. For this week's blog we'll talk a little about some things you can do to help your roses get ready for the fall display.
Fertilizing. If you are using our organic time release fertilizer program now is the time to add your late summer feeding. This will be the one with less nitrogen than spring because we don't want to have new growth well into fall because it can get damaged by a sudden freeze. Another product I sometimes use this time of year is any kind of natural seaweed or kelp based product. Summer takes a lot out of roses and these products put some nutrients back in and really green up the foliage nicely. Think of them as a nice boost out of summer. They are almost all applied via foliar feeding and that gets them into the leaves and the rose quickly so they can get right to work.
Trimming. Take a pass through the roses checking for dead wood and weak growth. A late summer trimming will also help spur the new growth quickly, giving it plenty of time to harden off for winter. If your roses have grown out of hand by all means feel free to shape them back up. Good rule of thumb is to not take off more than 1/3 of the bush's size. If it needs harder pruning that is best left until late winter.
Mulch. If your mulch is getting thin in places now is a good time to apply a little more. As the roses are going to start actively growing again it's good to keep that root zone moist and at an even-temperature. Use a good hardwood mulch. Many cities are now offering it for free as part of their recycling program. If not, check with a tree trimming company.
Water. Because the roses will again start actively growing keep an eye on the watering. They may actually need more water now then they did during the heat of summer when they were semi-dormant. Remember our little watering rule. Water them deeply and then wait. When they droop you've waited one day too long. Count the days back to when you did the first water, subtract one and there is your watering schedule.
Most gardeners think of roses as looking their best in spring. And while the spring show is terrific with a little extra work in late summer your fall show can be just as good!
Happy Roseing!
Paul