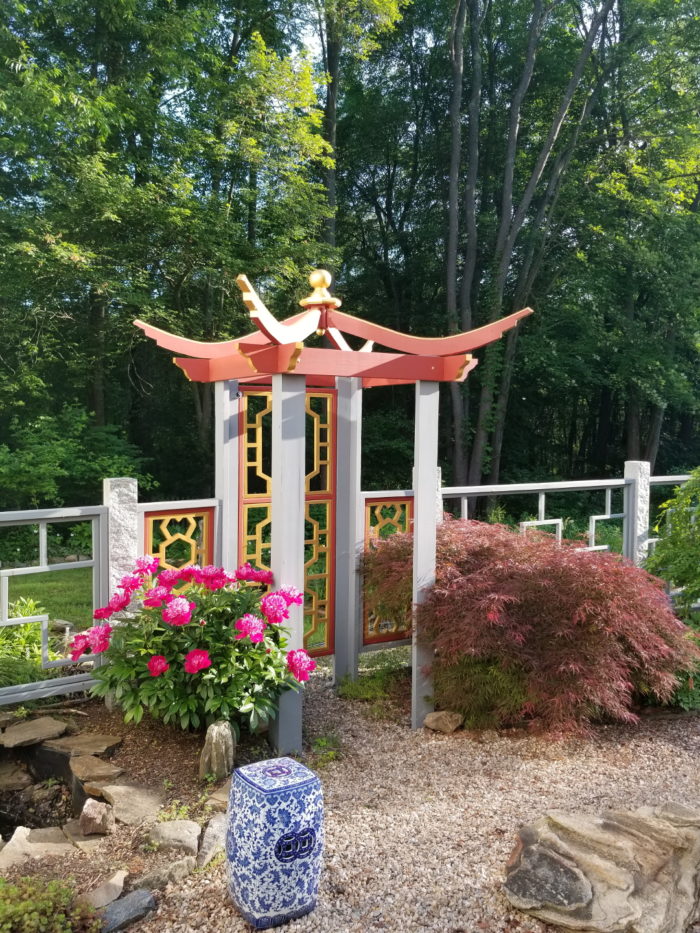 Today's Chinese-inspired garden comes from Bill Sullivan:
I live in Bethel, Connecticut, and have been working on the garden for 20 years. All of the plants in the garden either originate in China or are commonly found in Chinese gardens. The hardscape includes lattice based upon historic examples from the Ming Dynasty, fence panels based upon the Chinese character for longevity (shou), and, of course, rocks.
My work for a large international company gave me the opportunity to travel to China, and I always included a few personal days to explore. Consequently, over the years I visited many of the most famous gardens, especially those in Suzhou. I began to research the history and aesthetics of Chinese gardens. As I became even more intrigued, I started my own little tribute garden. That allows me to incorporate many of the elements on a much smaller scale. I do all the work (planting and hardscape) myself but rely upon my wife for advice. She's the real gardener in the family.
By the way, I try to make it clear that this is not a re-creation of a Chinese garden, but a Yankee's attempt to capture the aesthetic elements and concepts such as feng shui. There's no room for a lake or a pavilion.
My favorite aspect of my garden is the stones; the Chinese call them "the bones of the earth." I like them because they require no watering, weeding, or fertilizing, and the deer won't eat them. My problem child is a Rodhea sinensis. The Chinese call this plant "green for one thousand years," but no matter where I put it, mine fails to live up to its name.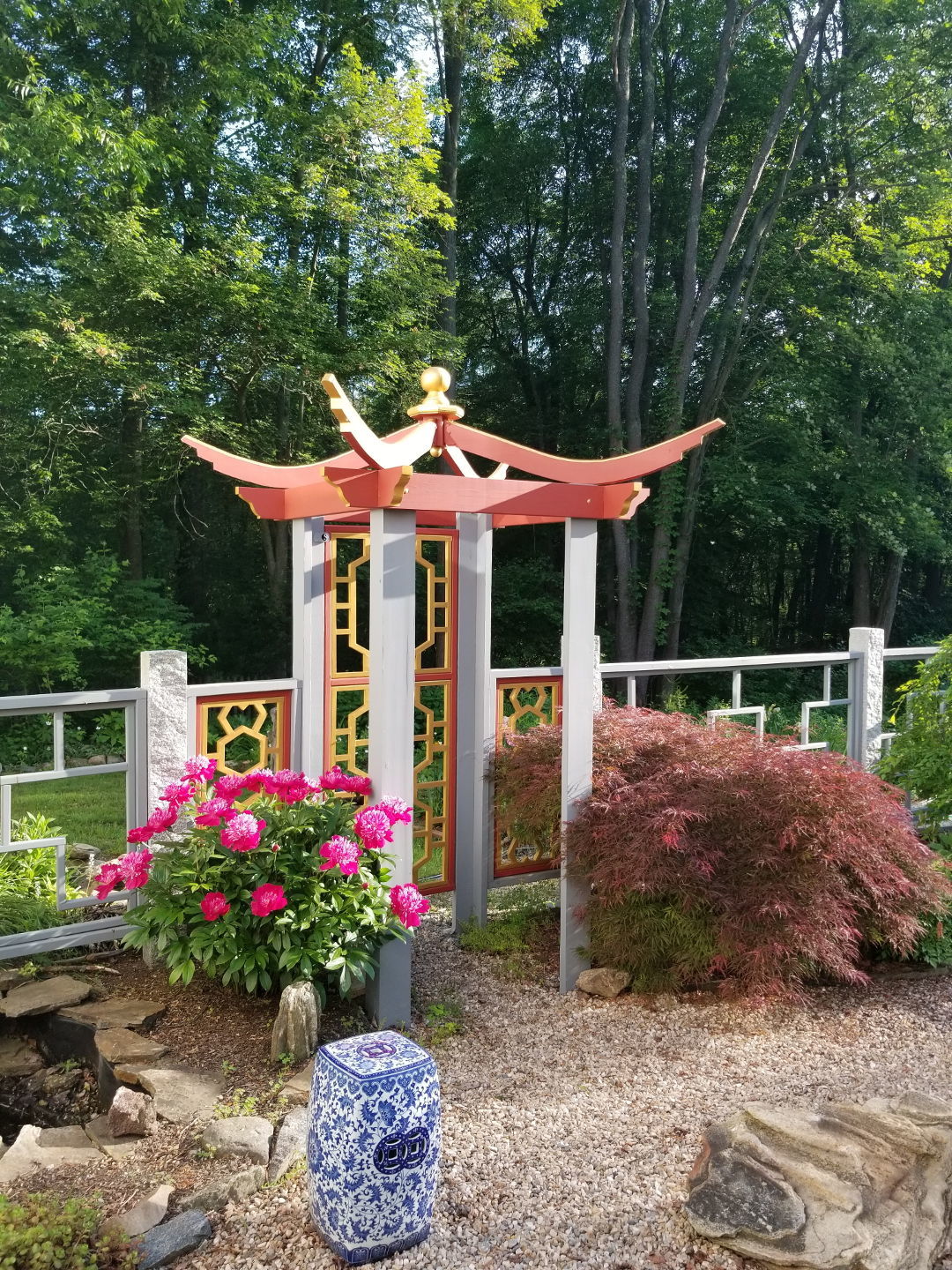 The gate to the Chinese-themed garden "The Garden of Happy Forgetfulness."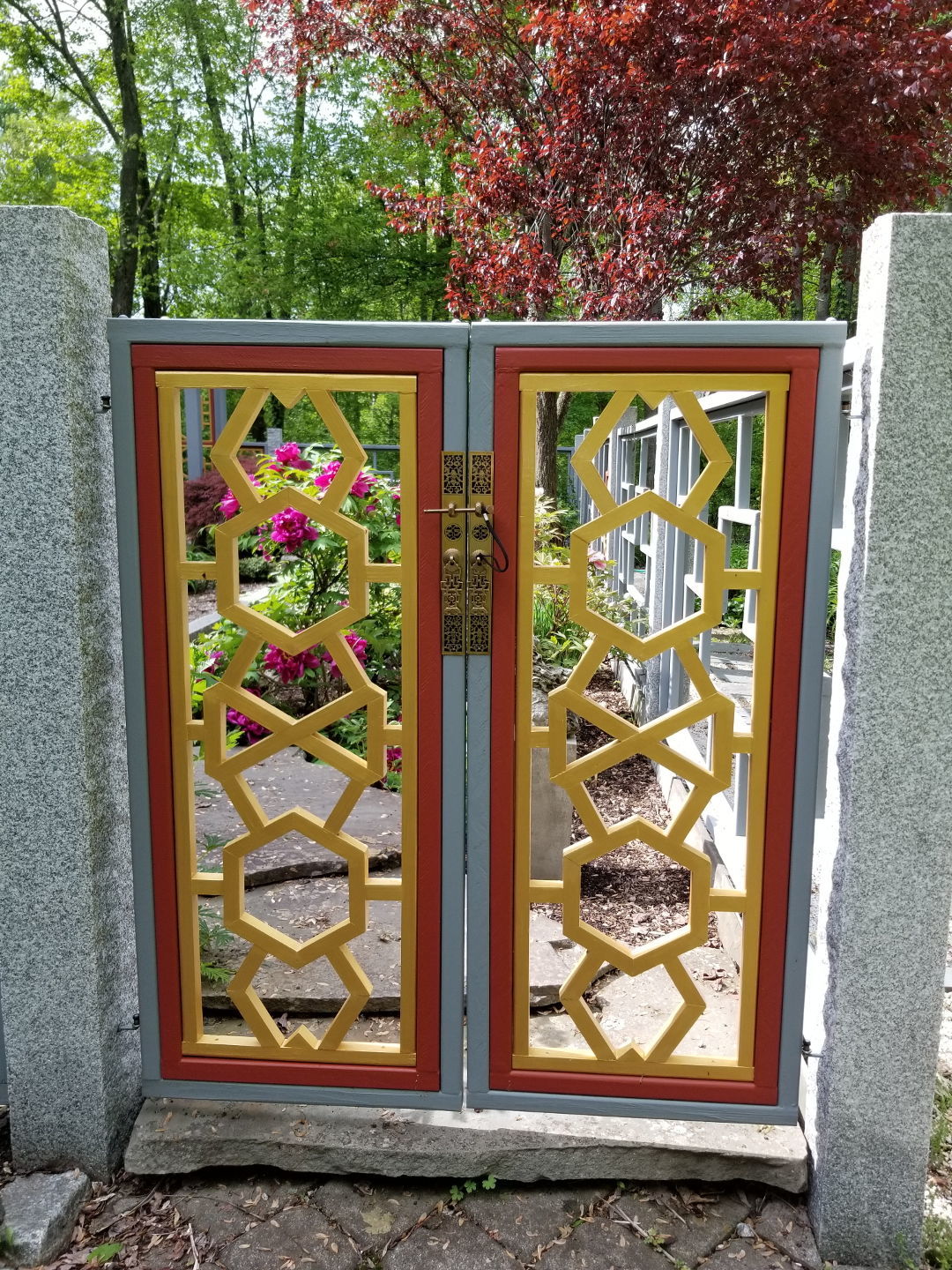 Detail of a gate leading into the garden.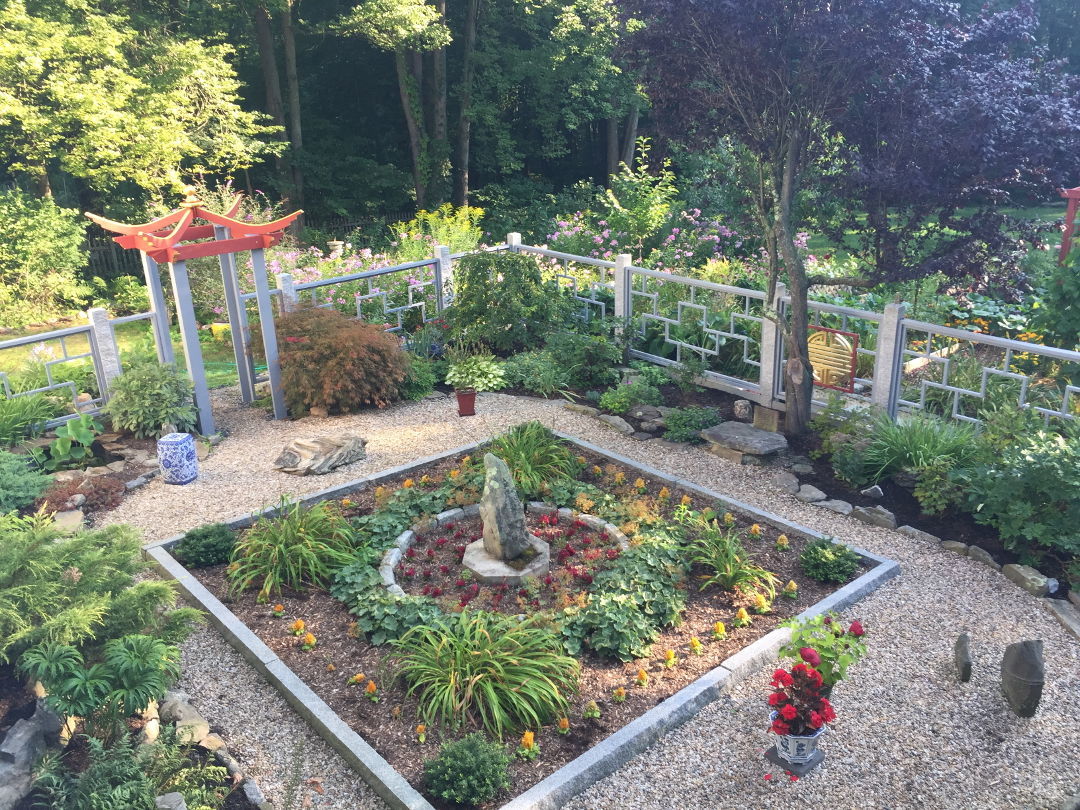 Overview of the garden, designed on Chinese gardening principles.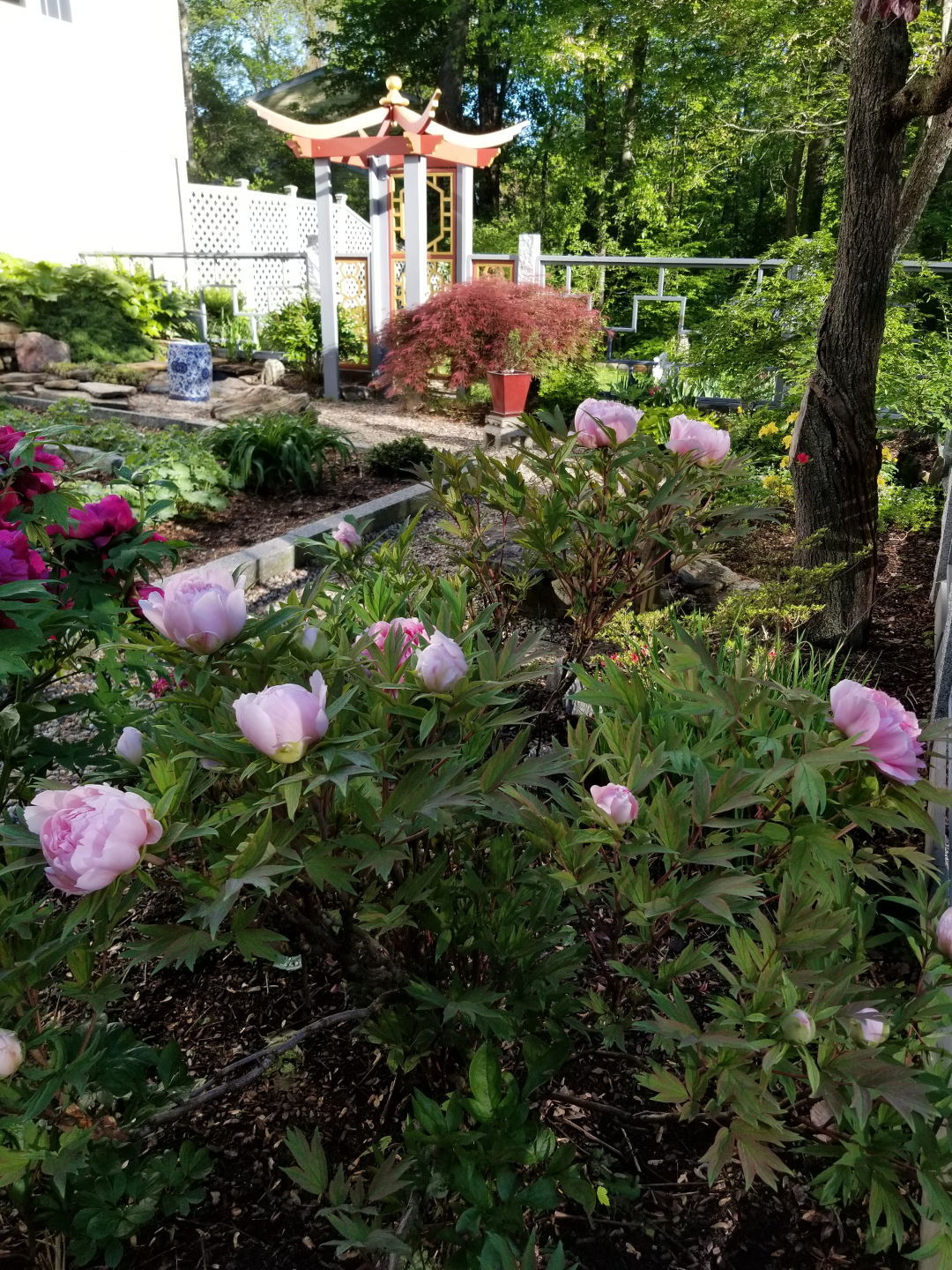 The garden is filled with plants from China. View our plant guide to Chinese hardy orchids.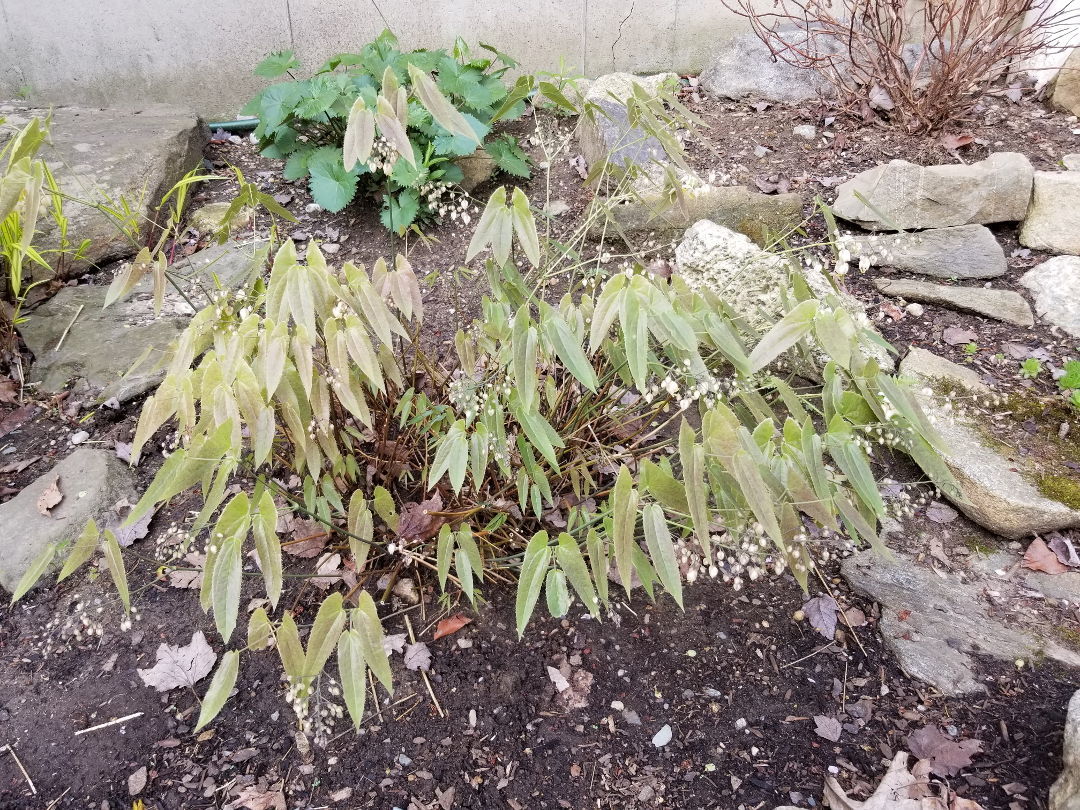 My favorite plants are the epimediums. This is E. wushanensis, a spiny variety discovered by Darrell Probst in China.
A chipmunk enjoys the design and sculpture as well. Read this for more garden ornament ideas.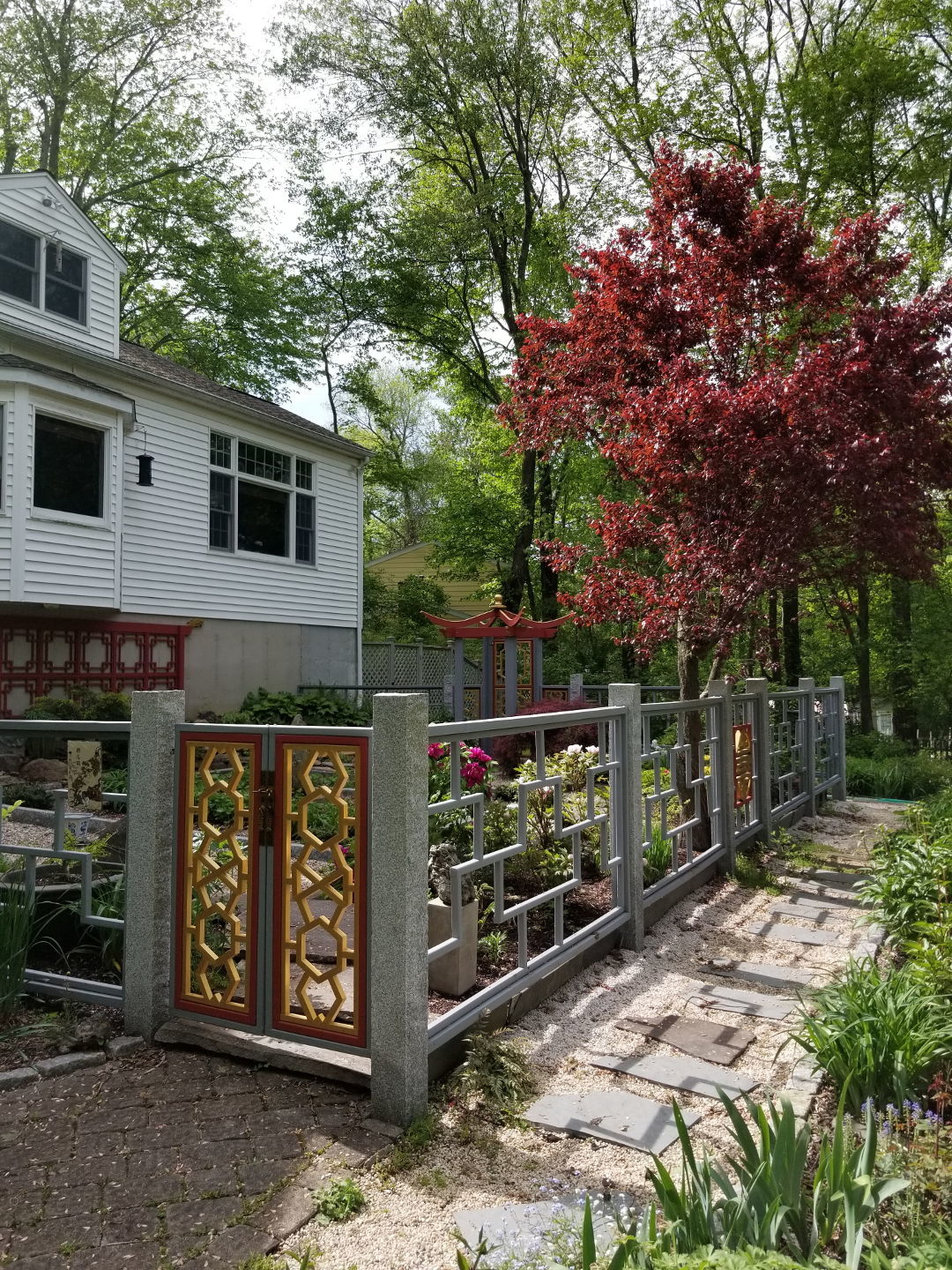 View from outside the garden fence.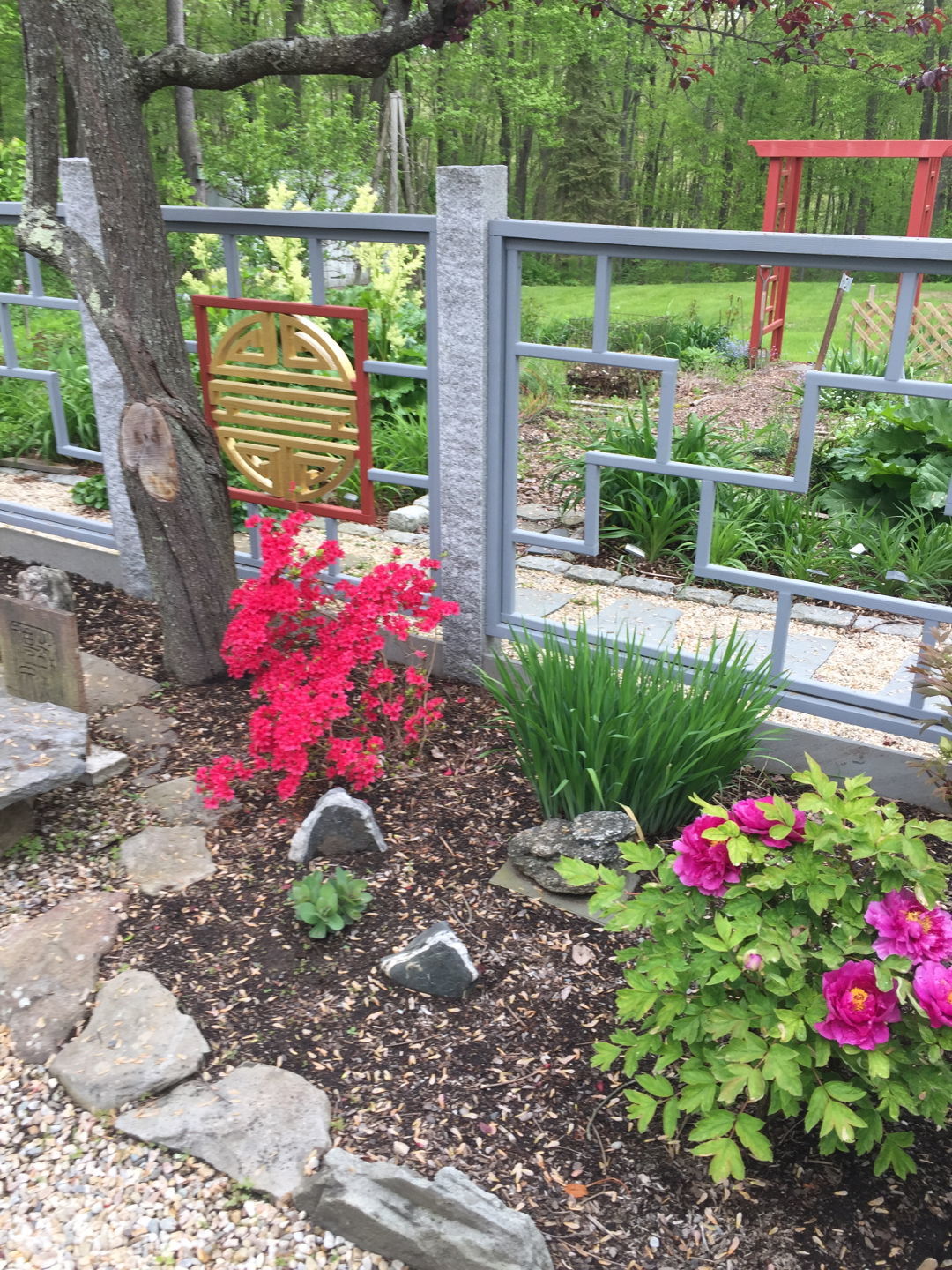 Detail of the garden fence.
Have a garden you'd like to share?
Have photos to share? We'd love to see your garden, a particular collection of plants you love, or a wonderful garden you had the chance to visit!
To submit, send 5-10 photos to [email protected] along with some information about the plants in the pictures and where you took the photos. We'd love to hear where you are located, how long you've been gardening, successes you are proud of, failures you learned from, hopes for the future, favorite plants, or funny stories from your garden.
If you want to send photos in separate emails to the GPOD email box that is just fine.
Have a mobile phone? Tag your photos on Facebook, Instagram or Twitter with #FineGardening!
You don't have to be a professional garden photographer – check out our garden photography tips!
Do you receive the GPOD by email yet? Sign up here.