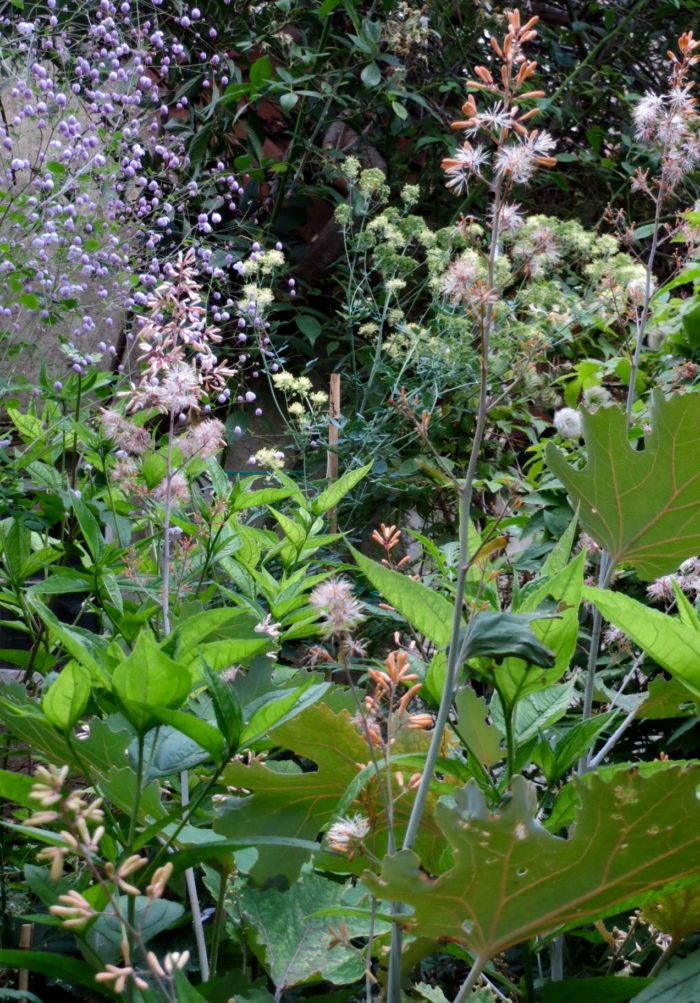 Today's photos come from Miranda Sipe, who gardens in Frome in the United Kingdom.
I've been gardening in Frome for 28 years now. As a botanist by training (and even worse, a plant taxonomist), I have to fight the temptation to squeeze in one of everything, resulting in unplanned chaos.
Recently, I've been planting more for autumn, my favorite season; more michaelmas daisies (asters), Euonymus 'Coral Charm', aralias and aconites (monkshoods). The photos here are from early September.
My garden is sheltered by several trees, so there's not too much full sun, but the soil is brilliant, having been cultivated by a long succession of gardeners. I don't dig, except for new planting, and I mulch twice a year with mushroom compost or farmyard manure mixes.
The photos probably don't show enough of the garden for your purposes, but I've enjoyed looking through the progress made over my time here, especially as I'm renovating and replanting, following an unauthorized (and unsupervised!) commando raid earlier this year by next door's scaffolding team. I'm using the resulting devastation as an opportunity for garden development!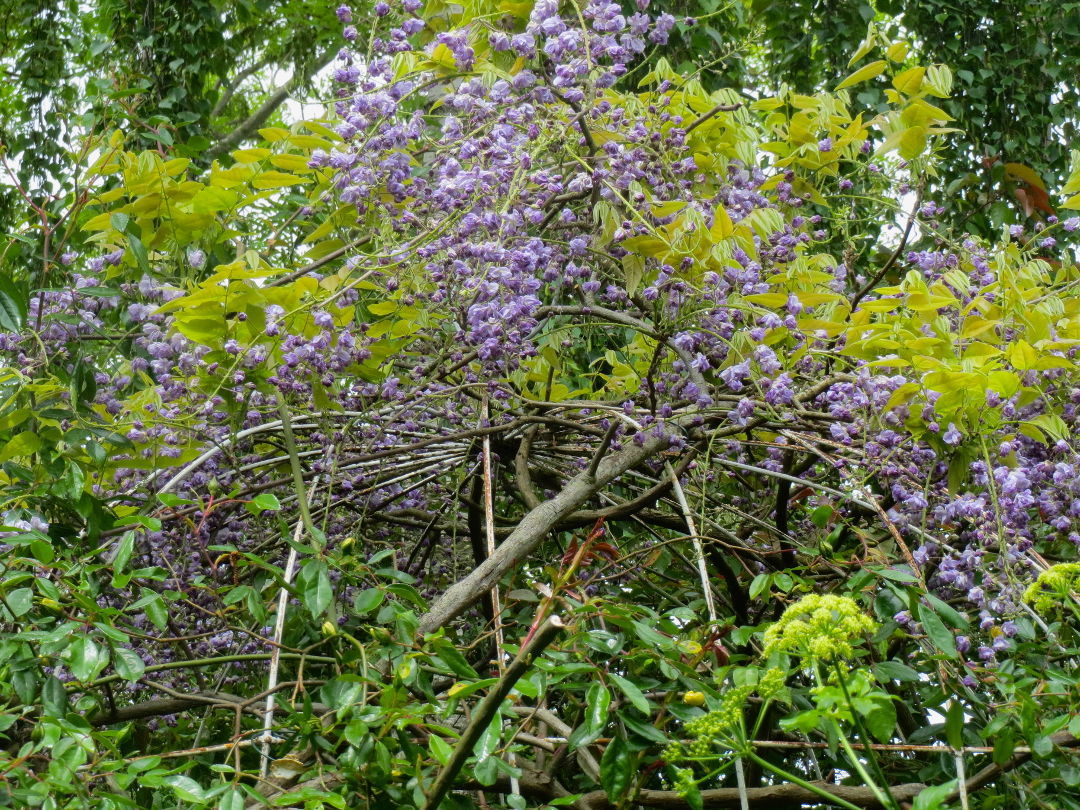 This Wisteria floribunda 'Violacea Plena' (Japanese wisteria, Zones 4–9) has quietly grown 30 feet up the birches behind the pergola, unnoticed until this year! With it is yellow Alexanders (Smyrnium olustratum, Zones 7–10). Umbellifers (the carrot family) are a favorite plant family of mine, and I'm slowly filling up the garden with as many different species as I can find. These photos are from last spring.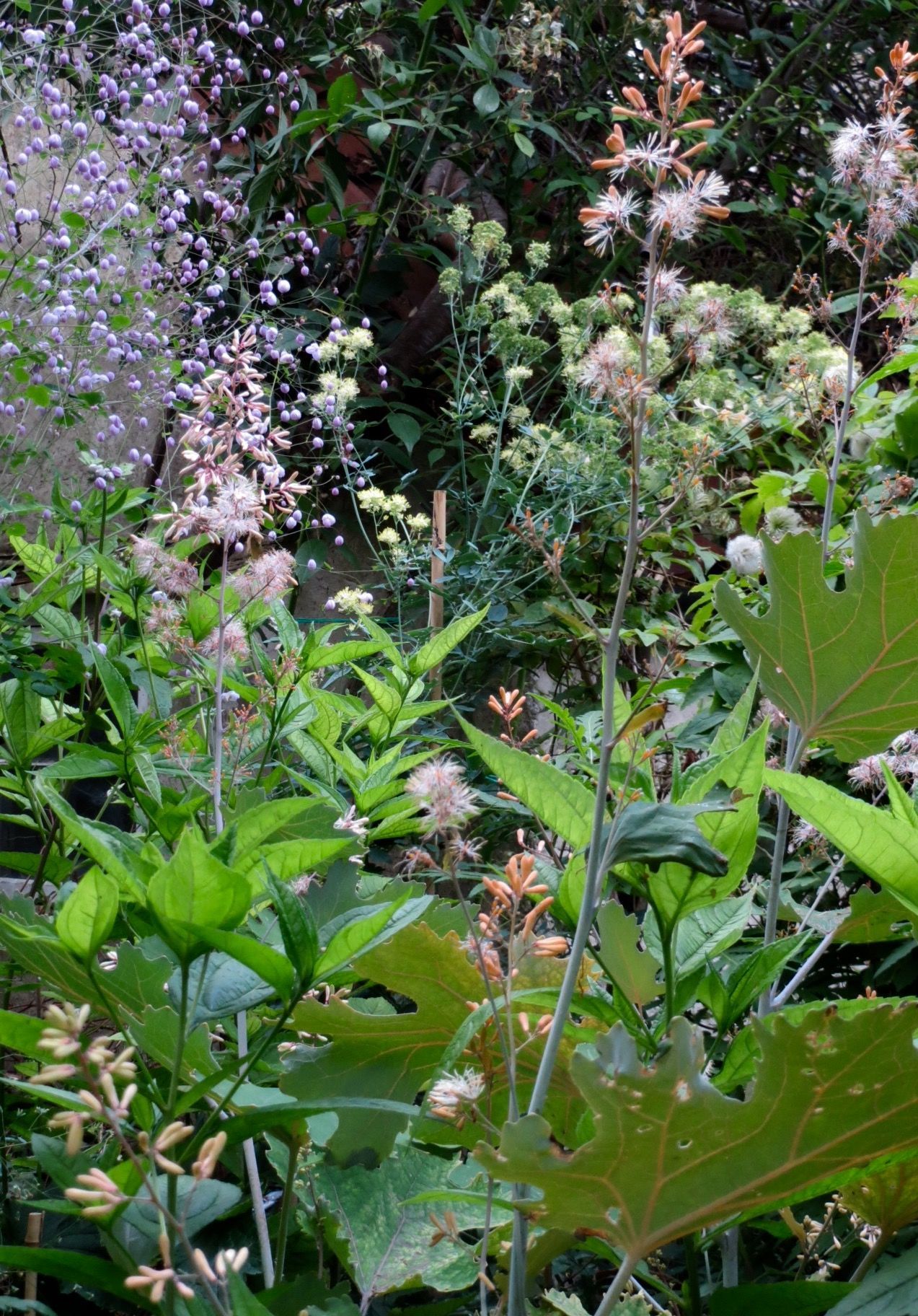 Thalictrum delavayi (Chinese meadow rue, Zones 4–7), Thalictrum lucidum (Shining meadow rue, Zones 5–9), and Macleaya 'Coral Charm' (plume poppy, Zones 3–8).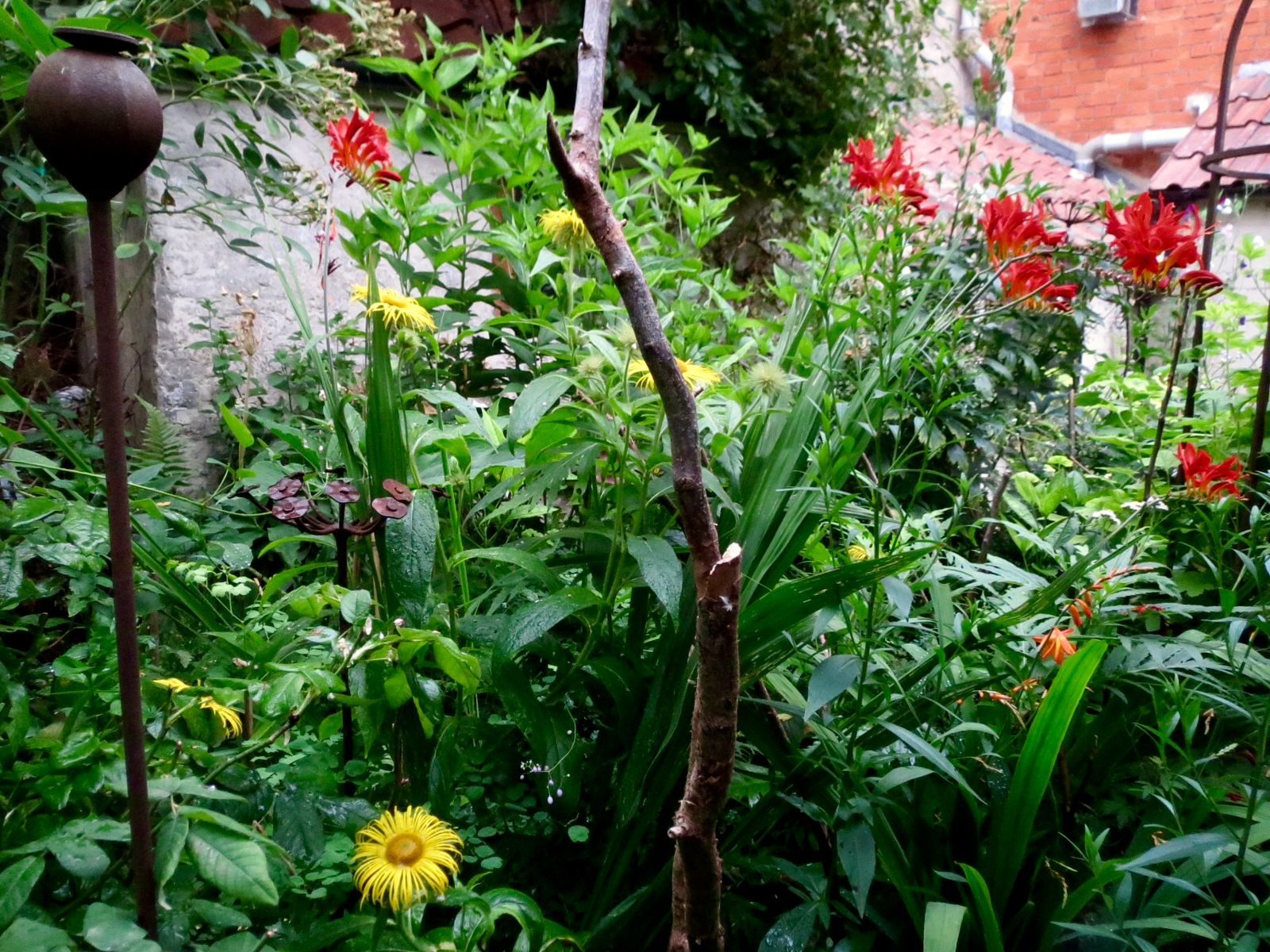 Late summer/early autumn in the garden with the red flowers of Crocosmia 'Lucifer' (Lucifer crocosmia, Zones 6–9) and yellow blooms of Inula helenium (elecampane, Zones 3–7).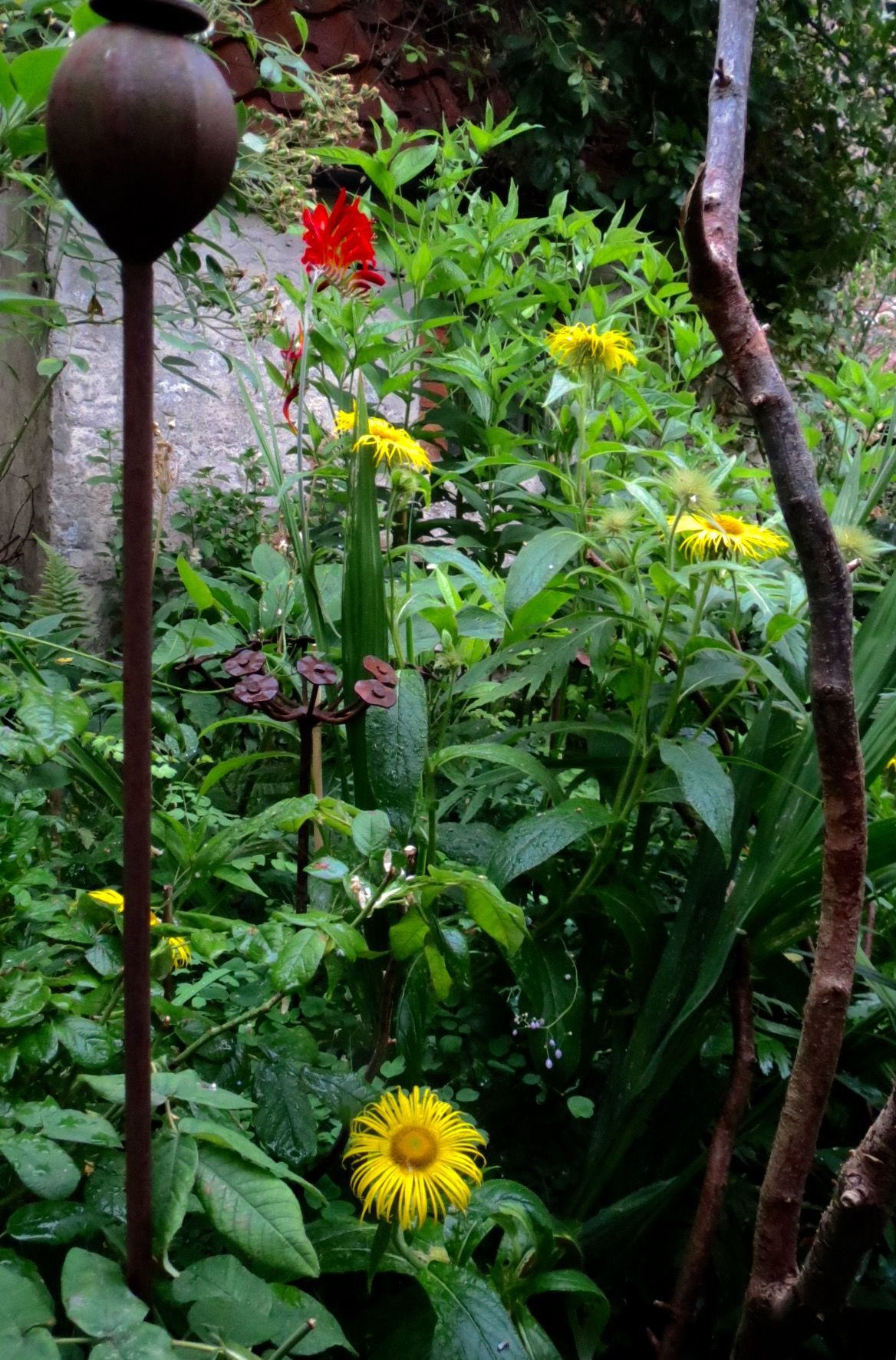 Another view of the same planting.
Have a garden you'd like to share?
Have photos to share? We'd love to see your garden, a particular collection of plants you love, or a wonderful garden you had the chance to visit!
To submit, send 5-10 photos to [email protected] along with some information about the plants in the pictures and where you took the photos. We'd love to hear where you are located, how long you've been gardening, successes you are proud of, failures you learned from, hopes for the future, favorite plants, or funny stories from your garden.
If you want to send photos in separate emails to the GPOD email box that is just fine.
Have a mobile phone? Tag your photos on Facebook, Instagram or Twitter with #FineGardening!
You don't have to be a professional garden photographer – check out our garden photography tips!
Do you receive the GPOD by email yet? Sign up here.