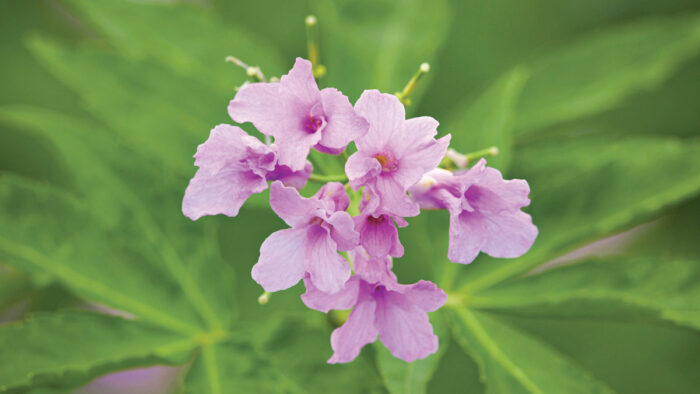 We all have certain plants that immediately come to mind when thinking of a garden in spring. For many, these are daffodils, tulips, and hyacinths skirting the trunks of flowering magnolias, cherries, and lilacs. But as William Cullina discusses in his article 9 Perennials to Liven Up Your Spring Garden, there are lots of out-of-the-ordinary or simply underappreciated plants that can elevate your spring garden to something spectacular.
Find some outstanding spring plants for the Northeast below. And discover even more surprising spring stars in 9 Perennials to Liven Up Your Spring Garden.
---
1. Addison's Leather Flower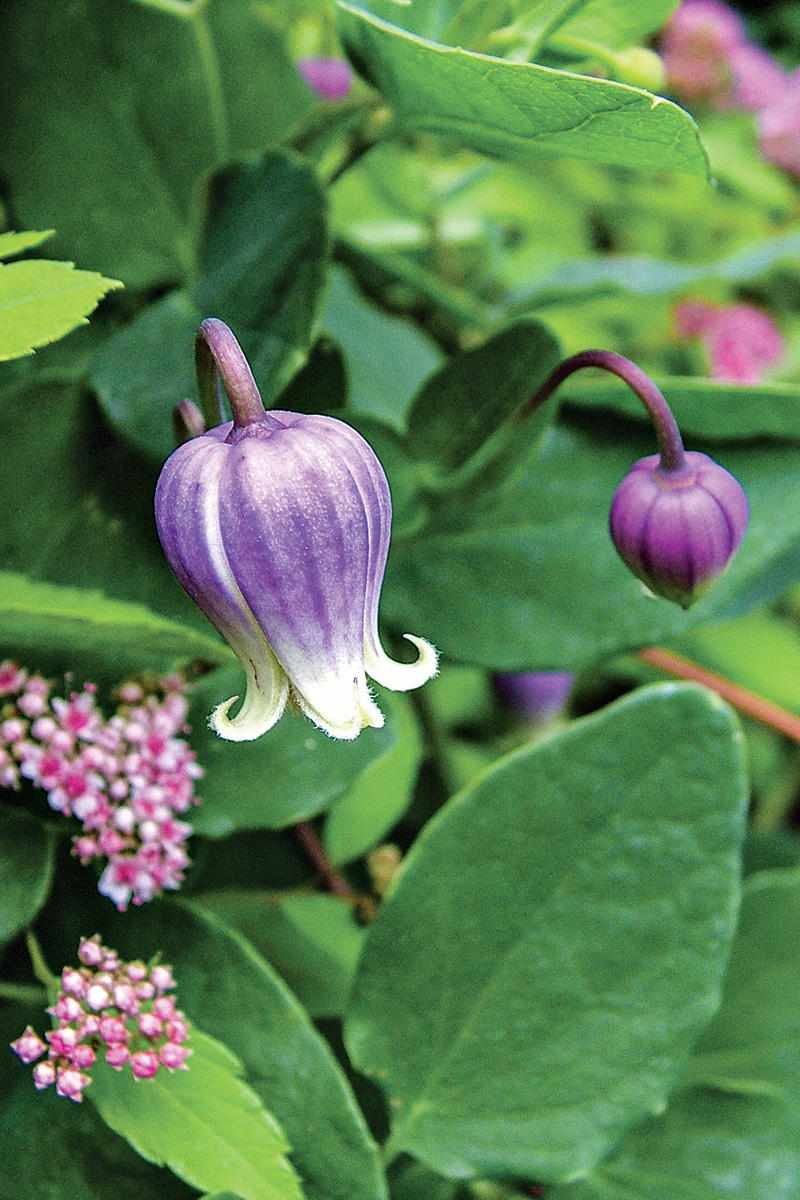 Name: Clematis addisonii
Zones: 5–8
Size: 24 to 30 inches tall and 3 to 4 feet wide
Conditions: Full sun to partial shade; well-drained soil
Native range: Southeastern United States
Endemic to limited regions of Virginia, this is a rare native species worthy of inclusion in any garden—and it's carefree and easy to grow. Be sure to place this shrubby clematis at the front of the border, where its multitude of 1-inch, rosy-mauve, nodding, bell-shaped flowers can be appreciated in midspring. Reblooming will continue throughout summer and into early fall. Allowing this rambling beauty to mingle with gold or chartreuse foliage will create a stunning combination, the striking leaves providing the perfect backdrop for the unusual flowers.
2. 'Quasimodo' Ozark Witch Hazel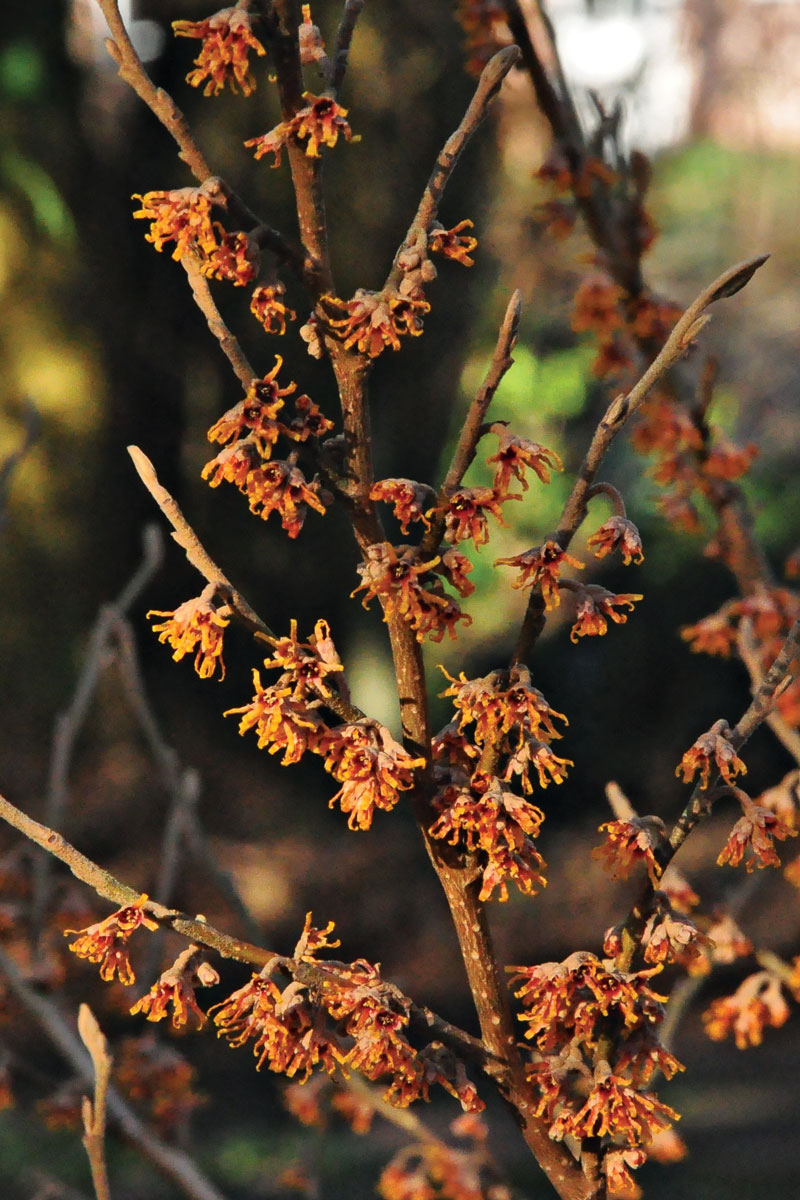 Name: Hamamelis vernalis 'Quasimodo'
Zones: 5–9
Size: 3 to 4 feet tall and wide
Conditions: Full sun to partial shade; well-drained soil
Native range: Missouri, Arkansas, eastern Oklahoma
Hybrid witch hazel selections (Hamamelis × intermedia and cvs., Zones 5–8) have become popular choices for gardeners looking to add a splash of late winter or early spring color. Their bright yellow, orange, or red flowers are some of the first to appear as the landscape awakens from its winter slumber. Ozark witch hazel brightens spring with similarly colored, if smaller, flowers than its hybrid cousins. 'Quasimodo' is a particularly exciting dwarf cultivar whose dense, rounded habit makes it perfect for the smaller landscape. The stems are heavily laden with spicy and fragrant orange flowers. Place this diminutive shrub near a frequently used walkway or front door in order to enjoy its intoxicating fragrance.
3. Showy Toothwort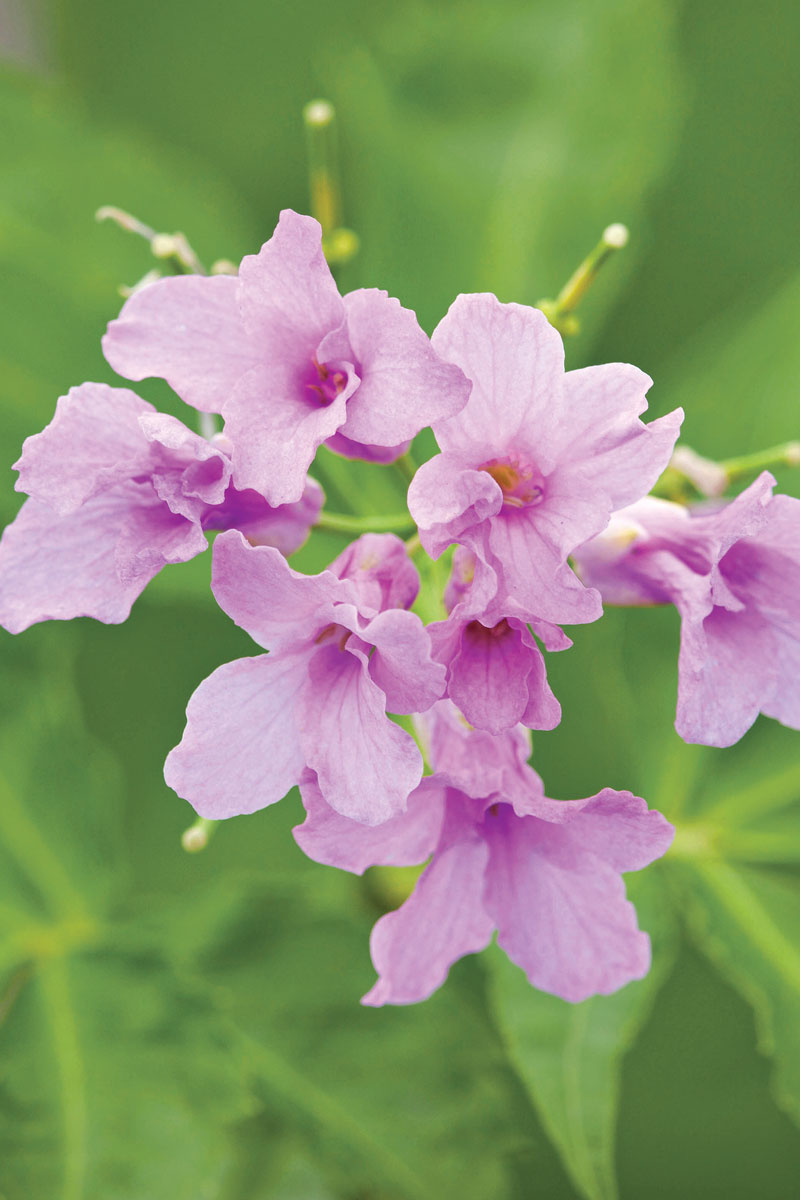 Name: Cardamine pentaphylla
Zones: 4–8
Size: 12 to 18 inches tall and 18 to 24 inches wide
Conditions: Partial to full shade; moist, well-drained soil
Native range: Europe
Toothworts, while not staples in the gardening community, are species that deserve our attention and a prominent place in our gardens. As its common name suggests, showy toothwort is one of the more spectacular members of the genus. In midspring, clusters of rich, pinkish purple flowers rise above five-lobed leaves. Perfectly suited for the naturalistic garden, this spring beauty creates a wonderful combination of color and texture that complements other shade-loving companions, such as hosta. Consistently moist soil throughout summer will reduce the chance of early dormancy. Our gardening friends across the pond recognized the many attributes of this toothwort by giving it the RHS Award of Garden Merit.
4. Golden Seal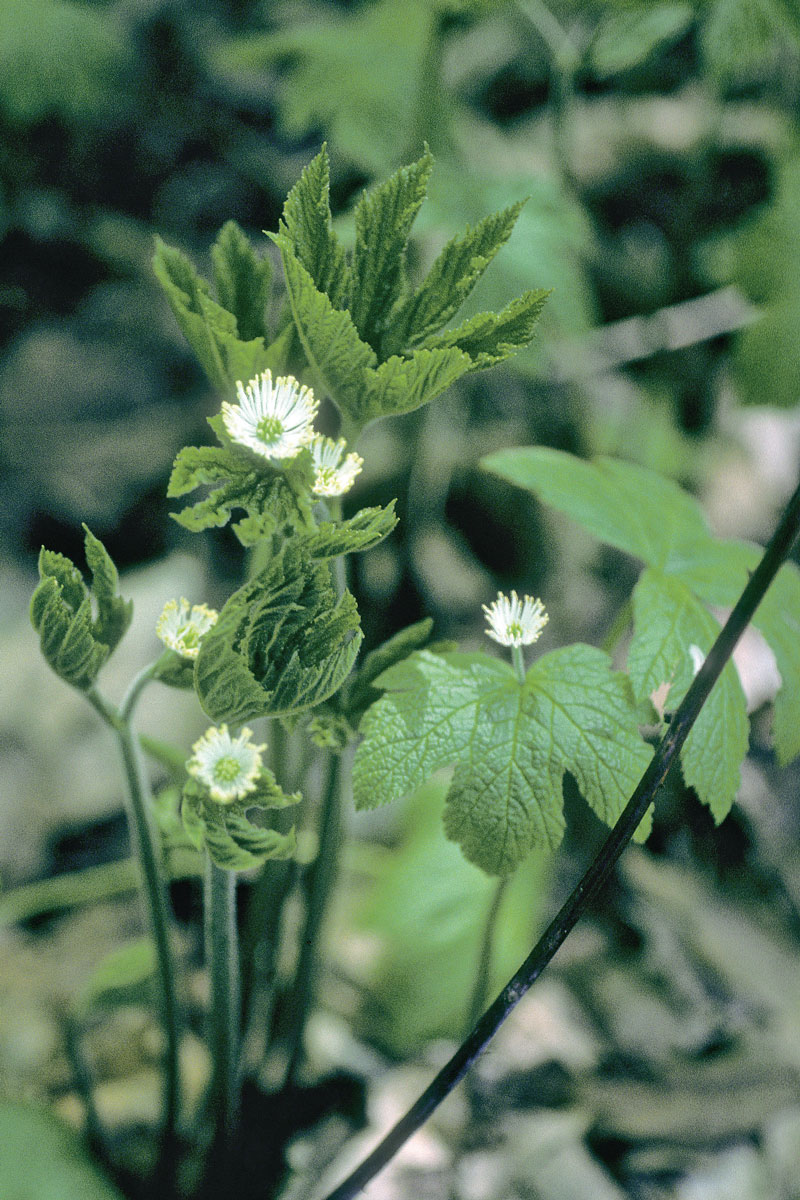 Name: Hydrastis canadensis
Zones: 3–8
Size: 10 to 15 inches tall and wide
Conditions: Partial shade; moist, well-drained soil
Native range: Eastern United States
Golden seal is a popular, well-known medicinal herb. For centuries throughout the world, it has been touted for its many health benefits, including immune and intestinal support. Its common name refers to the bright yellow rhizomes that slowly spread to create an attractive ground cover. In early to midspring, a solitary white flower consisting of prominent stamens and no petals sits atop a stem holding a pair of fuzzy, palmately lobed leaves. Curious-looking fruit resembling red raspberries ripens in summer, nestled in the center of the maplelike foliage. This native plant has experienced dramatic population declines due to overcollection and is becoming rare throughout its range.
---
Andrew Brand is curator of living collections at the Coastal Maine Botanic Garden in Boothbay.