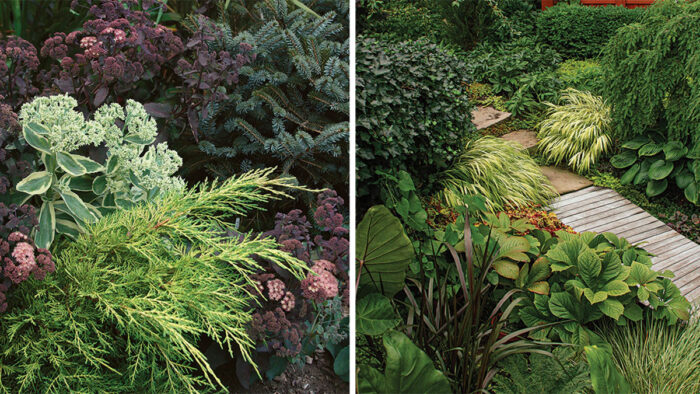 There's a reason they call these the dog days of summer. Much like our overworked air conditioners, our gardens are now looking rather exhausted. Soaring temps might be good for blossom production from annuals, but without a reprieve here or there—or adequate rainfall to replenish the soil—many of our beds and borders might best be described as "bedraggled." But never fear—the following vignettes offer an assortment of plant combinations that prove it is possible to keep the show going long after the Fourth of July fireworks have exploded. See more great plant combinations.
Frame a path with golden light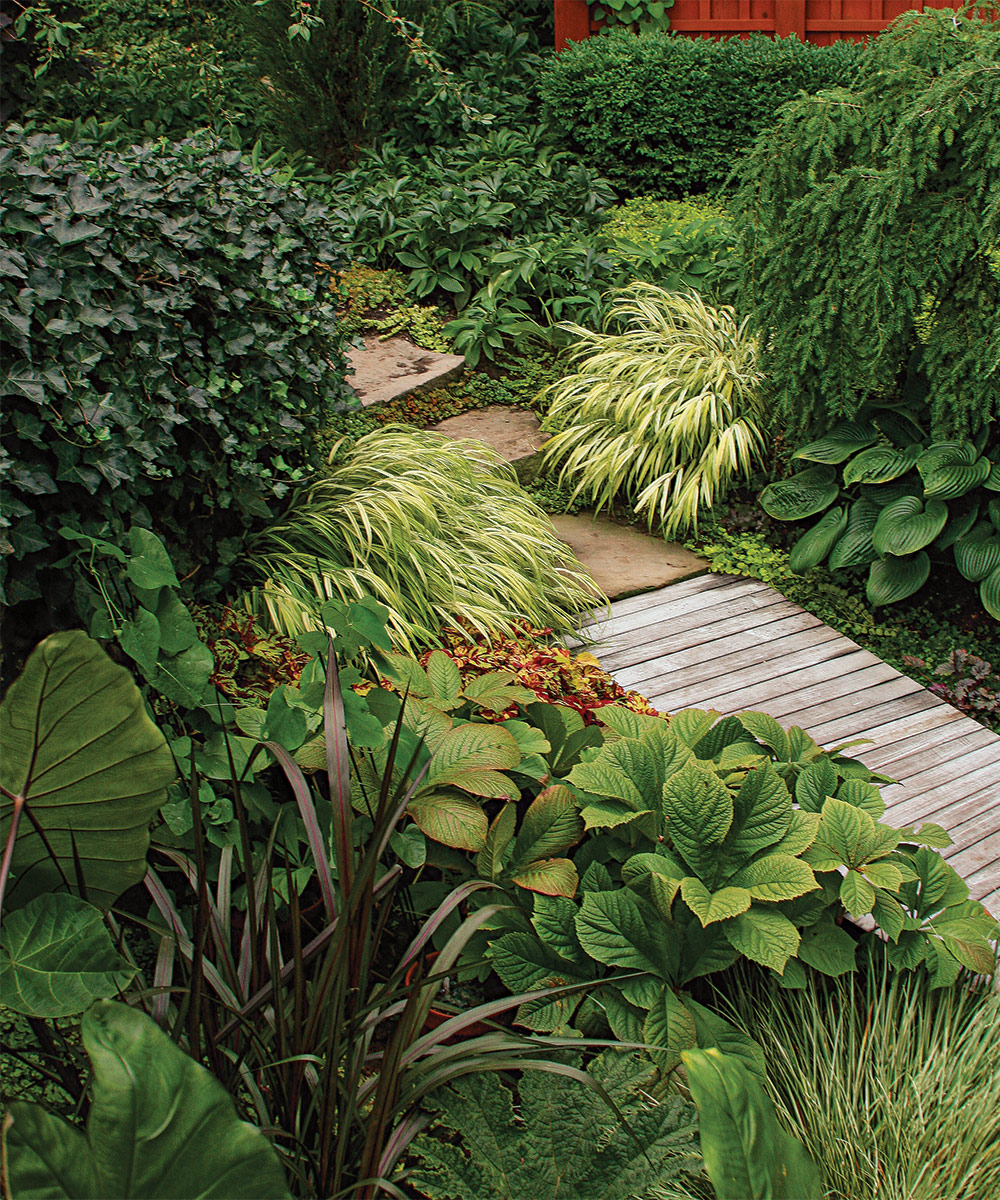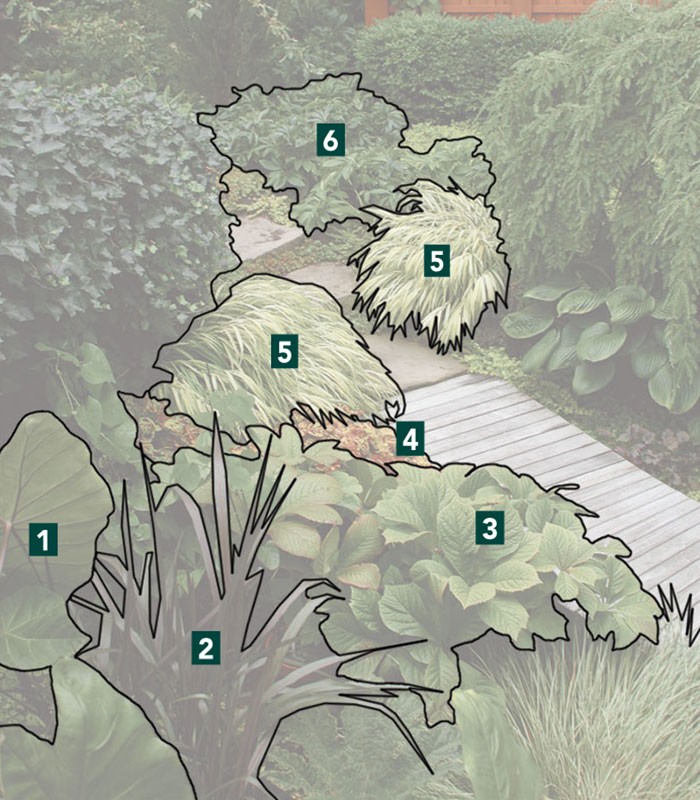 Japanese forest grass is a natural for flanking a shady walkway. It's soft and flowing, so it won't be irritating to passing ankles, and it has enough presence and light to signal a significant transition. Most of the other plants in this garden are darker greens, which makes the pair of Japanese forest grasses stand out even more as a threshold.
Blue taro (Xanthosoma violaceum, Zone 11)
Phormium (Phormium tenax cv., Zones 8–11)
Fingerleaf rodgersia (Rodgersia aesculifolia, Zones 5–8)
'Splashdown' coleus (Plectranthus scutellarioides 'Splashdown', Zone 11)
'Aureola' Japanese forest grass (Hakonechloa macra 'Aureola', Zones 5–9)
Lenten rose (Helleborus orientalis, Zones 4–8)
—Designed by Barbara Weirich in Benton Harbor, Michigan.
Burgundy gives hints toward the fall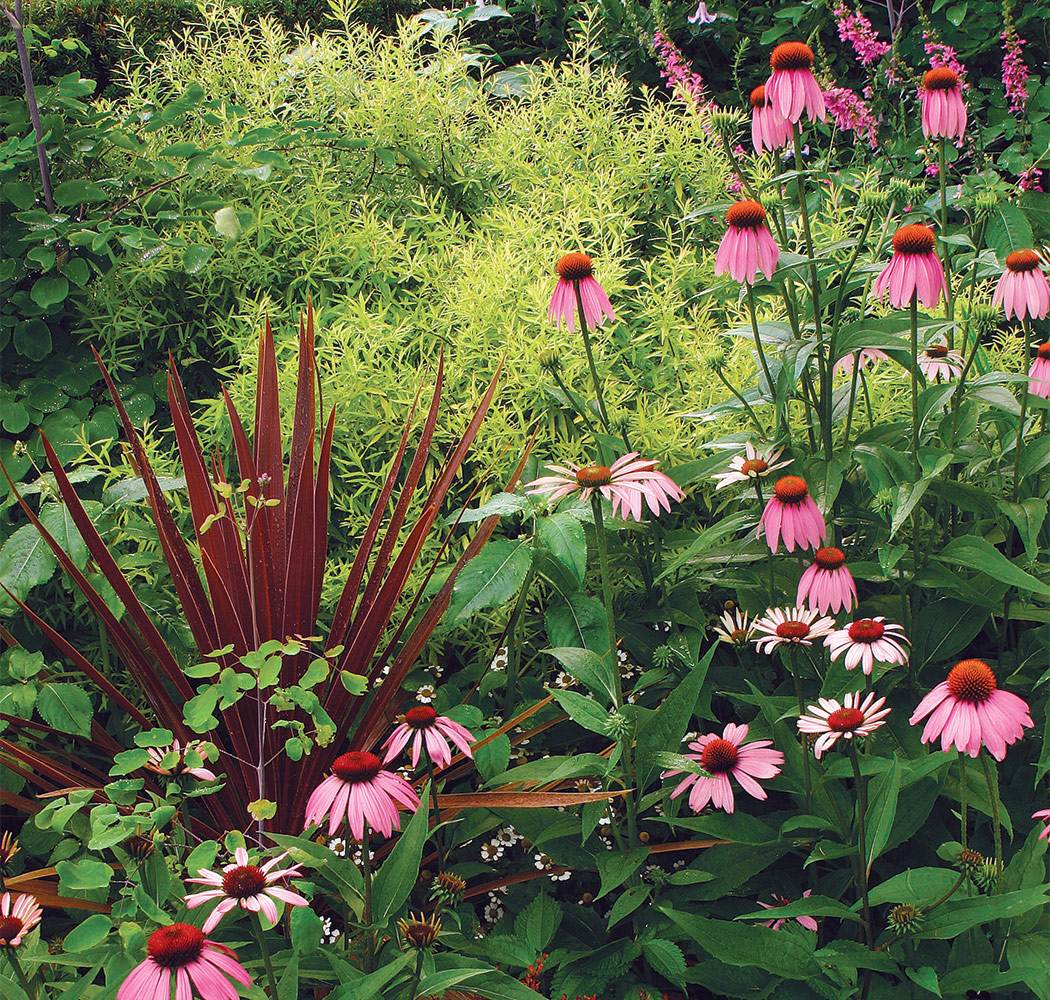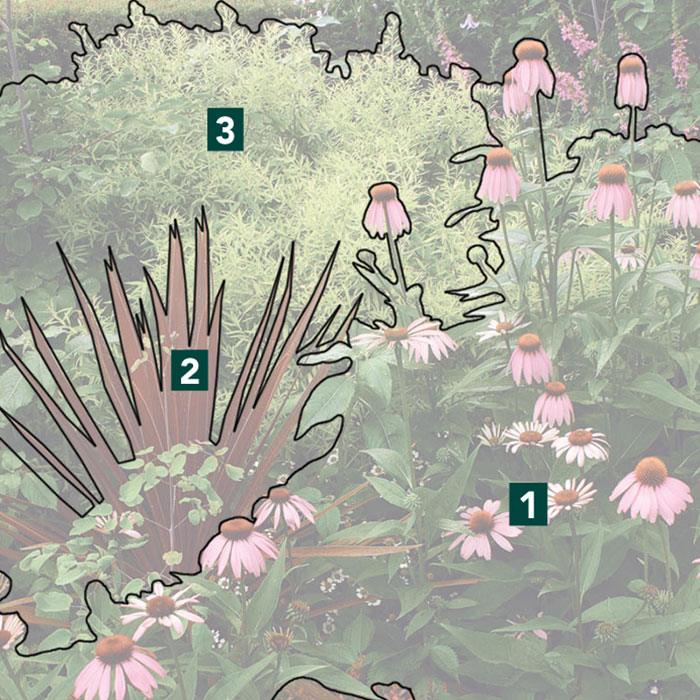 While the burgundy foliage of the cordyline and the golden barberry goes nicely with this coneflower's petals, it's the coneflower's central cone that makes the closest connection. This dark color theme unites the planting and makes the pink petals pop.
Purple coneflower (Echinacea purpurea, Zones 3–9)
Cordyline (Cordyline australis cv., Zones 10–11)
'Ogon' spirea (Spiraea thunbergii 'Ogon', Zones 5–8)
—Designed by Lynden Miller in northwestern Connecticut.
Opposites attract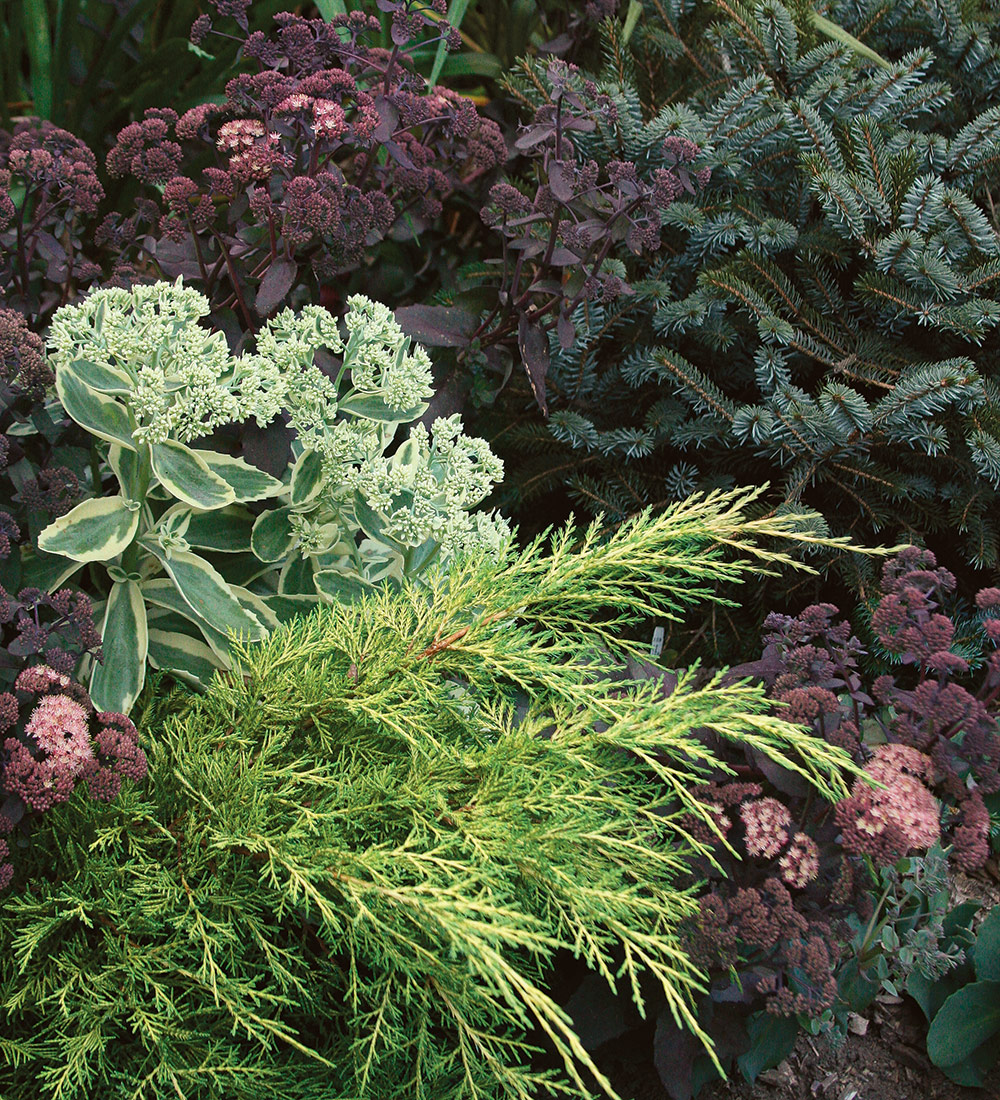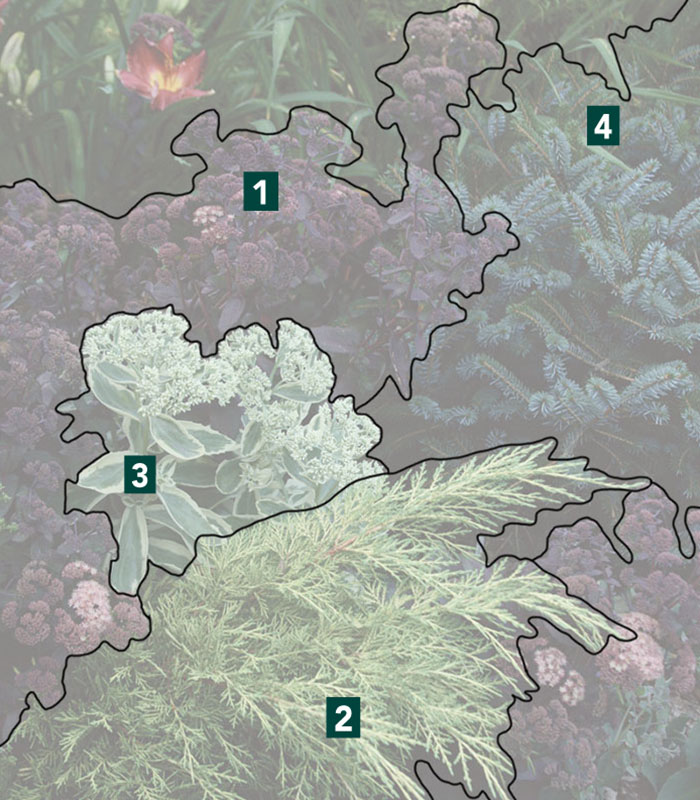 Either of these sedums would look spectacular on its own, but placed together they stand in stark contrast to each other. Each has a harmonious companion, expanding the size of the planting: The red-purple foliage of 'Purple Emperor' is matched by a cool red daylily, while the blue-green leaves of Autumn Charm™ are matched by the blue needles of a nearby fir.
'Purple Emperor' sedum (Sedum 'Purple Emperor', Zones 3–11)
'Gold Lace' Chinese juniper (Juniperus chinensis 'Gold Lace', Zones 3–9)
Autumn Charm™ sedum (Sedum telephium 'Lajos', Zones 4–9)
Fir (Abies cv., Zones 3–8)
—Designed by Mindy Arbo for the Cotton-Arboretum in Winchester, Massachusetts.