Mid-Atlantic Regional Reports
Your Guide to Winter Pruning
Improve the structure, health, and performance of your trees and shrubs through strategic cuts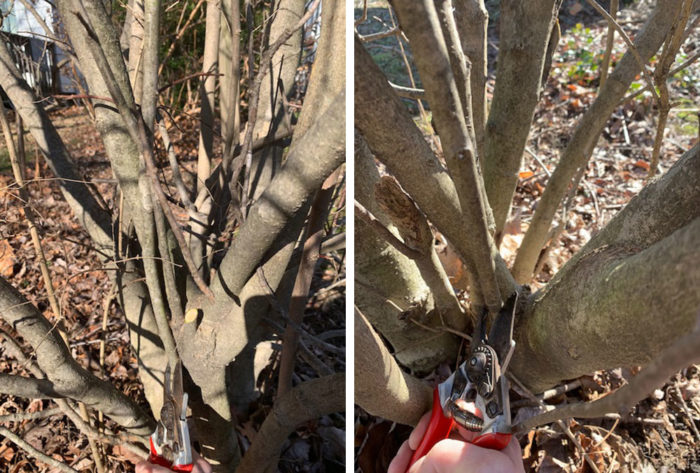 February is a wonderful time to get out into the garden and prune trees and shrubs for performance and aesthetics. There are several other reasons to prune in winter, such as removing dead wood, shaping a tree or shrub while its frame is still visible before leaves emerge, or keeping the plant healthy.
Prune dead wood and foliage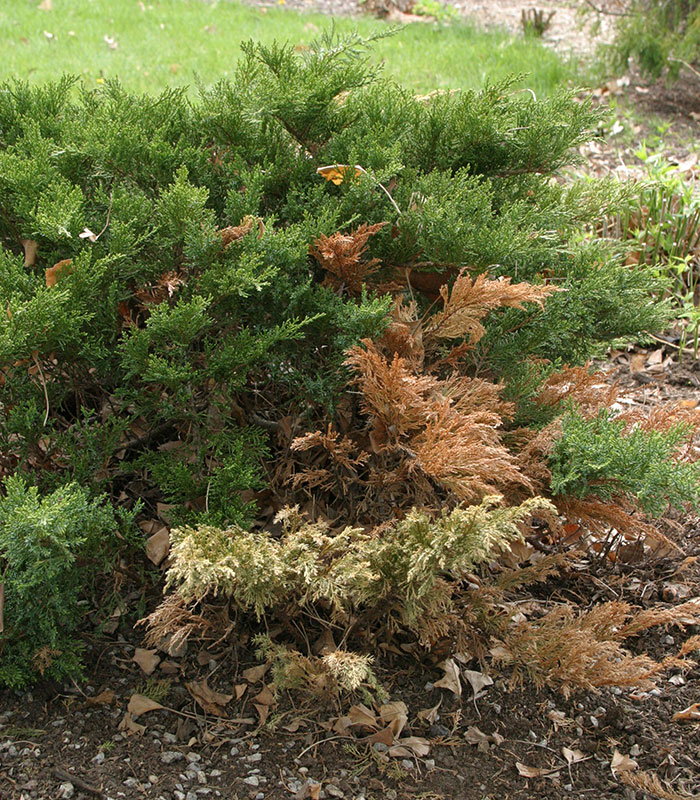 Diseased or dead wood can be removed from any tree or shrub at this time. Winter is a great time to do so, as the foliage is not in the way. Prune the dead wood at a point where the branch meets a larger branch or stem. If the branch is partially dead or diseased, it is best to prune the entire branch. Old stems on a multistemmed shrub should be removed at the base of the plant. Evergreens, such as boxwood (Buxus spp. and cvs., Zones 4–9) and holly (Ilex spp. and cvs., Zones 5–9), often have brown and dead foliage as a result of the harsh winter weather. These spots can be removed to improve the appearance of the plant.
Prune to promote new growth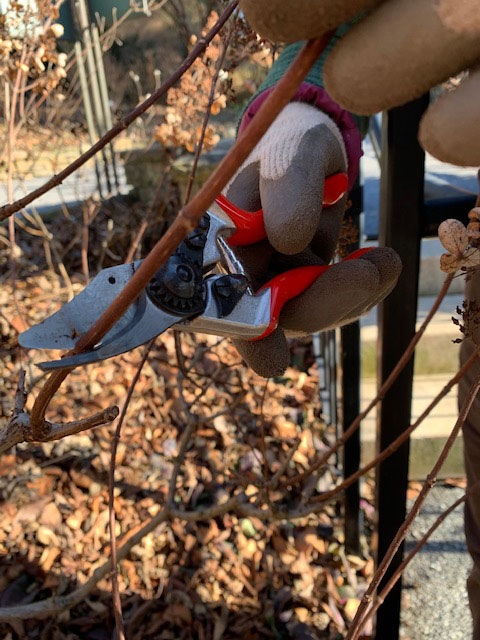 Shrubs blooming on new wood can also be pruned in winter. For example, panicle hydrangeas (Hydrangea paniculata, Zones 4–8) can be pruned at this time, as they are summer-blooming plants. Panicle hydrangeas put on a lot of growth during the growing season and can be pruned back to the frame of the plant. There is an obvious difference in color and texture on the newest growth. Choose the first or second node (the juncture on the stem or branch where a new leaf or flower bud begins growth), and cut right above that spot. Smooth hydrangeas (Hydrangea arborescens, Zones 3–9) also bloom on new wood like panicle hydrangeas, and pruning in winter encourages new growth and creates a sturdy frame on which to support their heavy blooms. Cutting them back a foot or two will give them the support they need and will help prevent the plants from flopping. Crape myrtles (Lagerstroemia indica, Zones 7–9) can also be pruned at this time. Their overall height can be controlled by pruning, and any unwanted stems or sprouts can be removed by cutting them to their base.
Prune for structure and form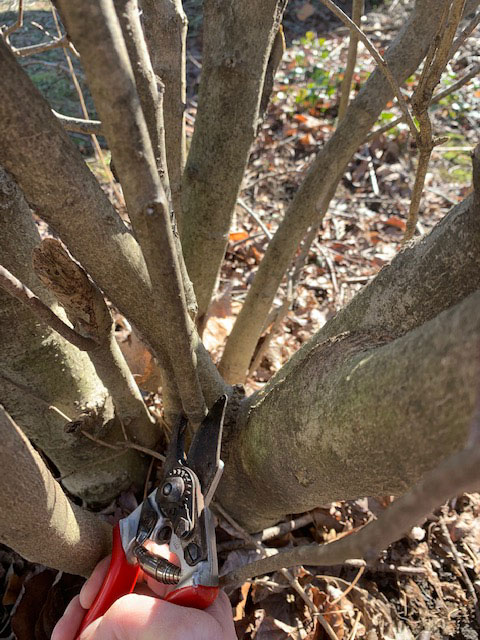 Most trees and shrubs, regardless of bloom time, can be pruned for shape during dormancy. Buds on trees such as a magnolia (Magnolia spp. and cvs., Zones 3-9) are formed by now, but the form of the plant can be defined by a bit of pruning. On early flowering plants like magnolias, it is important to remove only crossed branches and unwanted stems sprouting from the base. If you wait to prune until the buds are very plump, they can be forced into bloom in a vase indoors.
Dense multistemmed shrubs such as bush clover (Lespedeza thungbergii, Zones 5–8) and glossy abelia (Abelia × grandiflora, Zones 6–10) can be cut back to the ground in the winter. It helps these vigorous plants maintain an appropriate height and prevents the stems from getting too crowded.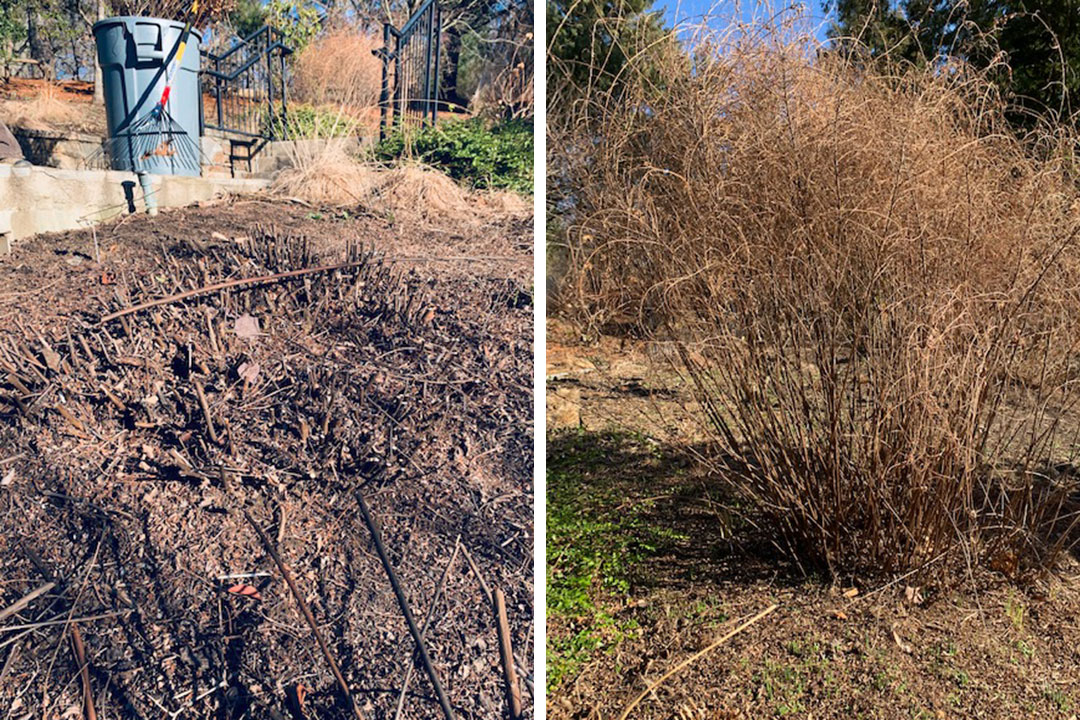 As the cold weather sets in, beat cabin fever by taking a look at your dormant trees and shrubs and giving them a little trim. When spring foliage emerges, you will have beautiful, healthy plants.
—Michele Christiano is a horticulture assistant at Longwood Gardens in Kennett Square, Pennsylvania.
View Comments