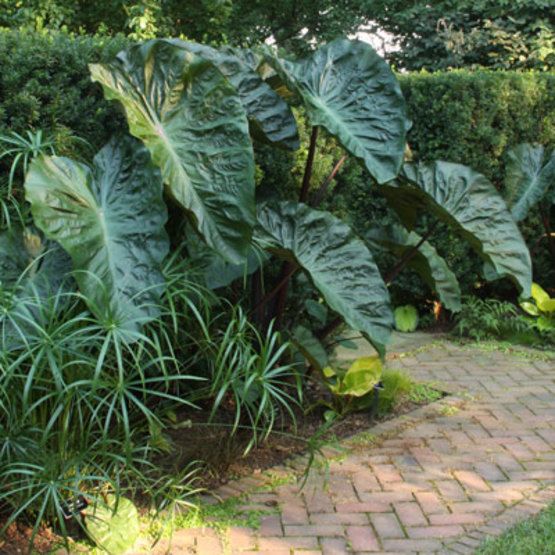 In a bed, border, or container, elephant's ears are the ultimate foliage plants.
Plant Guide

This purple-and-cream-streaked elephant's ear makes a splash in any combination imaginable.

Plant Guide

The foliage of 'Hilo Bay' looks like crinkled taffeta hanging off black stems. Planted en masse, this selection makes an elegant yet whimsical statement.

Design

For colorful, lush borders from mid-May to late October's frost, look to elephant's ears and other tropicals.