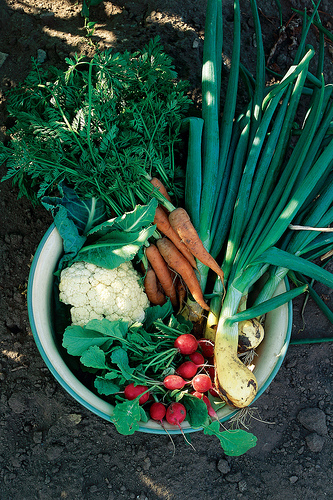 I'm punch-drunk and giddy with the seed catalogs arriving in my mailbox all winter long. I'm circling veggie varieties I have yet to try and dog-earing pages that I'd like to re-read later like a mad person.
I can only assume that you're doing the same. But before you start ordering all of that eye candy, just ask yourself one question – why? And answer it.
What Are Your Vegetable Gardening Goals?
Are you planting simply for fresh produce this season? Or are you looking to store some vegetables such as squash, zucchini, or potatoes? Do you want to can tomatoes, green beans, carrots, or peas? Want fresh green beans with dinner, or are you looking to dry them for soups and stews? Maybe you were thinking about freezing broccoli, Brussels sprouts, or bell peppers.
Knowing exactly what you plan on doing with your bounty can make some differences in the varieties you choose. If you like the idea of having produce through the cold months, you'll want to grow some winter squash and maybe use garden space for lettuces. There are also pumpkin and winter squash varieties that keep longer than others. Some cucumbers are especially great for pickling, and some are best eaten fresh.
Some beans have mouth-watering flavor from the vine to the table, and some are grown primarily for drying and storing. The answers to these questions can also tell you whether you want or need a tomato that produces ripened fruit all at the same time so that canning can be done all at once or whether a stupendously-flavored tomato that ripens two at a time is desired for fresh eating.
I'm not trying to overwhelm you. Just consider the question for a minute and the varieties that make sense for your garden will become clear. Then order seeds to your heart's content. Of course, you have to have the Drunken Woman Frizzy Headed heirloom lettuce…