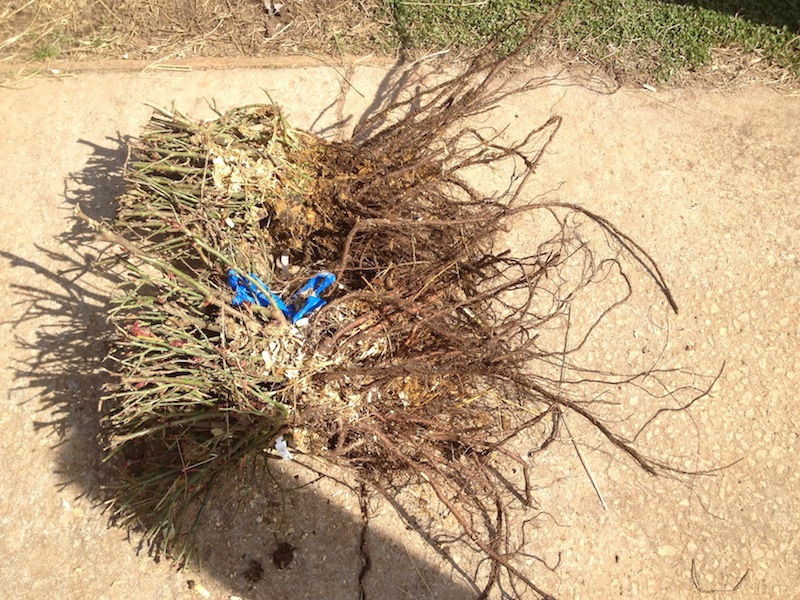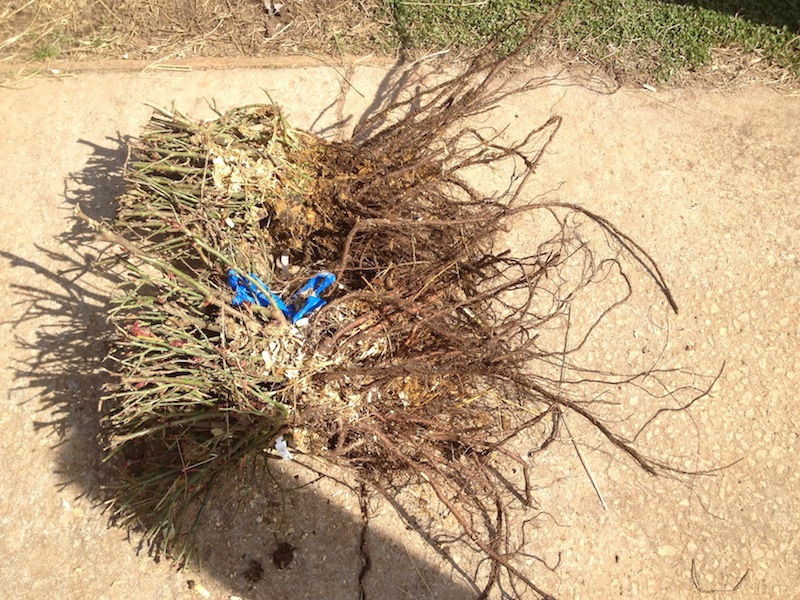 I've talked about the difference between own-root and grafted roses in the past. I also make no secret of the fact that for garden roses I prefer own-root roses. In my experience they make fuller bushes simply because they produce more canes. A fuller bush makes a more attractive plant and that is one of my definitions of a garden rose.
Are there exceptions? Yes, many exhibition and cut flower roses do better on rootstock. Fortuniana is the preferred rootstock for many exhibitors and rightly so. Roses budded onto it better make long stems needed for rose shows. They will, and should continue, to be sold that way.
In the past most own-root roses were only sold as smaller plants. Either band pots or up to one gallon sized. Antique Rose Emporium in Texas sold them in 2-gallon size but they were an exception. The reason for this is own-root production was done mainly by smaller boutique nurseries. They did not have the large fields needed to produce what is known as a field grown grafted rose. A grafted rose being one grafted, or budded, onto an under-stock like Dr. Huey. These are the big plants you see in nurseries and some mail order companies. They are bigger simply because they are older and more mature when harvested. Additionally, no one had really figured out how to do large scale production of own-root roses and then grow them in fields to get large bareroot plants equal to the grafted ones.
Enter Bill De-Vor and Greenheart Farms. While others were doing some larger scale own-root production, Bill really took it to the next level. He figured out how to do large scale production of own-root plugs (the initial small rooted cutting), plant them in the field, grow them on to size and harvest a nice sized plant equal in size to a field grown grafted rose.
What does this mean for you?
This means more and more garden roses are going to be available as larger and more mature own-root roses. For you it means roses that are mature quicker, can better withstand that first winter for your cold climate gardeners and will give you that full garden shrub look.
I applaud this move toward field grown own-root garden roses. I feel it will make rose growing easier and more rewarding for gardeners in general. That in my opinion is a good thing!
So, the answer to "should I buy it" is YES!
Happy Roseing
Paul