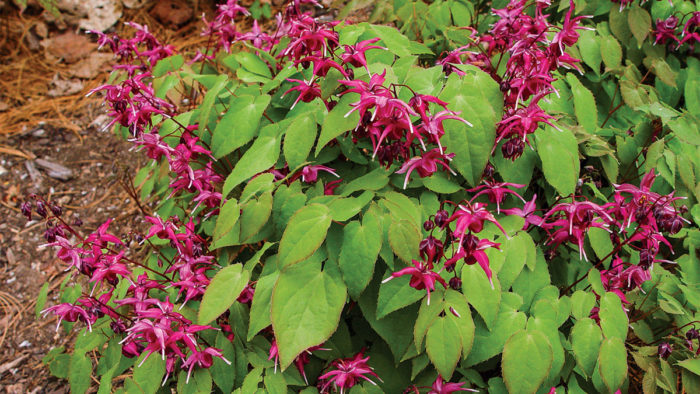 These plants are pretty easy to maintain once established. A few simple tips will increase your chance of success.
Plant in spring or early fall. In colder climates, follow the usual precautions for fall planting: Water well until the ground freezes, and con sider using a loose mulch of pine boughs or a similar material to reduce repeated freezing and thawing.
Give them good soil. Choose a planting site with humus-rich soil that is neither soggy nor so well drained that it is drought prone. Modify the soil to achieve a pH between 6.2 and 6.5.
Get the light right. A spot with less than five hours of direct sun will favor more flowers than deeply shaded locations. Avoid direct sun in the South, where foliage is likely to scorch.
Start them off on the right foot. When planting, loosen up the roots and spread them out in the planting hole before backfilling. Water well immediately after planting to bring soil into contact with roots and to exclude air pockets. In spring, retain as much foliage as you can to help get the plants off to a good start.
Don't fertilize the first year. It's generally not needed if you are planting in the right spot. Use compost and organic fertilizers thereafter, as needed.
See more in Epimediums: What Your Shade Garden Is Missing