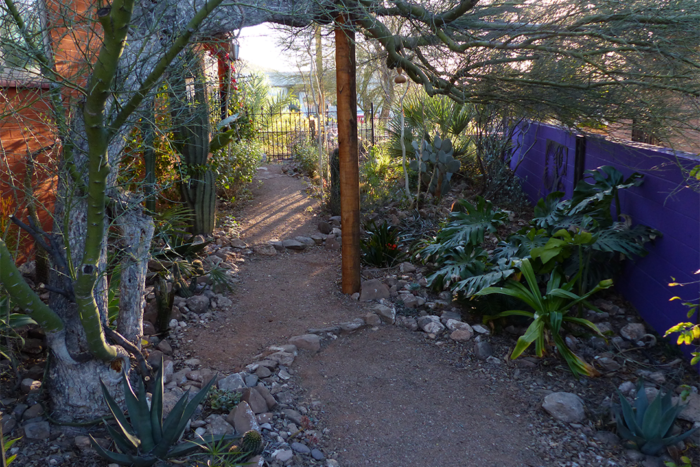 There are many ways to collect and reuse rainwater on your property to benefit both your garden and the environment. In the Southwest this is especially important. In this report, we'll cover some ways to easily adapt your gardens to take advantage of rainwater harvesting. We will also revisit Dan Johnson's Tucson, Arizona, garden to discuss his use of natural precipitation to create a rain garden.
How to harvest rainwater
Harvesting rainwater, if approved by your local government, is a great tool not only to save money but to provide your plants with fresh and clean water. If you're lucky enough to be building your garden landscape from the ground up, then you can create a rain garden, but if you're attempting to use what Mother Nature provides, then rainwater collection tanks are the perfect option. These tanks range in size (50 gallons to more than 5,000 gallons), and their costs vary, but many cities provide rebates or incentives to homeowners willing to collect rainwater. Not only do homeowners save on their water bills during the dry months because they are able to use their collected water, but the city is then able to conserve city water.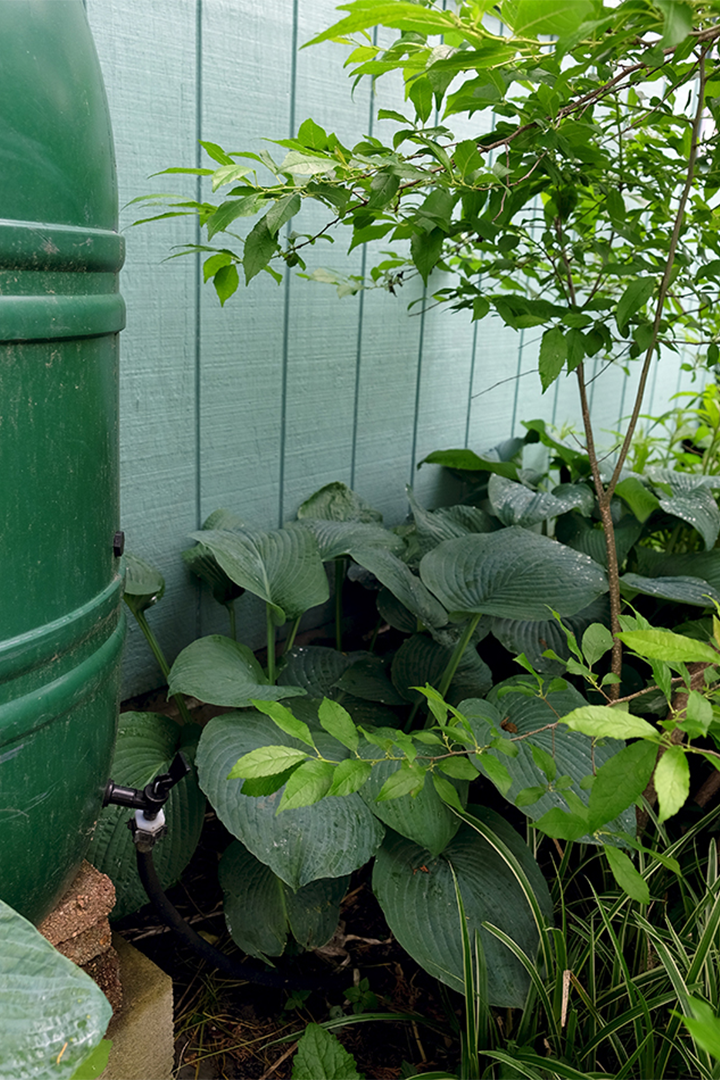 Alternatives to tank collection
Dan Johnson, horticulturist extraordinaire, built a rain garden in Tucson from the ground up. When I discussed this project with him, he noted that he "created a tiered series of contoured basins throughout, making use of the abundant rocks on the site, since his property resides on the lower slopes of 'A' Mountain." He told us how all this work needed to be done before any major plantings could go in. Because of this, he really had to have a vision for the space. Dan also told us that he actually worked with the city of Tucson to do a "street curb cut and retention basin so the street-side trees could benefit from the street water runoff." He explained how this is such an easy way to make streets shadier and cooler, while making neighborhoods more beautiful.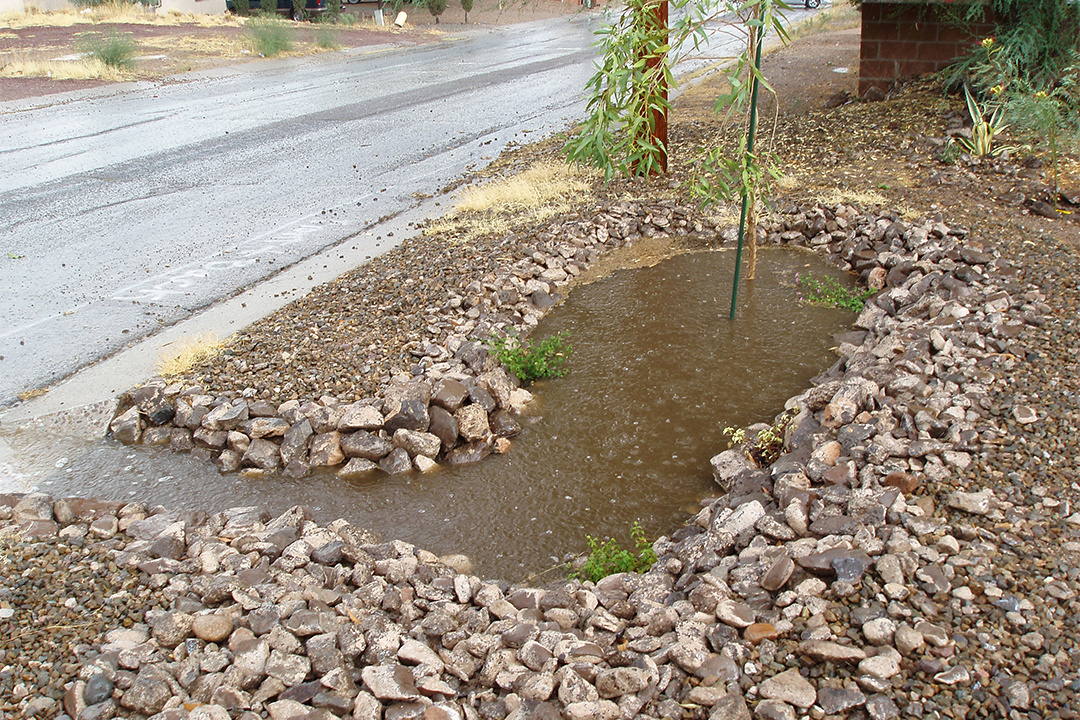 No matter how or where your gardens are located, you can always find a way to collect and use natural precipitation to help grow your gardens and trees. Whether you're lucky enough to create a dream rain garden from the ground up or you decide to incorporate a rain barrel or two, the bottom line is that it is possible and practical to take advantage of what Mother Nature already brings to your doorstep. We can use that bounty to create lush gardens, even in the desert!
Sheila Schultz and Laurel Startzel are a mother-daughter duo who founded Denver Dirty Girls Container Gardening while living in Denver, Colorado and have continued their business since moving to Tucson, Arizona.