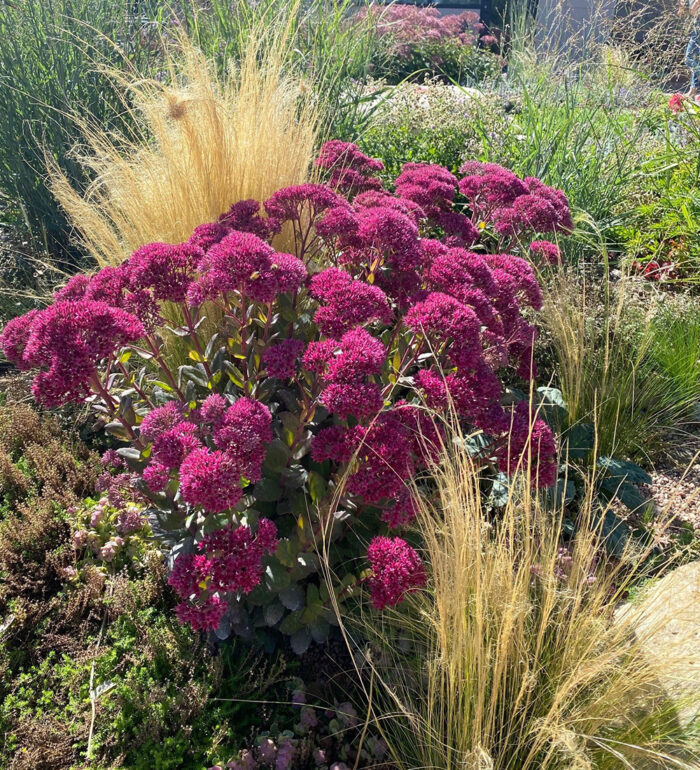 Earlier this year I highlighted some of my favorite ground-cover sedums. But I can't ignore the taller, upright sedums, or stonecrops, which are extremely showy in fall. Upright sedums are low maintenance, have minimal disease and pest problems, bloom from late summer into fall, and are beloved by bees (many of which were buzzing all around me as I snapped these photos!). They thrive in full sun with well-drained soil and have low water needs, making them perfect for xeric or water-wise landscapes. Most gardeners are familiar with Autumn Joy sedum (Hylotelephium 'Herbstfreude', Zones 3–9), but there are so many more spectacular upright sedum species and varieties to choose from. Here are a few of my favorites. (Please note that while many upright sedums were reclassified to Hylotelephium, you may still find them sold under Sedum online or at your local nursery.)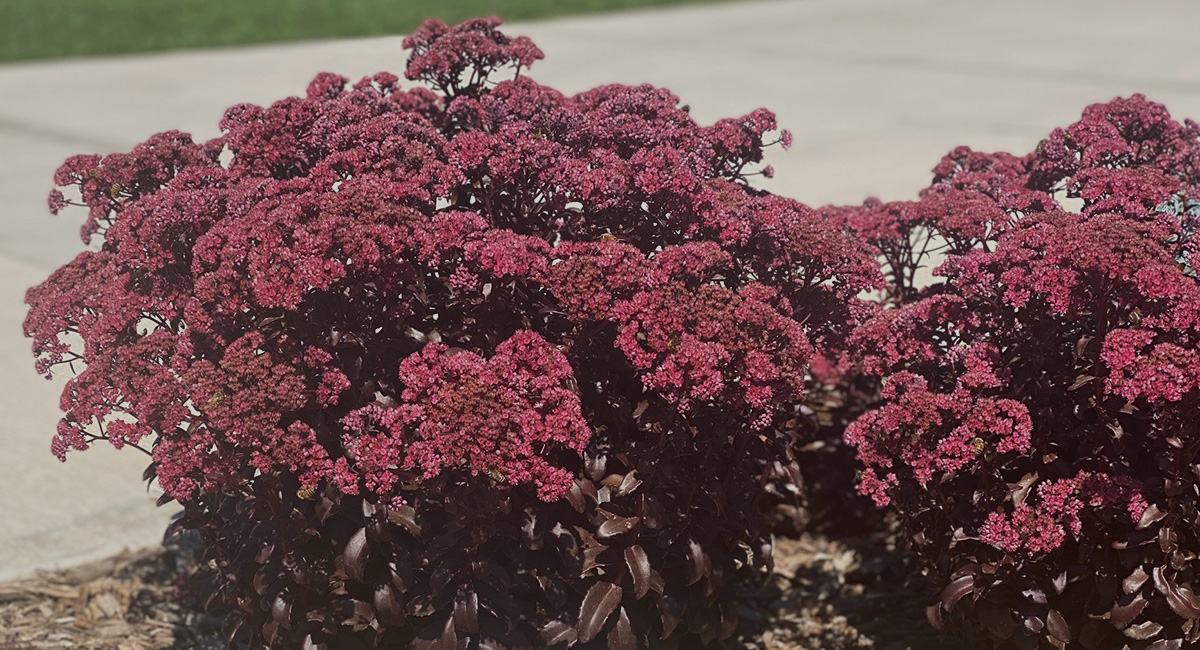 'Dark Magic' sedum
Hylotelephium telephium 'Dark Magic'
Zones: 4–9
Size: 12 to 15 inches tall and 20 inches wide
The dark, glossy purple foliage of this variety stands out throughout the growing season, but when topped with large inflorescences of dark pink flowers from August through October, it is breathtaking to behold. Its clumping habit makes it a great choice for mixed borders or edging.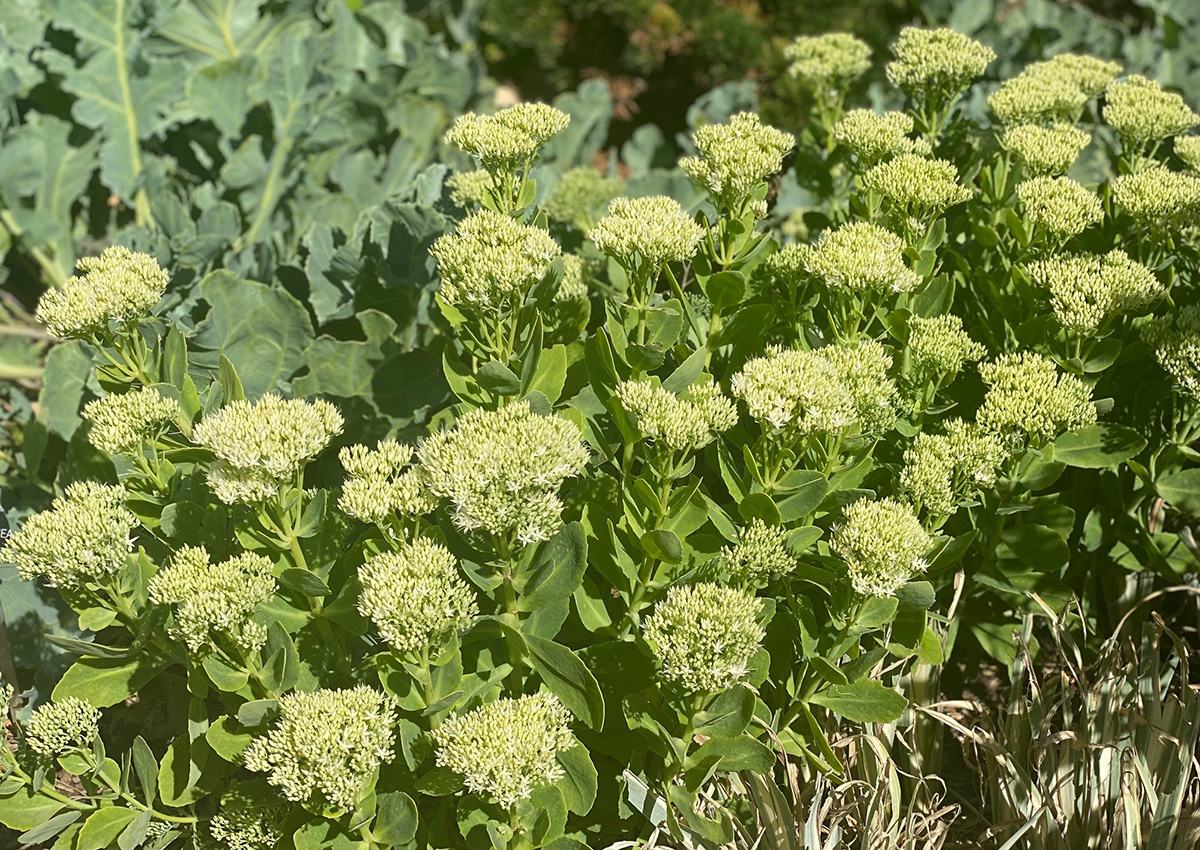 'Stardust' sedum
Hylotelephium spectabile 'Stardust'
Zones: 3–9
Size: 18 to 24 inches tall and wide
This variety develops bright green foliage early in the season. Clusters of pale green flower buds burst into tiny pure white flowers, which are just starting to open in this photo. These blooms attract a variety of pollinators, including butterflies.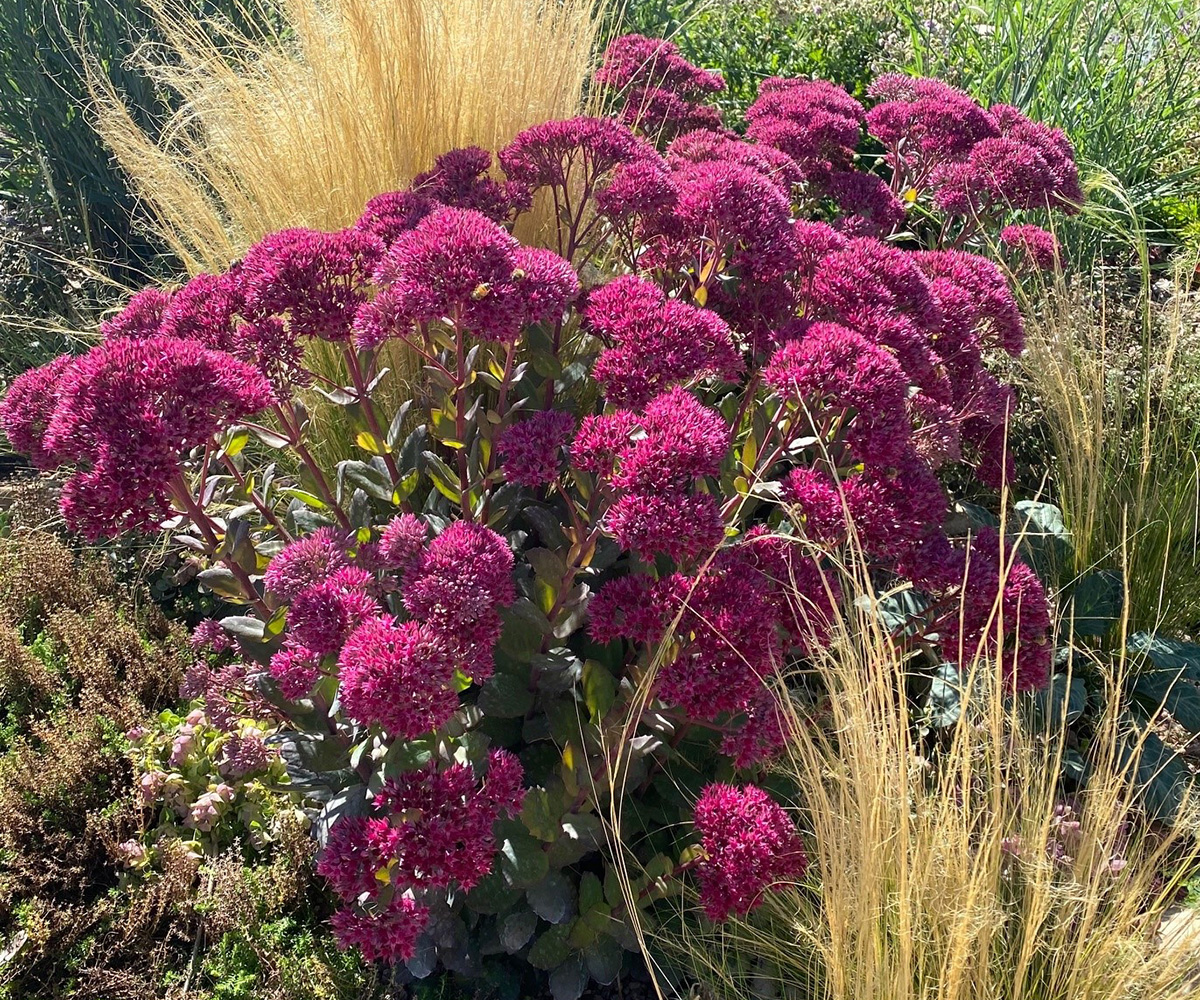 'Thunderhead' sedum
Hylotelephium 'Thunderhead'
Zones: 4–9
Size: 30 inches tall and 24 inches wide
The foliage of this variety is very interesting; the leaves are dark green with reddish margins on dark red stems that stay very erect. The large clusters of magenta blossoms are stunning and provide a nice contrast to the brown tones of ornamental grasses.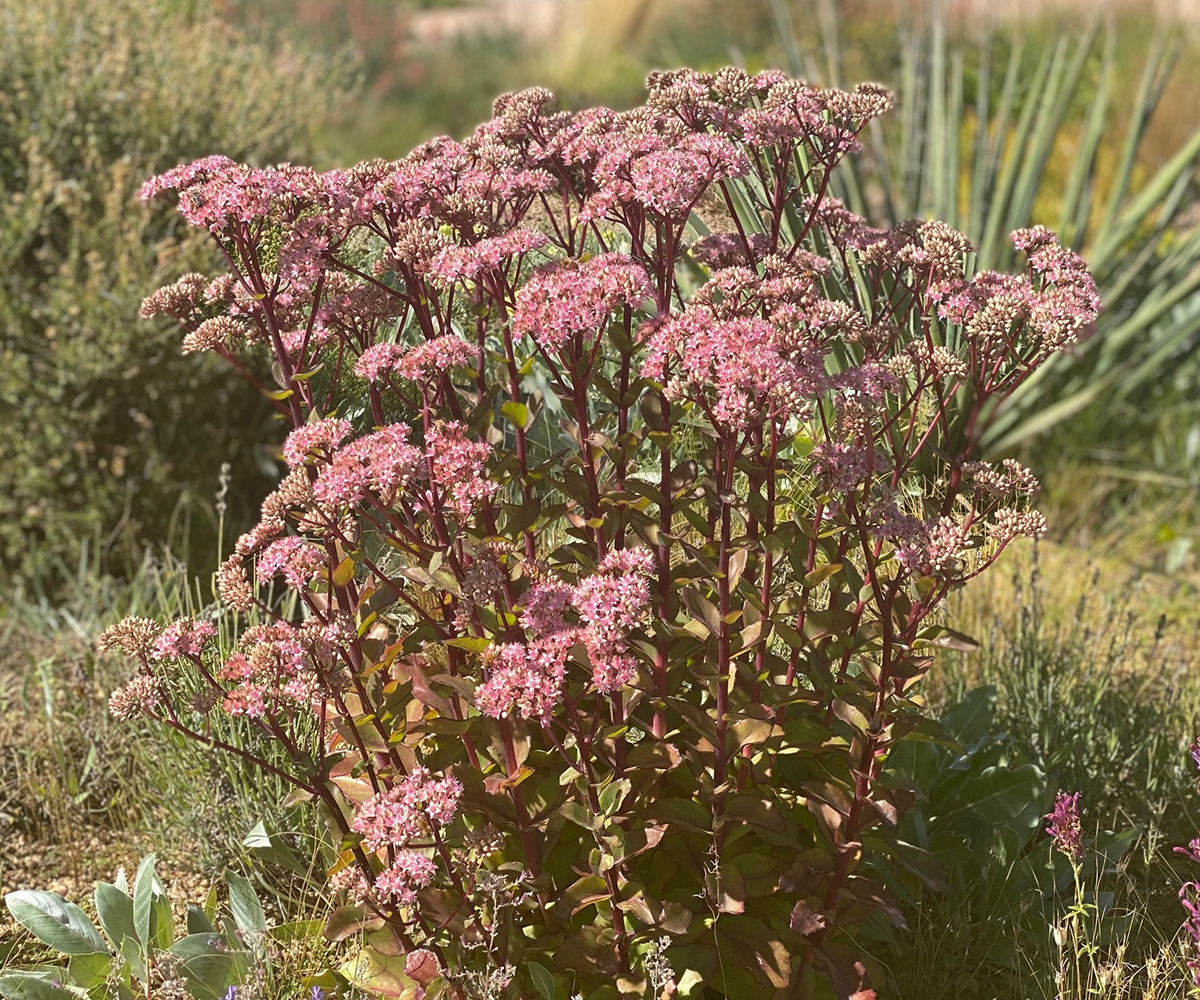 'Matrona' sedum
Hylotelephium telephium 'Matrona'
Zones: 3–9
Size: 30 inches tall and 18 inches wide
Similar to 'Thunderhead', this variety has green foliage and burgundy stems. But in contrast, 'Matrona' has lots of clusters of light pink flowers on very tall stems, which really stand out. It looks striking in a mixed border. I have found that this variety can also handle some partial shade.
For more sedum recommendations, check out:
And for more Mountain West regional reports, click here.
—Michelle Provaznik is executive director of the Gardens on Spring Creek in Fort Collins, Colorado.
Photos provided by Michelle Provaznik.