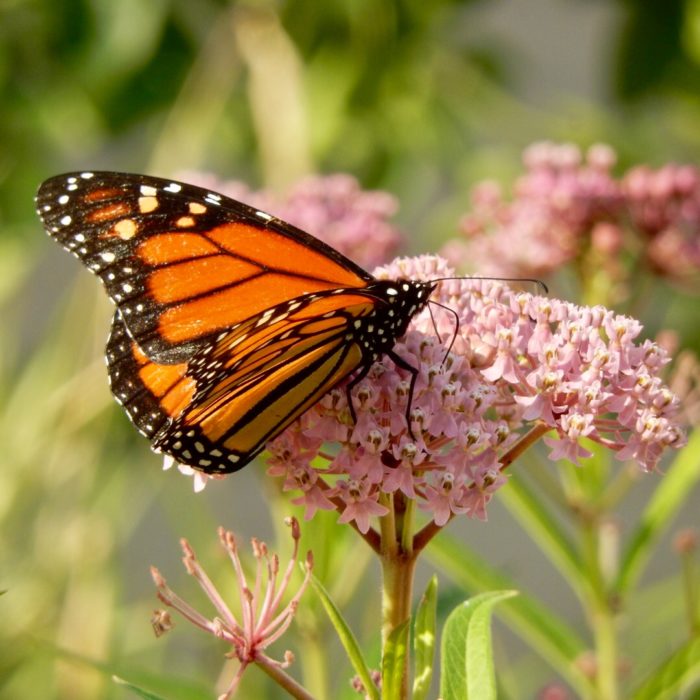 Vickie Sowers of Oshkosh, Wisconsin, has turned her front yard into a butterfly garden. She's shared her garden with us before, and this year she's kicked it up a level. She and her family have been raising monarch butterflies! They collected the eggs and caterpillars from the swamp milkweed (Asclepias incarnata, Zones 3–6) growing their yard. If you are interested in doing the same, or learning more about how you can help support monarch butterflies in your garden, Monarch Watch has a complete guide.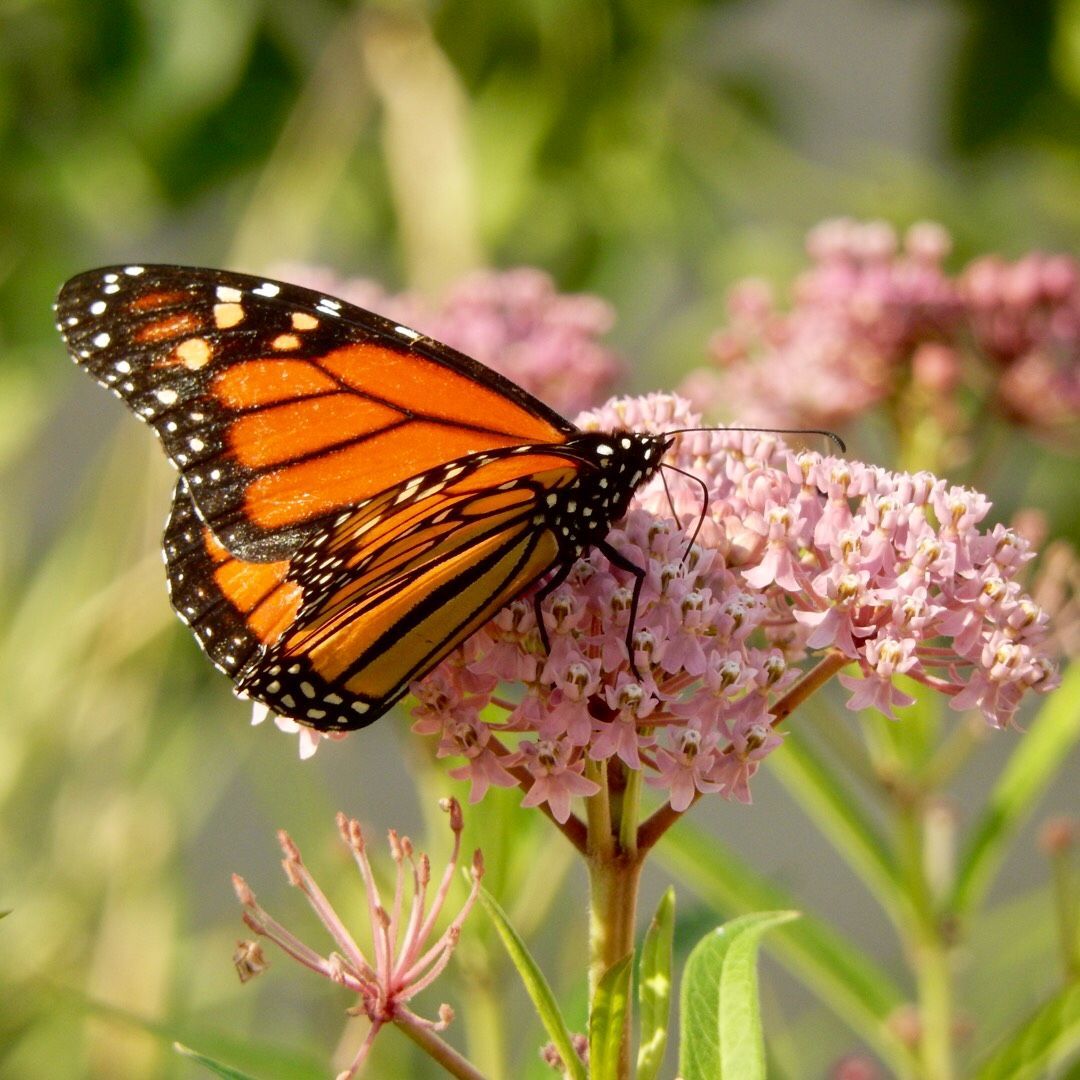 The iconic monarch butterfly, perched on its essential food plant, a milkweed. The caterpillars only feed on milkweed, while the adults sip nectar from a wide variety of flowers. Monarchs are beloved for their beautiful bright colors and for their astonishing annual migration to overwintering sites in Mexico from places as far away as southern Canada.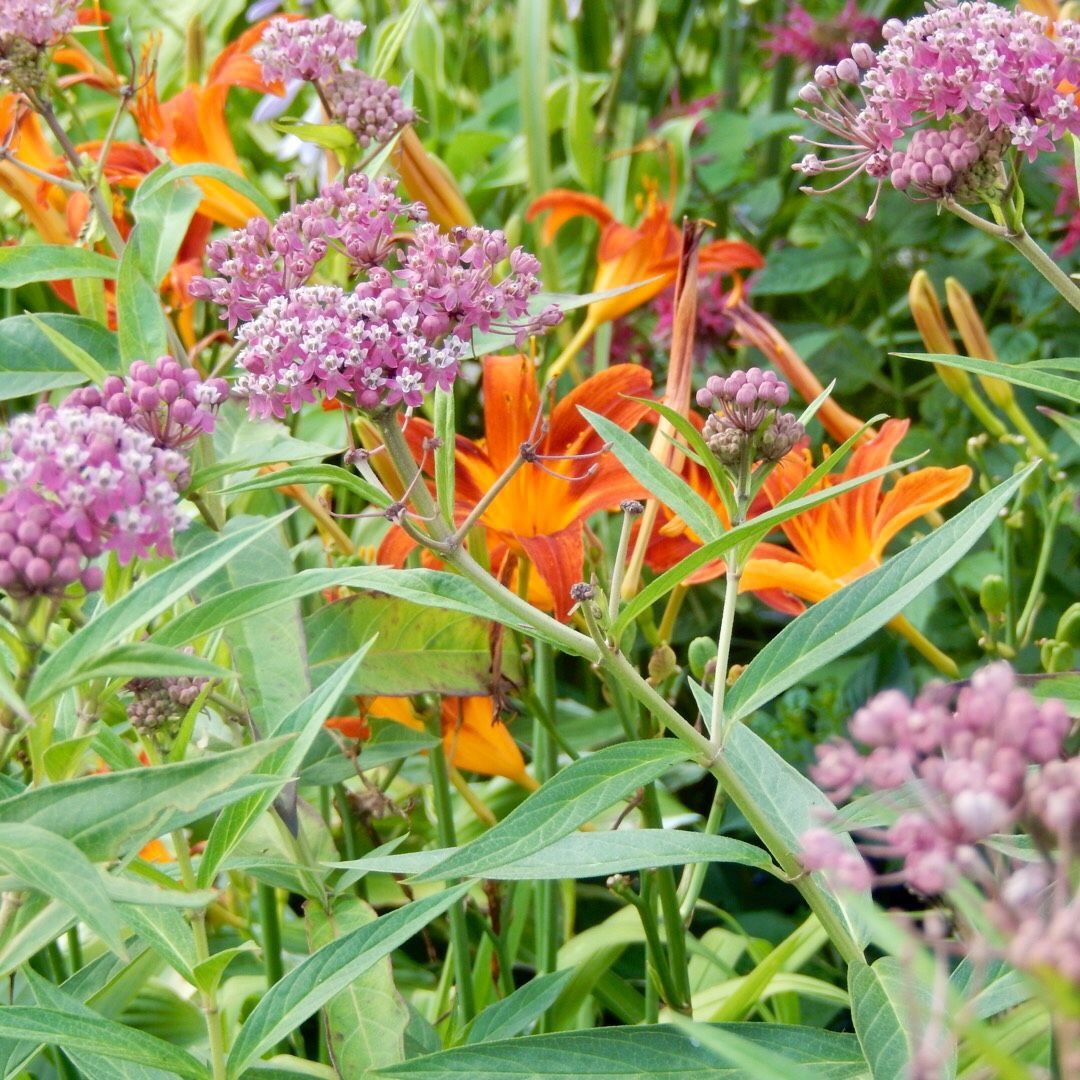 Milkweed, here swamp milkweed, is essential to the monarch butterfly, and planting more milkweed is a great way to help monarch populations thrive. But don't forget about all the other butterflies in the world! Planting a wide range of native plants is essential to supporting all sorts of butterflies and other beautiful and important insects. Want to find out more about the butterflies and plants that support them in your area? The National Wildlife Foundation has created a cool interactive native plant finder that makes it easy to learn about the plants and butterflies native to your area.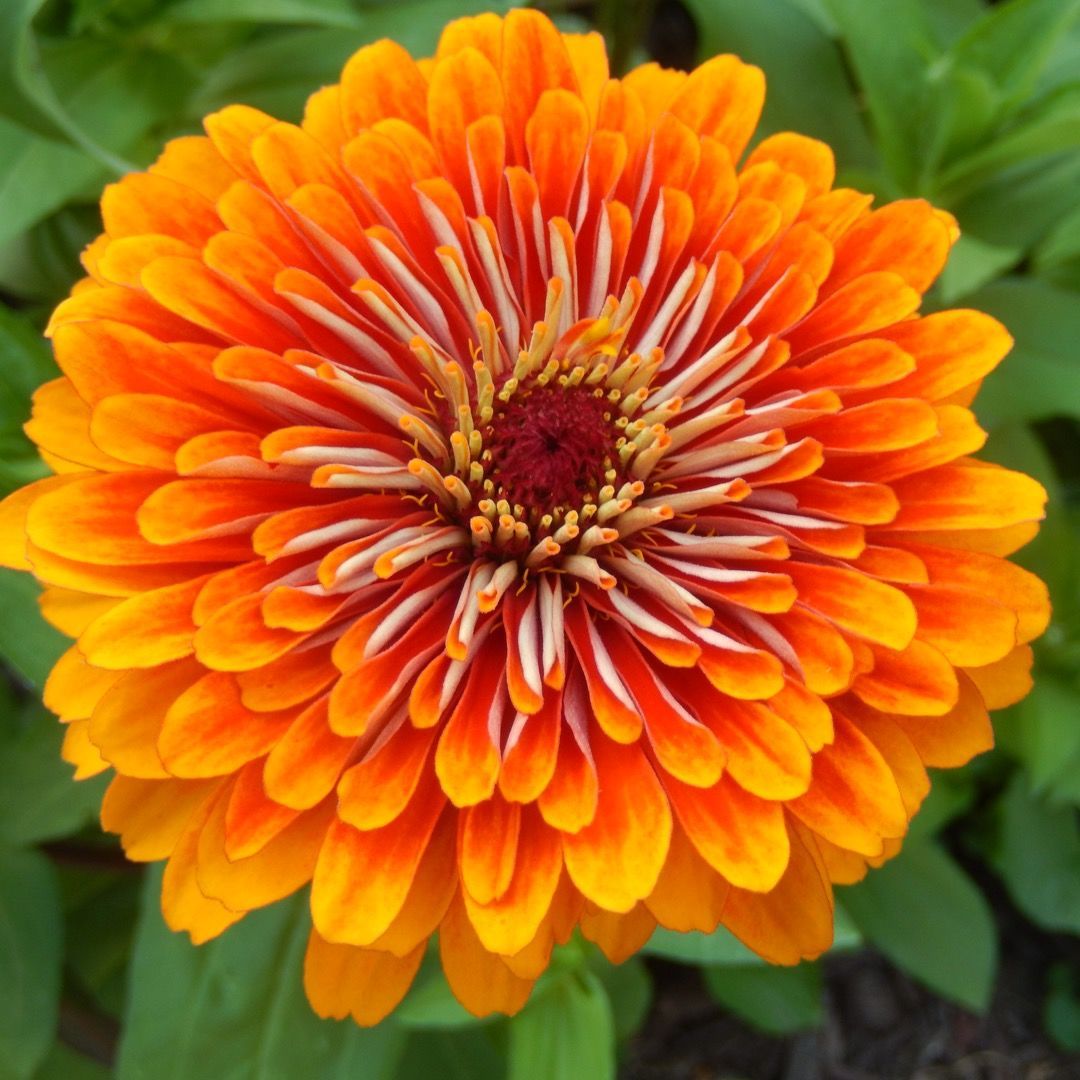 All sorts of plants can be a great nectar source. Zinnias (Zinnia elegans, annual) are beautiful plants for the garden, but butterflies love them just as much as we humans do.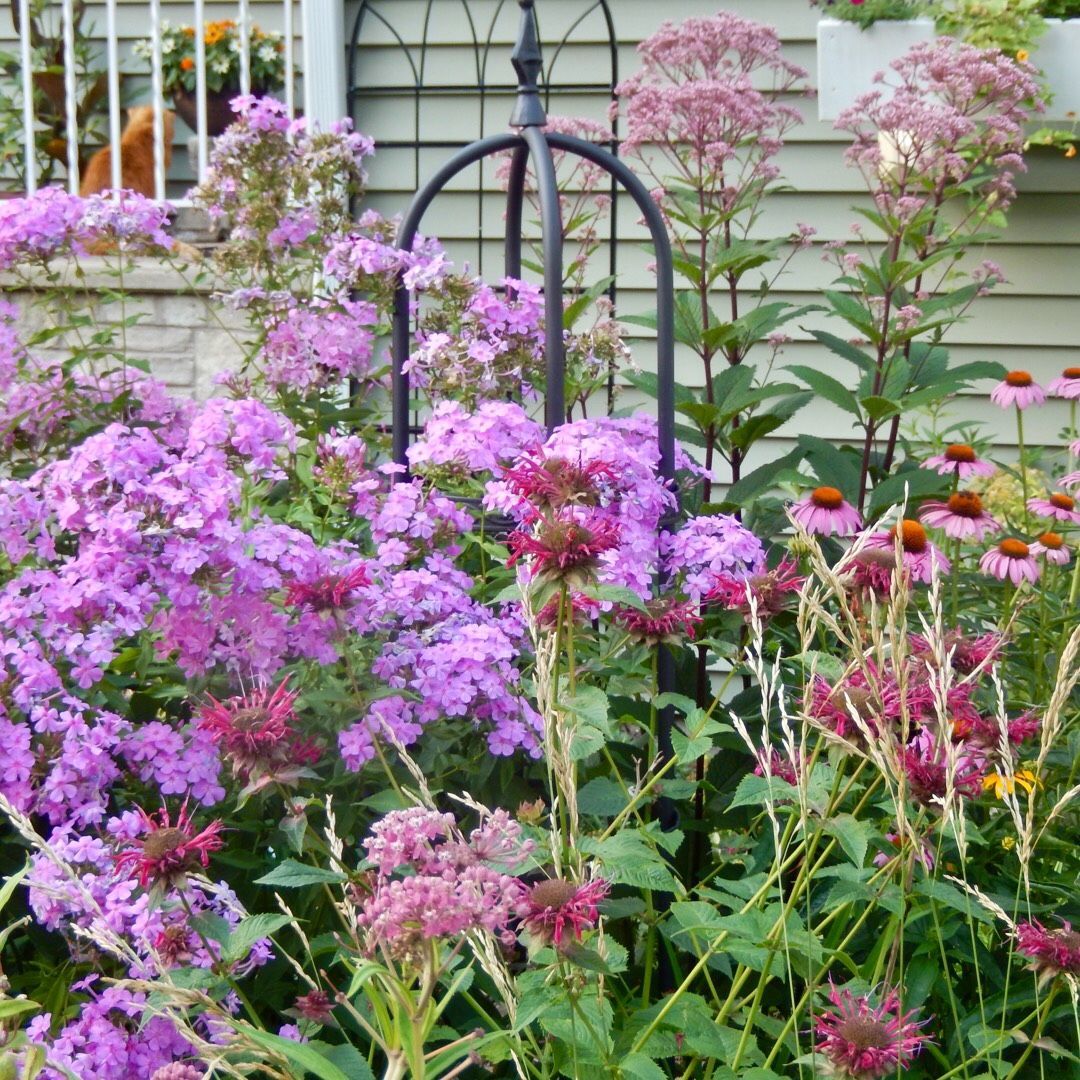 Planting for butterflies doesn't mean compromising beauty. Here phlox (Phlox paniculata, Zones 4–8), purple coneflower (Echinacea purpurea, Zones 3–9), Joe Pye weed (Eupatorium purpureum, Zones 3–9), and bee balm (Monarda didyma, Zones 4–10), all plants native to eastern North America, look stunning together and provide lots of nectar for butterflies and other insects.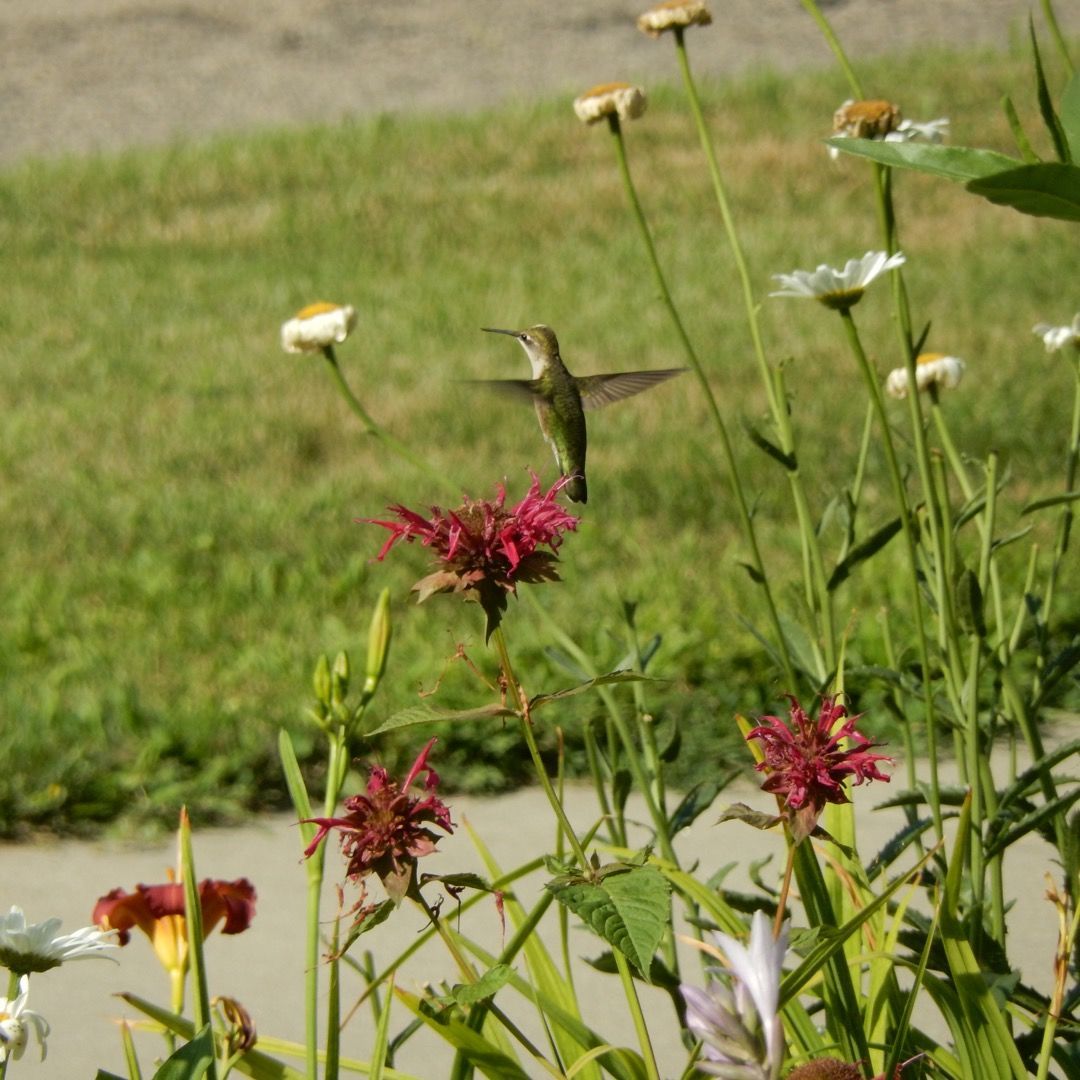 Having lots of flowers full of nectar doesn't just attract butterflies. Here a hummingbird hovers after sipping at the blooms of a bee balm.
Have a garden you'd like to share?
Have photos to share? We'd love to see your garden, a particular collection of plants you love, or a wonderful garden you had the chance to visit!
To submit, send 5-10 photos to [email protected] along with some information about the plants in the pictures and where you took the photos. We'd love to hear where you are located, how long you've been gardening, successes you are proud of, failures you learned from, hopes for the future, favorite plants, or funny stories from your garden.
If you want to send photos in separate emails to the GPOD email box that is just fine.
Have a mobile phone? Tag your photos on Facebook, Instagram or Twitter with #FineGardening!
You don't have to be a professional garden photographer – check out our garden photography tips!
Do you receive the GPOD by email yet? Sign up here.