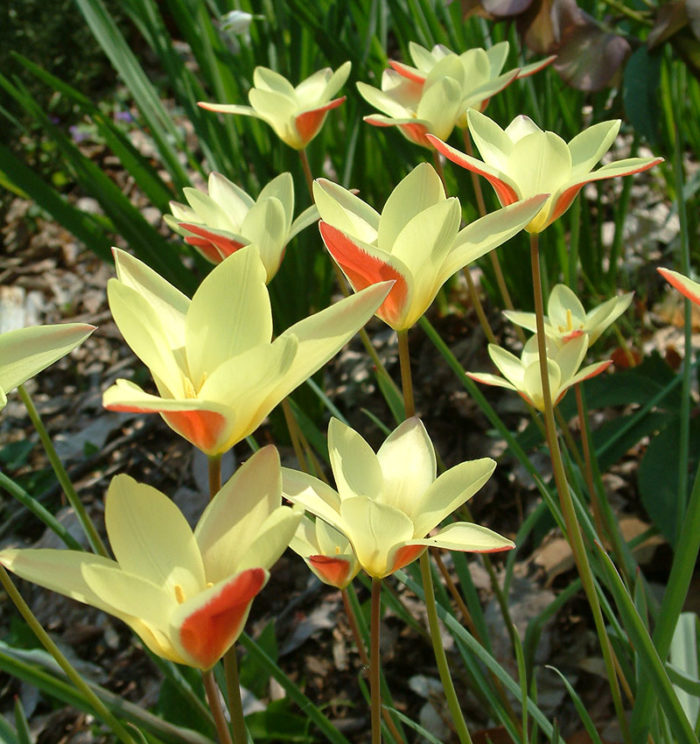 It's hard not to love tulips (Tulipa spp. and cvs., Zones 3–8). Just as the fresh greens of early spring begin to stir our senses, up shoot a mass of floral challises cheerfully toasting the glory of spring in primary colors. So goes tulip season, I hear, in the home gardens of many a Northerner. But here in the Southeast, early hot spells and short springs don't play nicely with traditional hybrid tulips. Seasoned Southern gardeners are quick to advise, "You can't grow tulips in the South."
But don't lose hope (you're a gardener, after all). In fact, we can grow tulips here; it's the reblooming of them that's the problem. The reality of hybrid tulips in our climate is that they are a one-season show. Without going too deep into the science, it boils down to heat: not enough chill in the winter when cold is required to set flower buds, and too many energy-burning warm nights in spring that eat up what would have become the food for the bulb to fuel next year's bloom.
While it may require an adjustment of perspective, most tulips are best classified as annuals in our region. But what extraordinary annuals they are! If you adore tulips, don't miss out on the joy just because they require replanting. My advice on hybrid tulips is to skip the fancy, expensive cultivars and purchase on the cheaper end of the market. Plant bulbs close together in well-drained soil in late fall or early winter for maximum effect come spring. And when that show is over, just yank them out and compost them without regret.
This is not the end of the six-petalled story, however. There are, in fact, some lovely gems in the genus Tulipa that return year after year right here in the heart of the South. Renowned plantswoman and garden writer Elizabeth Lawrence wrote The Little Bulbs: A Tale of Two Gardens in 1957. In it she counts over a dozen species of tulips that perennialized in her garden. Lawrence's home and garden are under the stewardship of the Garden Conservancy and Wing Haven gardens in Charlotte, North Carolina, and are fortunate to have a passionate and dedicated garden curator, Andrea Sprott, directing their care. Andrea shared her recommendations: "Tulipa clusiana [lady tulip] is right at the top of my list, as is Tulipa sylvestris var. major [woodland tulip]. Both of those little bulbous beauties have bloomed every spring for (literally) decades in Elizabeth Lawrence's garden with no muss or fuss."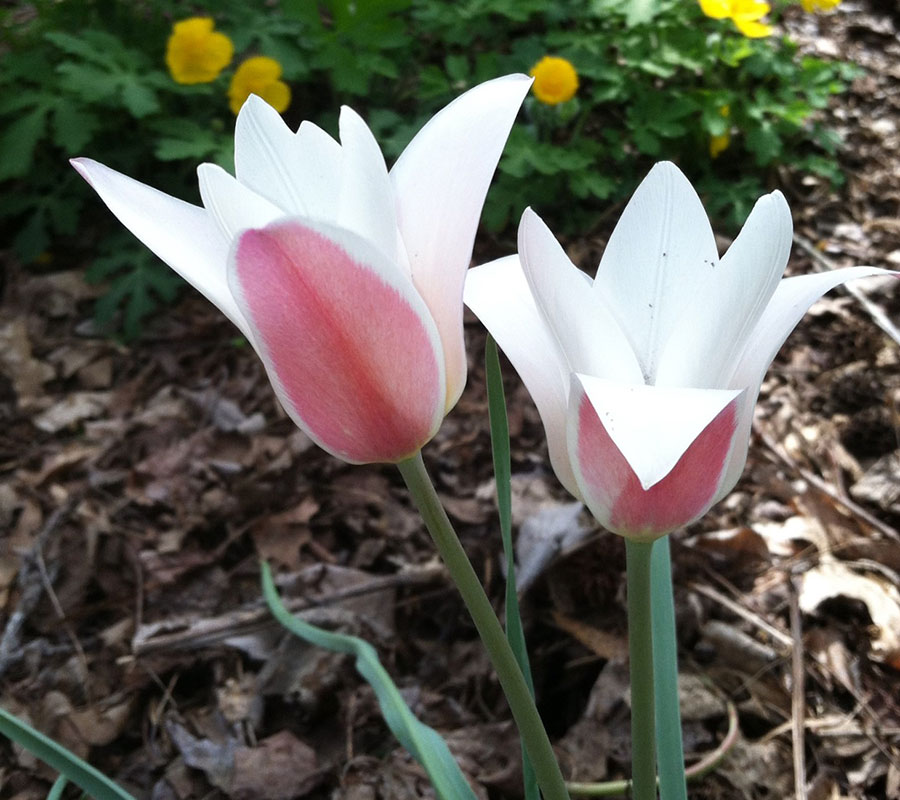 Lady tulips (Tulipa clusiana, Zones 3–8) are gracefully smaller than typical hybrids, with spreading, flared petals (properly called tepals), the outer three a pink to red color. Blooming in midspring, they reach 9 to 12 inches tall. 'Lady Jane' is soft and sweet with white inner tepals and peppermint pink outer tepals. 'Cynthia' and var. chrysantha have different shades of yellow tepals and rich pink and red outer tepals, respectively.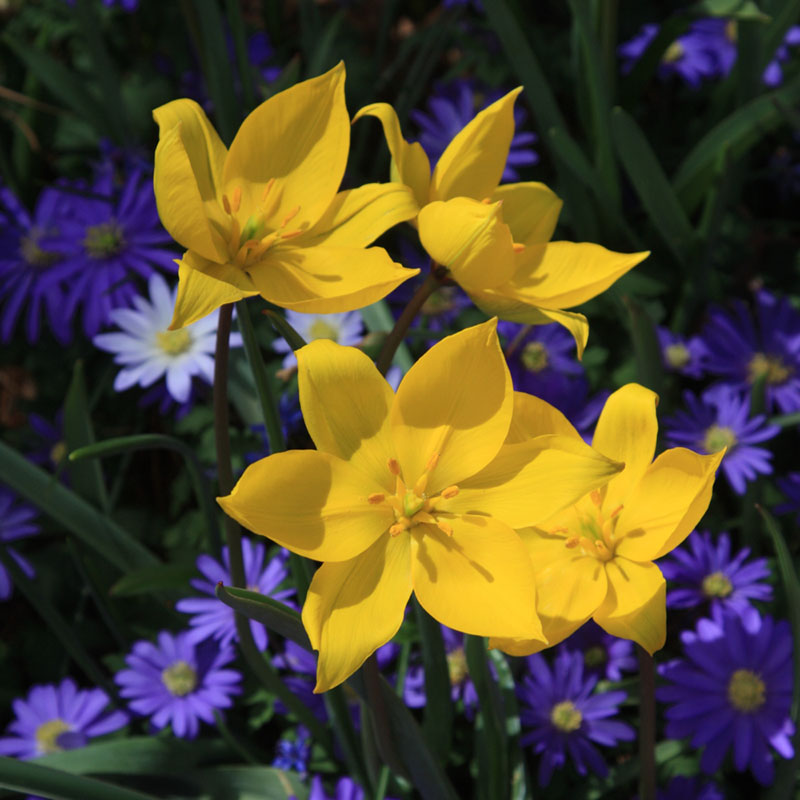 Woodland tulips (Tulipa sylvestris var. major, Zones 3–8) are a sunny yellow with the added charm of a sweet fragrance. Their flowers emerge cupped, then flare and open up as they bloom on foot-tall scapes in midspring.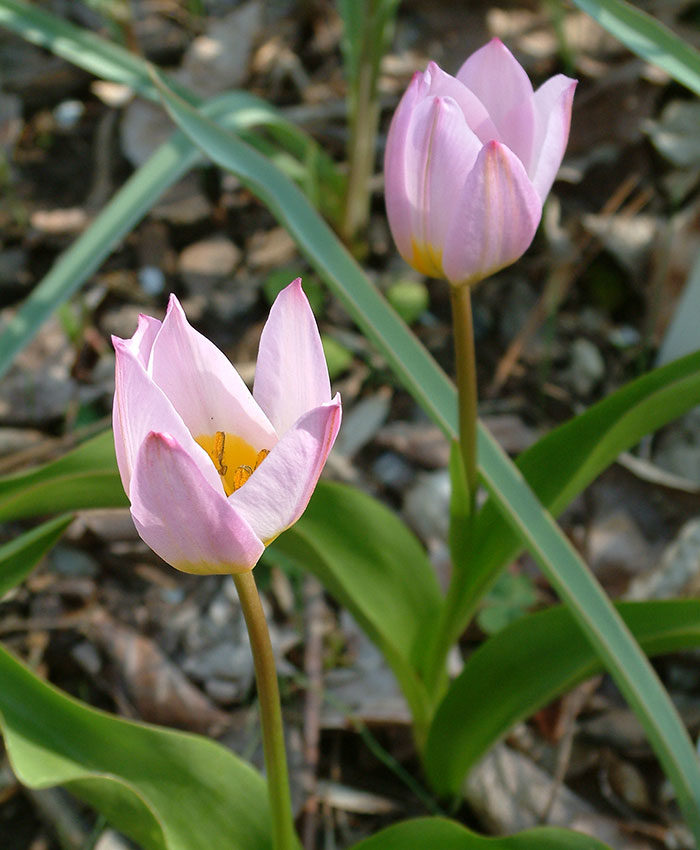 Good things come in threes, so I'll add 'Lilac Wonder' tulips (Tulipa saxatilis 'Lilac Wonder', Zones 4–8) to the list of midspring Southeastern repeat performers. Light-catching lilac pink tepals reveal bright yellow hearts as these flowers open wider throughout the day. They look like sunshine wrapped in cotton candy!
All three require the same growing conditions. Choose a spot in full sun to partial sun. Since you do expect these to return for several years, plant 8 inches deep in well-drained amended soil (a key to longevity), and fertilize with a bulb-formulation when planting and again as growth begins in spring. Allow foliage to fade without removing it. These tulips combine well, growing up through herbaceous ground covers or side by side with late-emerging perennials.
Show-stopping annuals or elegant, unique perennials—as either or both, tulips are so very welcome as part of the garden party that is a Southern spring.
—Paula Gross is the former assistant director of the University of North Carolina at Charlotte Botanical Gardens.