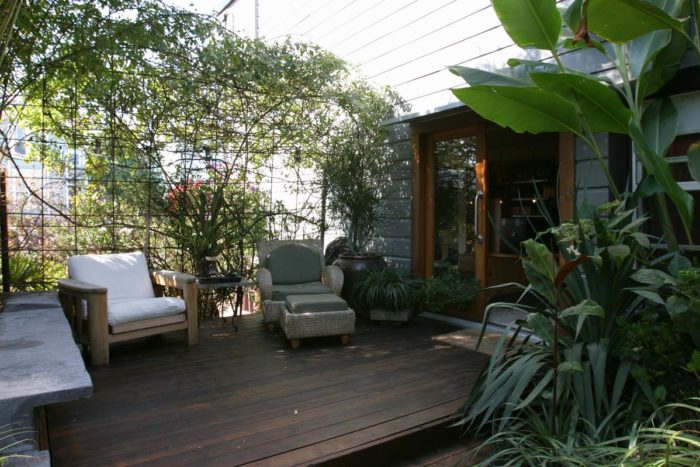 Instead of a solid fence, this gardener used an open net of wires and vines to create a visual barrier that still allows this space to breathe. It also keeps this shady space from becoming too dark. This photo was taken in a private garden in Oakland, California.
Welcome to the Fine Gardening Garden Photo of the Day blog! Every weekday we post a new photo of a great garden, a spectacular plant, a stunning plant combination, or any number of other subjects. Think of it as your morning jolt of green.
Sign up to get new posts delivered to your inbox each morning, so you'll always remember to take a look. We look forward to sharing our garden travels with you.
If you think you have a photo that we should share on the Garden Photo of the day, email us. Send hi-res images to [email protected] with GPOD in the subject line. We'll only respond if we plan to use your photo.