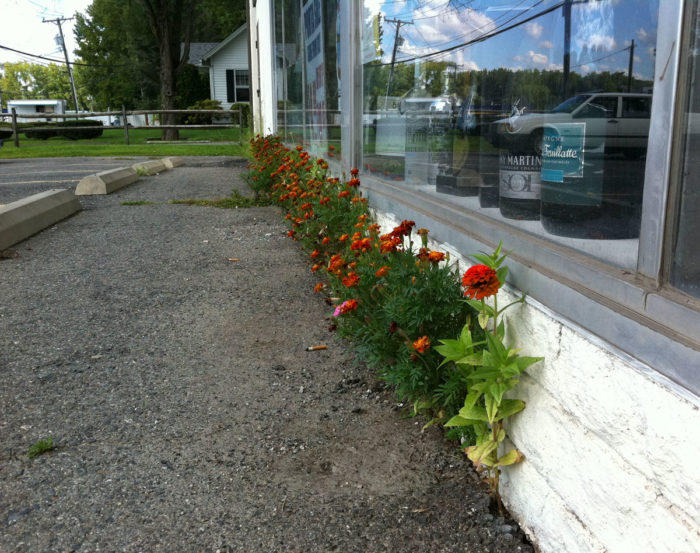 Not everyone has dozens of acres to great their life's garden masterpiece. In fact, a vast number of people claim to have no space to garden at all. This garden proves that if there's a will, there's a way. I pass this local liquor store (Achorn's Discount Liquor in New Milford, Connecticut) a couple times a week, and often stop in to pick something up. Every year I'm amazed by the abundance of the marigolds and zinnias that grow from the tiny crack between the parking lot and the building.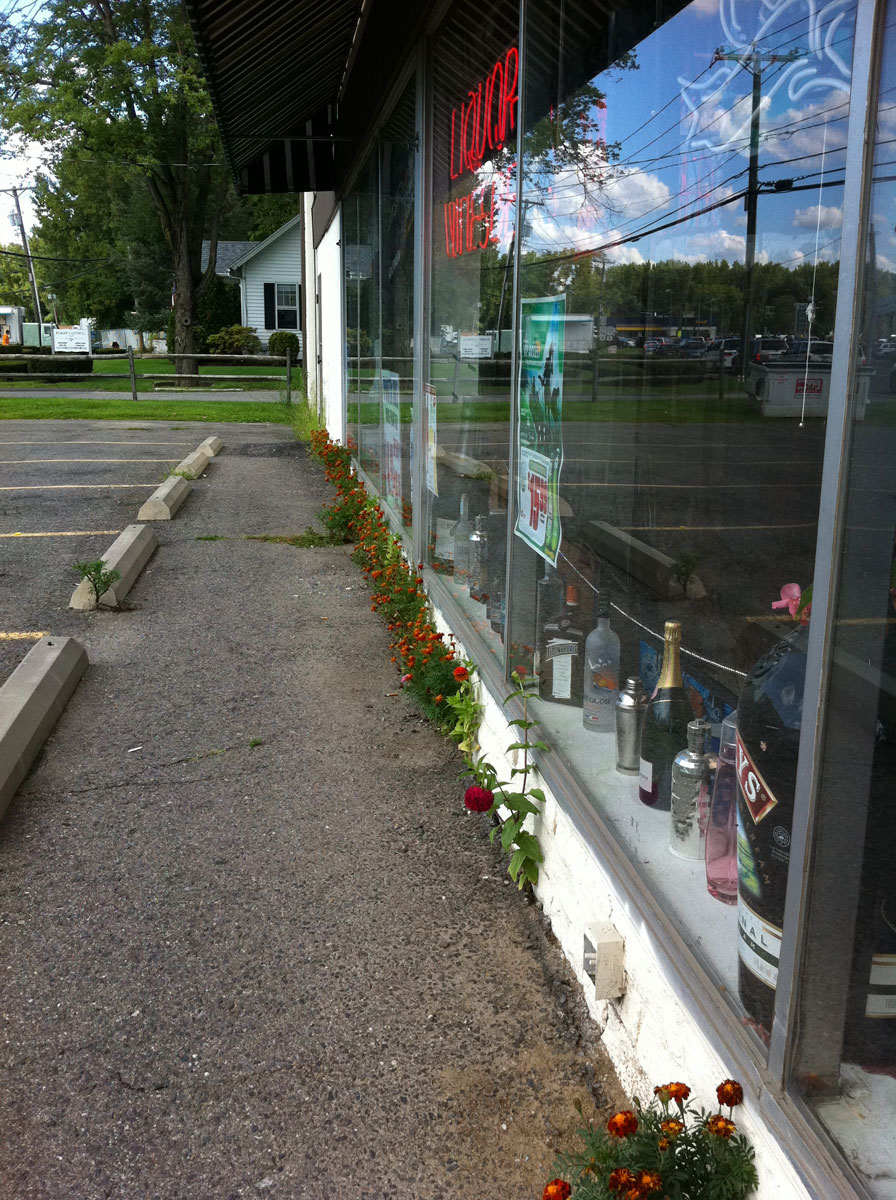 I've always wondered if this was intentional (how could it not be?), so the last time I went in to pick up some hard cider, I asked the friendly lady behind the counter. Her face lit up. Falguni Patel and her husband Ashok sow seeds in this crack every spring, and Falguni waters them every morning when she opens the store. According to Falguni, Ashok is the green thumb in the family, but I think it's an equal effort. Whatever the case, they say that lots of people appreciate and thank them for their small gardening efforts. Sooo…you say you have no room to garden? Think again… surely there's room for a lowly marigold seed.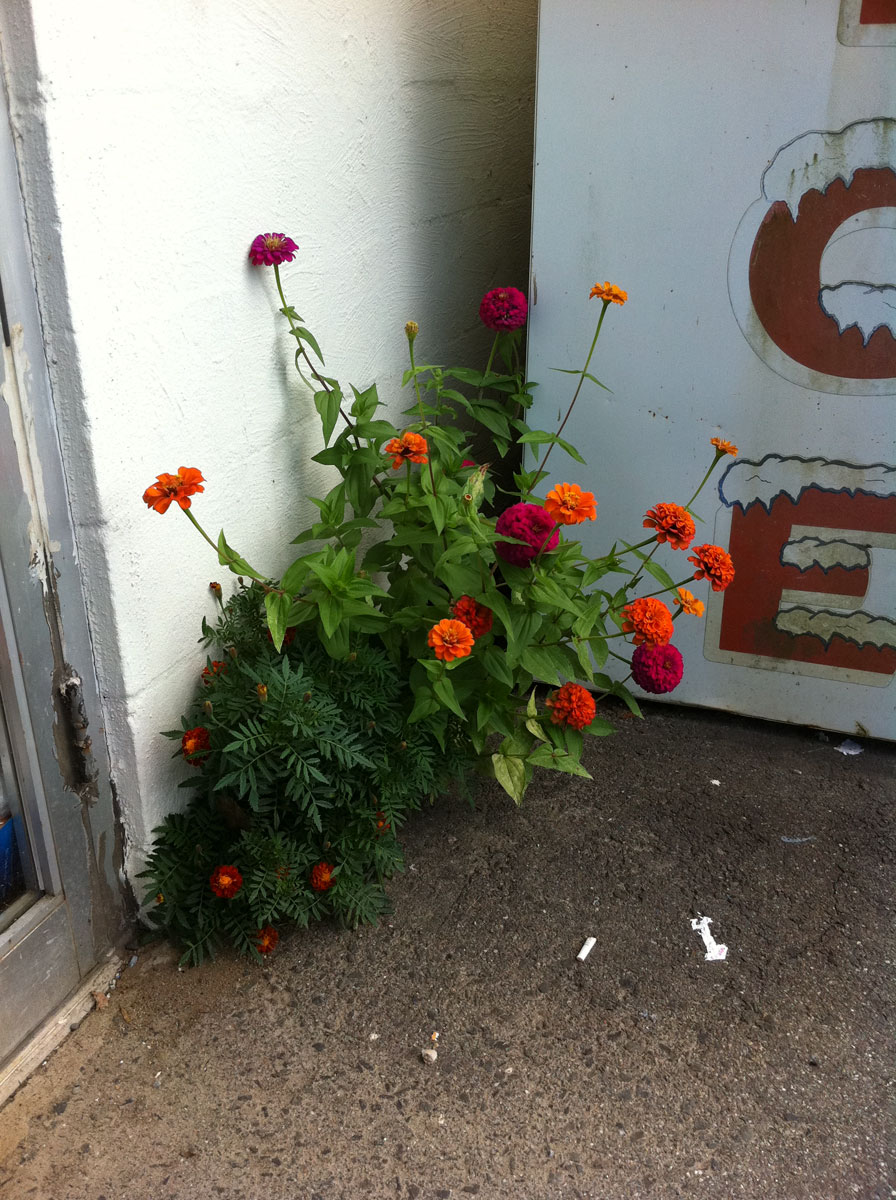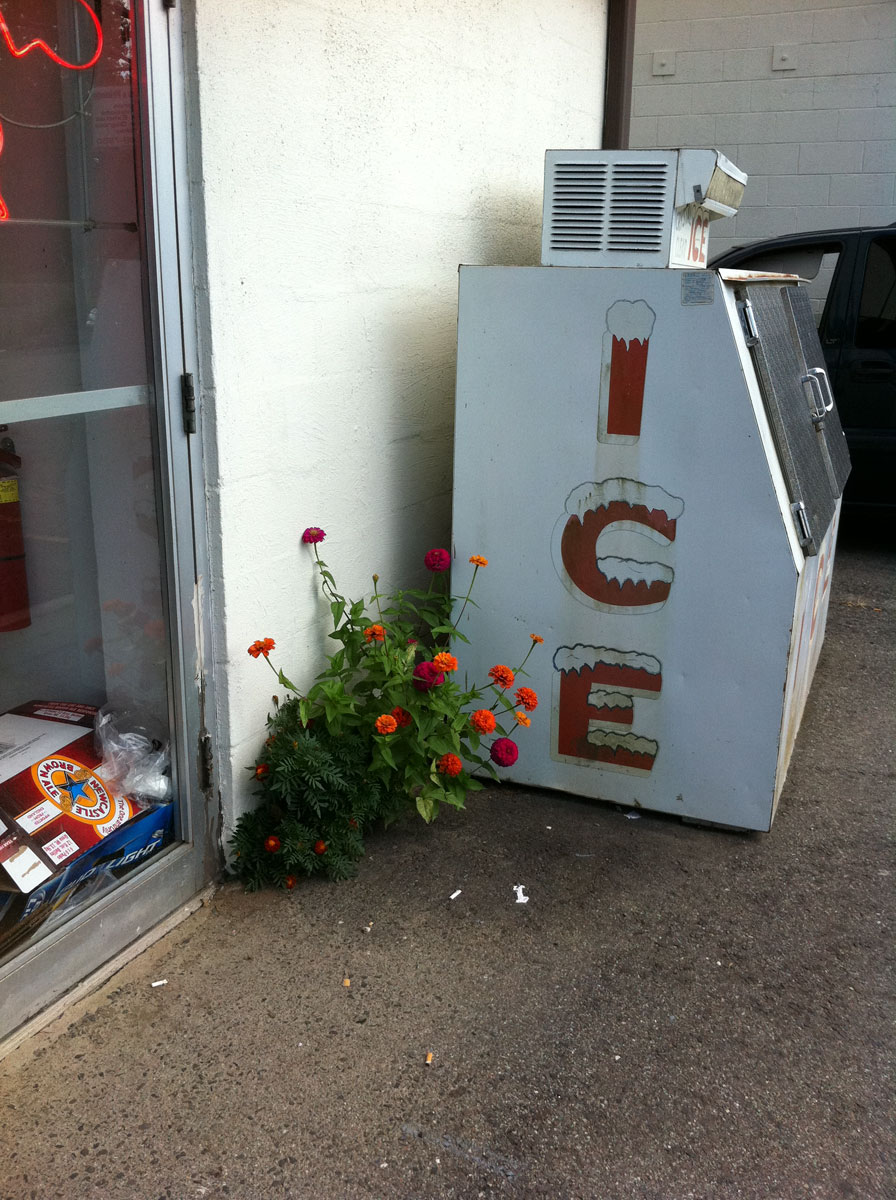 Welcome to the Fine Gardening GARDEN PHOTO OF THE DAY blog! Every weekday we post a new photo of a great garden, a spectacular plant, a stunning plant combination, or any number of other subjects. Think of it as your morning jolt of green.
Sign up to get new posts delivered to your inbox each morning so you'll always remember to take a look, or subscribe to our RSS feed. We look forward to sharing our garden travels with you.
READER PHOTOS: We love featuring your photos, too. If you think you have a photo that we should share on the Garden Photo of the day, email us. Send hi-res images if possible. We'll only respond if we plan to use your photo.