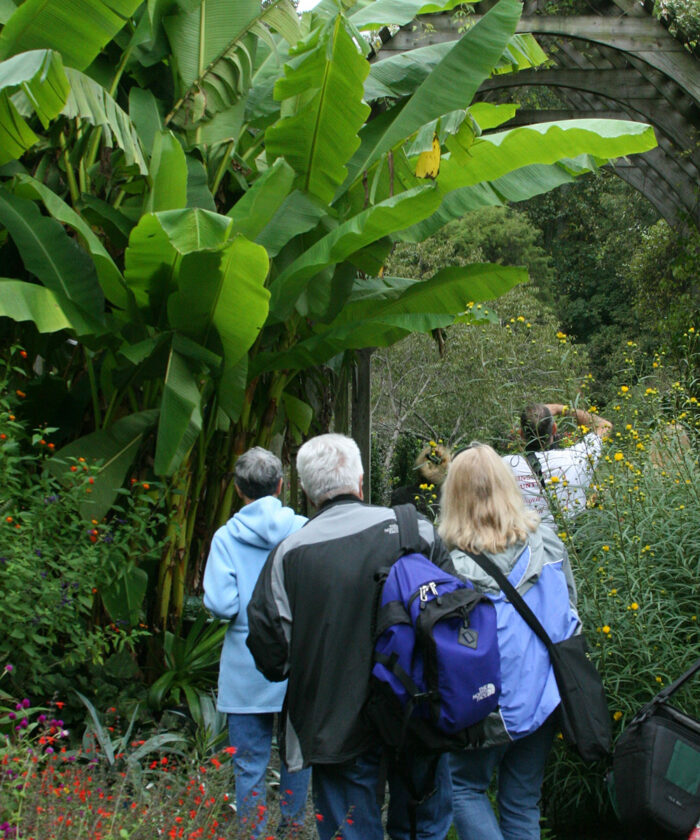 People learn gardening from different sources. When I ask gardeners the when, why, and how of their gardens, they often tell me a story about a person who influenced their start in gardening. Maybe it was a grandmother, a father (mine grew raspberries), or a neighbor down the street who had a fabulous garden and who mentored them as a budding gardener. One of the best ways to grow your knowledge is to seek out and find a gardening community to share your passion with.
One of my first garden-mentoring experiences was with a co-worker who gardened religiously. She worked with me part-time, and the rest of her time revolved around her garden. In just a wooded lot in a subdivision, she grew seedlings, roses started from cuttings, and vegetables grown with deer protection. In addition, she knew the names of plants in botanical Latin—all things that seemed foreign to me. One birthday, she gave me a box of plants from her garden. Oh my goodness, that was just the biggest gift! I was totally stressed out. She assured me that I could garden and gave me the easiest plants she grew. Her knowledge, enthusiasm, and willingness to share her expertise was a big steppingstone to what I do today.
The best gardens are built upon a foundation of shared knowledge and experiences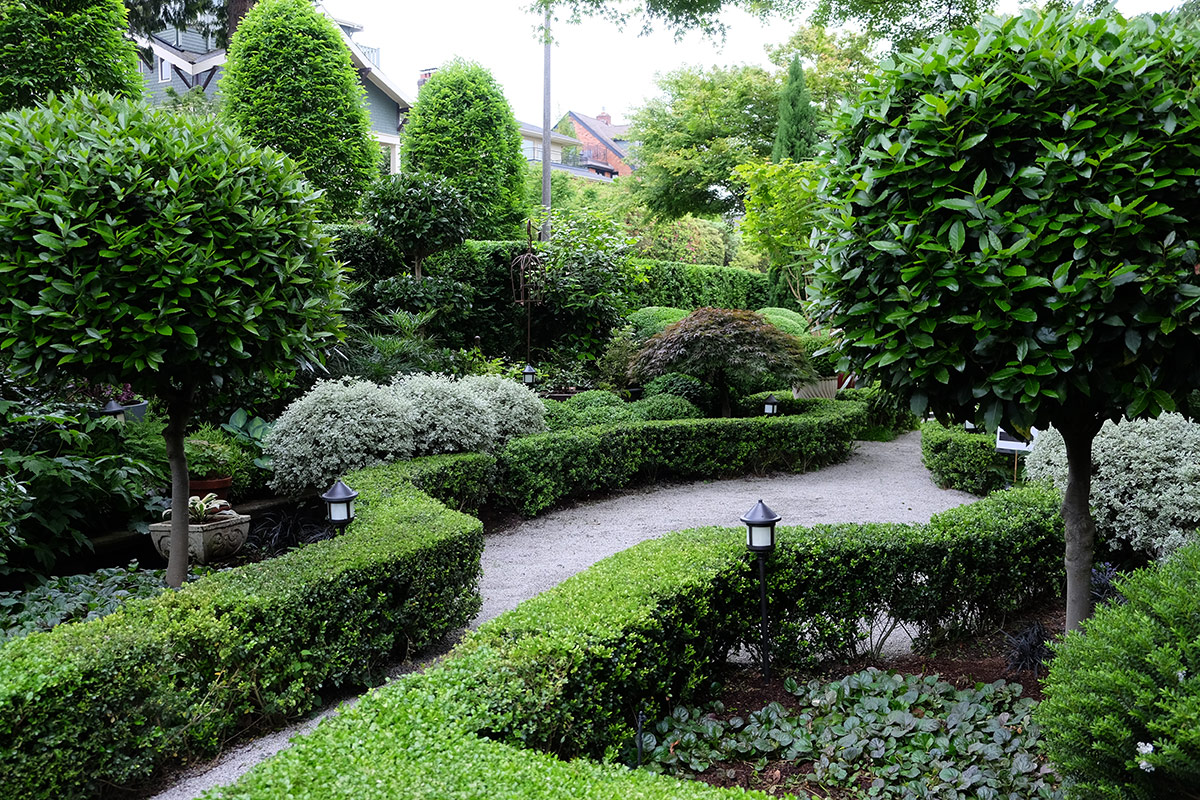 I recently had a chance to spend an entire weekend with a diverse mix of gardeners at the Northwest Perennial Alliance's 2022 Hardy Plant Study Weekend. These were people who had small calm gardens, exuberant crazy gardens, large gardens with many different rooms, and urban oasis gardens. It was a wonderful BIG dose of gardening.
This weekend is a great example of the benefits of being part of a large community of gardeners. We enjoyed garden tours around the greater Seattle area, seminars, a plant sale, coffee hours, and wine hours, which all gave the participants the opportunity to connect and share their passion. One of the things I love about gardening is the shared understanding that we, as gardeners, never know everything. We are constantly learning and exploring, and sharing plants, ideas, and disappointments.
You don't have to go far to improve your gardening skills while also fostering friendships
There is a garden club in my local area that meets at my neighbor's house. Jeanne, my neighbor, has a beautiful garden. She and her husband work in the garden daily. She has connections through her garden with people all over the state. She gives garden walk-throughs (she doesn't call them tours) on a regular basis. She is always sharing advice and plant bits, and her former life as a teacher is evident in her ability to communicate what is so great about gardening.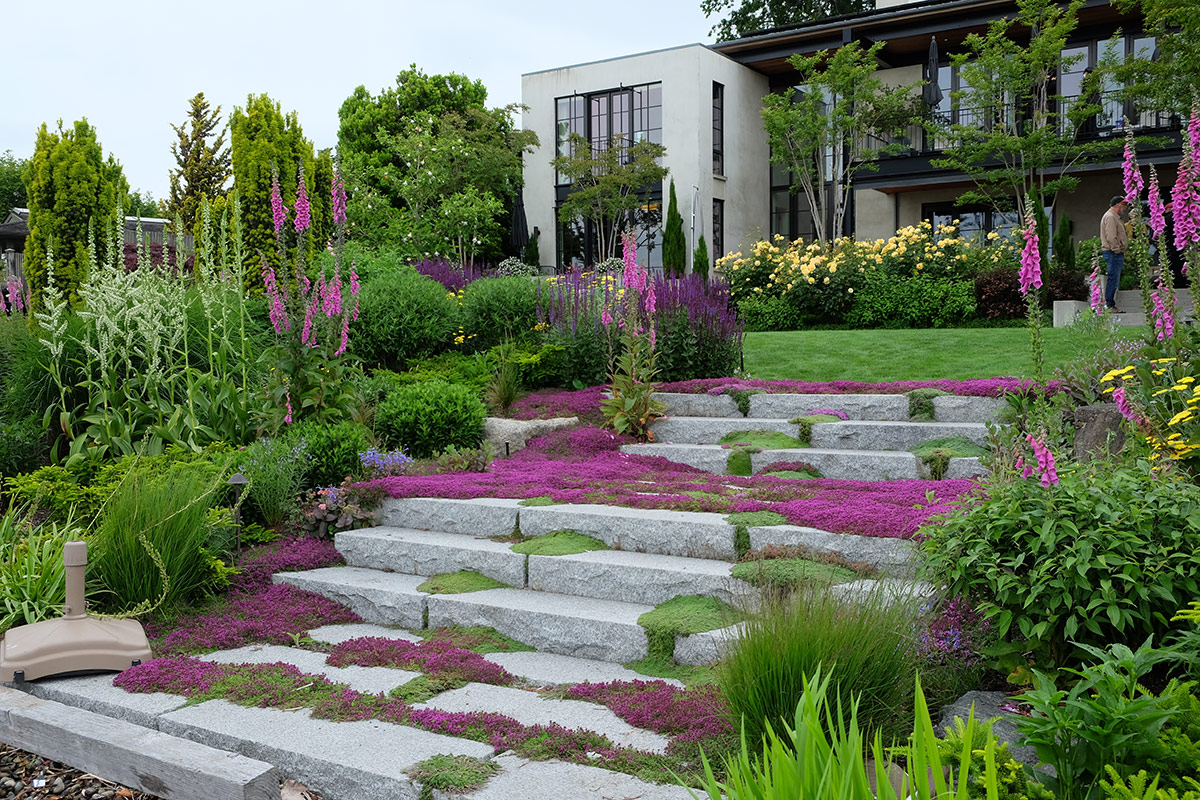 It doesn't matter if you live in a small town or large rural area; there are garden communities nearby. There are clubs that are purpose driven—like pea patches, community gardens for the homeless, and children's gardens as learning centers. Clubs, associations, and societies of like-minded people that share the same interests abound on local and national levels (sometimes with regionally focused chapters). The Northwestern Chapter of the North American Rock Garden Society and the American Dahlia Society are a couple examples. Sometimes groups are affiliated with a local public garden, where you can plug in as a volunteer and learn garden skills as well.
You can also expand your gardening community and connections through the internet
The digital world is also an excellent way to grow your gardening community. There are 22 houseplant groups with over 1,891 members on the Meetup app. Facebook and Instagram are great places to search for places to connect.
Depending on your areas of interest you can find groups that offer hands-on experiences through volunteering, garden tours, educational programs, plant sales, social events, and much more. Nurturing plants and sharing (no matter what your skill level) with others is one of the best ways to grow roots and branch out in your nearby gardening community and personal gardening journey.
—Susan Calhoun is the owner of Plantswoman Design in Bainbridge Island, Washington.