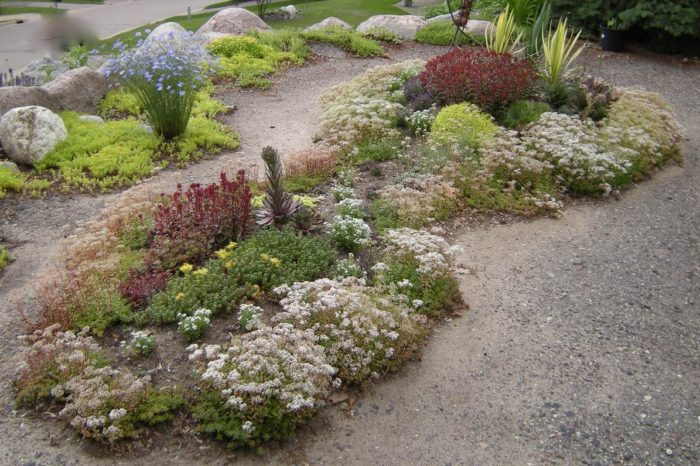 Happy birthday to us!! The GPOD was "born" exactly two years ago today, on January 4th, 2010. Whew–that's more than 500 posts! I kinda need a nap… Take a minute to go back to the beginning. It's interesting to see how much we've changed! We started with one, maybe two photos per day, without a lot of detailed information.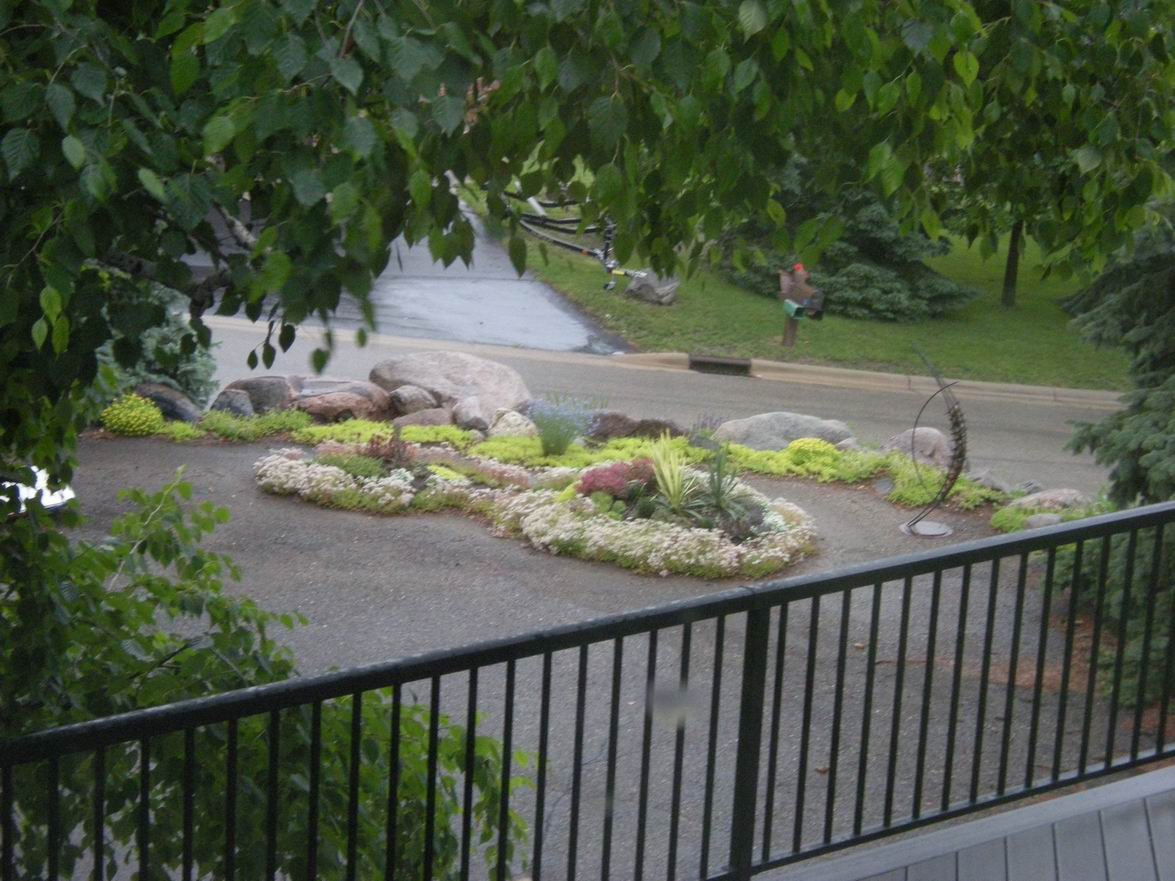 Today I think the blog is a lot richer, with multiple photos a day (not always), lots more info, and most exciting, lots and lots of reader submissions. I'd love to continue the trend, and feature more of your gardens. Send me some pics, whydontcha? Email me (be sure to introduce yourself and tell me a bit about your garden and the photos) at [email protected]. And, once again, I'll only respond if I plan to use your photos.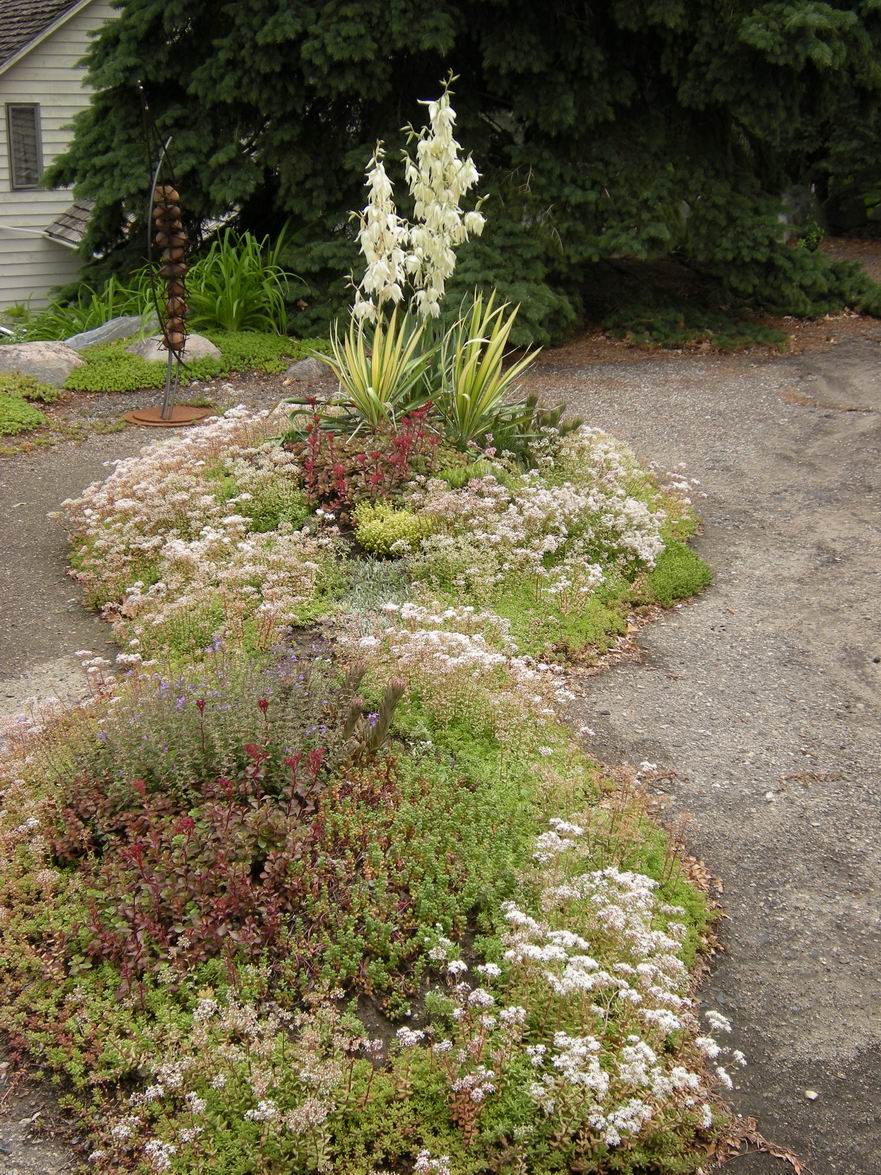 OK, back to business. On Monday, I asked you all to comment with your gardening resolutions for 2012. You guys have some ambitious and exciting plans! I chose a winner randomly, though not scientifically (um…I counted how many comments we had and called over the wall to my coworker, Danielle, and asked her to pick a number between 1 and 48), and the winner of a free one-year subscription to FG is oilpainter! Congrats, Lona, and Happy New Year!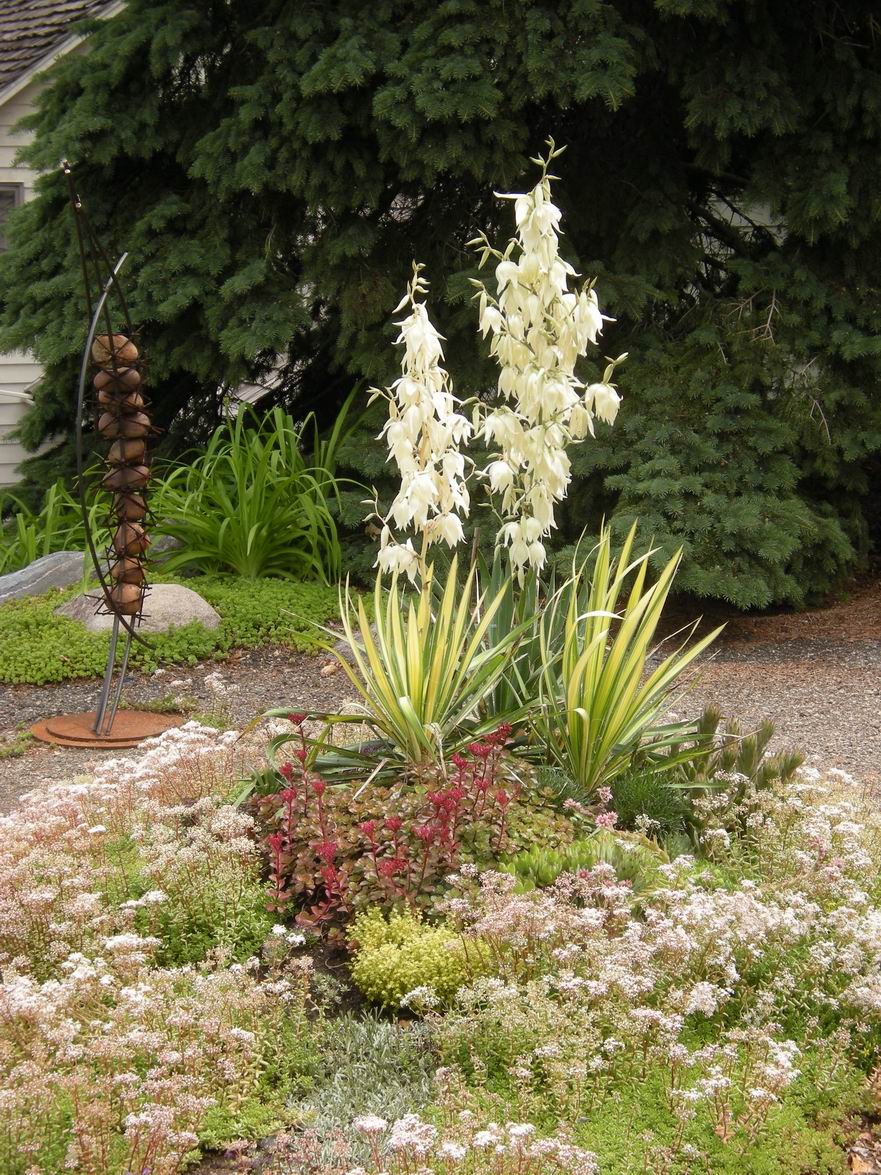 Just to prove that you CAN keep your gardening resolutions, check out what Jane Horn of Prior Lake, Minnesota, did in these photos.
Jane says, "My New Years resolution in 2008 was to create a garden on our asphalt driveway.  We dumped two piles of dirt from a backyard project and my vision began to take form.  I used Zone 4 plants that would tolerate the sun and minimal water.  When the snow melts in the spring it is already green.  It has become one of my favorite gardens." So great, Jane! Thanks so much for sending in your photos.