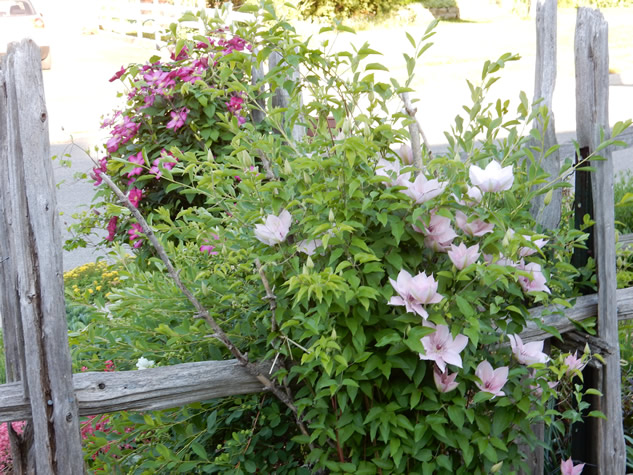 Today's photos are from Maryann Bastin, the Clematis Queen of Cambridge, Ontario! Can anyone help identify these plants?
"These clematis are blooming June 10th in our front gardens in Cambridge Ontario. The gardens are three years old now and we have a total of 23 clematis and are loving them! Unfortunately when we moved we stuck our favorite plants in the vegetable garden in the back and the labels were lost over winter by the heaving frost so other than Betty Corning and Multi Blue we don't know the names. I love the garden picture of the day and get some great ideas from them, thanks!"
Keep sending in photos, everyone! Whether you've never shared before or you've been featured multiple times, we want to see your garden! Email a few photos and the story behind your garden to [email protected].
Do you receive the GPOD by email yet? Sign up here!