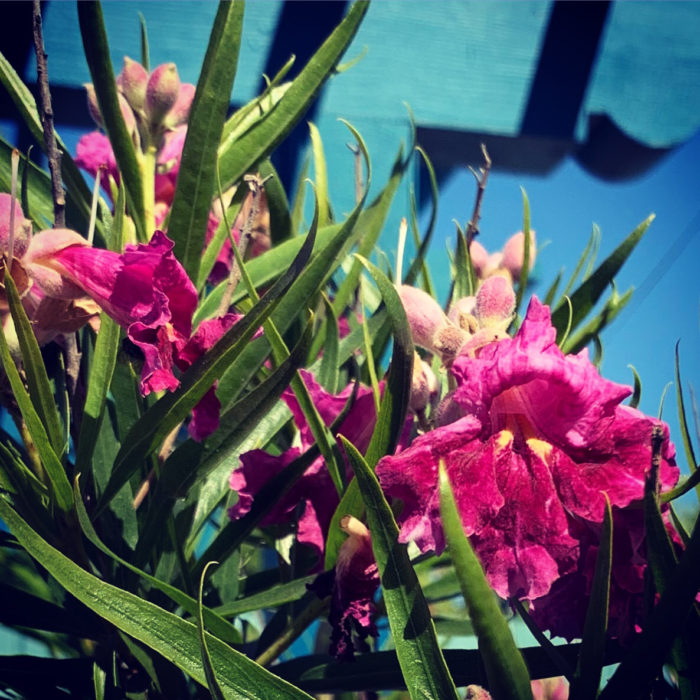 Do some last-minute planting. Call me crazy, but I love June gloom. We all know that the heat is going to come and stay for a while, so I always appreciate this time as a sort of reprieve. These cooler mornings are a great time to do some last-minute planting of your California natives. Hopefully you have gotten them all in the ground by now, but if not, there are a few that you can still safely plant. Some examples:
Red fairy duster (Calliandra californica, Zones 9–12)
Desert mallow (Sphaeralcea ambigua, Zones 9–11)
Most salvias (Salvia spp. and cvs., Zones 5–11)
Desert willow—one of my favorite trees (Chilopsis linearis, Zones 7–10)
Also safe to plant now are riparian plants that appreciate some summer irrigation, like rush (Juncus spp. and cvs., Zones 3–10) and yellow-eyed grass (Sisyrinchium californicum, Zones 8–10).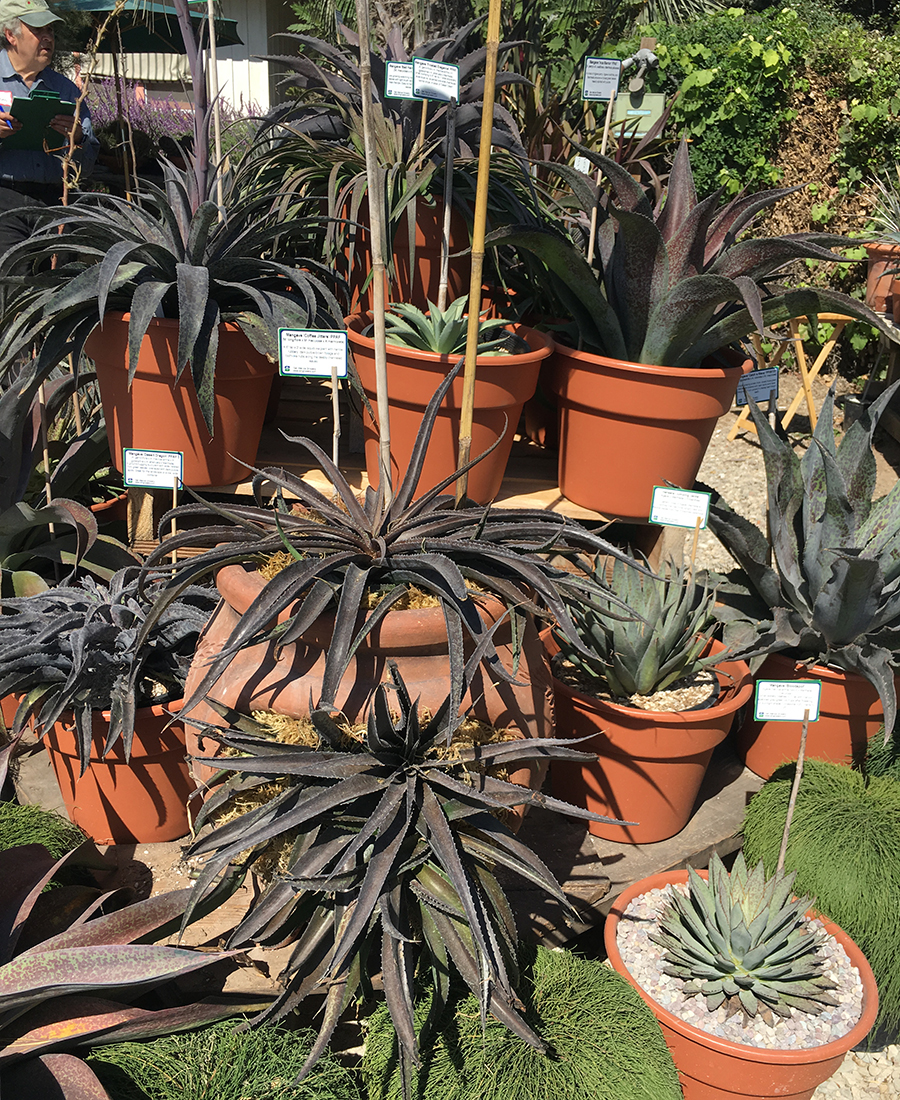 Plant a mangave. Do you have any mangaves (× Mangave cvs., Zones 8–11) in your garden yet? Mangaves are fascinating hybrids, combining the refinement of an agave (Agave spp. and cvs., Zones 7–11) and the colorful and fanciful characteristics of a manfreda (Manfreda spp. and cvs., Zones 7–11). Striking as a specimen plant or planted in masses, mangaves like well-draining soil. Their growth rate is arguably faster than that of an agave, and they are often spineless. Their very manageable mature size, mostly between 1 and 3 feet in width, makes them a fabulous choice for a container. They reportedly do not die after flowering. This plant may not be readily found at all nurseries but can be ordered online. A good source is Walter's Gardens, where many of them have been created.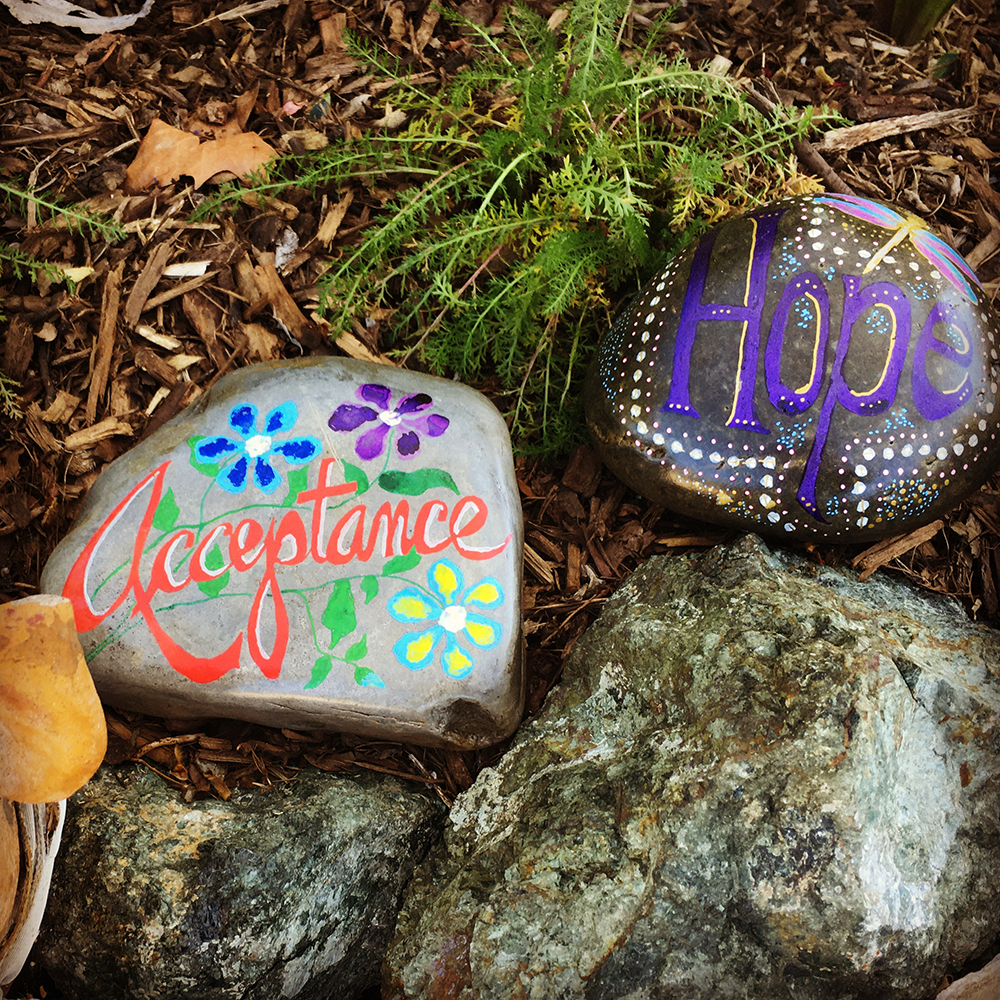 Paint some rocks with your children. Parents have been going crazy lately thinking up activities to keep their children busy. Rock painting is a great outdoor activity for all ages and skill levels. For my rocks I started out simple, using words of inspiration for this difficult time of pandemic. Designs can be anything from simple words or shapes to intricate creations. Consider painting your name, address, inspirational quotes, dots, flowers, animals, plant identifiers, self-portraits, your pet—the possibilities are endless. Painted rocks also make fun presents. Look for smooth rocks, like river rocks. Wash them outside with a hose, and allow them to fully dry before painting. There are a variety of different paints on the market to choose from, and you can decide if you want to use a brush or paint markers. Consider glittery, neon, or metallic paint. After the last stroke is finished, spray your masterpieces with a sealant so that they are protected from the outside elements.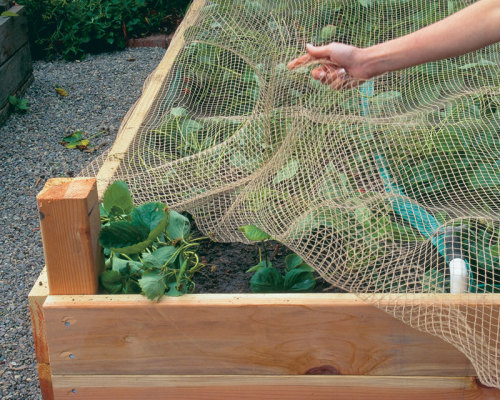 Protect your edibles. As your fruits and vegetables are ripening, they are going to become appetizing for varmints, birds, and squirrels especially. Before they harvest everything for you, protect your plants with netting.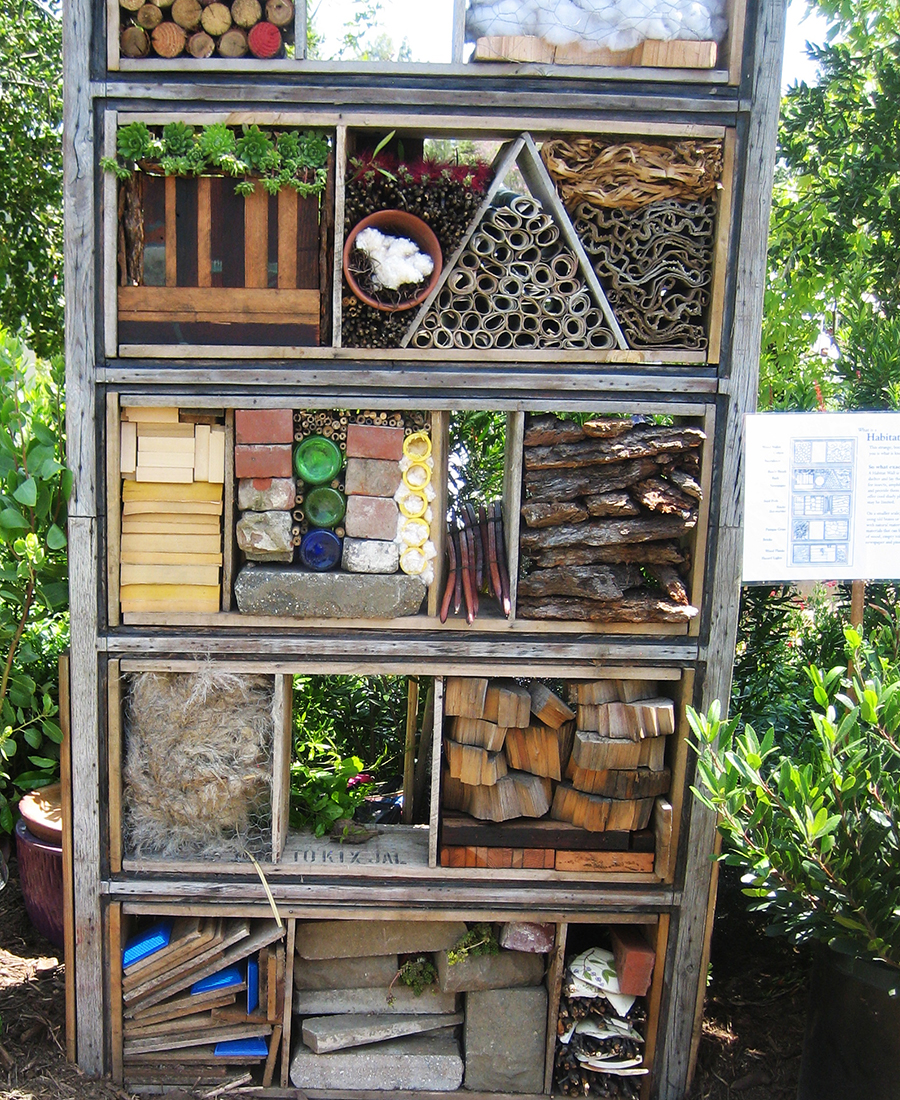 Build an insect hotel. This project could include scraps of material taking up space in your shed or garage and provide a permanent and beneficial art structure in your garden. Conceptually, it is a sanctuary for beneficial insects, but you can also include materials for nesting creatures. There are many offered online and many websites with instructions for building your own. My advice would be to do your due diligence to ensure you are attracting the desired visitors to the site, and to maintain it properly so that remains a safe haven that is free of moisture, mold, and parasites.
Plant more tomatoes now to extend your harvest later into the season, and be sure to fertilize them regularly. Photos: Fionuala Campion (left), Michele Christiano (right)
Plant more tomatoes. If you have room, plant some tomatoes now to extend your harvest season. You can even take cuttings from existing plants, root them in some water, and plant them right in the soil. Keep fertilizing as well. Any edibles that you have in a pot should be receiving fertilizer every 10 to 14 days.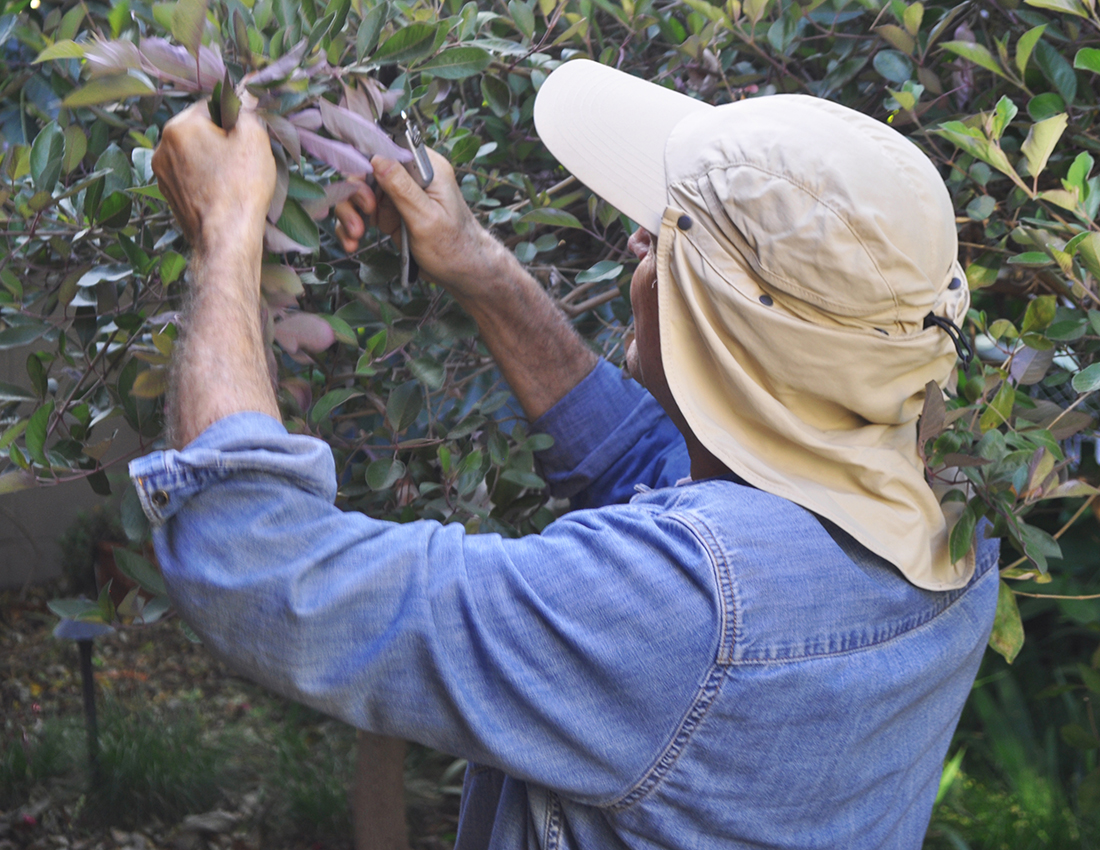 Buy a gift for a gardening dad in your life. Father's Day is June 21 this year. If Dad likes to work in the garden, a hat could be the perfect gift for him. Of course, a regular baseball cap always does the trick. Likewise, a straw hat works nicely and offers even more protection. For visiting gardens and friends, straw hats are quite fashionable. For getting down and dirty right in your own backyard, I like the kind of hat pictured above. A similar one can be found here. It has the bill to protect your face but has less of a brim. The smaller brim protects your neck from the sun, but with less bulk and therefore less possibility of it getting knocked off your head when you're tucking into tight places.
—Francesca Corra, APLD, is a nationally certified landscape designer and owner of Dirt Diva Designs in Studio City, California.