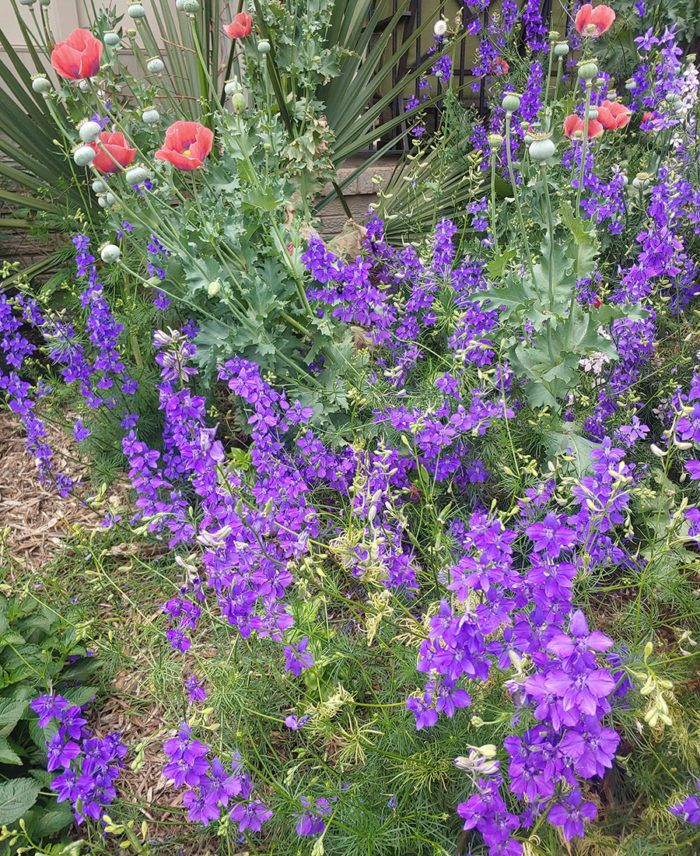 Seed now for spring-blooming cottage-garden favorites. If every spring you covet the drifts of breadseed poppies (Papaver somniferum, annual), love-in-a-mist (Nigella damascena, annual), and rocket larkspur (Consolida ajacis, annual) in public gardens or your neighbor's yard, this is the time to act! In the Southeast, these, along with annual black-eyed Susans (Rudbeckia hirta, annual) and foxgloves (Digitalis spp. and cvs., Zones 3–9), are planted in August or September by scattering seed in unmulched (or lightly mulched with bark fines) beds, watering them in gently, and walking away. Getting these reseeders started initially isn't always a sure bet, but seeds are relatively inexpensive and worth trying again next year if you don't succeed at first. The payoff is so worth the wait. Once you have plants, they generally do a bang-up job of replacing themselves by reseeding without any help from you. Keep a light hand with mulch, so as not to smother small seedlings.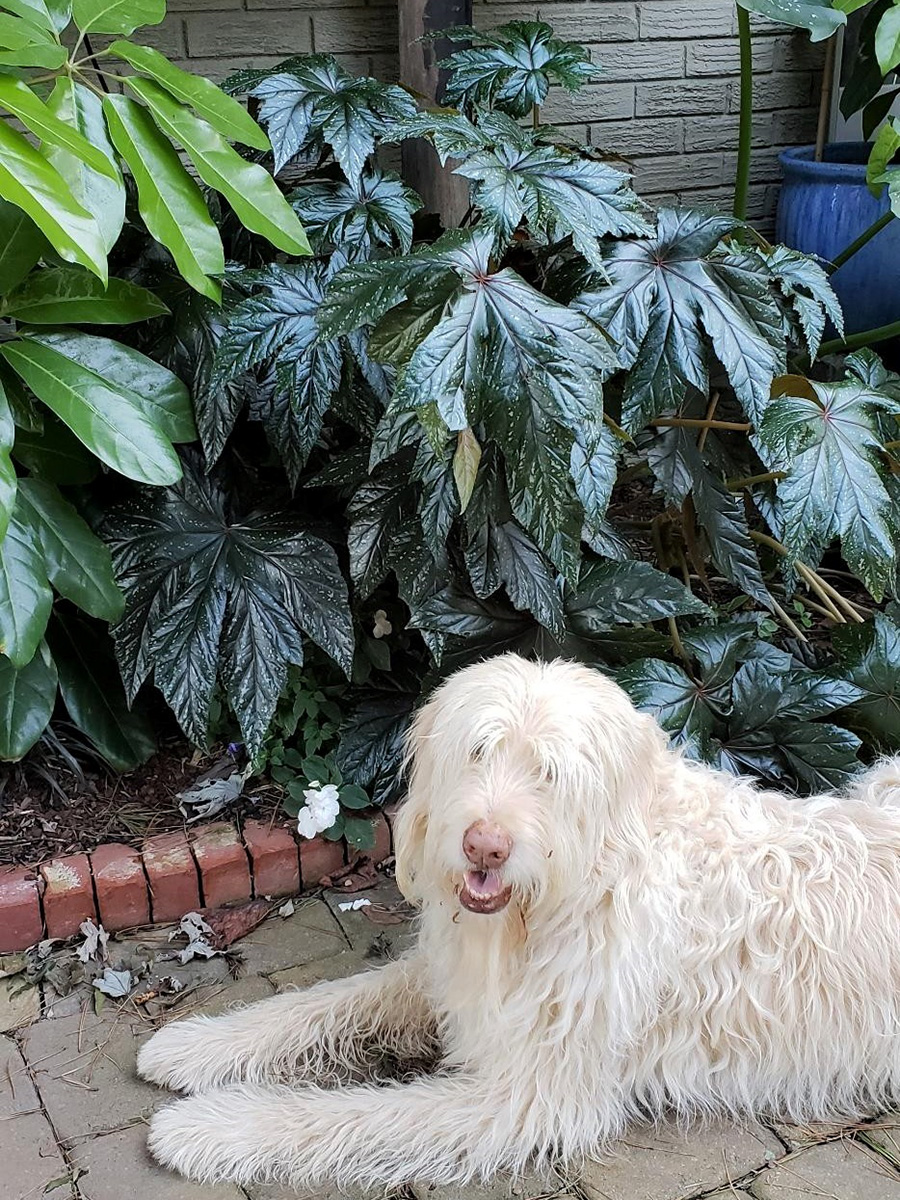 Replace spent annuals. It's tough work blooming your head off all summer in 90-degree heat. Even with watering, deadheading, and fertilizing, some annuals start flagging this month and into September. If you've got some tired annuals, it's perfectly OK to pull them out rather than watch them just hang on (the good sports that they are) but not shine. Replace them with some bold-foliaged heat-loving tropicals, or just mulch the bed, go on vacation, and wait a couple of months for pansy-planting season.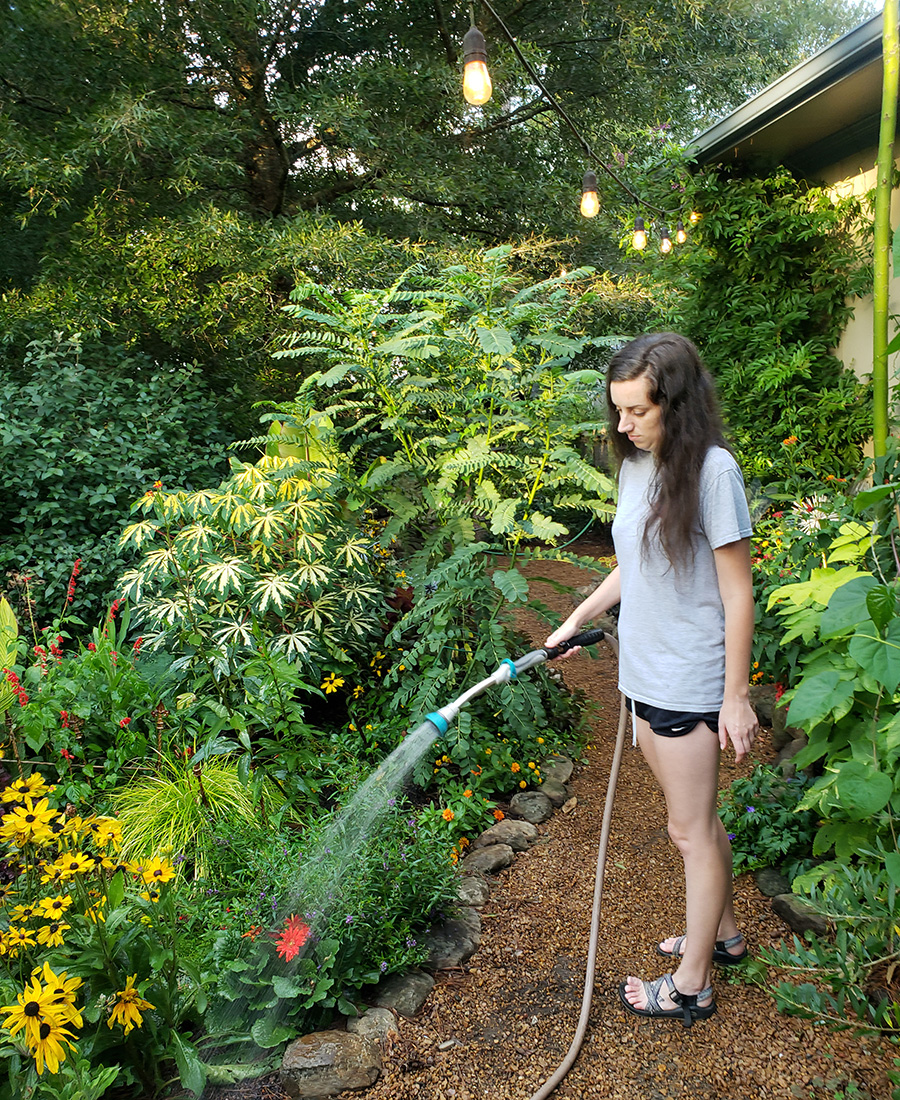 Make sure new plants are getting enough water. When we have good spring and early summer rains, as we have had this year, plants will put on abundant foliage. These leaves are like sponges, and they constantly transpire water vapor. This means that when drought occurs after a lush spring, plants can show stress quickly. Plants that have been established for several years may wilt, but they usually recover. Recently added plants, however, need good deep waterings just to survive, so always focus on them first. Be sure to follow water-wise practices. Water herbs or vegetables in the evening that you plan to harvest in the morning. Otherwise, a deep watering in early morning is ideal.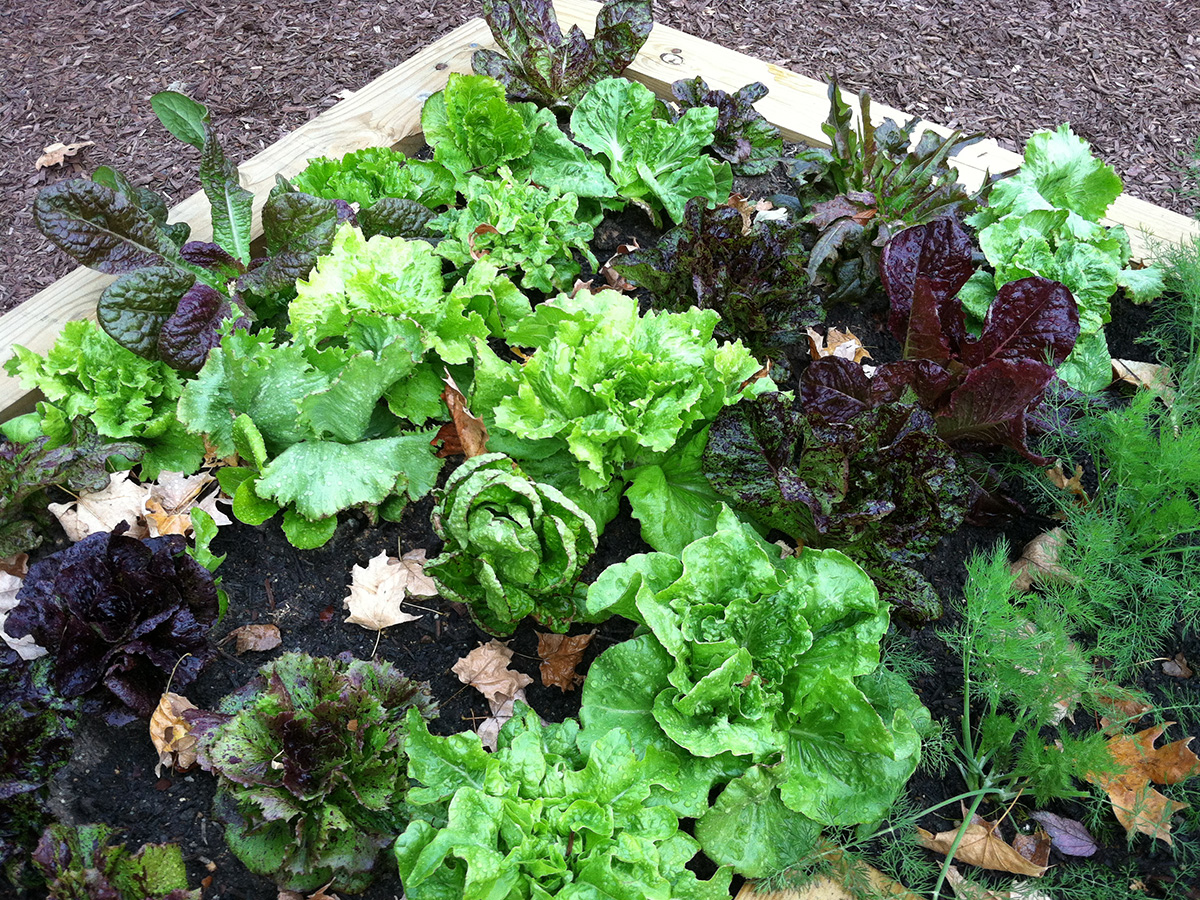 Seed your greens. As hot as it is, now is the time to direct-seed your cool-season vegetable garden or begin indoors for planting out next month. If your summer veggies are still producing, try this tip from greens guru Ira Wallace: Direct-seed leafy greens such as lettuce, kale, collards, mustards, and Swiss chard alongside those much larger plants such as tomatoes, peppers, okra, and corn. The seedlings will benefit from the shade for the first month or so of growing. When it is time to remove the summer crops, cut them off at their bases, rather than using the more typical rip-and-drag method of cleaning up. In cleared spots of the garden, direct-seed other cool-season crops such as beets, radishes, turnips, carrots, and peas.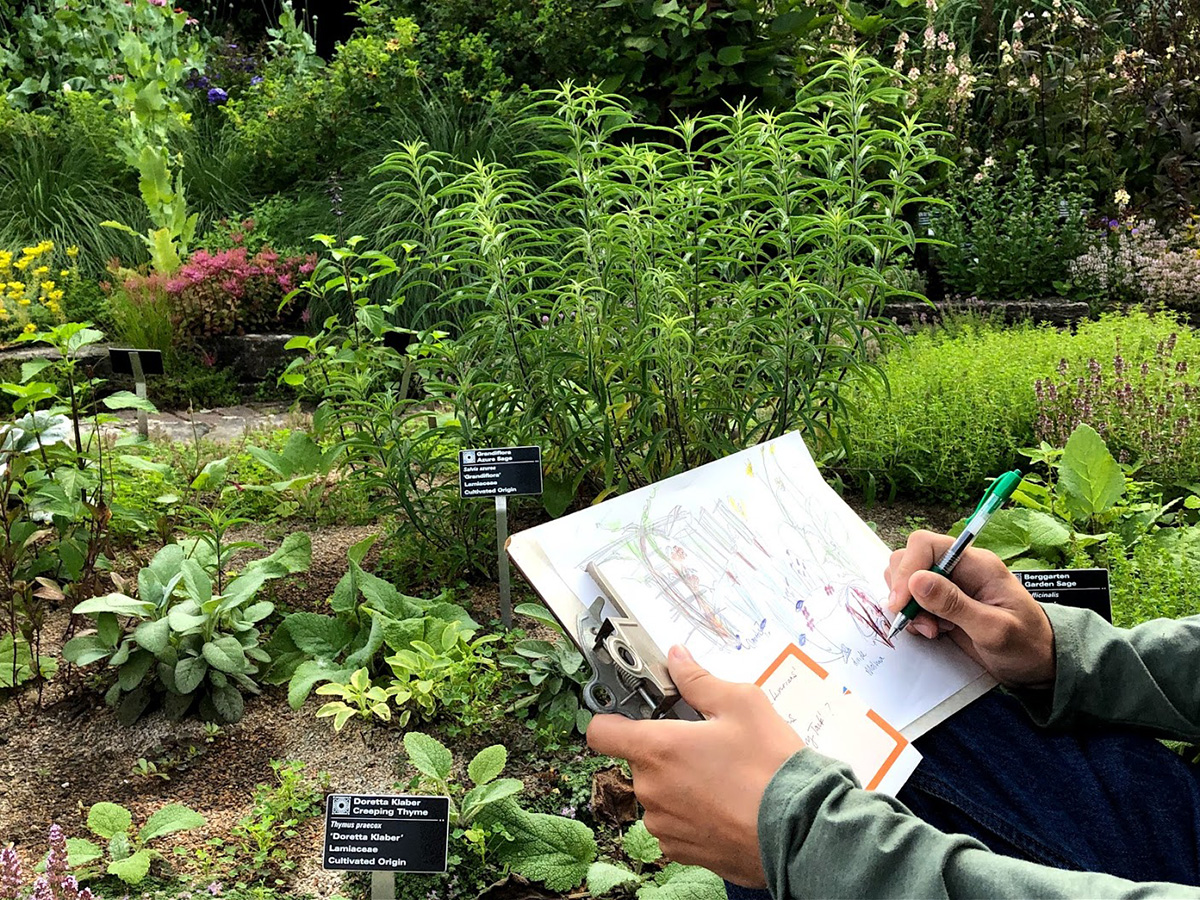 Pause, plan, and preserve. Evaluate your garden during this most challenging time of year by taking some wide-shot photos and jotting down notes. Compare these to your photos and notes from winter and spring. Each season deserves something special—a highlight that is unique. What is the highlight of summer in your garden? Or what do you dream of it being?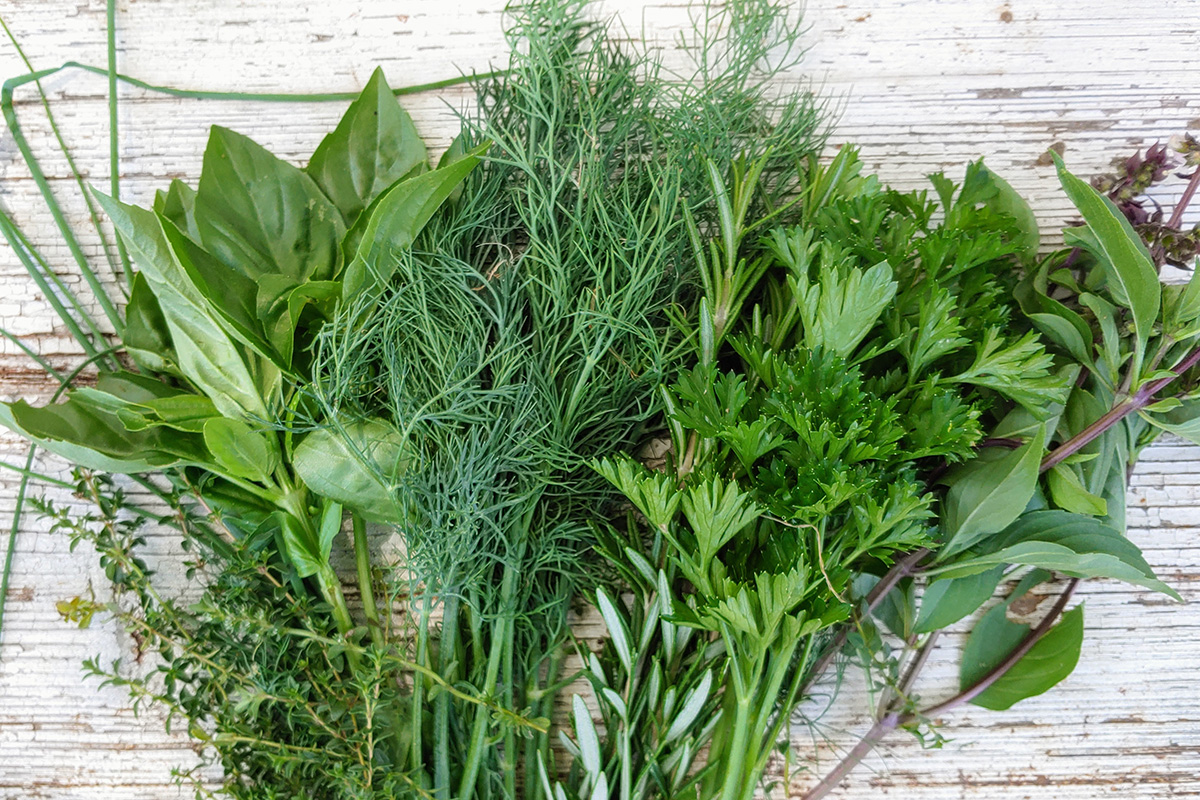 Preserve summer herbs for use this fall and winter. The abundance of fresh herbs stands out to me as a summer delight. The fragrance of mint, basil, dill, chives, parsley, rosemary, sage, and lavender adorns my strolls, salads, and sips. Although there is nothing like sun-kissed and fresh-picked herbs, I love preserving some for a variety of uses all winter. All of the above can be dried and kept in mason jars out of direct light, and some respond well to freezing as an oil-based paste.
—Paula Gross is the former assistant director of the University of North Carolina at Charlotte Botanical Gardens.