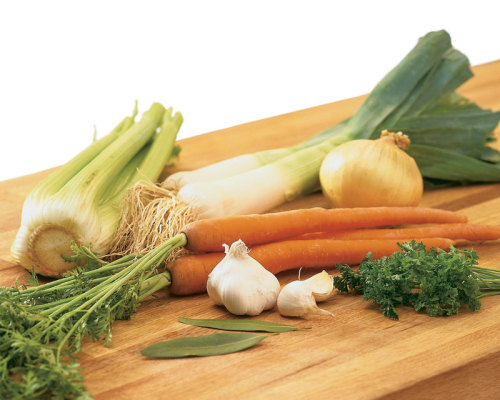 When it comes to soup, we all have our seasonal favorites. For winter, I like to make a big pot of hearty pasta e fagioli using frozen stewed tomatoes from the previous summer's crop. As the weather warms, the soup of the day might be asparagus or leek. In summer, there's gazpacho or cold cucumber soup, and in fall, caldo verde (a Portuguese soup made with kale) is a family favorites.
Post your own soup recipe
Below you'll find links to the soup recipes on this site. If you have a recipe to share, please post your ingredients, instructions, and a photo of the finished dish), and I'll add it a link to it on this page.
Slurp more soup at FineCooking.com
For even more options, check out the vegetable soup recipes at FineCooking.com. Also on that site, you'll find recipe maker pages that allow you to select the ingredients and create your own recipe for creamy vegetable soup and summer vegetable soup.