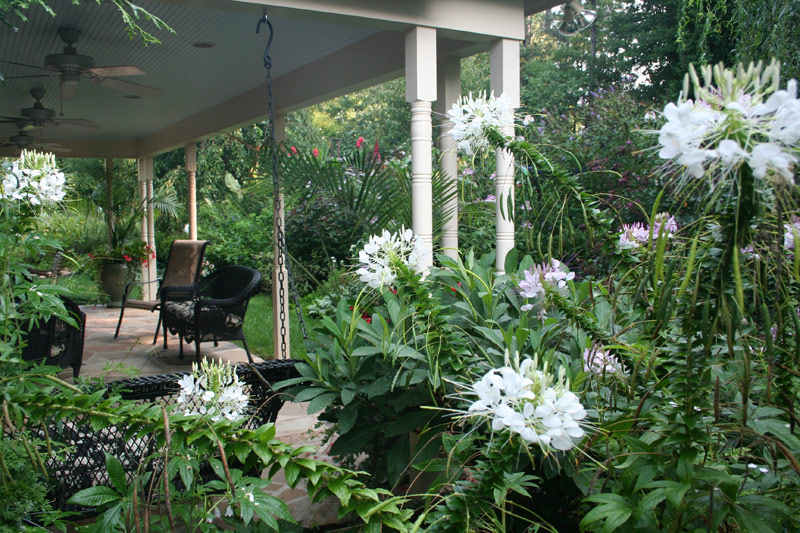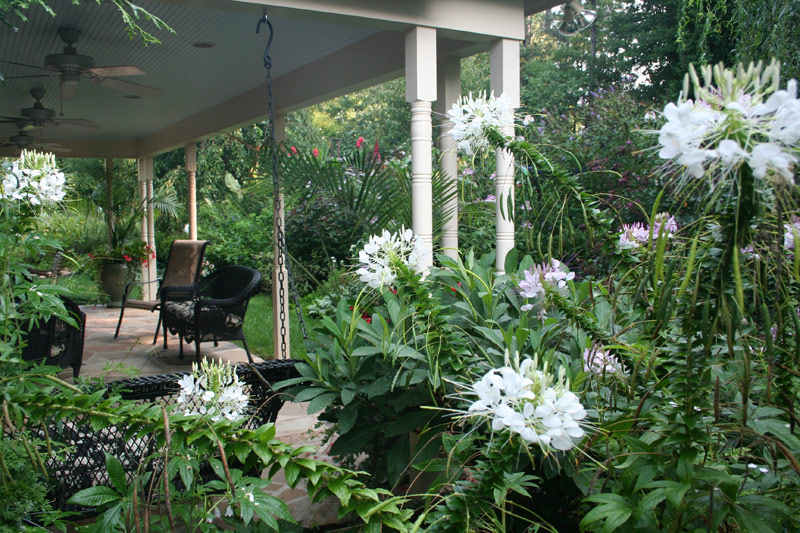 September delights. With the dog days of summer behind us, September opens with cooler air and less humidity, creating a fresh scent and a sense of excitement. The source of this excitement may be for no reason other than it is bearable to be outside once again.
Indeed, September, and throughout the fall, is an ideal time to plan and plant new garden beds to ready oneself for the next year. September is also an ideal time to enjoy what the month has to offer.
As I walk the gardens I created on my plot of land I call home, I realize that neglect from summer doesn't mean I need to shelf the garden for the next 30 days. Instead, I can deadhead, dead leaf, weed, and watch the wildlife September brings.
While watching the butterflies alight lantana, I begin to wonder. Carefully looking around, I take inventory of the nectar-rich plants; the berries, fruits, and seeds. Is there enough for September? Is there enough for the wildlife to gather nourishment for the next phase of their migration North or South? Is there enough color, texture, and form to excite me throughout this one month? Many are planning ahead, but I plan to live for the moment. My inventory reveals September has enough–more than enough. Now is the time to enjoy the garden's lasting lushness.
Color has been extended into September with asters, anemones, eupatoriums, helianthus, salvias, and sedums. There's beautyberry, fothergilla, goldenrod. I delight in the Chrysanthemum 'Sheffield Pink' given to me by a friend; the flowers make the most perfect landing pad for a butterfly. I watch as a hummingbird pauses mid-air to sip nectar from a canna, tanking up on sugar for energy needed to make the long journey South.
Milkweed seeds are puffing about. Monarchs are grateful to find nectar still rich. Gingers are releasing scent to waft the thinner air, with flirty flowers causing reason to stare. Roses are regaling, hardy begonia beguiling, amsonia amazing. The month of September is a month not to be missed.
Reds dominate. Yellows generate. Purples empower. Grasses sway, with flags as flowers. Finches steady themselves as they feed on seeds. The box turtle moseys around the tomatoes eating what the birds or deer knocked to the ground. Life abounds. September was made for sitting on the patio to watch in wonder.
The work will wait. Take your time in the September garden. September is your reward.
September gardening does not need to be all about what needs to be done for the future. It can also be about what is available now. In the wise words of garden writer Elizabeth Lawrence, "Even if something is left undone, everyone must take time to sit still and watch the leaves turn."
Enjoy your garden this September and all the Septembers to come. As you plan and plant, include September sensations in your choices.
—
Helen Yoest is a garden writer and coach through her business, www.GardeningWithConfidence.com. She also serves on the board of advisors for the JC Raulston Arboretum.