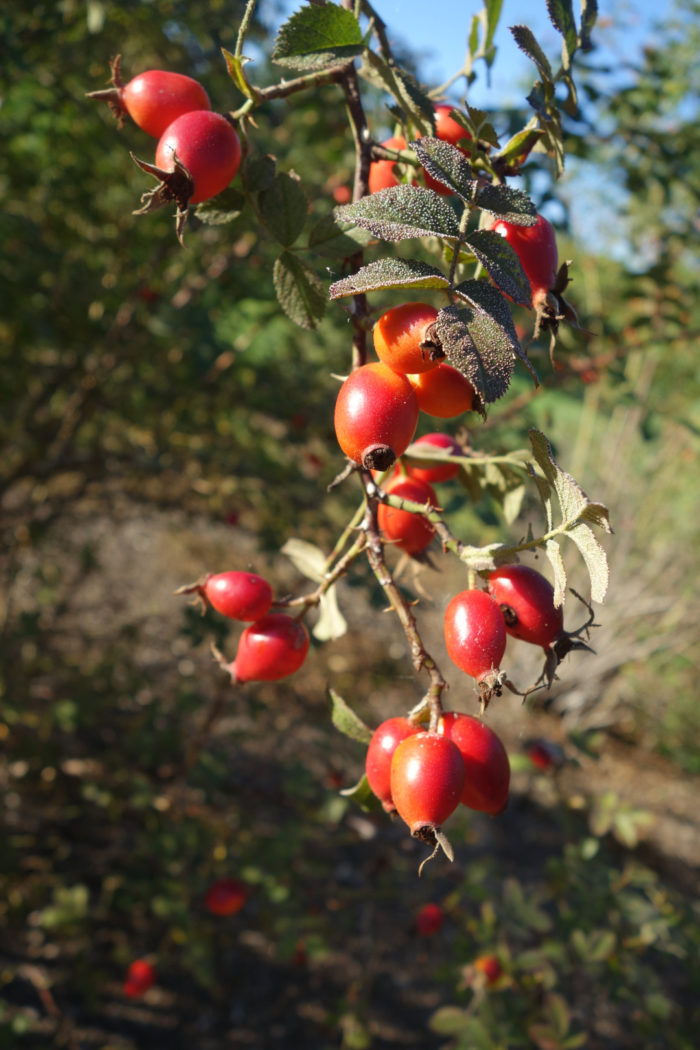 Hi GPODers, today it is your editor, Joseph, sharing some photos.
In looking through photos recently, I noticed some of my favorite shots of seeds and berries on plants. Flowers are of course beautiful, and foliage is the backbone of the garden, but sometimes what comes after the flowers is what really steals the show.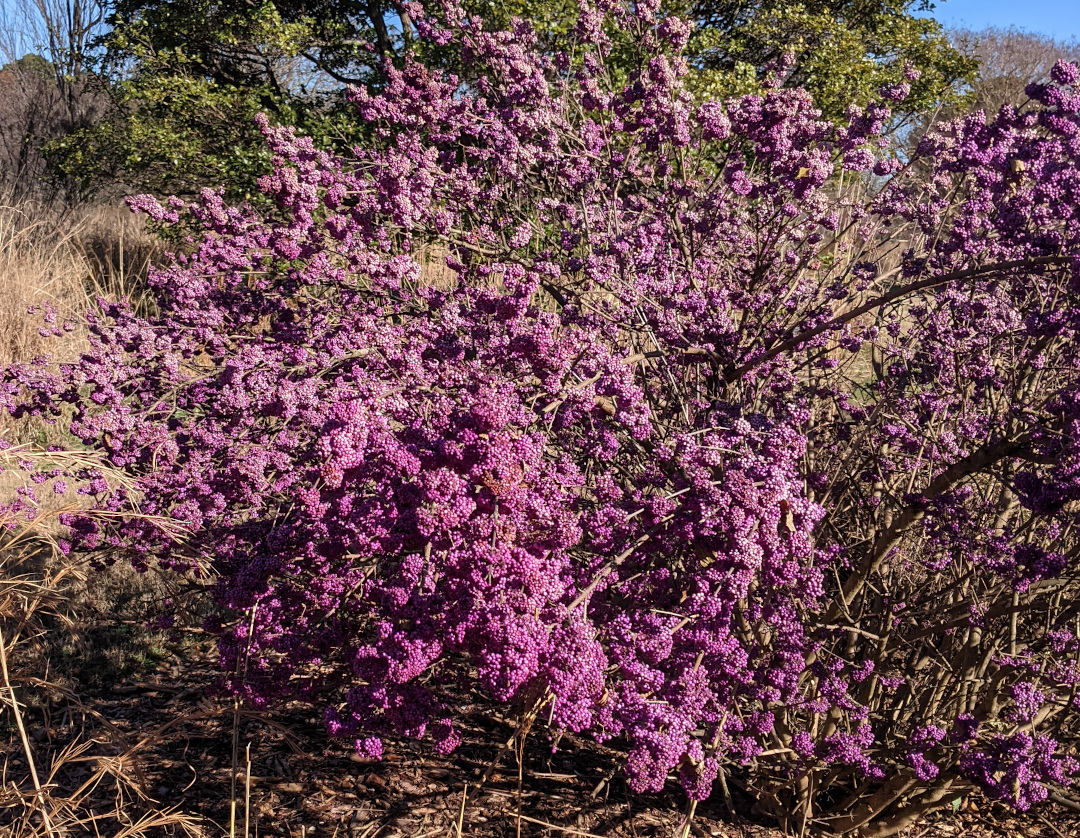 Japanese beautyberry 'Heavy Berry' (Callicarpa japonica 'Heavy Berry', Zones 5–8) is well named. The berries are indeed beautiful, and the production of them is HEAVY. I saw this specimen at Norfolk Botanic Gardens and was just blown away.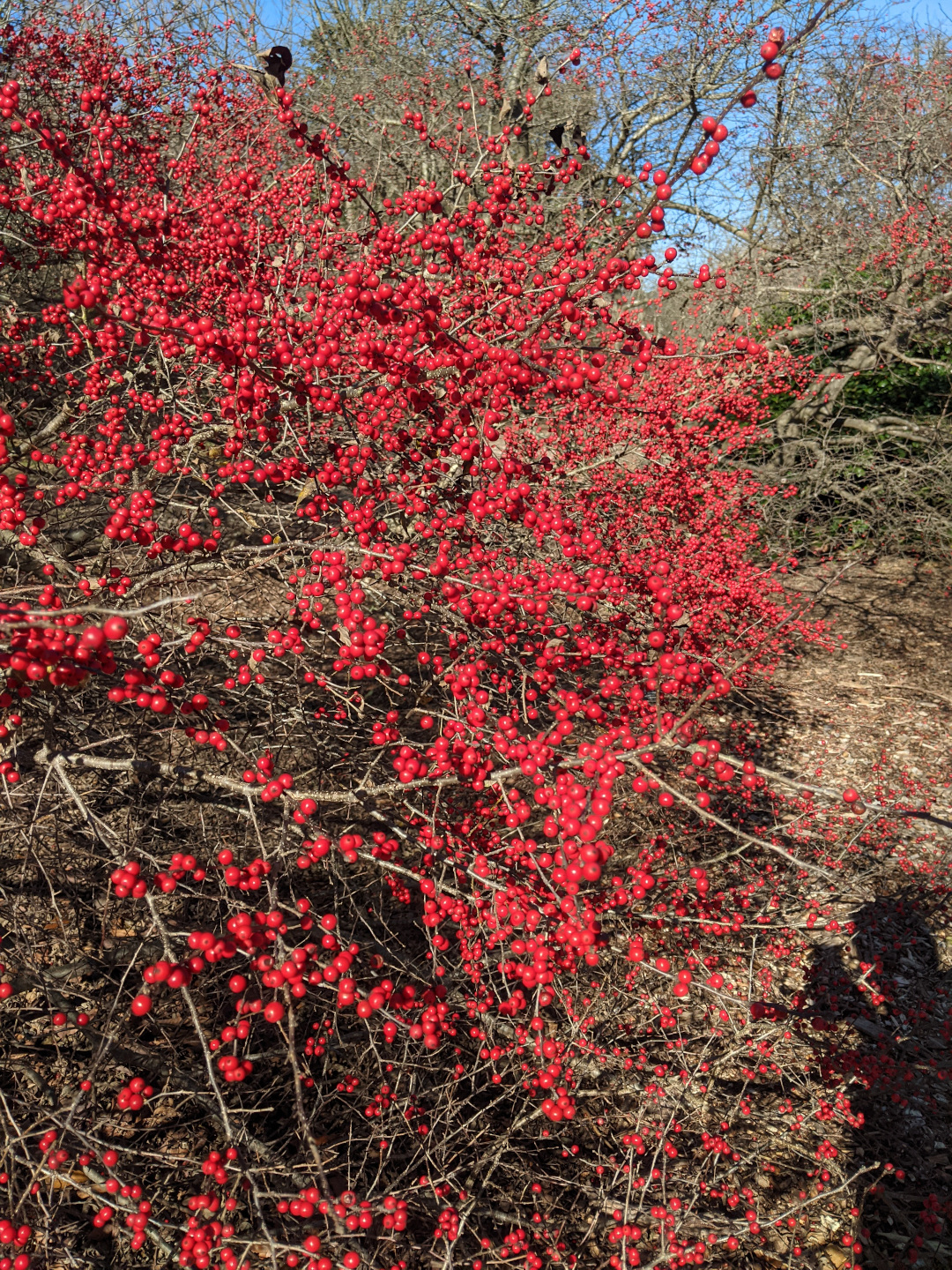 Winterberry hollies (Ilex species and hybrids, Zones 5–9) are also tops for berry display. Because they drop their leaves, unlike typical evergreen hollies, they show off their brilliant berries even better. They look fantastic in the landscape (before the birds devour them) and are great for cutting to display in the house as well.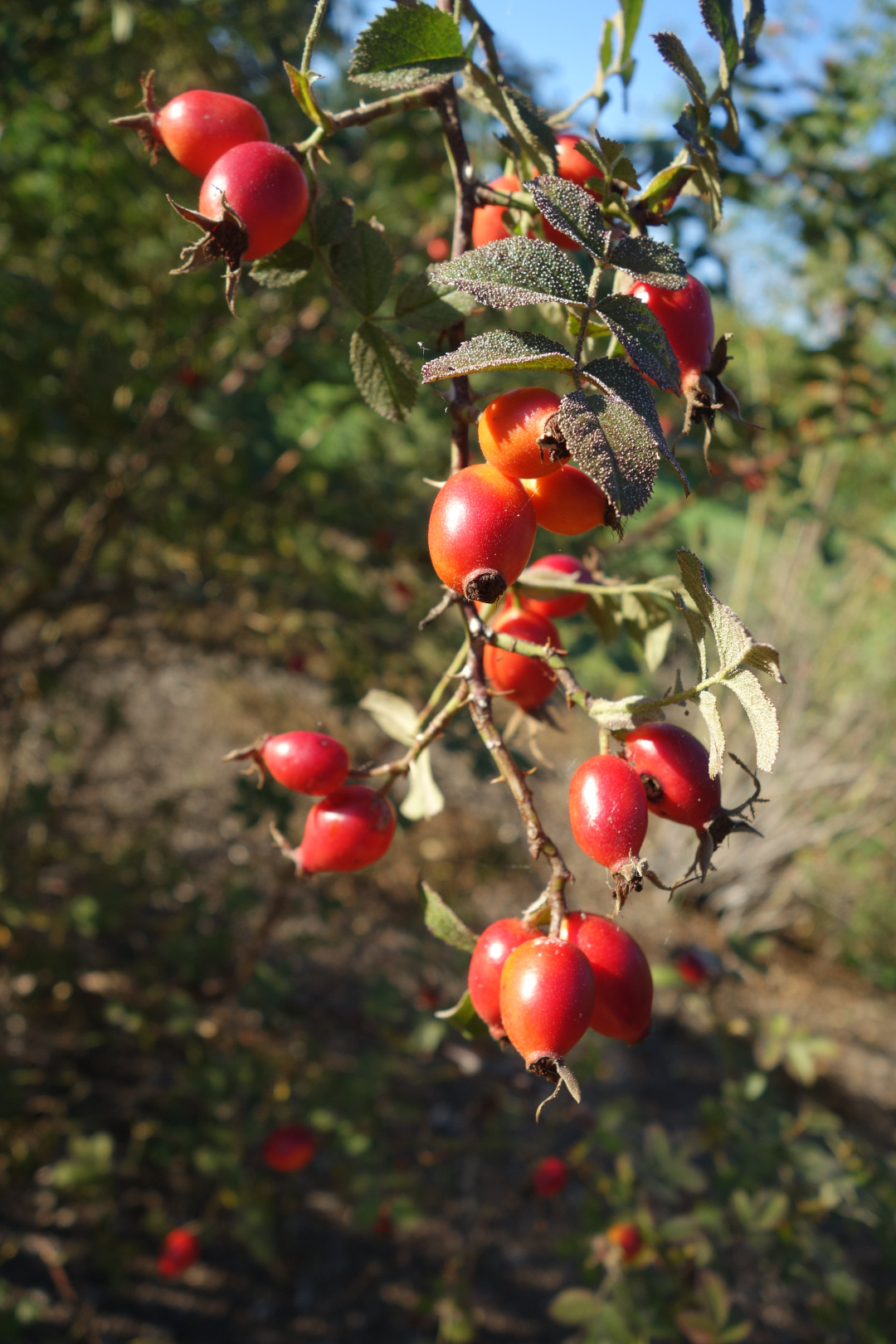 Roses are the unsung berry heroes. Their fruits, called hips, are beautiful and last a very long time into the winter. Not all rose hybrids make lots of hips, but those that do are a beautiful addition to the landscape.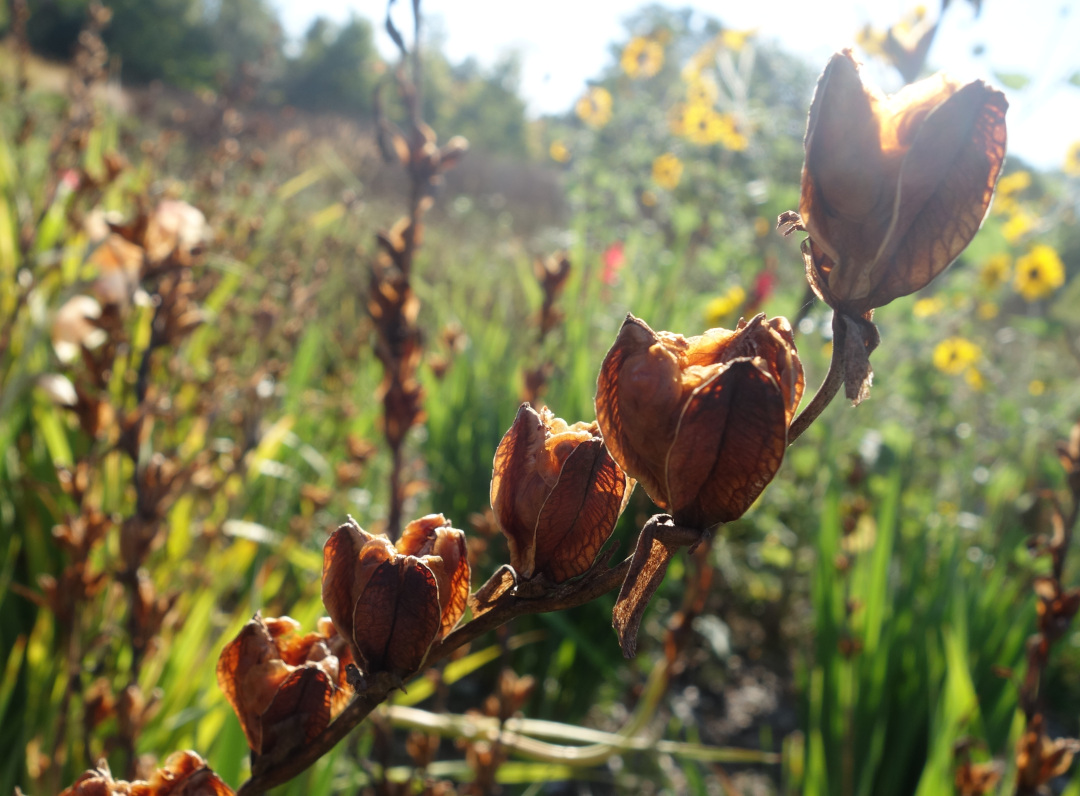 Sometimes the beauty of a seed head surprises me. This is a stem of gladiolus seeds. I never much thought about gladiolus seeds, and I generally deadhead them, but I let this one go to seed, and the brown pods split open to reveal beautiful golden, papery seeds that glow when the sun catches them.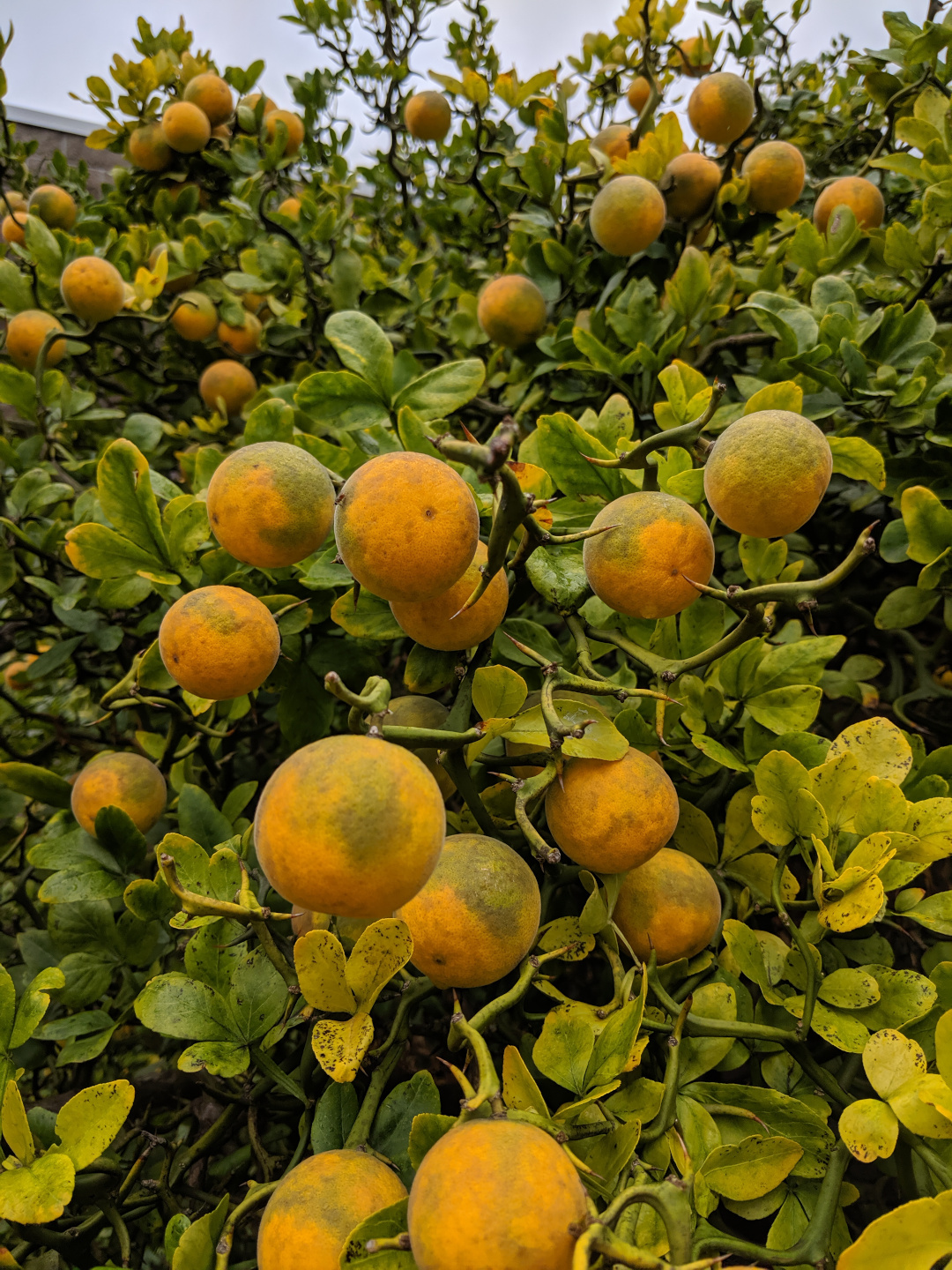 Another surprising fruit is the trifoliate orange (Citrus trifoliata, Zones 6–11), which is by far the most cold hardy citrus, growing as far north as Zone 5 in sheltered spots. The fruits it produces are bitter and not good to eat, but they have a wonderful fresh citrus smell. When I worked in Japan, my coworkers collected the fruits and floated them in a hot bath to perfume the water and—they said—to help ward off colds.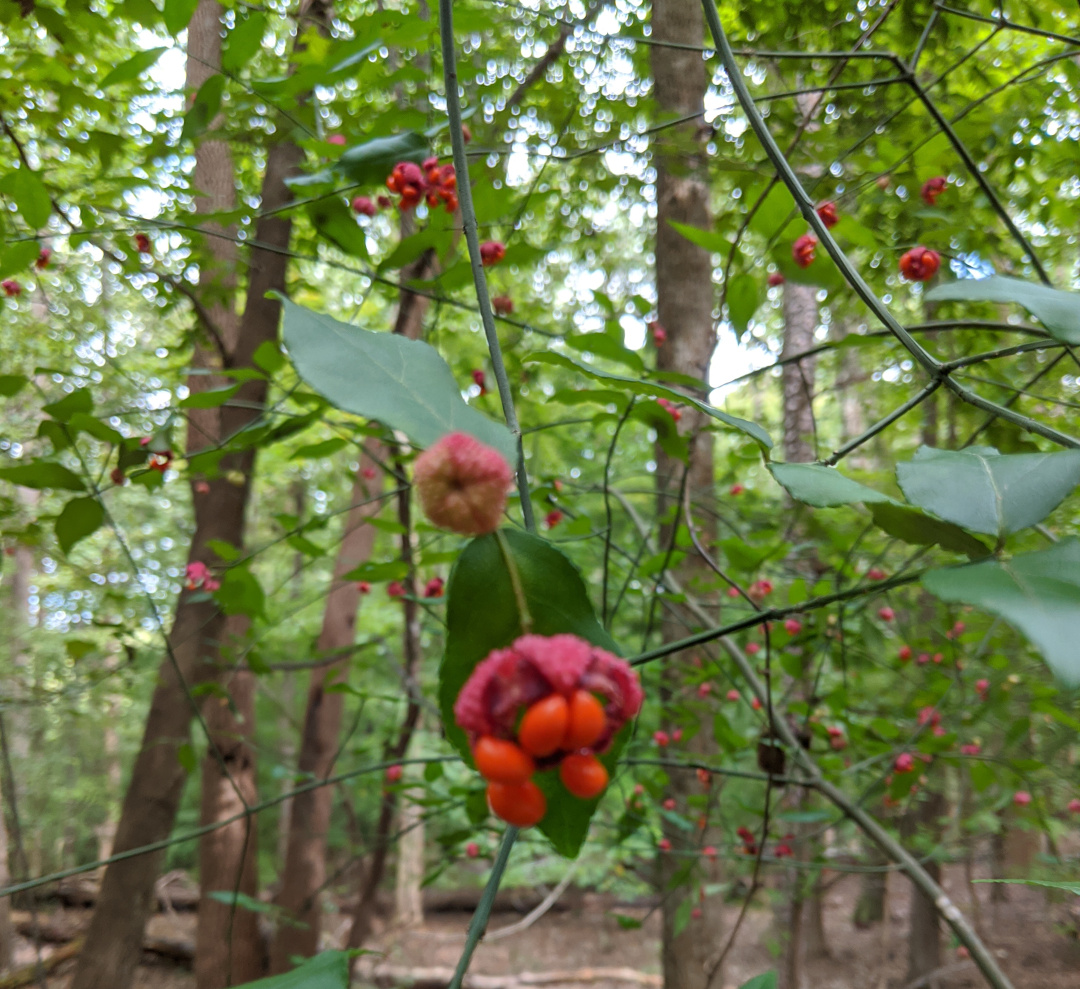 I see the American strawberry bush (Euonymus americanus, Zones 6–9) growing in the woods now and again where I live in Virginia, and I always love seeing this little native shrub decorated with brilliant pink-and-orange fruits.
By the way, winter is always the slow time for GPOD submissions, so if you've been thinking about it, now's a great time to share your photos! Shots of your garden in winter are great, but it is also always fun to see photos that look back at favorite garden moments from the warmer months of the year.
Have a garden you'd like to share?
Have photos to share? We'd love to see your garden, a particular collection of plants you love, or a wonderful garden you had the chance to visit!
To submit, send 5-10 photos to [email protected] along with some information about the plants in the pictures and where you took the photos. We'd love to hear where you are located, how long you've been gardening, successes you are proud of, failures you learned from, hopes for the future, favorite plants, or funny stories from your garden.
If you want to send photos in separate emails to the GPOD email box that is just fine.
Have a mobile phone? Tag your photos on Facebook, Instagram or Twitter with #FineGardening!
You don't have to be a professional garden photographer – check out our garden photography tips!
Do you receive the GPOD by email yet? Sign up here.